We launched Spotlight – Urban Art Projections earlier this year, a project in collaboration with ChristchurchNZ that literally shone a light on the celebrated Te Pae Christchurch Convention Centre – projecting animated works by local artists onto the building after dark.
We now proudly present the second iteration of the Spotlight project, again supported by ChristchurchNZ, this time highlighting four talented female artists from Ōtautahi. Made possible by the Hine te Hiringa – Empower Women Utilising FIFA Women's World Cup 2023 Fund, this series of digital works will highlight the diverse practices of the artists, giving a new dimension to their work through scale, animation and light.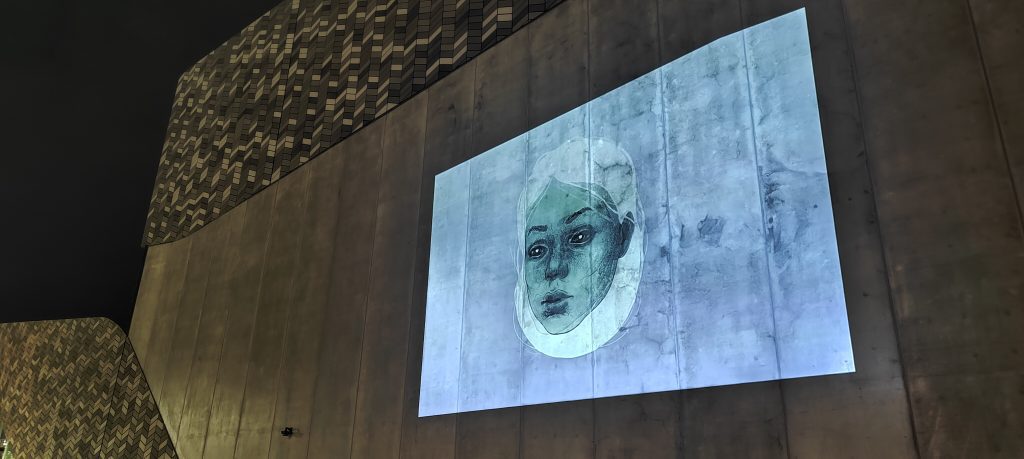 The first projection is a haunting rotation by multi-disciplinary Jessie Rawcliffe. Painstakingly creating each frame, Rawcliffe's work is a study in craft and the understanding of movement, a new approach for the artist. The individual aspect of each image, pieced together with help from Immersive Reality's Nicholas Keyse, heightens the recognition of each mark, the hand of the artist made evident even in the digital render. The effect is painterly and human, a quality that is also found in the portrait-based subject. The slowly-moving image transitions from a female face to a hooded red skull, an evocative juxtaposition made even more powerful by the almost emotionless expression. This figure is an archetype, allowing the audience to reflect on their own experiences, and ultimately, mortality.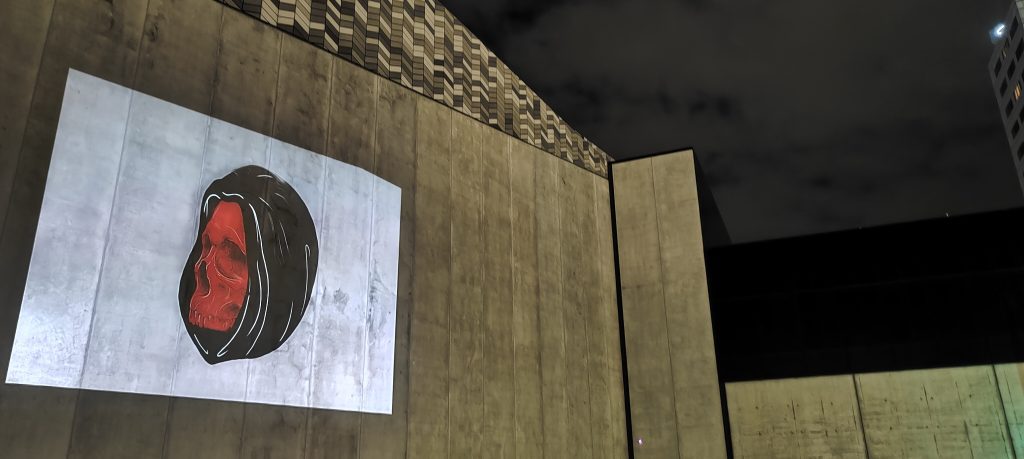 With a quicker rotation of works in this series, stay tuned for the next projection. The remaining artists, River Jayden, Bloom and Jimirah Baliza will be featured in the coming weeks. To see the Spotlight works in person, head to the intersection of Colombo and Gloucester Streets after dark.