Ghostcat is set for his first solo show, with Shadow Town confirmed as Fiksate's first exhibition at their new Hawdon Street location in Sydenham. Opening Friday April 9th, Shadow Town will present a selection of Ghostcat's fascinating scratch-built urban miniatures, including the detailed recreation of local spots, from the grimy and overlooked to the iconic and vanished.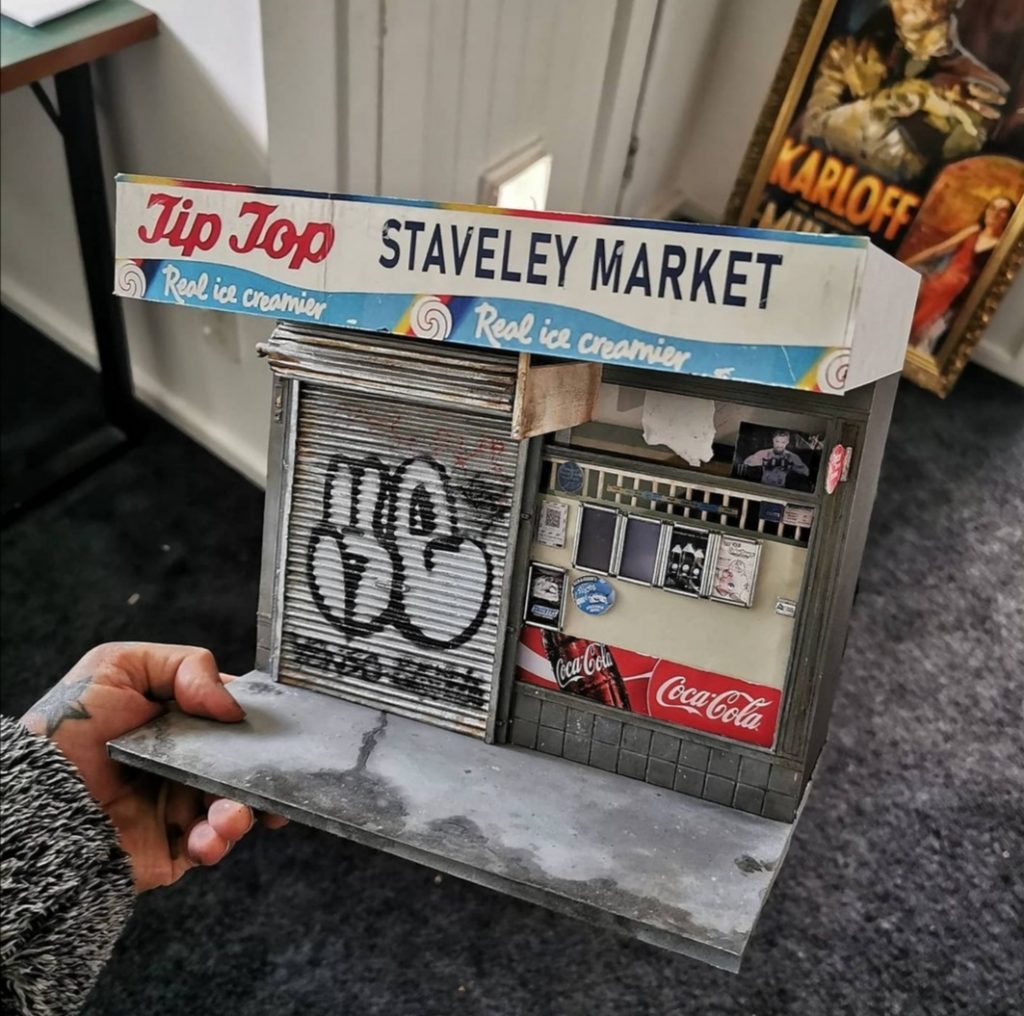 Originally from Birmingham in the UK, Ghostcat has found a new home in Otautahi, and his work is both a celebration of the physical sites he has explored and the stories of the changing city recounted via friends, adding an emotional resonance to the works beyond nostalgia and visual detail. The artist's infectious sense of humour, laced with a healthy dose of body horror-influence, will also be on full display, with the grimy elements of our urban environment celebrated over the picturesque; from dirty toilets and graffiti-ed alleyways to dumpsters and sticker-laden street signs.
Many of the works also feature collaborative contributions from local artists, from Fiksate's own Dr Suits to members of the DTR Crew and the Slap City collective. This has proven an important aspect of the artist's process, adding authenticity and collectivism to a concept already driven by real experiences and a sense of connection.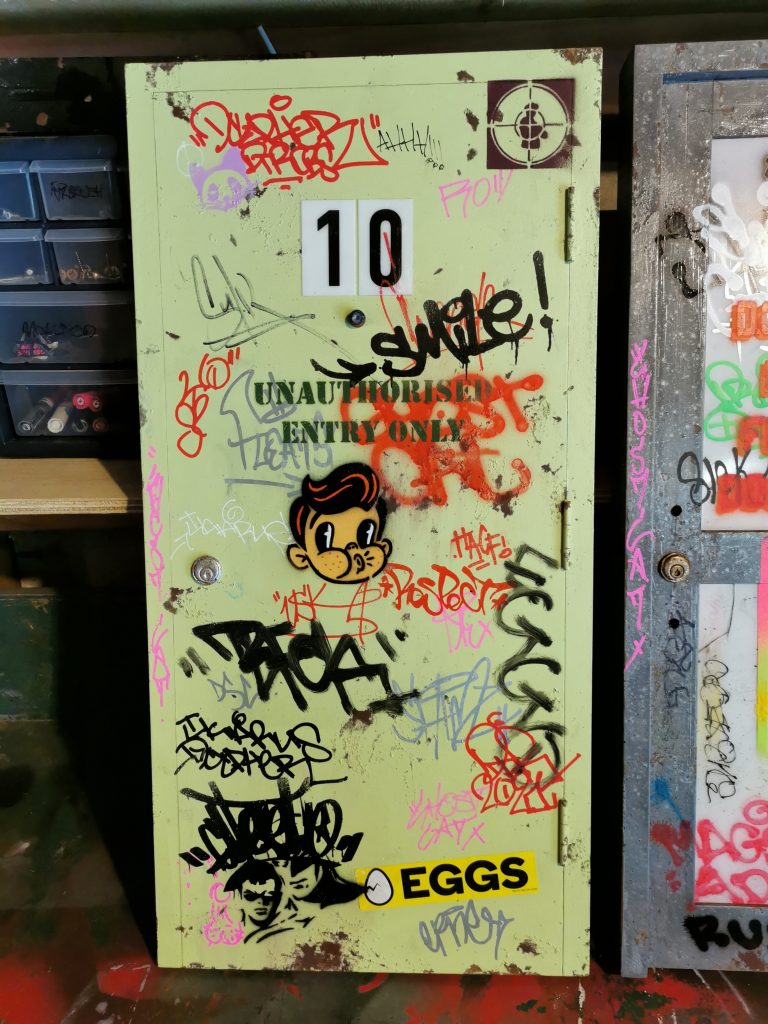 Ghostcat's star has quickly risen as his creations have caught the attention of Instagram scrollers, with interviews and media coverage ensuring Shadow Town will surely be a popular occasion with a hum of excitement already buzzing…
Shadow Town opens 5pm, Friday 9th April at Fiksate Gallery, 54 Hawdon Street, Sydenham.

Follow Ghostcat on for more of his work!