November brought BIG news – almost 10 years after the landmark Rise exhibition, Canterbury Museum will stage SHIFT – an urban art takeover of the iconic institution and a final hurrah to the building before redevelopment. But, this exciting news isn't all that made November memorable! From international rock stars to small street art, summer is shaping up to be exciting!
SHIFT – Urban Art Takeover @ Canterbury Museum
Perhaps the biggest news of November was the announcement of SHIFT – Urban Art Takeover – a massive artistic takeover of the Museum, with over 50 artists transforming 5 floors of the iconic cultural institution! A completely unique exhibition, this is sure to be an unprecedented event!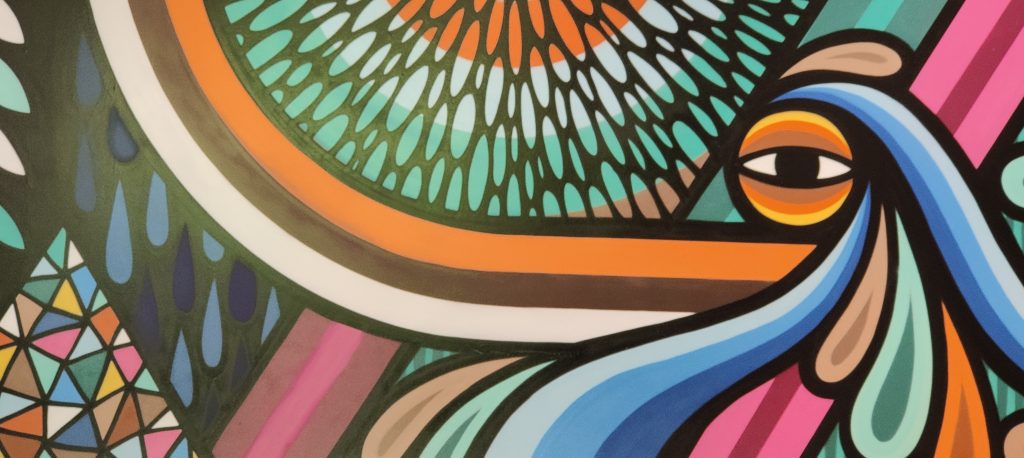 Dcypher @ Chiwahwah
A fresh new work appeared along the lively Terrace strip in the central city in November, with a striking Mexican-inspired anamorphic mural by local legend Dcypher on Chiwahwah Cantina's exterior wall. The mural stretches along the wall and is best viewed from a specific vantage point – make sure you find it!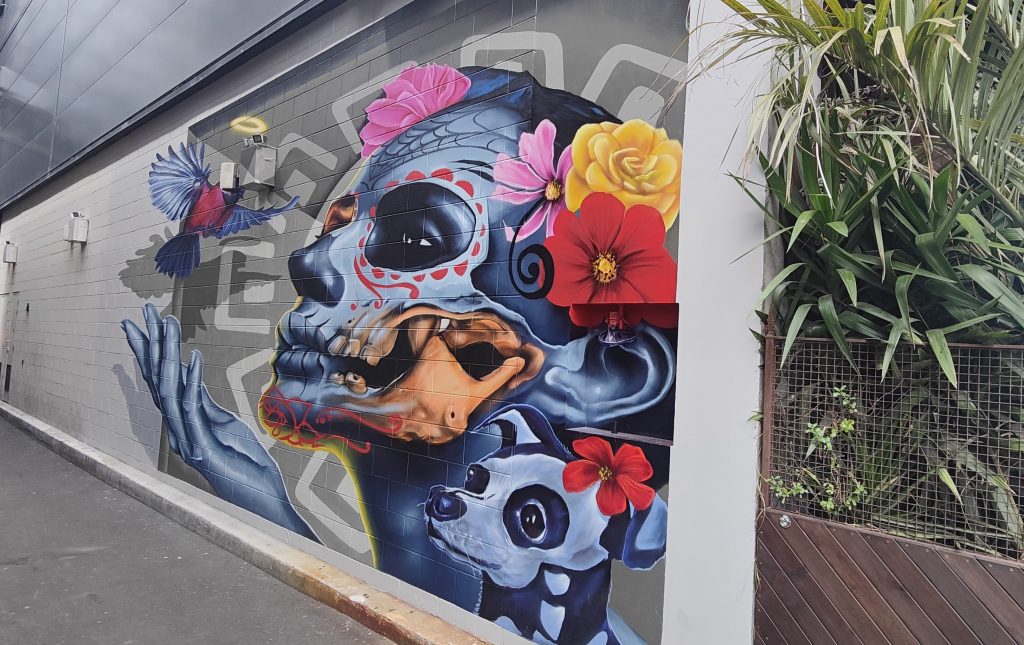 Ikarus goes small…
Dcypher's DTR crewmate was also busy, but at a different scale, with a series of small urban diorama's covertly placed around the city. The grimy settings like tiny stage sets that blend into the surrounding environment.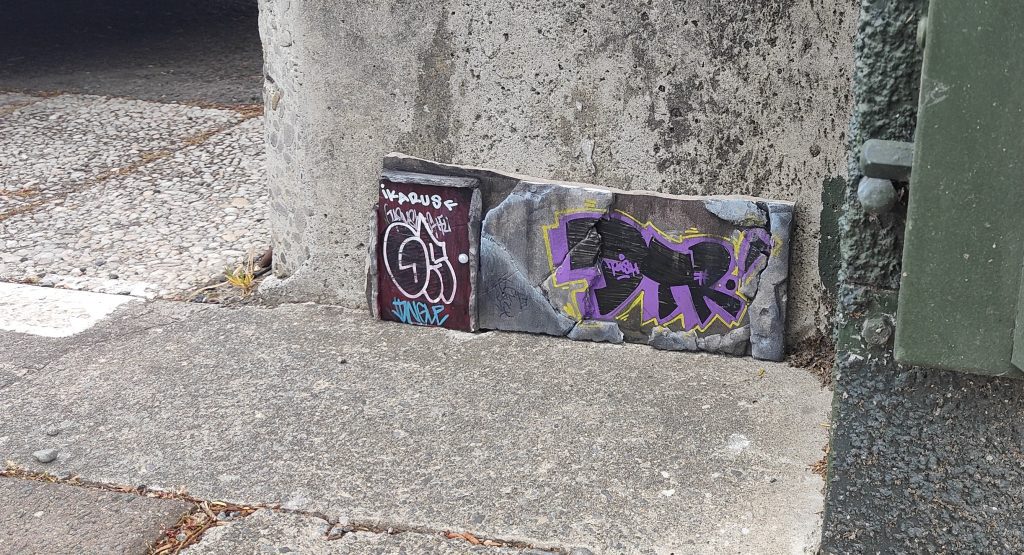 Archetypes @Fiksate
Archetypes, a collaborative show by Dr Suits and Jessie Rawcliffe ran through November at Fiksate Gallery. The alluring paintings combine Rawcliffe's stunningly meticulous portraits with Dr Suits' dynamic abstraction, the results forming a beautiful suite of works that illuminated new readings of each artist.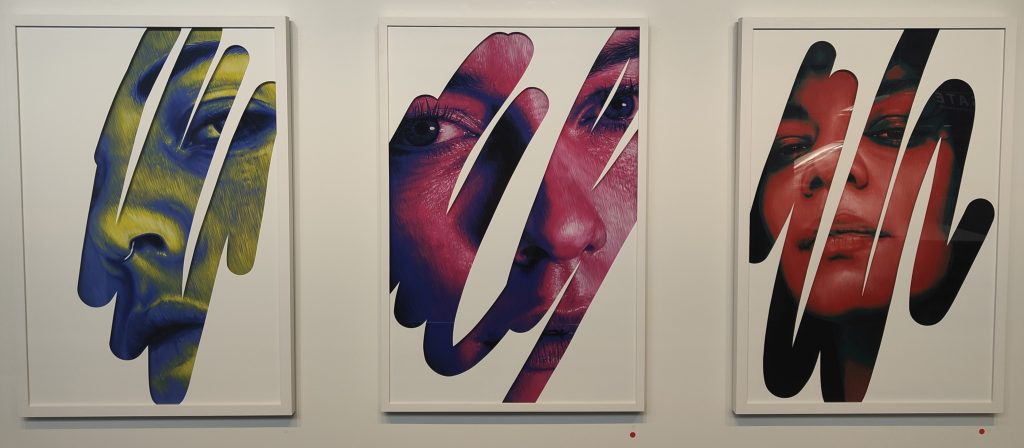 Klaudia Bartos @ TyanHAUS
Another exhibition that we loved in November was Klaudia Bartos' Haus of Heads at TyanHAUS in Sydenham. The beguiling series of surreal, devilish visages, produced mediums ranging from watercolour to fabric, were haunting and intriguing, inviting closer inspection…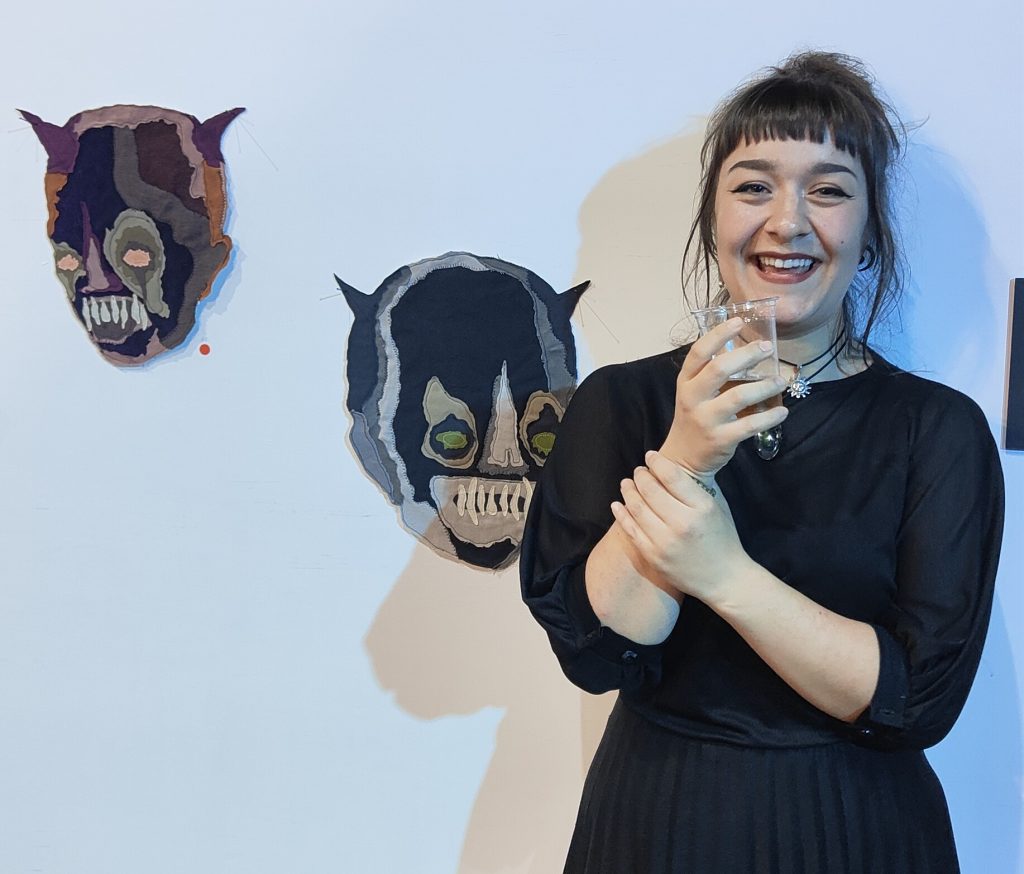 Normally And That Was… is capped at five entries, but I couldn't leave the return of live gigs by international artists returning to Christchurch! I may have missed UK band Idles, but a week later I was able to witness an impressive performance by US alt legend Jack White, and, it is safe to say, I'm glad I did! There was a request for no videos, so the video below will make do to replicate the energetic opener Taking Me Back…
They were out highlights from November 2022 – what were yours? Let us know in the comments!