Well, January flew by, right? We thought that since life is so hectic, and the worlds of urban art are often so fleeting and ephemeral, it would be helpful to recap each month with a kind of top five list, you know, like in the Nick Hornby book High Fidelity (or the John Cusack movie adaptation, where Jack Black steals the show, take your pick), or a truncated Letterman Top Ten. We will list five things that we loved during the previous month – from new works, big or small, to events and exhibitions, or even just general talking points. And of course, we would love to hear what you think, so jump in and comment, or send us a suggestion for our upcoming lists…
So, without further delay, here, in no particular order, is the inaugural 'And that was…' list for January 2019 (drum roll please…):
Face Value @ Fiksate Gallery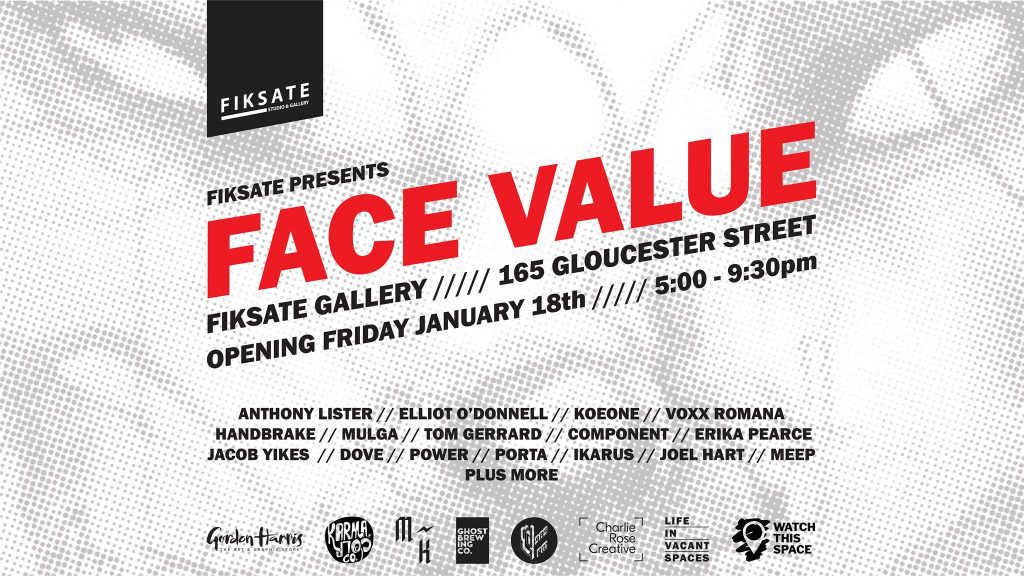 The team at Fiksate followed up the Jacob Yikes exhibition, Bad Company,  with another impressive showing – the second incarnation of the Face Value: an exploration of portraiture, figuration, faces and characters through the lens of urban art. The show featured a range of talent, from emerging and established locals, to big names from wider Aotearoa and further abroad, such as Anthony Lister, Elliot O'Donnell (AskewOne) and Tom Gerrard (Aeon). Highlights included O'Donnell's monochromatic apparition Chloe (Beta), the collective strength found in the juxtaposition of local artist Meep (Kophie Hulsbosch)'s bold self-portrait and the works of Auckland's Erica Pearce, the elegant chaos of Lister's Ballet Dancer, and Koe One's typography-laced black and white portrait of urban youth.
The Giant Cans get a makeover…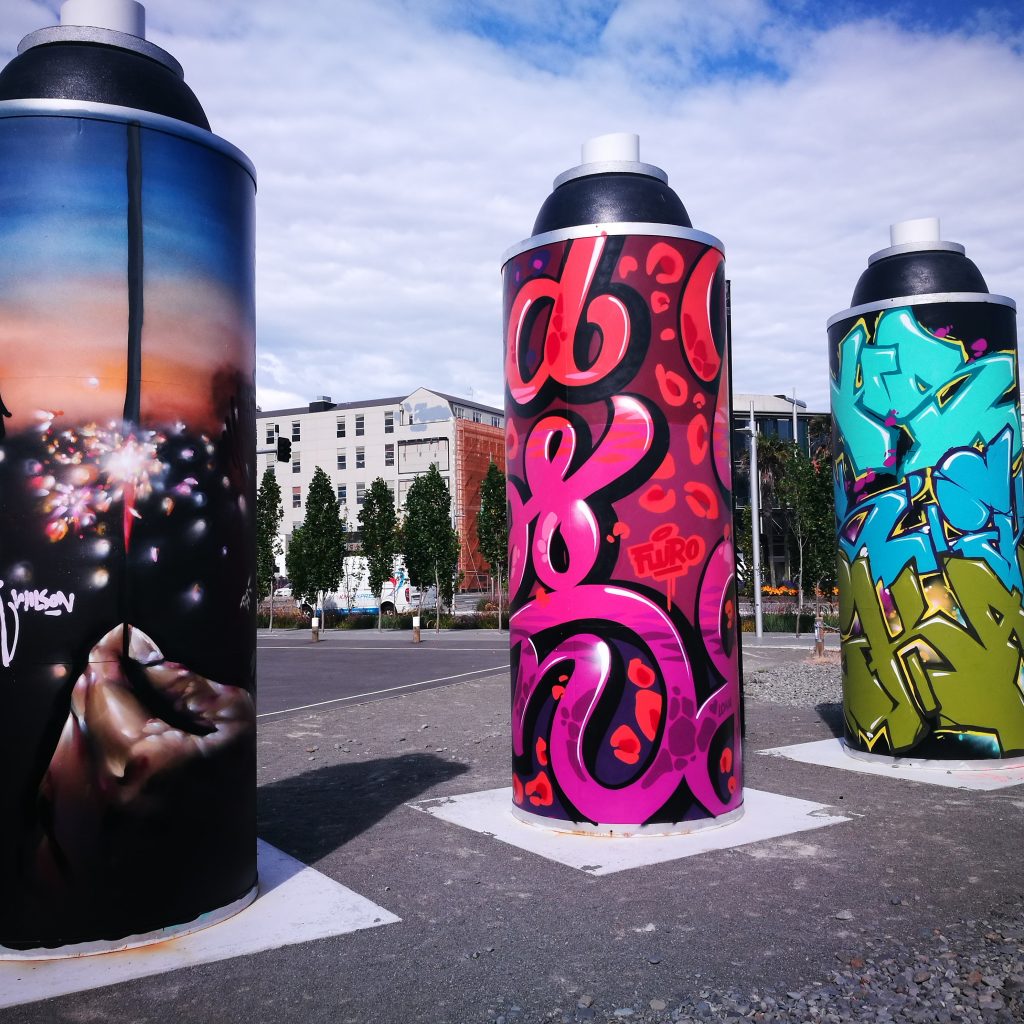 While five cans remain a constant open platform, the three cans that stand aside are designated as semi-permanent. Initially painted by Wongi 'Freak' Wilson, Ikarus and Jacob Yikes, in mid-January, the three metal sentinels were re-painted by Ikarus, Wongi and Fluro (Holly Ross), giving them some fresh evening wear for 2019. With Ikarus' slick letterforms, Fluro's elegant typography, and Wilson's photorealism (with some nostalgic cartoon fun thrown in as well), the cans represent a variety of approaches and styles.
Macadam Monkey chills in North Beach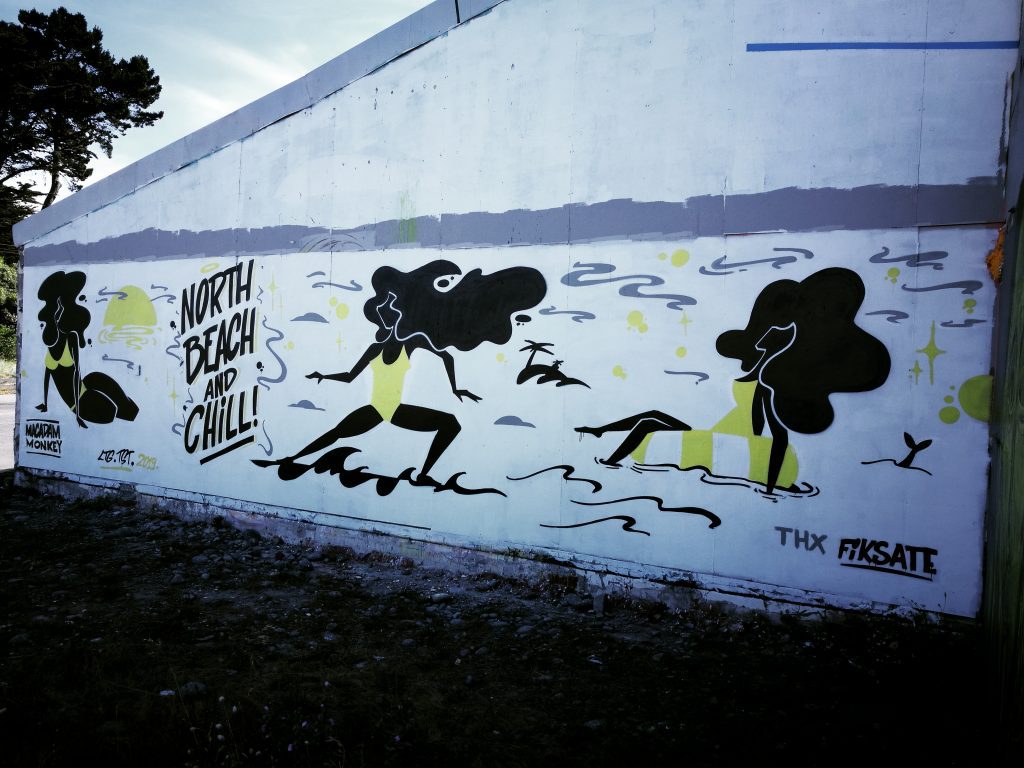 French artist Macadam Monkey spent several weeks in the city in late December and January, and he made the most of his time here. Hitting a few spots with his almost Art Deco-styled, elegant females as well as more traditional lettering, our favourite was probably his appropriately titled 'North Beach and Chill' wall beachside in North New Brighton. The refined (and recurring) colour palette of black \, grey, yellow and white added to the chilled vibe and the work itself seems to have the potential to be something of a small-scale landmark for the area (although time will tell of course…).
Juse1, VRod and Torch in New Brighton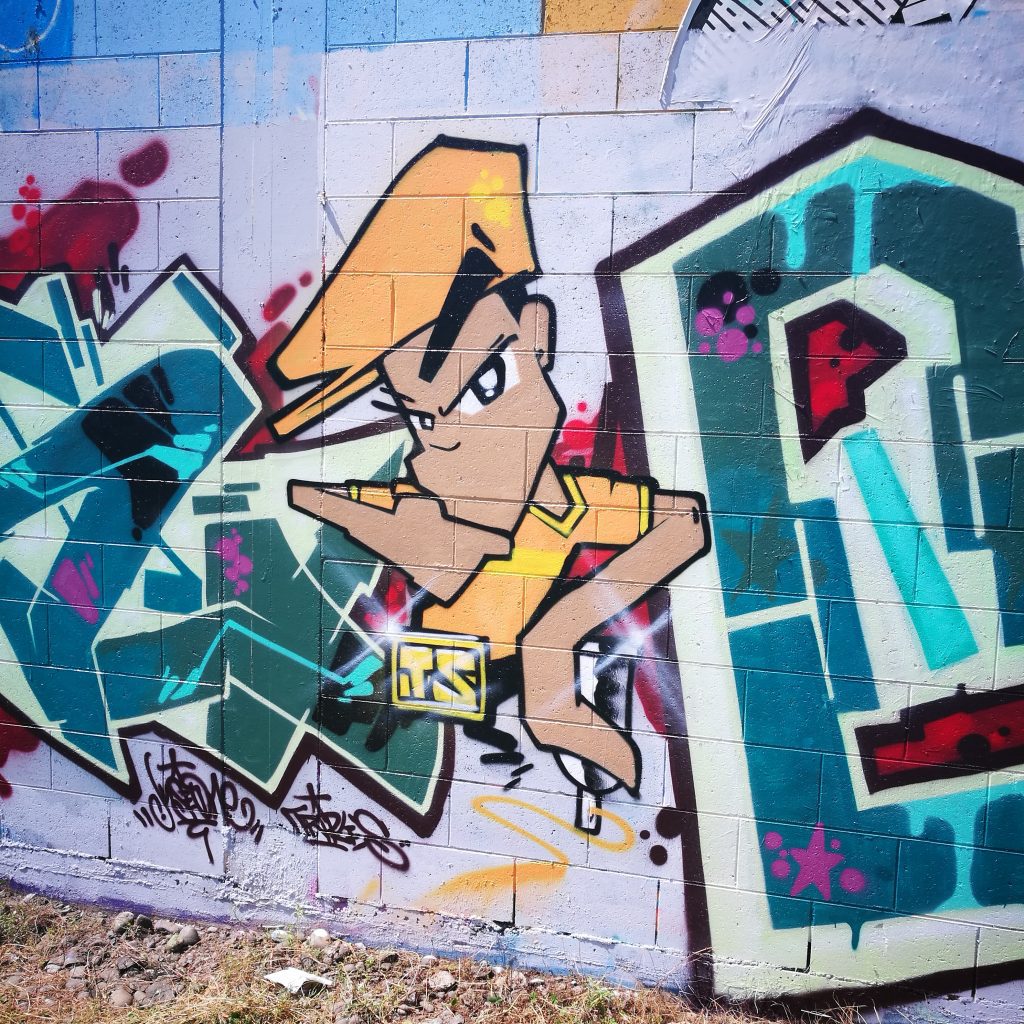 It was something of a meeting of generations and locations when Wellington legend Juse1 visited Christchurch. He spent time painting with local writers VRod (who hails from Auckland but is based in Christchurch) and Torch, and while the Hereford Street spot was a blink and you'll miss it deal (in fact there have been a number of pieces there that could have made this list, shout out to Tepid, Lurq, Ikarus, Dove and more), their sprawling production in New Brighton has shown more legs. The pieces add to a vibrant setting, and Juse's iconic B-Boy character adds a perfect nod to hip hop culture, as if it is straight off a New York subway train circa 1982, albeit still fresh to death…
Jonny Waters, Dizney Dreamz @ Anchorage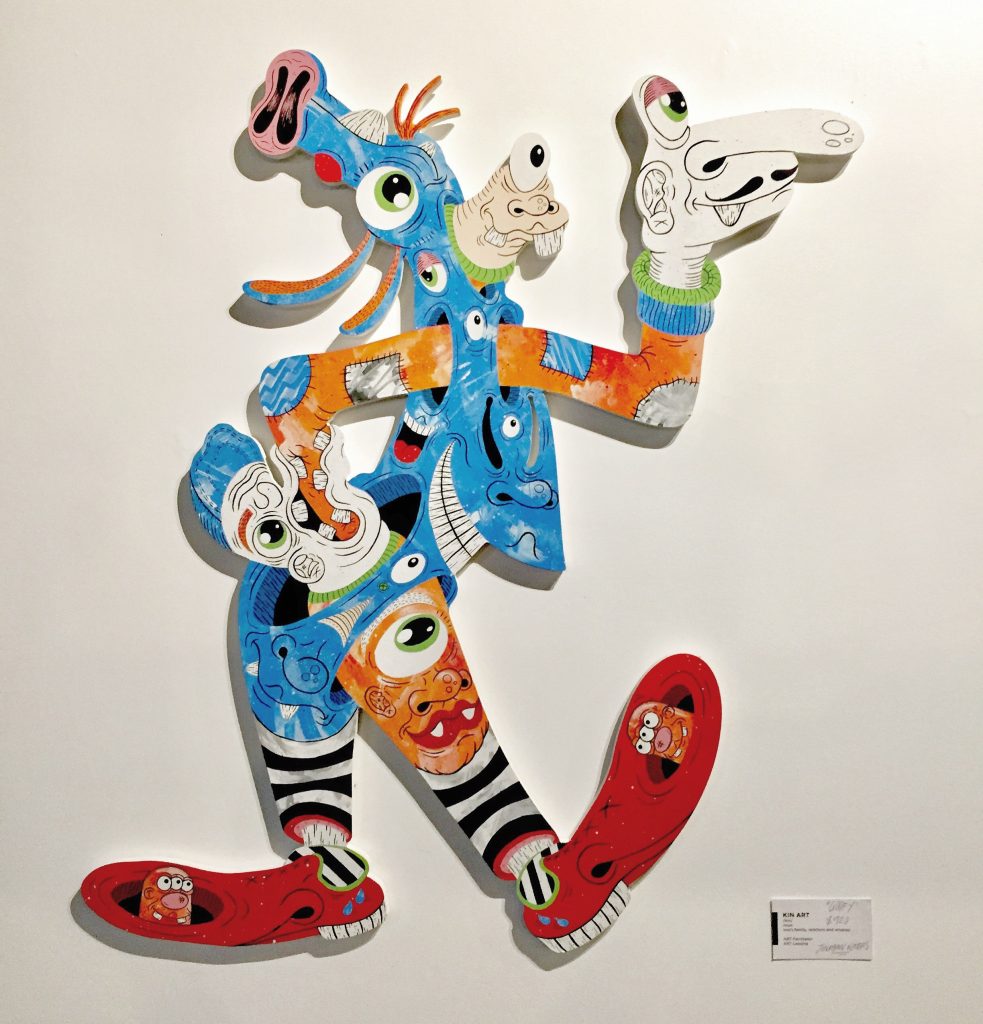 Dunedin-based artist Jonny Waters goes by a few names, but one thing is always consistent: his playful, twisted aesthetic, which was on full display in Dizney Dreamz at The Anchorage on Walker Street. Presented by Kin Art, the show featured a new series of Waters' cut-out characters, this time iconic (and several overlooked) players from the world of Disney cartoons (his previous works have taken on Looney Tunes, Rugrats, Sonic the Hedgehog and The Simpsons). While the silhouettes are familiar and intend to invoke a feeling of nostalgia, the details take the viewer on an unexpected trip; eyes where they shouldn't be, limbs and heads protruding from fresh wounds. All these features are accompanied by a fine technical detail, with layered sections, perfectly imperfect lines and a use of various media.