September. The month Daylight Savings kicks in and a more optimistic air becomes more pervasive. The changing of the clocks allows us all to feel like we can get more done, that we can become more sociable and upbeat. Sure, this may not be universally true, but it is kind of real, right? It definitely felt like that. But it was also apparent that for this more upbeat attitude, the weather was keen to keep us on our toes, from wet downpours to howling winds, a number of the events and projects we loved this past month were affected by unpredictable weather. From significant projects and popular events, September provided a number of treats, and here they are:
Kophie Su'a-Hulsbosch and Janine Williams' Wāhine Toa Mural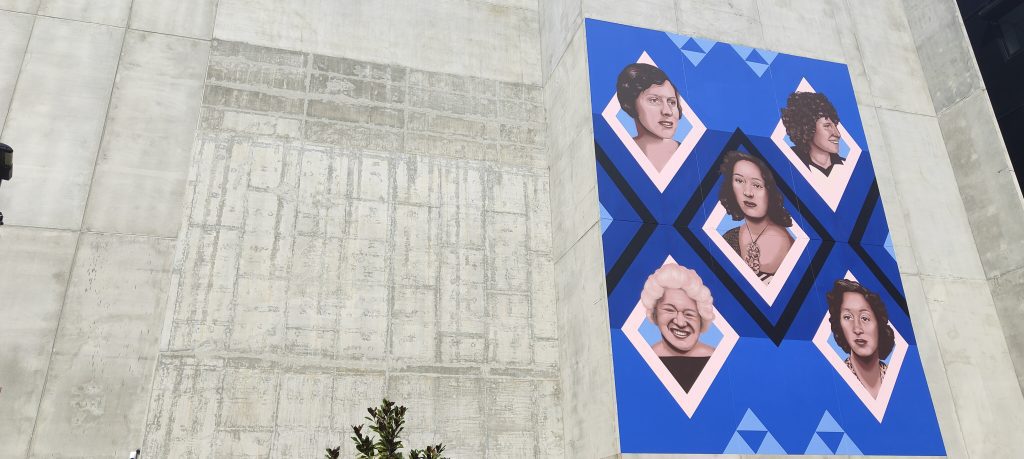 We were privileged to work on this significant project, supporting two immensely talented artists, Ōtautahi's Kophie Su'a-Hulsbosch and Tāmaki Makaurau's Janine Williams, in spotlighting the legacies of five wāhine toa who left indelible influences on this city and country. This landmark mural, depicting author and peace activist Elsie Locke, Olympian Neroli Fairhall, singer, broadcaster and champion for Māori culture and language Airini Nga Roimata Grennell Gopas, Māori welfare and health activist Erihapeti Rehu-Murchie and conservationist and Ngāi Tahu leader Wharetutu te Aroha Stirling, was launched on the occasion of the 130th anniversary of the Suffrage movement in Aotearoa, a reminder of the importance of honouring those who laid the path for our future generations of women to succeed and change the world. Thank you to ChristchurchNZ for the support!
Christchurch Hip Hop Summit x DTR Crew Graffiti Jam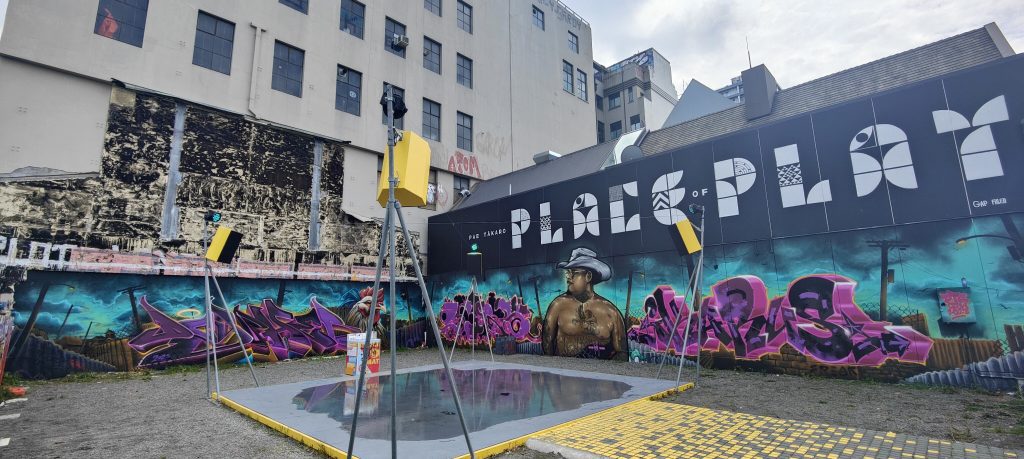 No crew in Aotearoa can match the productions of our own local legends the DTR Crew – a fact evidenced by their work at the Dance-O-Mat for the Christchurch Hip Hop Summit – a stunning work that is all the more incredible when we acknowledge the conditions under which it was created, with torrential rain howling around the artists. But bad weather is no match for the DTR Crew, with a stunning creation, evoking the Lonestar State, and featuring Wongi 'Freak' Wilson's incredible portrait of musician That Mexican OT, transforming the site.
Christchurch Hip Hop Summit Graffiti Art Panel Discussion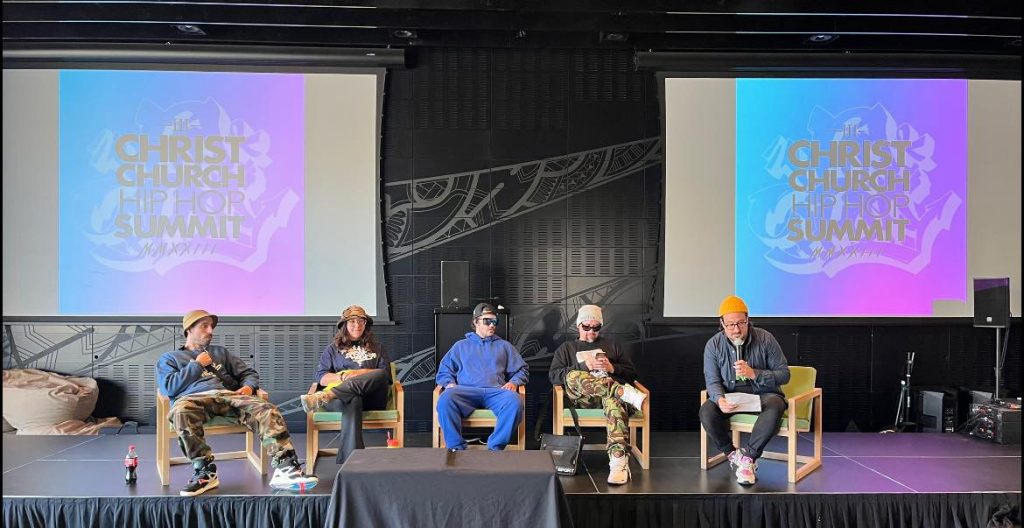 We were lucky enough to host the graffiti panel discussion at the Christchurch Hip Hop Summit's series of talks – a great opportunity to hear from four artists about their insights and experiences in the world of graffiti art. With a panel consisting of Ikarus, Drows, Meep and Local Elements, we touched on gender in graffiti, colour blindness, the centrality of style across hip hop, exploring cultural identity through graffiti and more topics. (Image from Christchurch Hip Hop Summit)
Spotlight – Urban Art Projections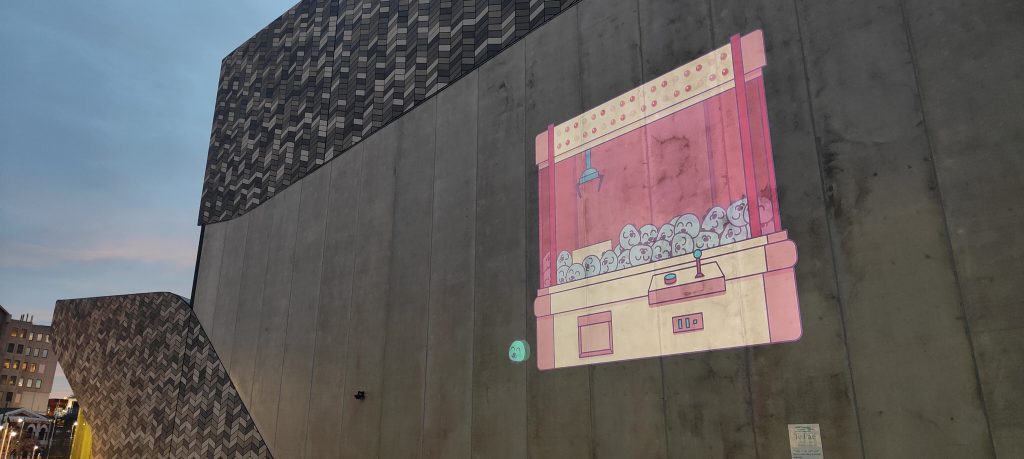 September saw two stunning works featured in the Spotlight series – Bloom's Wall of Blooms and Jimirah Baliza's Get a Grip – both very different creations, but both beautiful ephemeral additions to city after dark and testimony to the talented female creatives who call Ōtautahi home! While Bloom's linear bouquet provided a serene encounter, Baliza's candyfloss pink claw game riffed on the nostalgia of childhood. Spotlight has been an amazing opportunity to afford artists a new format to showcase their work, one that has unlocked plenty of future potential! (Image: Jimirah Baliza's Get a Grip)
Cheap Thrills Market @ Lyttelton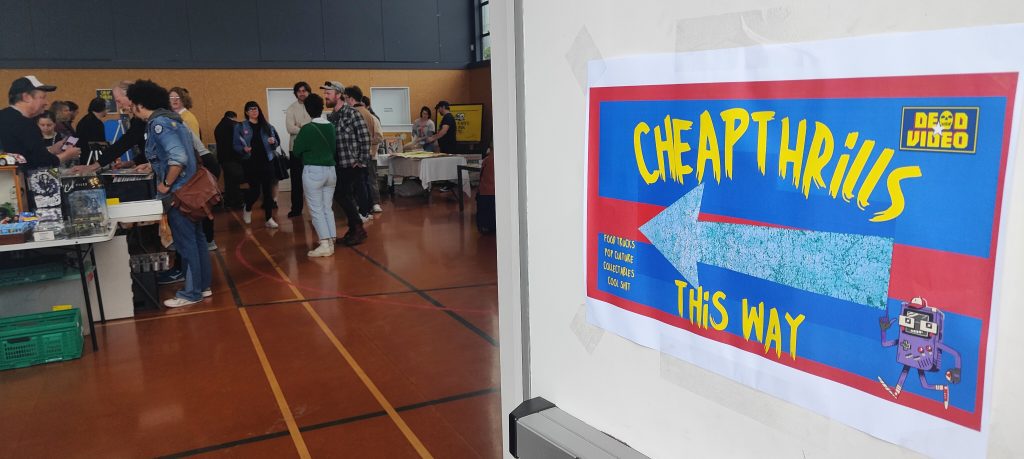 We loved the pop culture goodness at Dead Video's Cheap Thrills Market in Lyttelton in mid September – from film to anime, cartoon, collectibles and gaming, it was a treasure trove of memories and must-haves. I even managed to pick up a signed One Man Gang 8×10 (IYKYK)…
These were our highlights for September – but what did we miss? Let us know your favourites in the comments!