MOTUTAPU, a collaborative project by Tāmaki Makaurau artists Benjamin Work and Brendan Kitto, is the conclusion of a four-year exploration of the shared histories of Motutapu, or sacred islands, throughout Moana Oceania, including Tongatapu, Rarotonga and at the entrance to the Waitematā Harbour in Tāmaki. These sanctuary spaces, gateways for voyagers departing from and arriving at the mainlands, were where the lifting of tapu and making things noa (free from the restrictions of tapu) occurred, connecting navigators with their ancestors and kainga. For the artists, who travelled to three of the Motutapu locations and engaged with key knowledge holders, the journey became deeply personal, connecting to their own genealogy, centering on reconnection and reconciliation, joining communities across Moana Oceania through time and space.
The exhibition, built around the juxtaposition of Work's evocative paintings (including the hanging Piha Passage and free-standing Mata Pā screens) and Kitto's photographs of Motutapu ki Tāmaki Makaurau, Motutapu ki Tongatapu and Motutapu ki Raraotonga, is currently on show at Te Uru – Waitakere Contemporary Gallery (11 June – 11 September 2022), and includes the launch of an accompanying publication MOTUTAPU.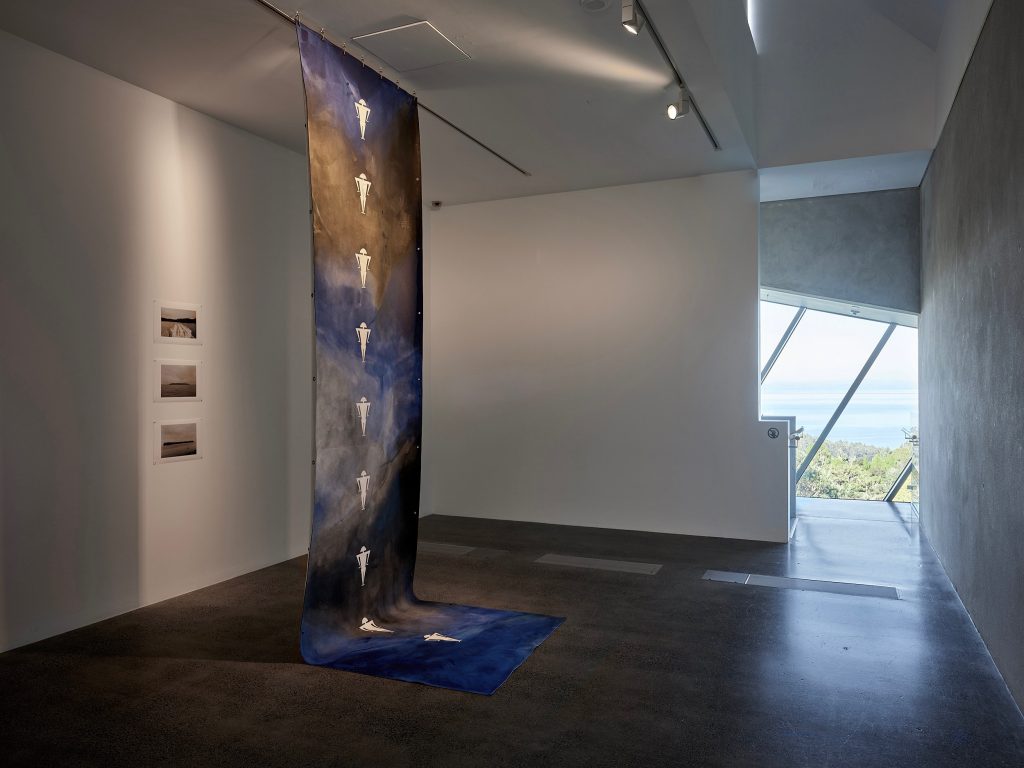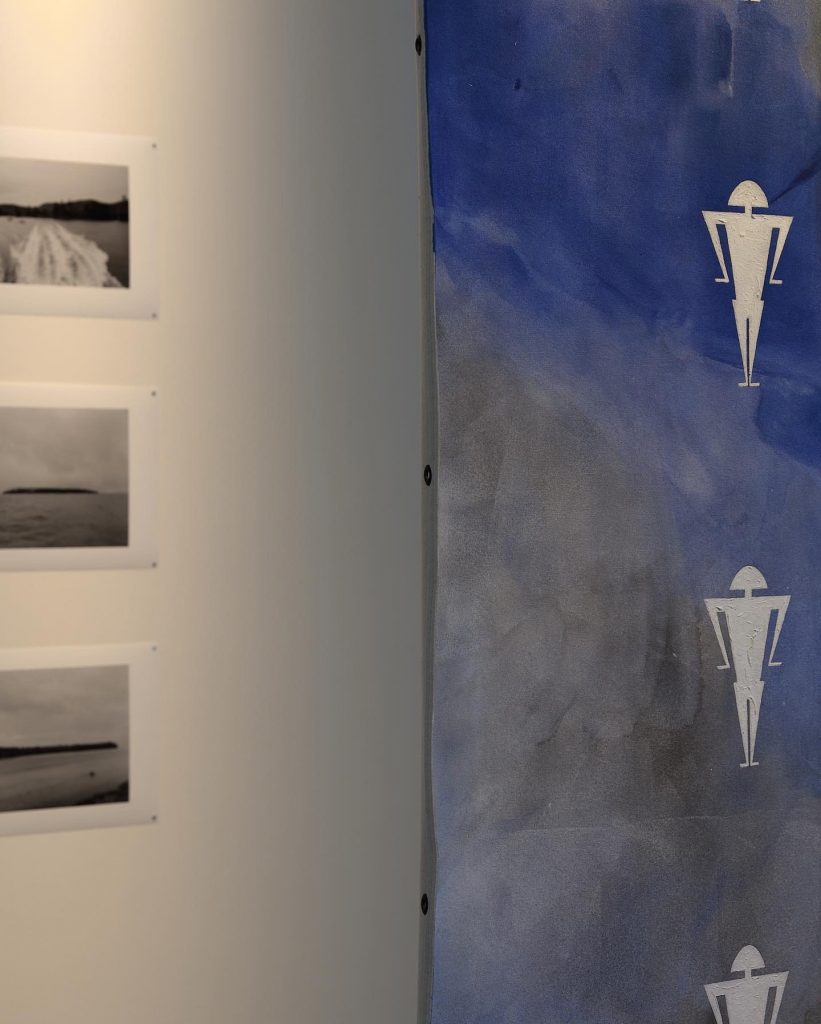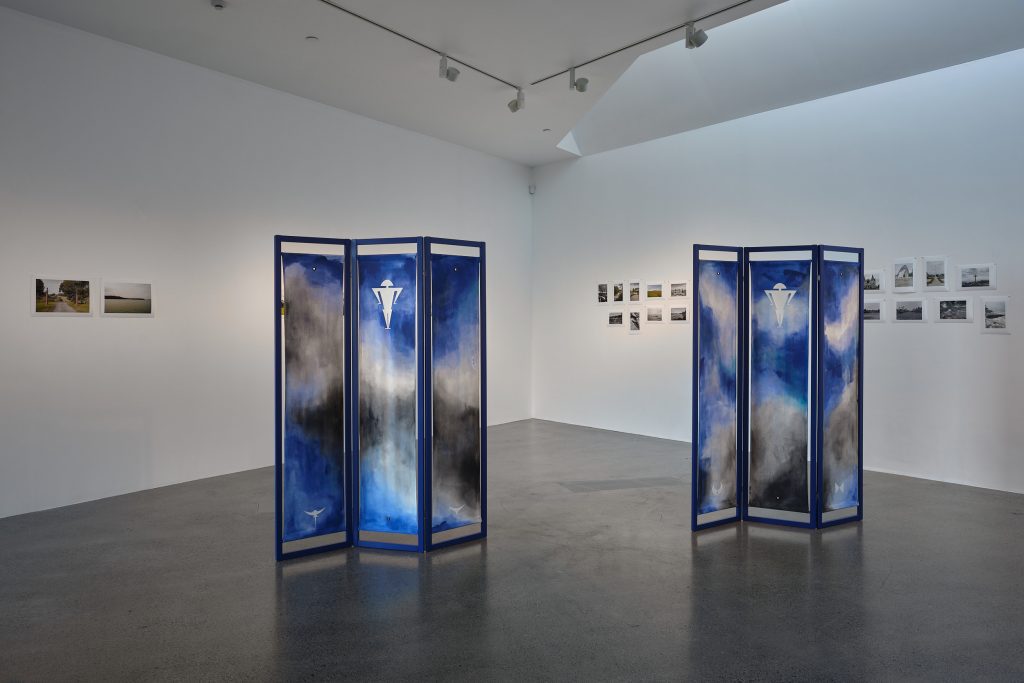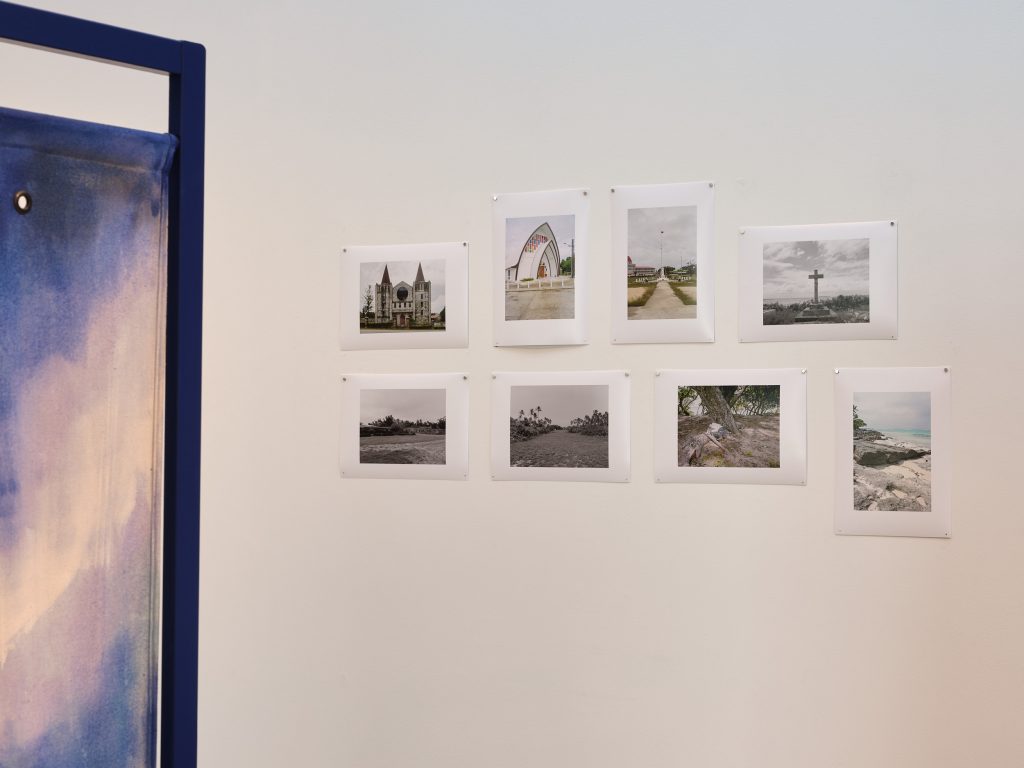 All photos by Sam Hartnett.