Stickers perhaps have the broadest reach of any form of urban art, ranging from handmade to commercially produced, and extending from branding to political to purely aesthetic. Anyone can make a slap and anyone can apply a sticker, increasing their ubiquity in our urban environments. When we need to know anything about stickers, our go-to is Teeth Like Screwdrivers, sticker maven and founder of SlapCity. When we invited him to compile a photo essay, it was always going to be a collection of stickers, but what we didn't realise was how wide-reaching his iconic pencil slaps have become…
We all love stickers. 
From our childhood visits to the dentist, the skate shop, our international luggage or even a daily piece of fruit, stickers are part of our everyday life. For me it started when gazing into the cabinet of my local skate shop and spending what seemed like hours, and all my change, deciding which sticker I wanted. Then after buying 'The One', the agonising decision of how and where to stick it would follow. It probably only lasted one session before being destroyed, but that wasn't the point.
Stickers are simple in every way. They may be the quiet, annoying, street art step-brother to graffiti, stencils and paste-ups, but their simplicity is undeniably appealing.
Stickers are cheap (or better still, free!). They are clean, discreet and you can make them by the hundreds. They fit into your pocket, they are visually compact and can be slapped up with the sleight of hand, quickly and in large numbers. This is their appeal.
Repetition works, and stickers are a perfect medium to demonstrate this principle. As long as stickers are being put up faster than they weather or are cleaned, they are accumulating. – Shepard Fairey
Stickers are the perfect medium for characters, typography, graffiti, illustrations, tags, politics or personal messages. Sometimes a sticker is just made to disrupt your eyeline, hidden in plain sight, fighting against the blandness of the modern cityscape, making passers-by search for a hidden meaning. Stickers are also temporary; the elements and scrapers making short work of their papery fragility.
The sticker family is a close-knit, friendly one. Sticker art started local; getting out and slapping up your own, spotting and recognising other's work. Packs started being posted internationally; traded, swapped and collected. Now it is easy to get your stuff up in places you would never visit alongside artists you will never meet. You are able to collaborate on pieces and put up combos from artists from all over the world in your hometown. Stickers have made it into galleries and sticker-specific art shows continue to multiply.
I love stickers, we all love stickers..
-TLS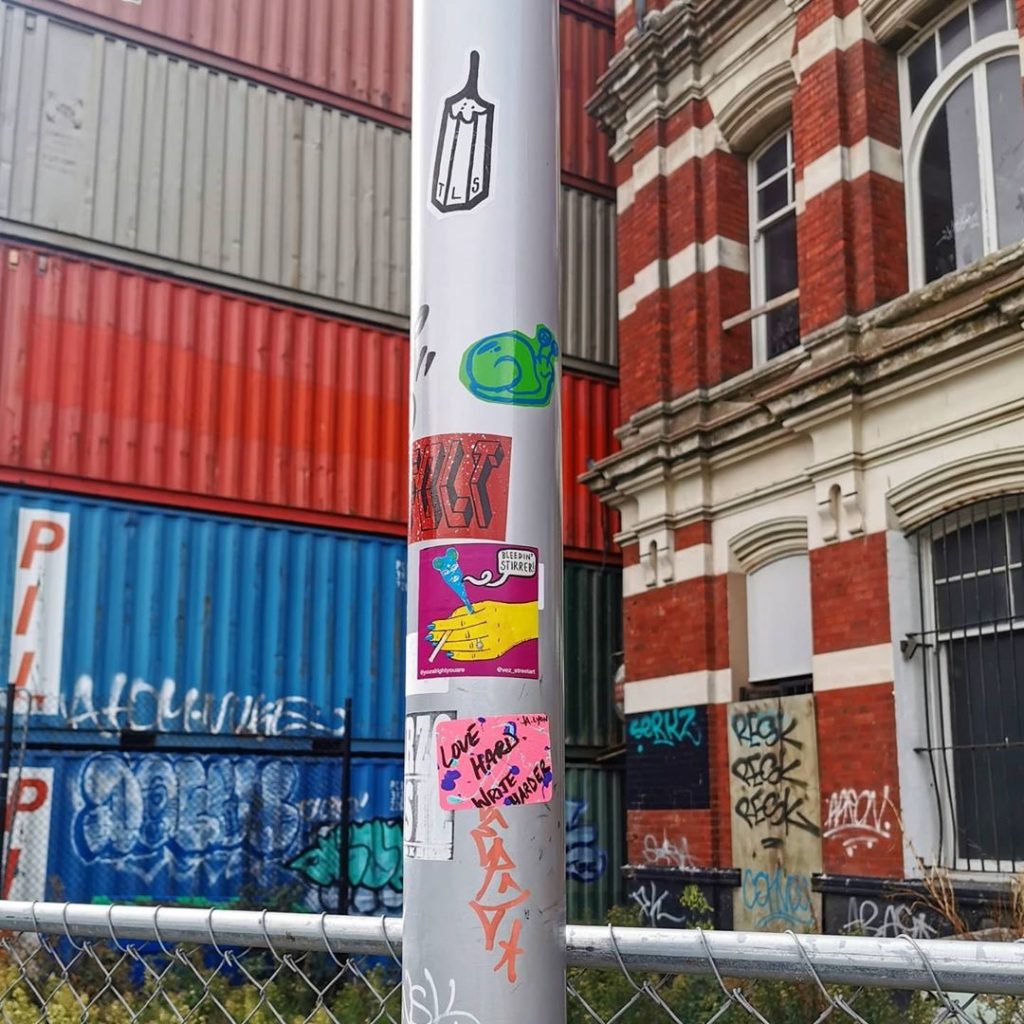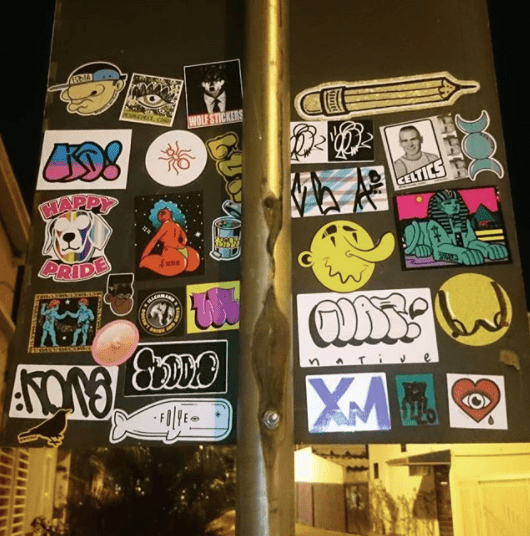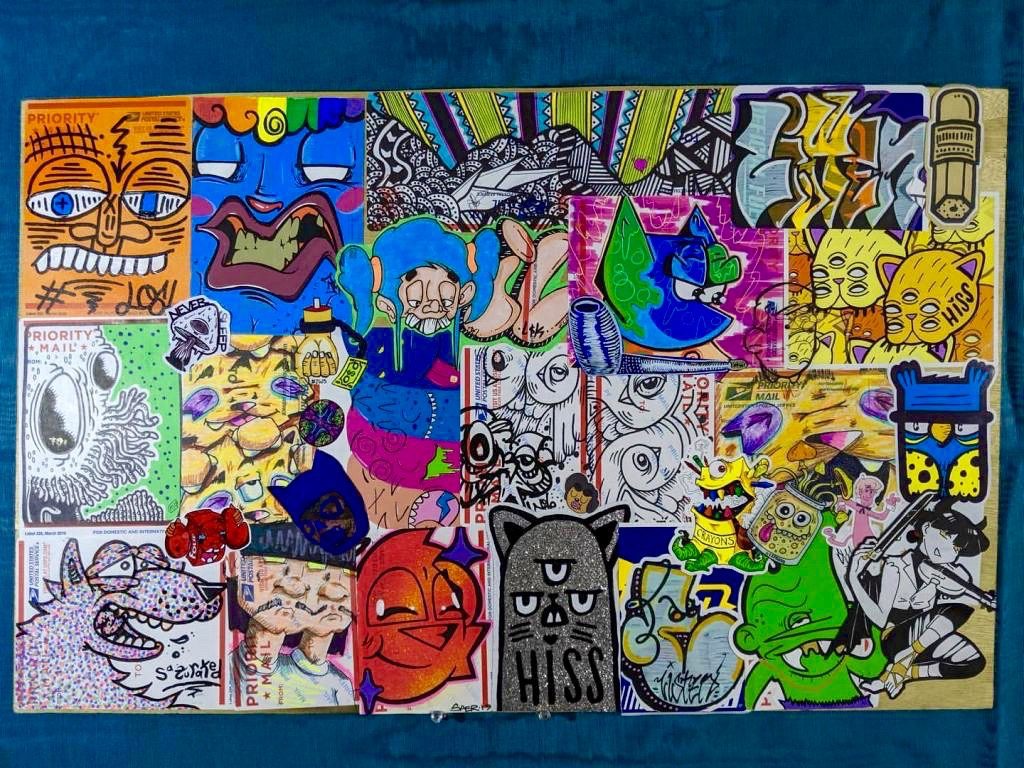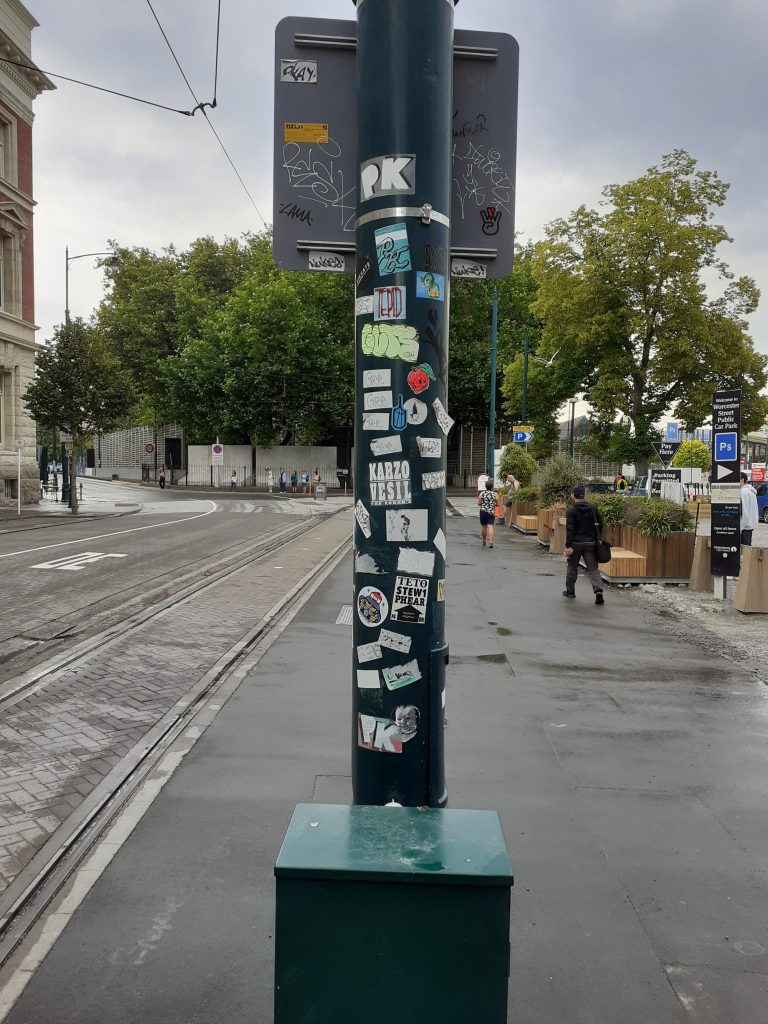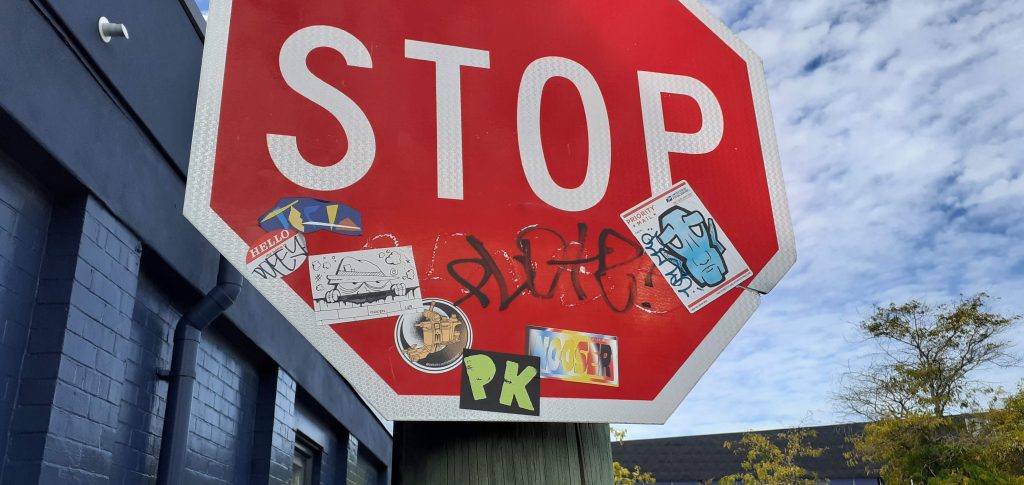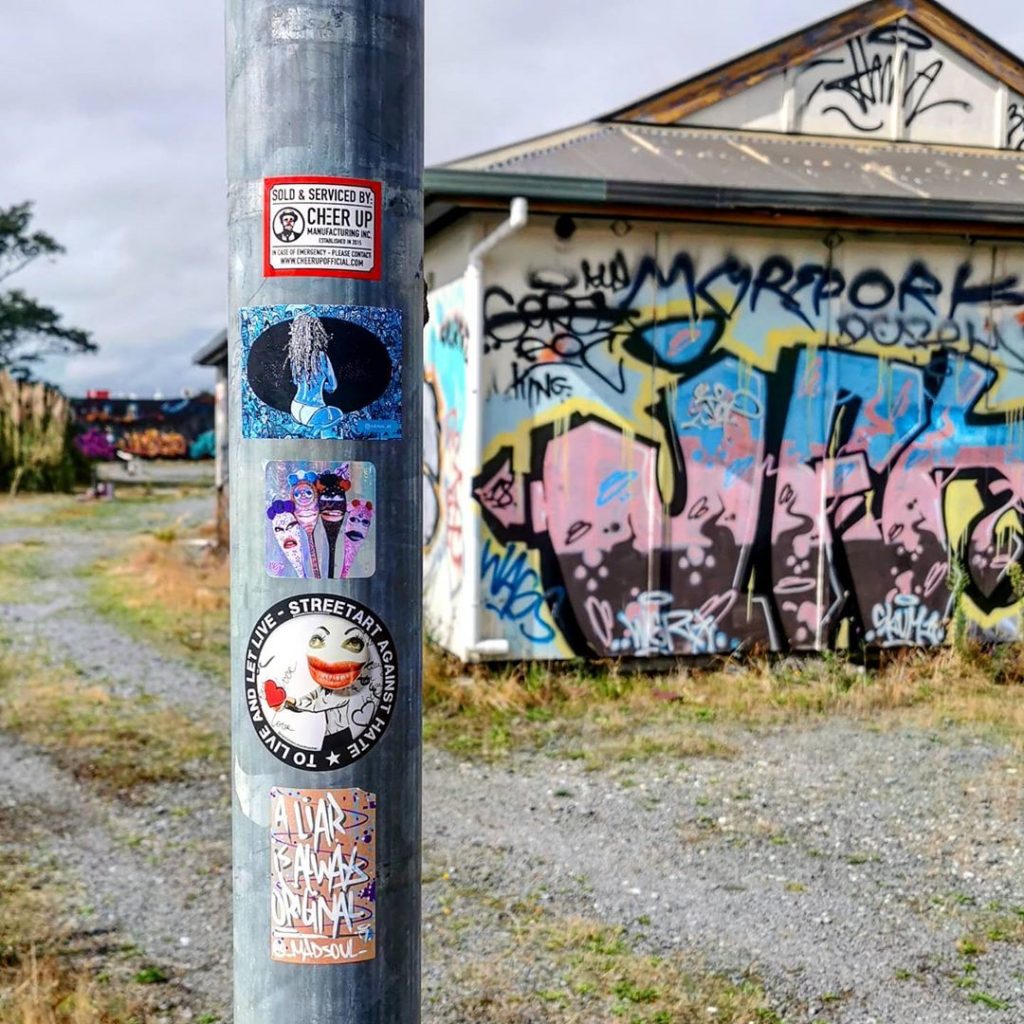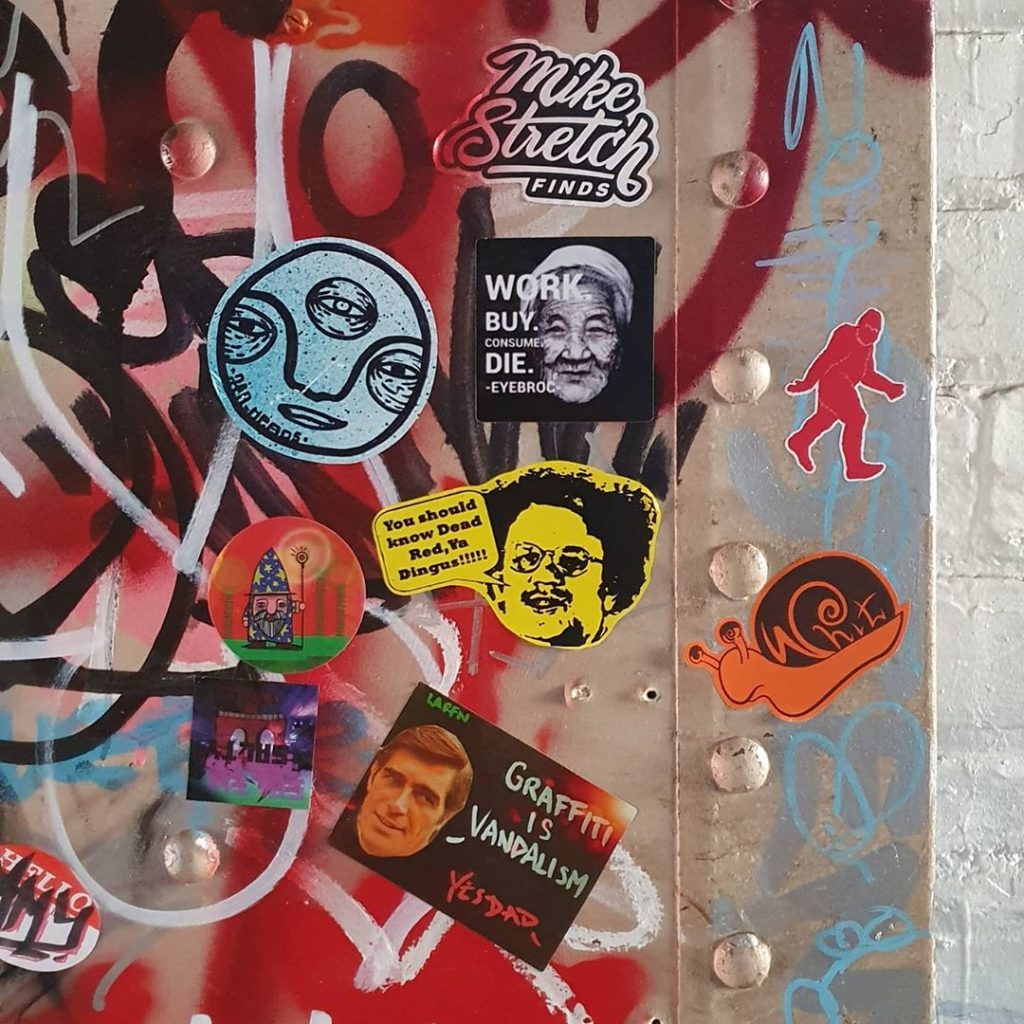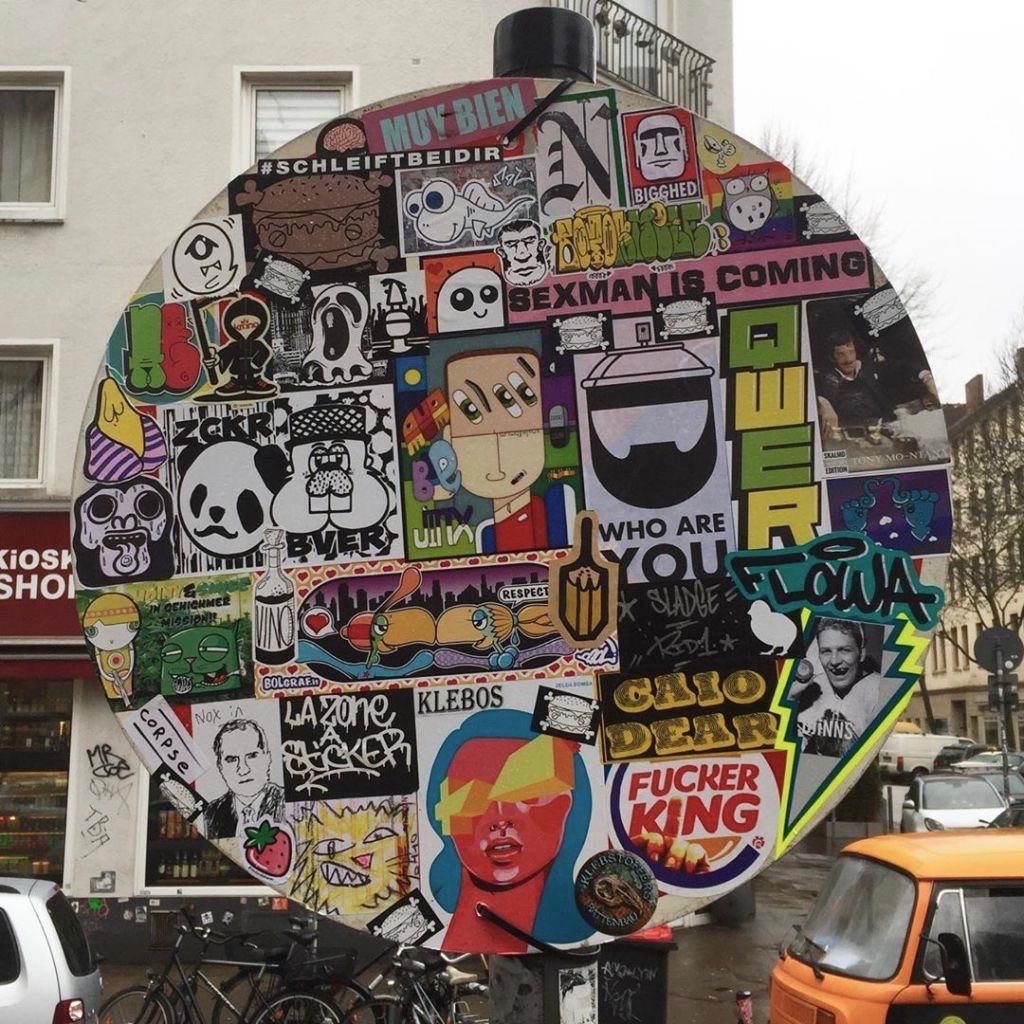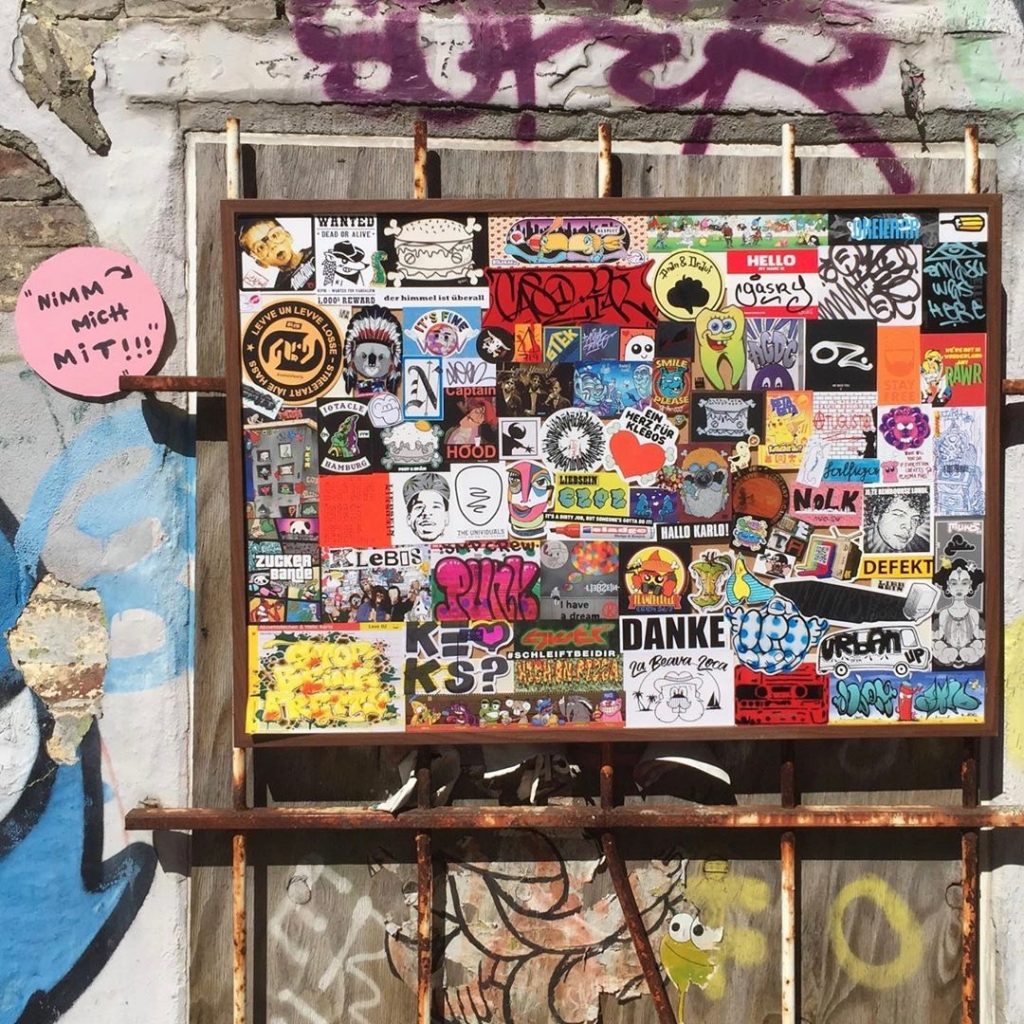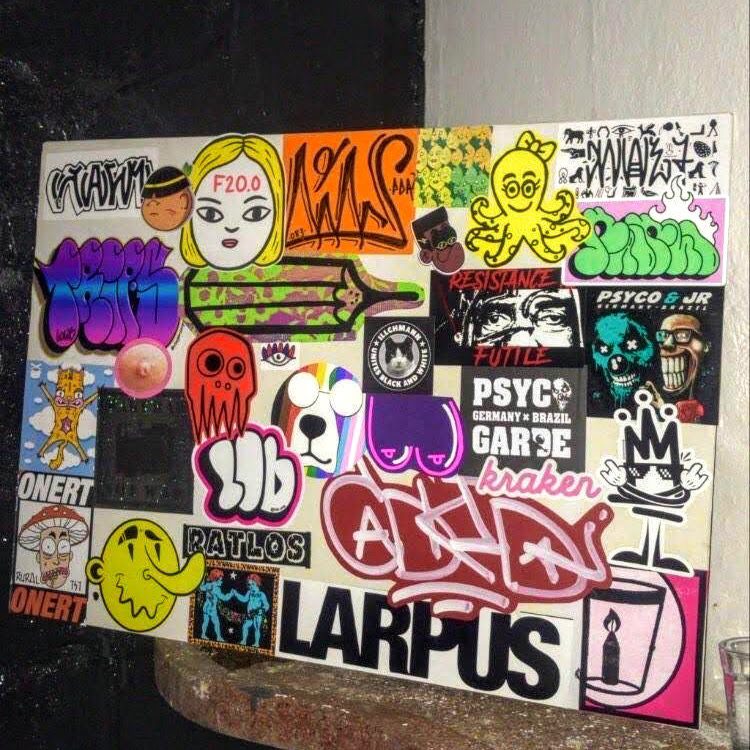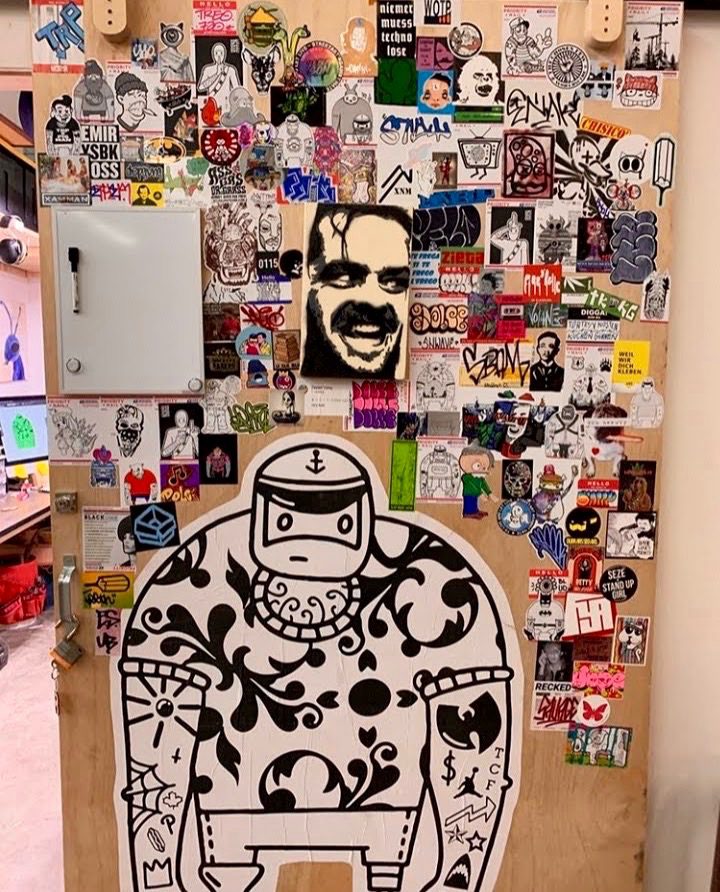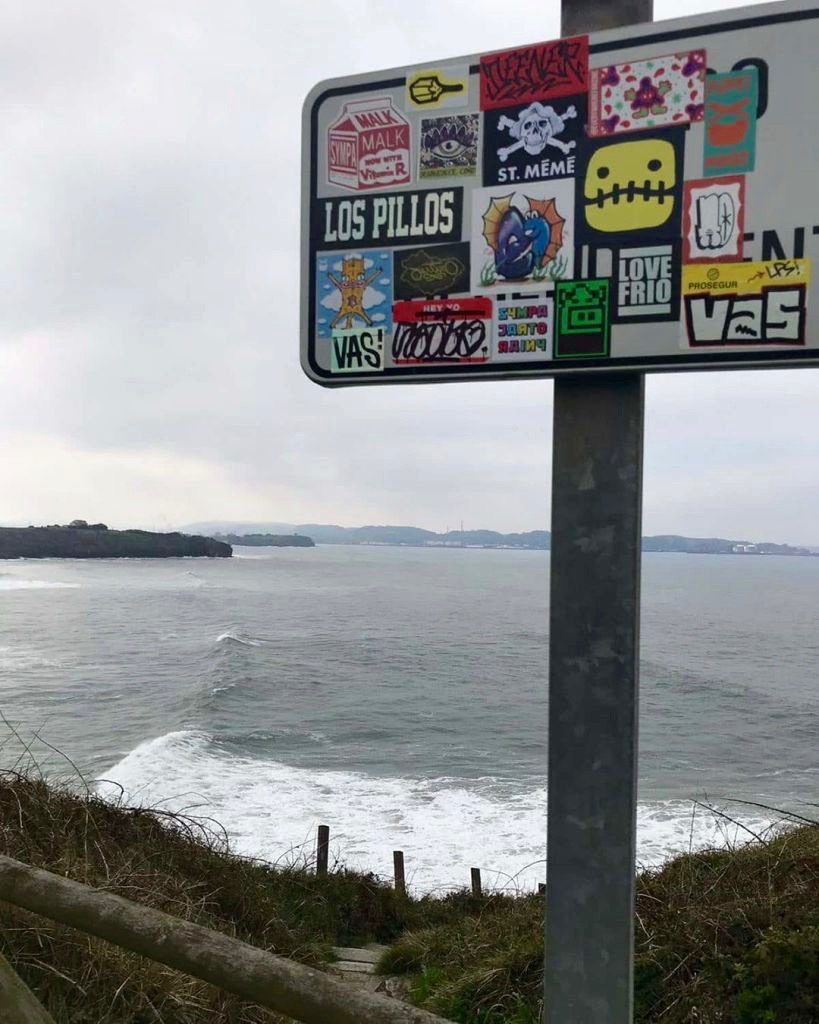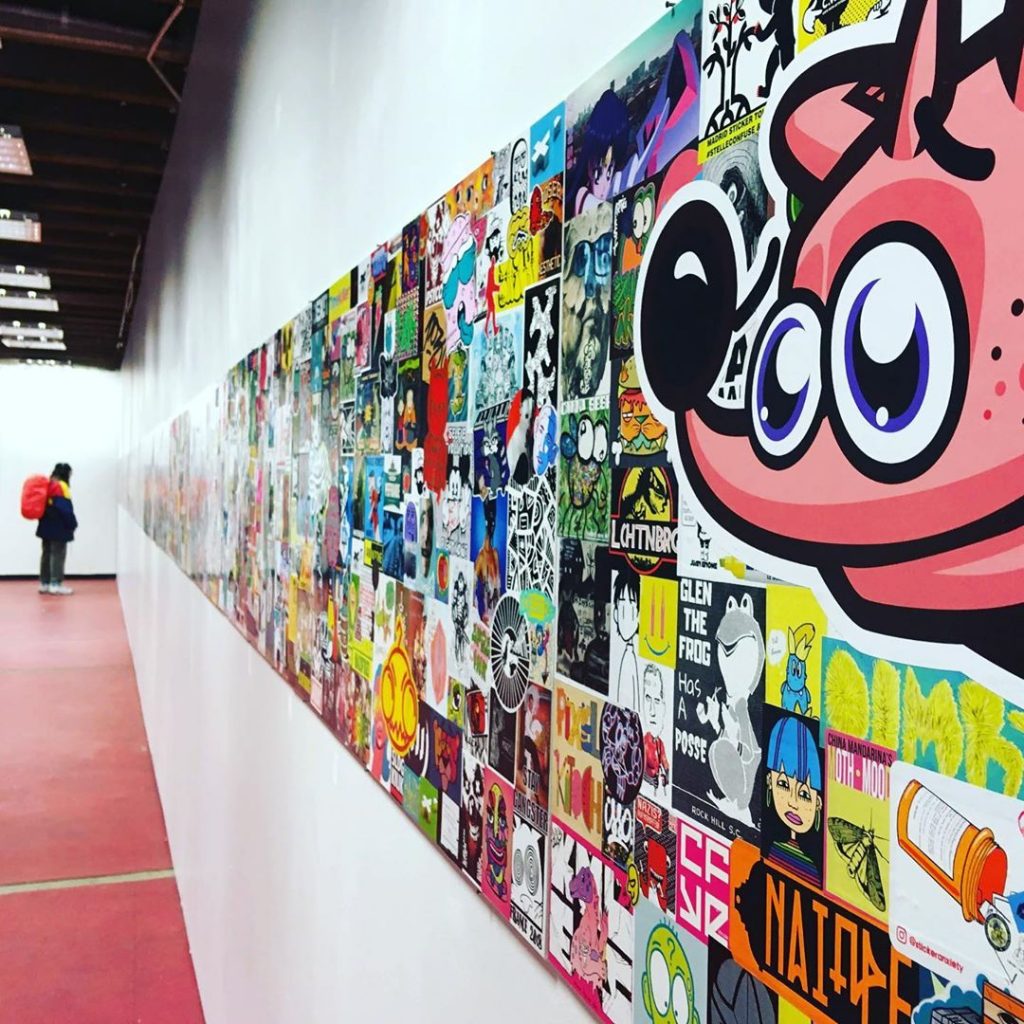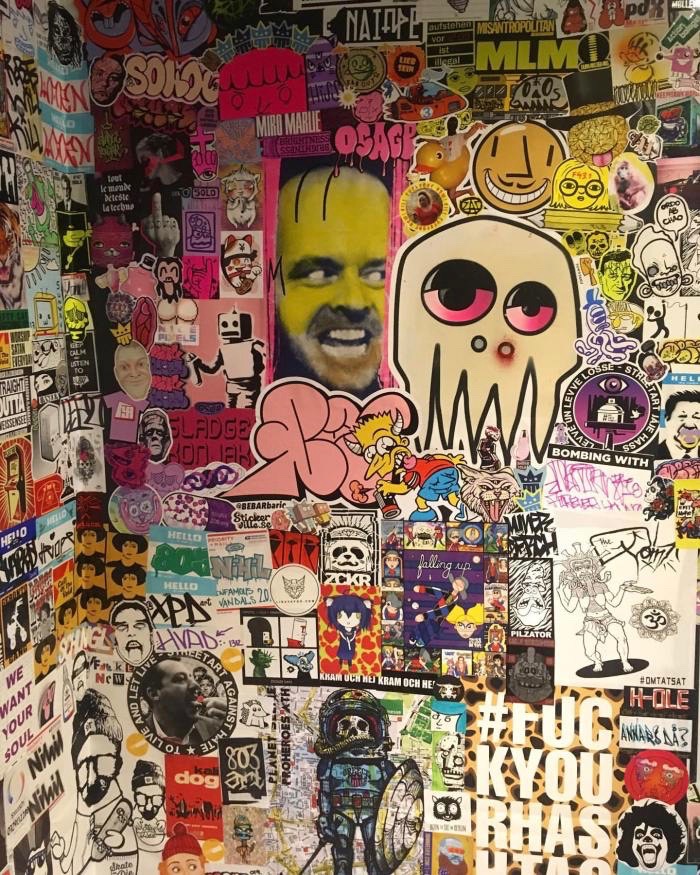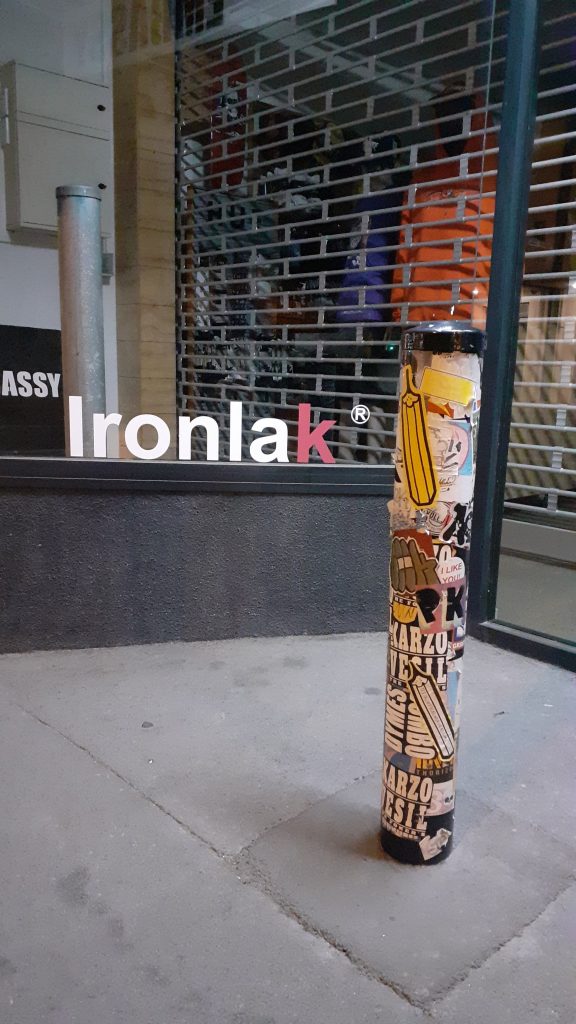 Follow Teeth Like Screwdrivers on Instagram or check out www.teethlikescrewdrivers.com to see more slaps and to be part of the SlapCity events!