You may have noticed it has been a while since our last And That Was… – our recent hiatus was more to do with a certain exhibition that 'shifted' our focus for a while, definitely not because there was nothing to report! Ōtautahi's urban art scene has continued to thrive, maintaining it's position as a must-see destination, both through significant events like SHIFT at Canterbury Museum, and the creations gracing the streets, both big and small. For April 2023, these were the things that mattered to us – it's good to be back!
Farewell to SHIFT: Urban Art Takeover @ Canterbury Museum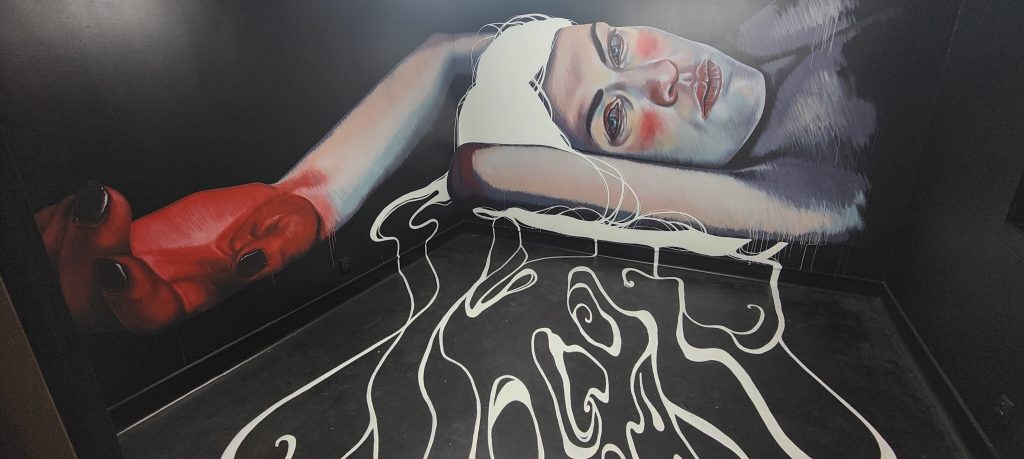 It is impossible to not begin this month's list with SHIFT at Canterbury Museum – Aotearoa's largest ever urban art exhibition (almost 100 artists, over 4000 square metres and thousands of visitors). SHIFT closed its doors in mid-April and with it the Museum as we have known it, began its redevelopment. The vibrant burst that was SHIFT was an unbelievable farewell to an iconic institution's current incarnation. The fit may have perhaps seemed unexpected, but it was strangely apt upon reflection, a signal of the changing nature of museum display and story-telling, and a reminder that change is refreshing. Thanks SHIFT, it was a blast!
Jacob Yikes – Escapism @ Fiksate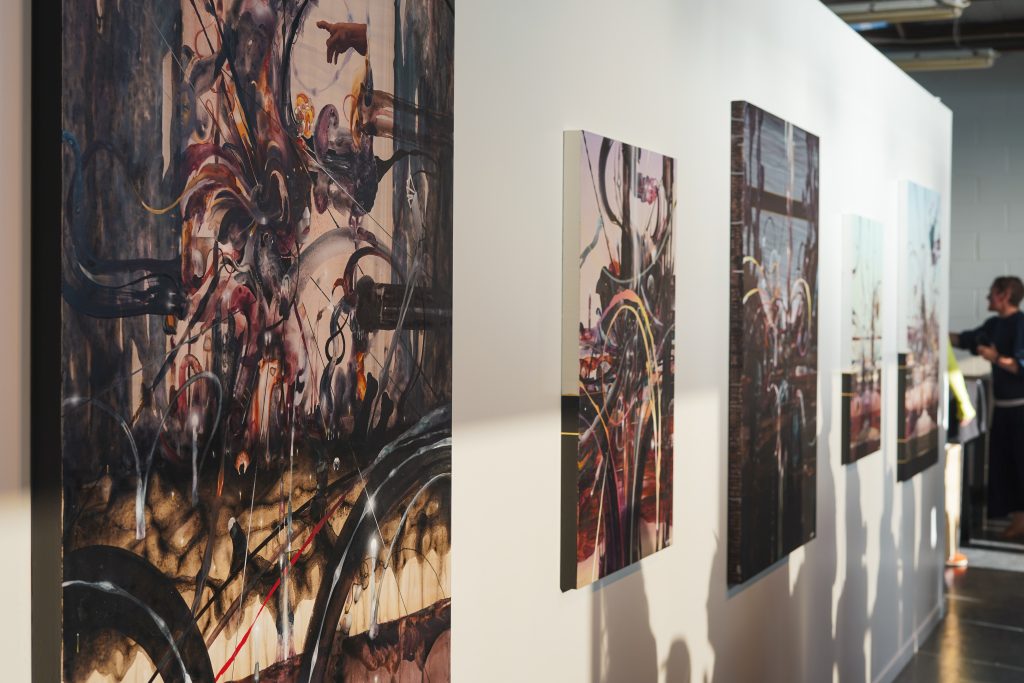 April saw the latest offering from one of our favourite local sons – Jacob Yikes' Escapism was a brilliant leap for an artist who had already cemented an distinctive creative pathway. Intriguing, detailed, refined and suggestive, Escapism continued Yikes' investigation of otherworldly realms and the subconscious. Undeniably alluring, the paintings rewarded inspection and reflection…
The Spotlight project @ Te Pae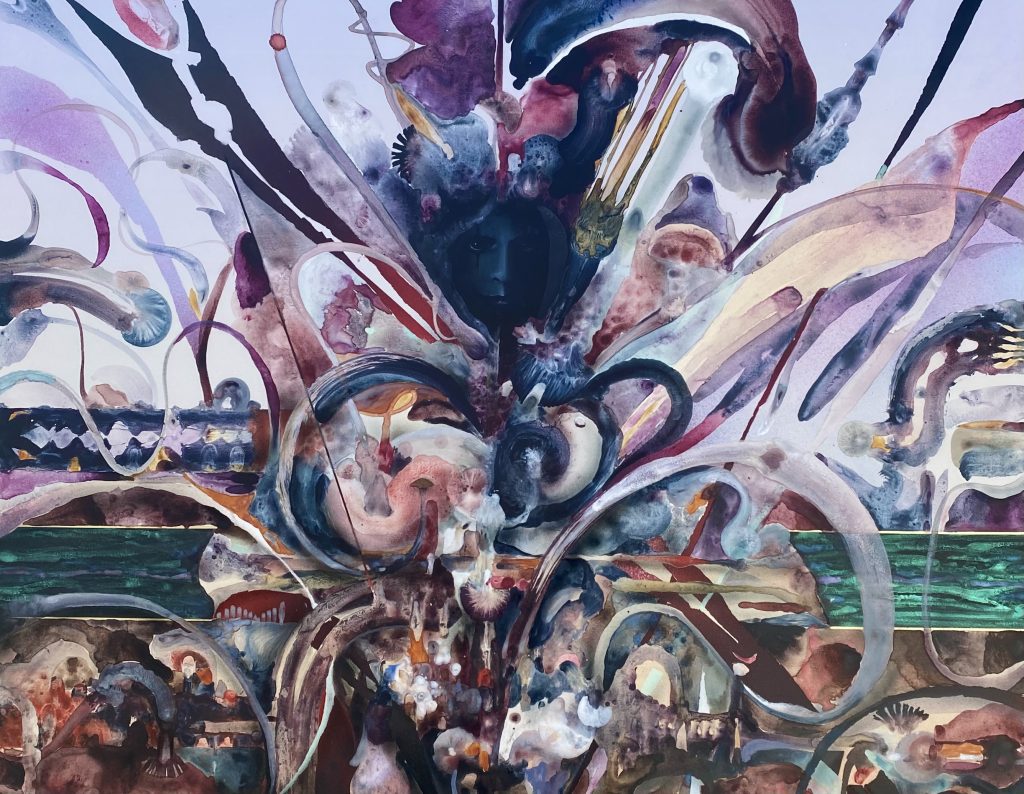 Te Pae's exterior has some new art with Spotlight, a collaboration between local artists, animators and ChristchurchNZ with Watch This Space. Highlighting the work of four local artists, starting with Jacob Yikes' I will never know, brought to subtle life by digital animator Nicholas Keyse, Spotlight brings some new found intrigue to the city after dark. When the sun goes down, head down to Te Pae (opposite Gloucester Street) to see Yikes' projection and stay tuned for a detailed write-up and future artist announcements!
Meep's Two Realities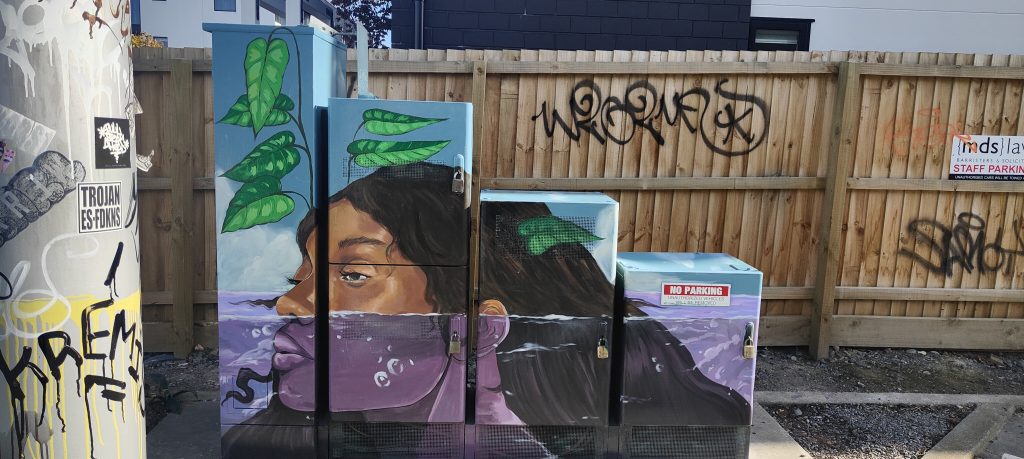 We love Meep's latest work, a stirring anti-racism piece on a row of power boxes on Allen Street, is a reaction to "the lived realities of BIPOC in Aotearoa". Responding to a harrowing experience of a close friend near the location of the painting, the beautiful painting is a reminder of the necessary conversations we still need to have to eradicate racism from our society (as Meep noted in an Instagram post, so many BIPOC hear the refrain, there's no racism on New Zealand, despite that being far from the truth). The water line a reflection of the held hurt and trauma of those racially abused and the need to rise above to change racist attitudes… A necessary social commentary from a talented and motivated artist.
Hello Darkness… A Nighttime Tour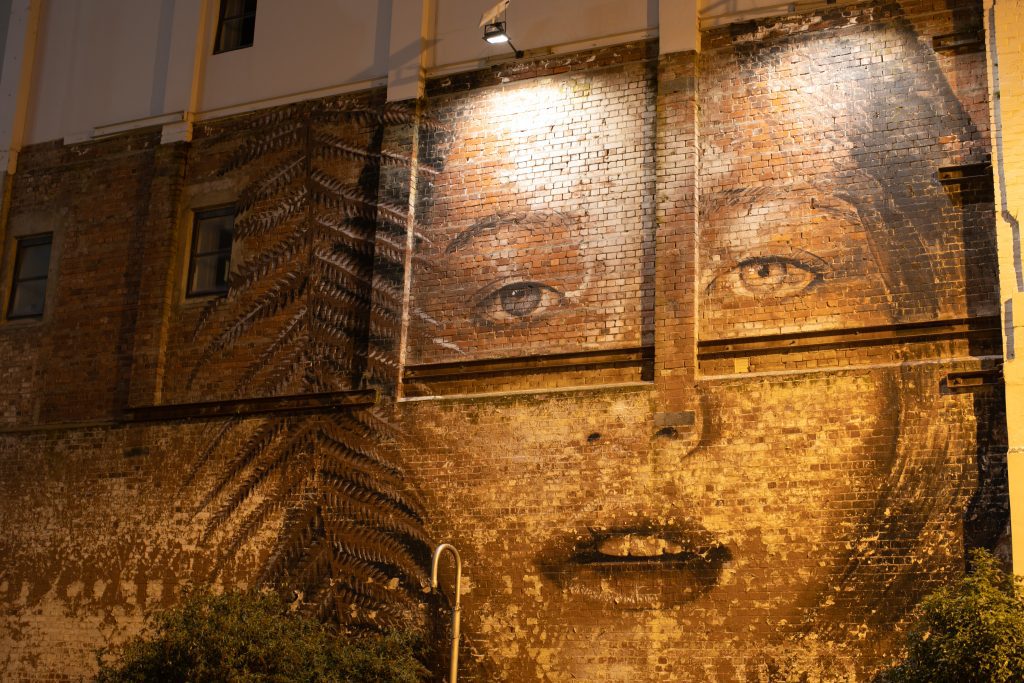 Lastly, we were lucky enough to host a night-time tour for delegates of the New Zealand Planners Institute. Our tours traditionally benefit from the sunshine, but as we explored the city after dark it was apparent that the art in our streets shines on long after the sun goes down – from illuminating lighting to dynamic projections and more, it is a reminder that cities need people to activate their spaces, whether presence or productions. Who is keen for another after-dark tour?
These were our favourites, but what lit up your April? Let us know in the comments…