The latest projection in our Spotlight series is a truly mesmerising addition – a rotation of fiery, glowing and ruminative icons by local artist Jen_Heads, brought to energetic life by Sam Emerson from Offline Collective. Jenna Ingram's Jen_Heads have become a recurring form in her work, appearing on canvas, paper, and walls, now given life through the Spotlight collaboration.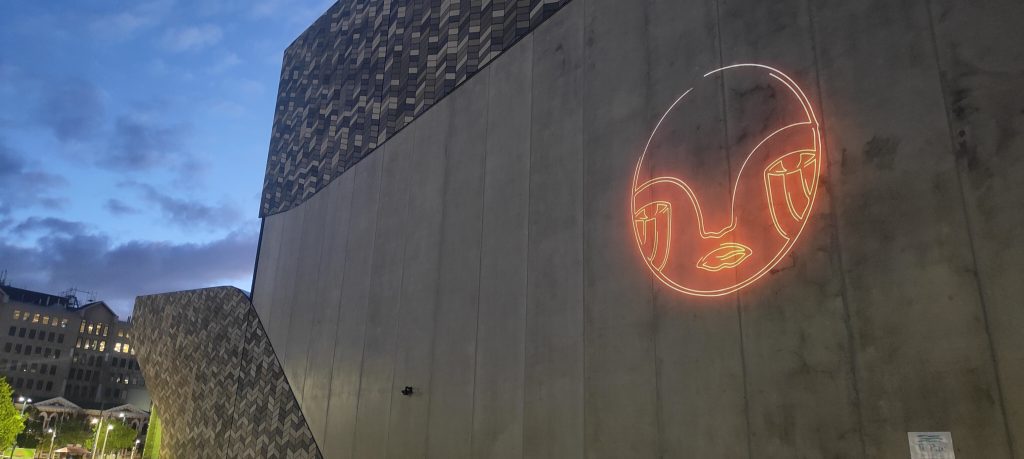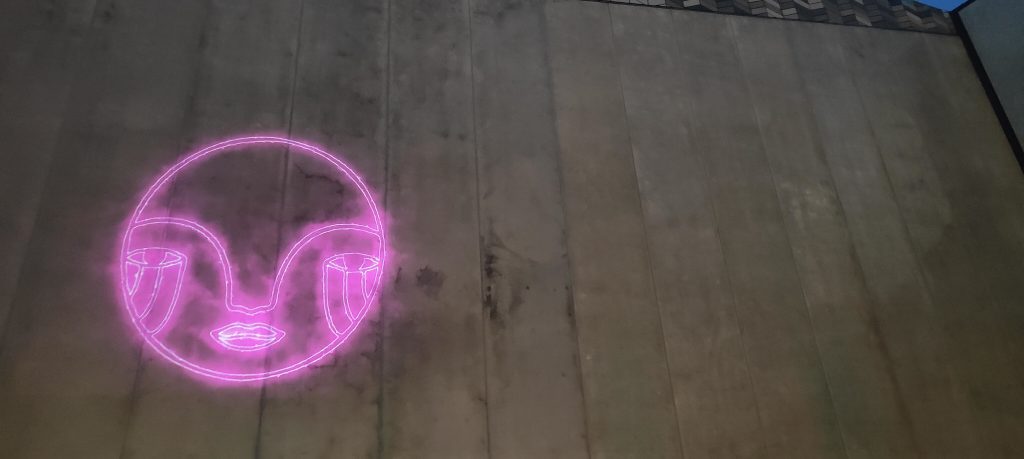 The dazzling Jen_Heads animation embodies the profound connection between humanity and the natural
world. The work is a fresh imagining of Ingram's titular urban icon, a form of endless possibility. The animation evolves through four stages, as the artist explains: "the initial two heads symbolize the essence of human nature with the heads pulsing like a heartbeat, seamlessly transitioning into our harmonious integration with the natural world, as depicted in the flora and fauna heads." The shift from energetic flames of purple to serene green provides a sense of relieving calm, reward for a more attuned
relationship with the organic environment. Ingram continues: "the concluding pair of heads
signifies the spiritual dimension of our existence, reflecting our deep-rooted ties to ancient
wisdom and ancestral heritage. This artistic representation underscores the fundamental unity
that binds us all together." Standing in front of the evolving animation, one is struck by the sense of humanity and elemental connections.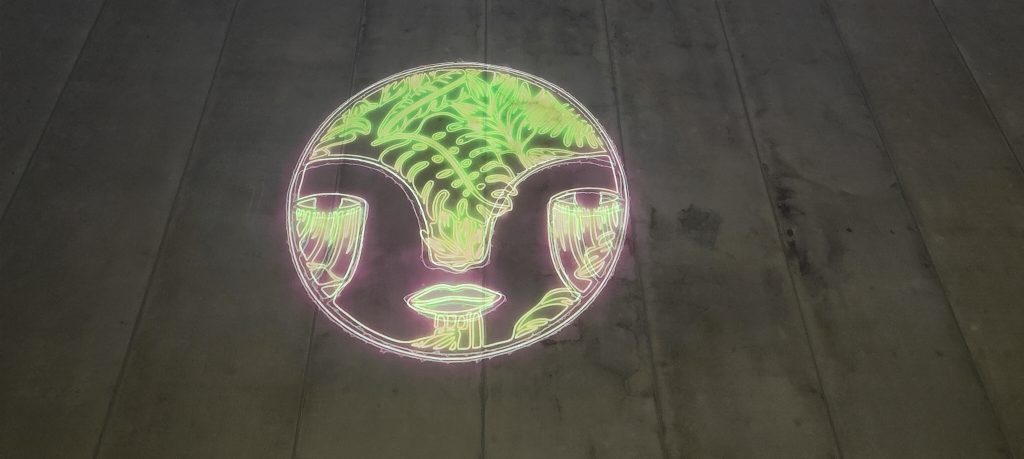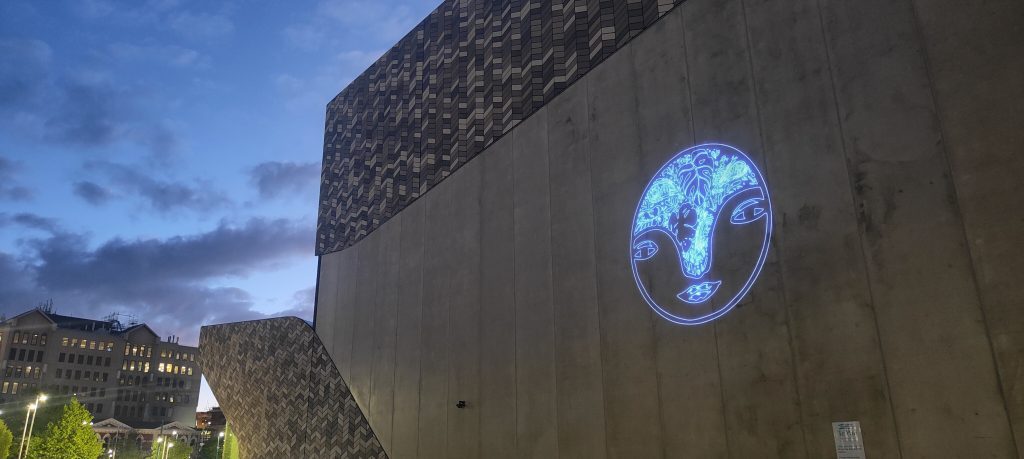 Ōtautahi artist Jenna Lynn Ingram, also known as Jen_Heads, holds a Bachelor of Fine Arts from
the University of Canterbury, where her interest in the urban landscape as a site of influence
blossomed. In the wake of the Christchurch Earthquakes, her work shifted to the streets, a
transition that led her to form Aotearoa's leading urban art gallery Fiksate Gallery. Ingram's work
has been exhibited and collected throughout Aotearoa and she has been featured in festivals
and exhibitions such as Spectrum (2014) and SHIFT: Urban Art Takeover (2023).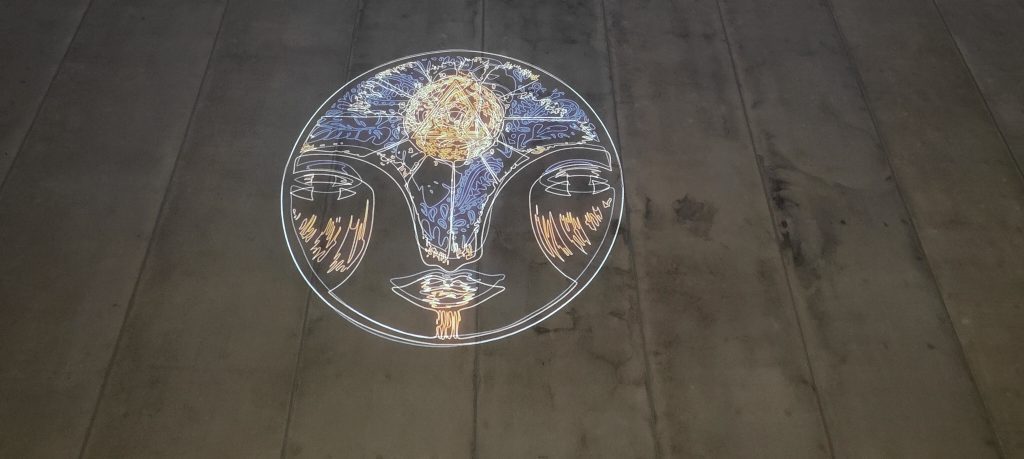 Offline Collective is a visual creative agency based in Ōtautahi, Aotearoa.
Offline is engaged in a range of creative endeavours, constantly exploring new possibilities
through the lens of technology. Offline Collective's work ranges from live touring visuals and art
installations, to graphic and motion design, combining diverse creative fields to unlock new
ideas.
Spotlight – Urban Art Projections is a collaboration between Watch This Space and ChristchurchNZ, providing a fresh approach to urban creativity for talented local artists. Connecting visual artists with digital creatives, Spotlight explores the potential of projection works, illuminating the exterior of Te Pae Christchurch Convention Centre.