Living in the South Island of Aotearoa, American band The Decemberists' song July, July was always confusing, the upbeat tempo a far cry from the rainy cold I was surrounded by. Likewise, this time of year can often feel loaded with FOMO, the Northern Hemisphere, bathed in warm weather (in some cases too warm, thanks to the effects of climate change), is hosting festivals and festive projects, t-shirts and sun hats abound. But to dream of elsewhere is to ignore the charms of our own surroundings – and to be sure, we had some great things going on – and, of course, we all know the sun is not far away! With that anticipatory feeling in mind, here are five things that we loved this July…
The Street Art Flea Market @ The Mid Winter Session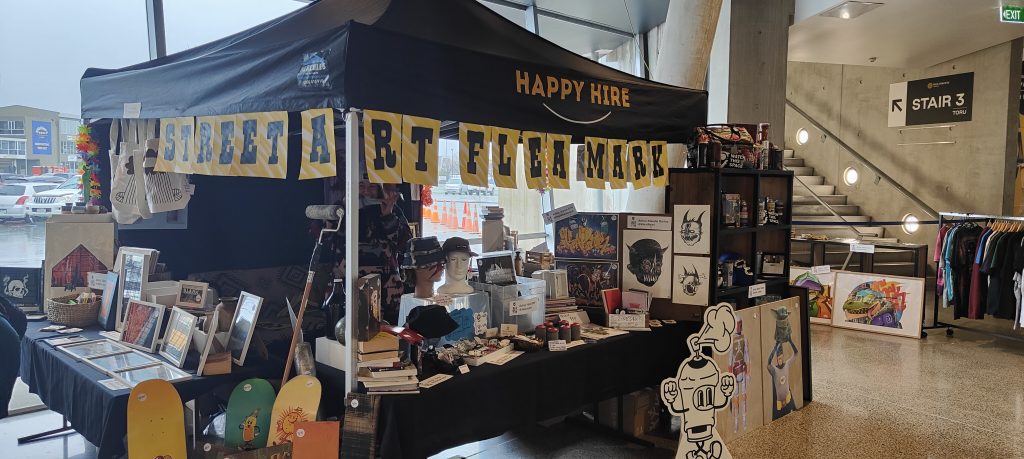 Wolfbrook Arena in Addington played host to the first ever Mid Winter Session event on July 22nd – a celebration of local – with food, drink, music and street art to the fore! The weather was perfect for staying inside and a decent crowd turned out to revel in the treats – including Watch This Space's Street Art Flea Market – a playful compendium of local urban art goodies – prints, paintings, sculptures, clothing and more – from artists as diverse as Ghostcat, teethlikescrewdrivers, Jonny Waters, Klaudia Bartos, Dark Ballad, Bols, Nick Lowry, Kophie a.k.a Meep, Mark Catley, Smeagol, Ikarus, Dcypher, Jen_Heads, PK, Bloom, YSEK, and The Masked Artist.
Component's Living in a Loop @ Fiksate Gallery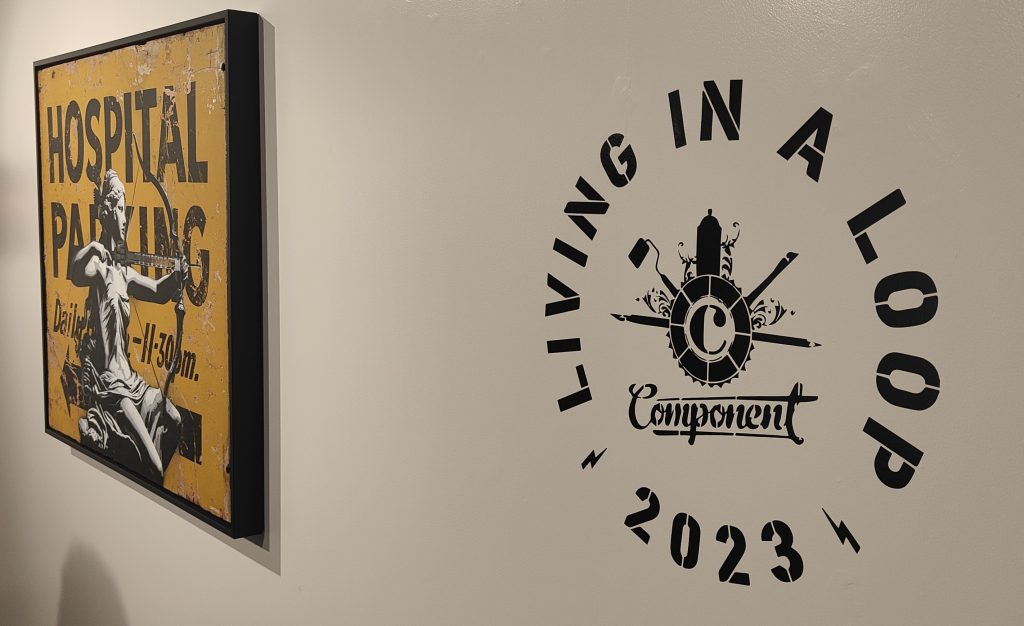 Tāmaki Makaurau and Aotearoa urban art legend Component opened his first solo show in eight years, and first Ōtautahi exhibition, Living in a Loop, at Fiksate Gallery at the end of July. A wet Friday night (yes, there is a theme here) didn't deter a healthy crowd from checking out the beautifully executed stencil works, many on alluringly distressed signs. A timely reflection on a range of social concerns, Living in a Loop displayed all of the traits that have made Component one of the most important figures in Aotearoa's street art history.
Tīrama Mai @ Victoria Square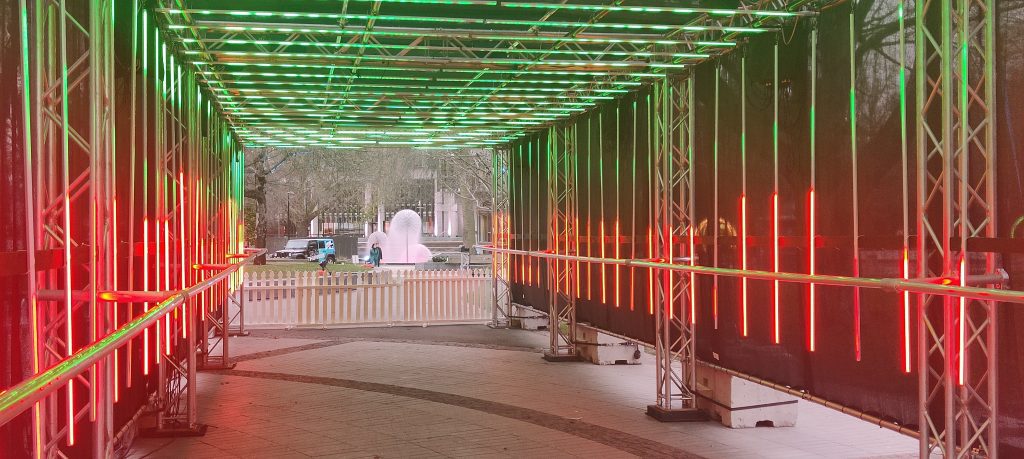 Tīrama Mai celebrated Matariki in Victoria Square with an array of light installations and productions, a lively way to warm up on a chilly July (there's that theme again!). With creative uses of space and light ton tell a variety of indigenous narratives, Tīrama Mai is becoming an annual highlight of Matariki in Ōtautahi.
Jessie Rawcliffe kicks off the new Spotlight Project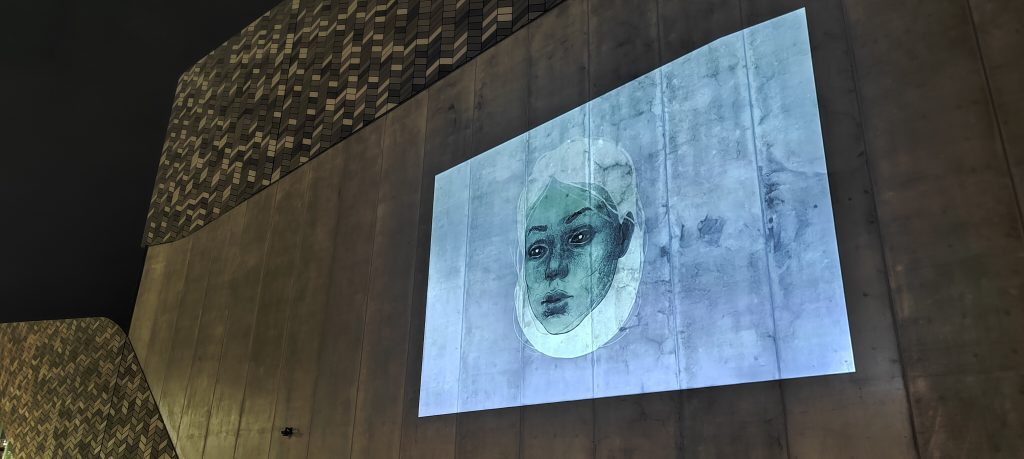 We have already seen two Spotlight activations on the side of Te Pae – Christchurch Convention Centre, with Jacob Yikes and Dcypher's work projected on the famous building, but now, local painter and illustrator Jessie Rawcliffe has kicked off a new iteration, with a celebratory focus on local female creatives! Supported by the Hine te Hiringa – Empowering Women fund and ChristchurchNZ, the next few months will see four talented wahine artists' works projected onto Te Pae. Rawcliffe's initial work, a haunting, painstakingly crafted rotation of a female face (with a surprise twist), is first up and you need to get down to Gloucester Street to see it for yourself…
Barbenheimer
What else could we finish on but the cinematic event of 2023! Whether you fall on the side of the iconic Mattel toy or the theoretical physicist, it truly is a pop culture moment!
These things made our July as sunny as any Northern Hemisphere summer, what would you add? Let us know in the comments!