Jacob Yikes' latest offering, Escapism, opened at Fiksate at the end of March. Yikes has been consistently producing a coherent and yet constantly evolving body of work for the last decade, each new show adding elements and refining his methods and concerns. Escapism, a series of 8 paintings, feels like the work of an artist who is at the top of their game. The paintings, full of gestural flashes, subtle touches and haunting imagery, are alive, directing the viewer further into the realm the artist has been diligently constructing, created with an undeniable confidence. Our friend, the talented Lydia Hannah Thomas, was there on opening night to capture the crowds and the sublime body of work, enjoy!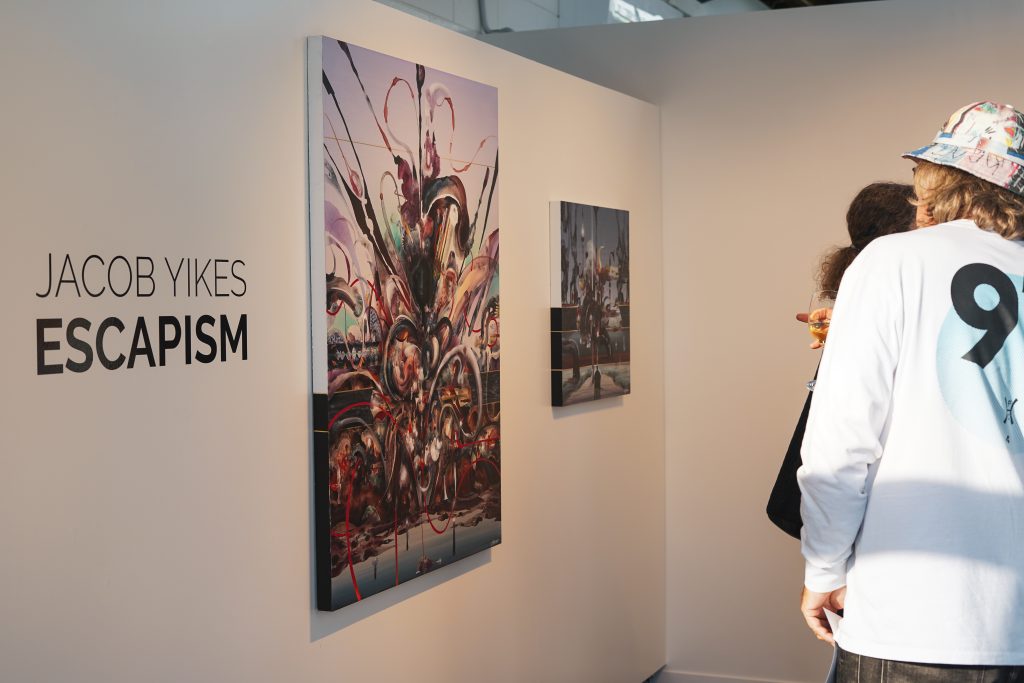 Photo Credits: Lydia Hannah Thomas
If you have a show coming up, let us know – we would love to cover it here on SHOWTIME!