December was kind of like a microcosm of the year 2021 – lots of uncertainty and doubt, but still enough to keep us occupied and perhaps an optimism underlined by the hard-earned resilience of the last 24 months. This month's And That Was… is a little shorter than normal, largely because we put together the whopper 2021 recap and co-ordinating that many responses is hard work! But that doesn't mean we should not acknowledge some of the cool stuff we saw and did in December 2021, the sign-off to a year that was… unforgettable?
BOXed Quarter additions…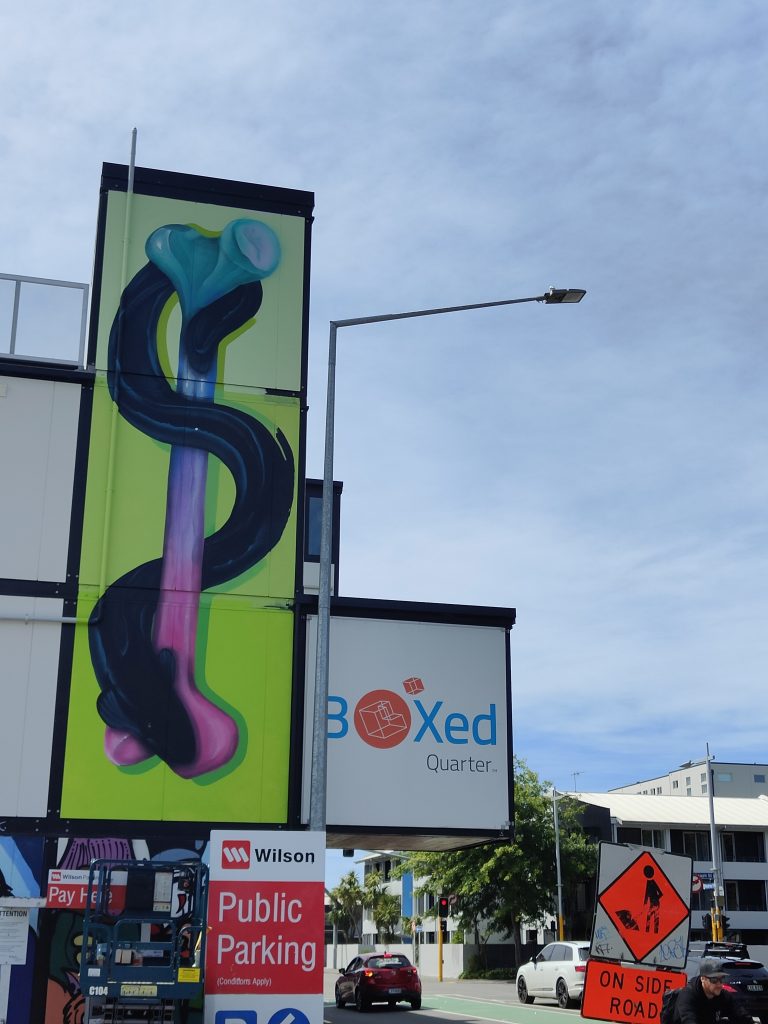 New work at the BOXed Quarter added to the already impressive collection, with new pieces by teethlikescrewdrivers, Bols and Bloom n Grow Gal, as well as a massive, three-panel high production by Nick Lowry, a new, neon-tinged landmark for Madras Street traffic…
Stitch-o-Mat Bouquet in New Brighton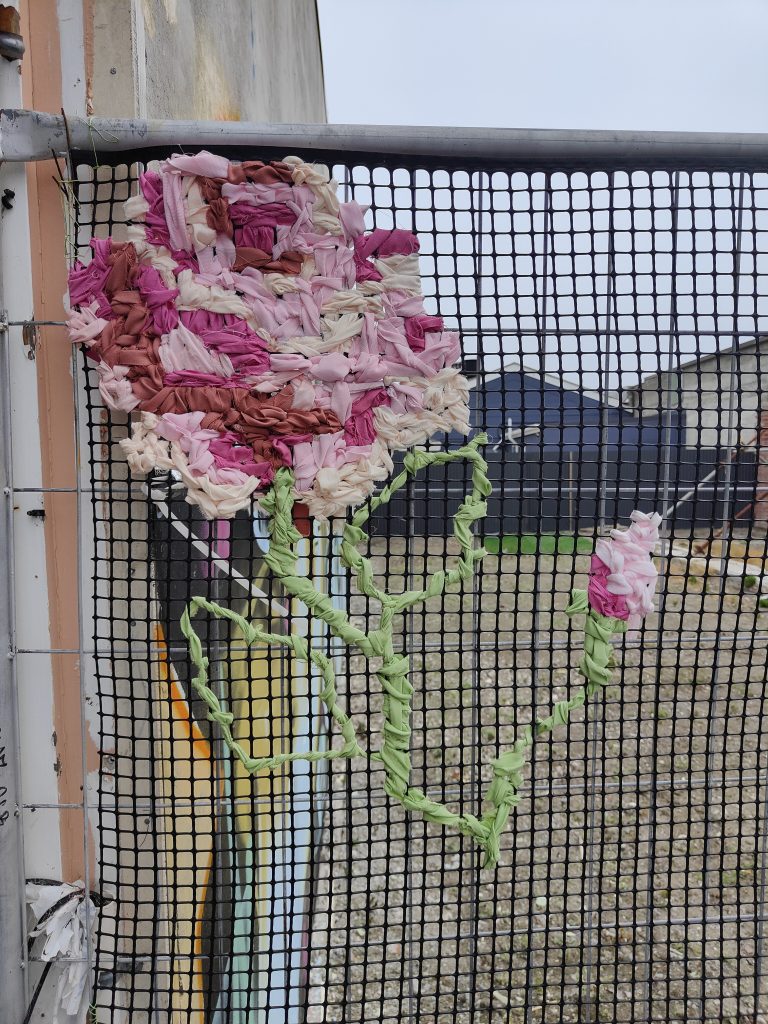 We loved finding these beautiful cross-stitched floral arrangements in New Brighton, weaved through a netting board, they are beguiling, intricate, and ramshackle – the perfect combination…
ZZAN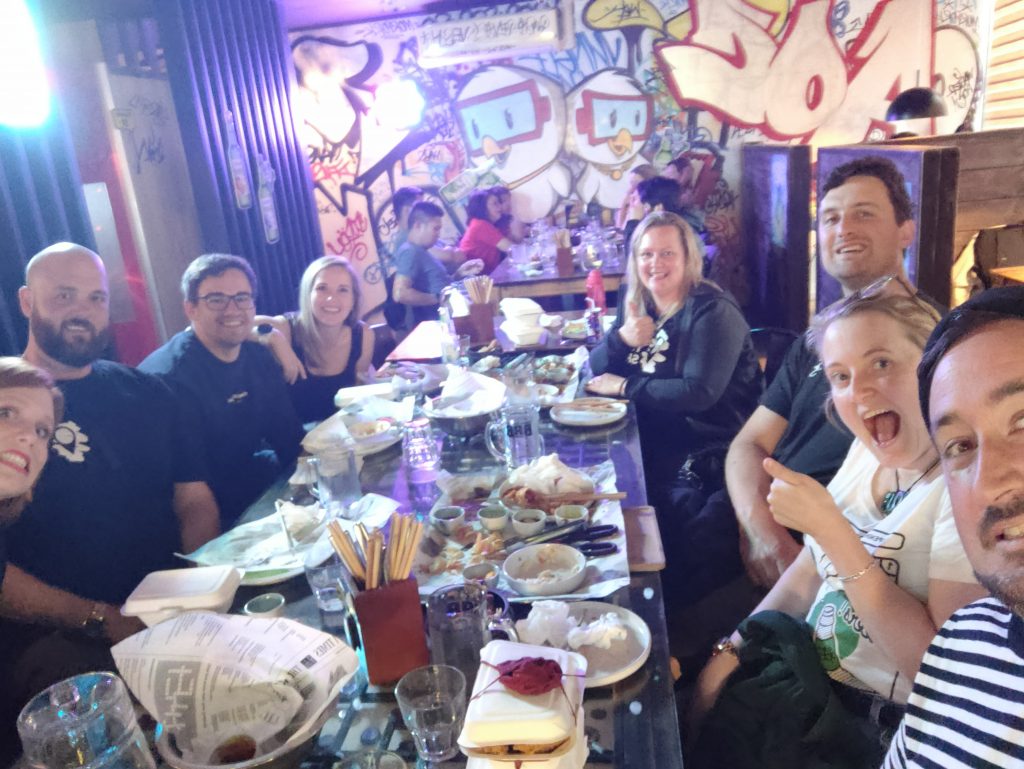 ZZAN Korean Fried Chicken on Manchester Street is not only great because it has huge servings of good food – it also has the coolest decor in the city – the graffiti aesthetic is so good Watch This Space had to have our Xmas gathering there!
New TOGO works at Fiksate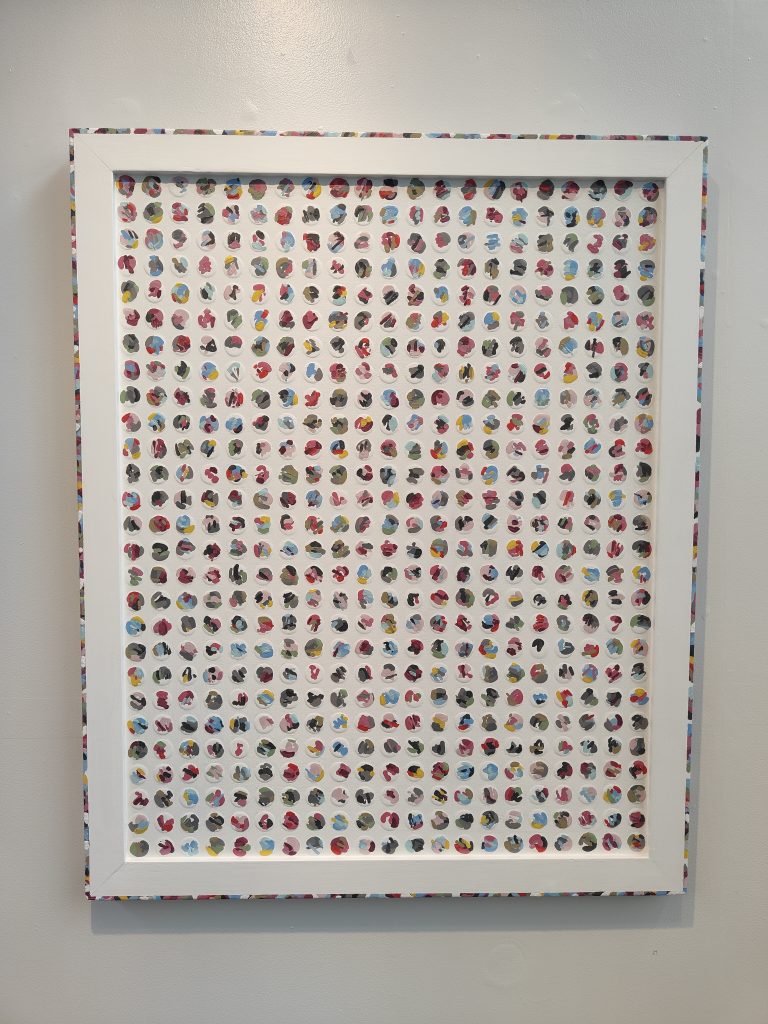 Wellington based artist and adventurer TOGO is a definite favourite here – from his daring graffiti that breaks expectations around style and aesthetics, to his incredible, but often less visible studio and gallery work – so we loved seeing some new pieces at Fiksate – continuing his experimental techniques to create abstract works that draw on urban chaos and chance, they are simultaneously elegant and energetic.
It's not about the gifts…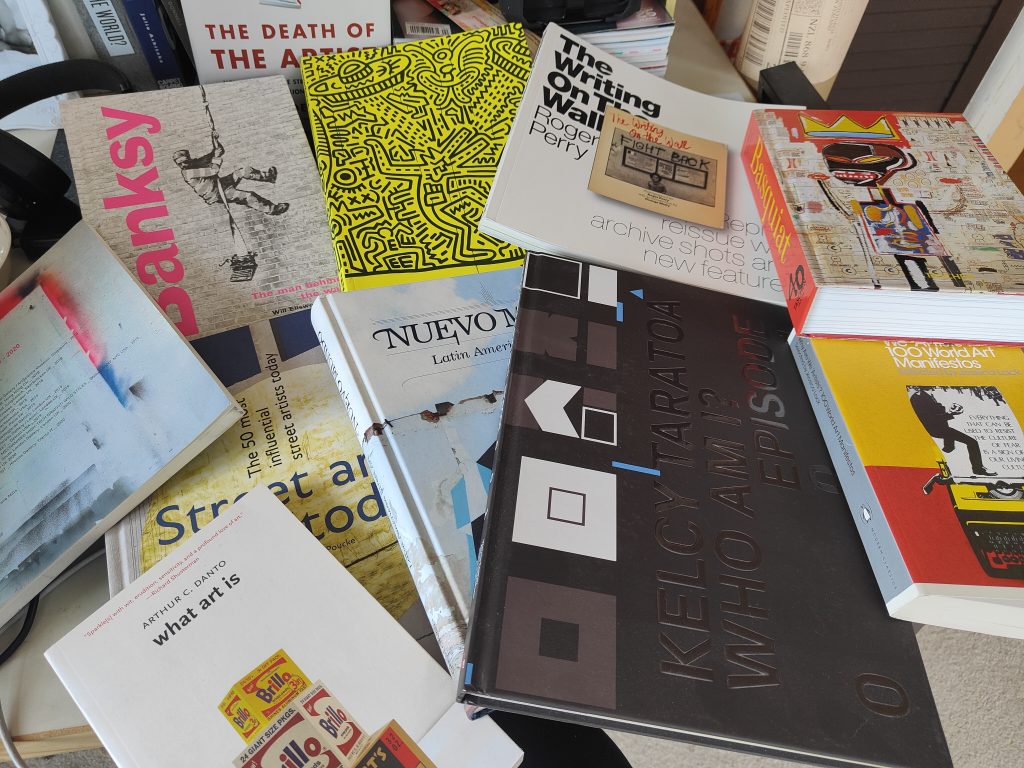 December is both my birthday month and Christmas, and while I know its about the time spent with loved ones, it is also nice to know my collection of art books is always likely to grow come the last month of the year – and 2021 was a fine example, with new reads now piled high on my dresser!
And That Was… December 2021 and 2021 wrapped! Join us in 2022 for more lists, interviews and articles – and let us know what and who you would like to see featured in our online content this year!