The weather has been incredibly unpredictable throughout these recent weeks, sunshine, clouds, rain, all coming and going without abandon. That sense of unpredictability is frustrating when it comes to weather but is refreshing when it comes to life more generally. I've never been much of a planner, partially because I don't do expectation and anticipation well (impatient much?), but also because I tend to see the world unfolding around me and the joy in taking what comes. That isn't to say I'm reckless, it's just that I favour flexibility. So when I look back at last month, my initial thoughts were what have I seen and what have I done? Nothing stood out, but then I started writing down some ideas and they flowed forth. A full calendar sometimes means you miss out on the little, unexpected things…
Anyway, after that little philosophical rambling, here is a list of the things that stood out in July 2021…
A Trip to Te Whanganui-a-Tara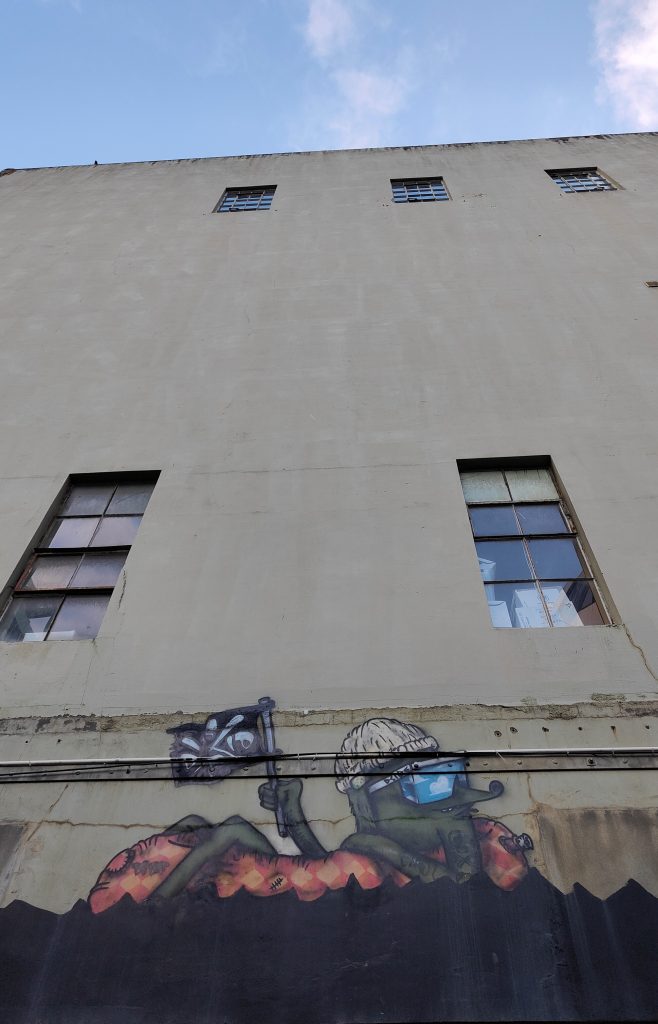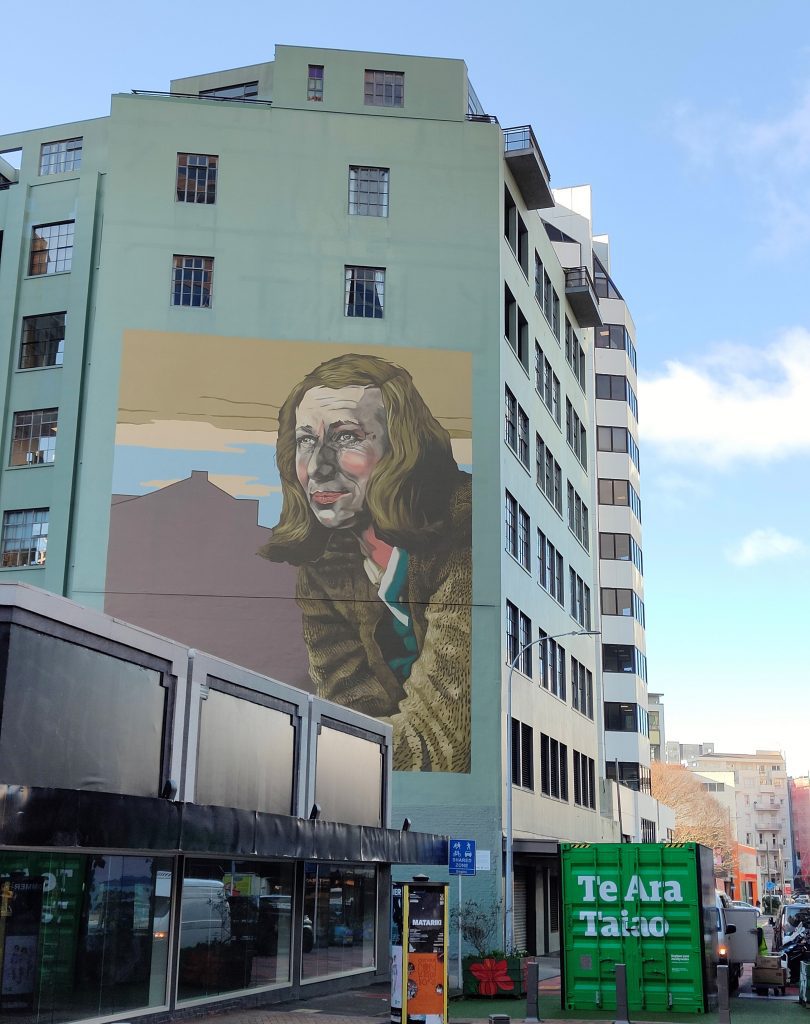 I got some family time away at the beginning of July, heading off to the capital city. It's no secret I love Wellington – from eats at Sweet Mother's Kitchen, to trips to the amazing Zealandia and the Surrealists exhibition at Te Papa, it delivered again. I also, as usual, took in as much urban art as I could, from the many playful DSide paintings to Askew's amazing Rita Angus mural and the smaller bits and pieces along the always vibrant Cuba Street…
Play Again?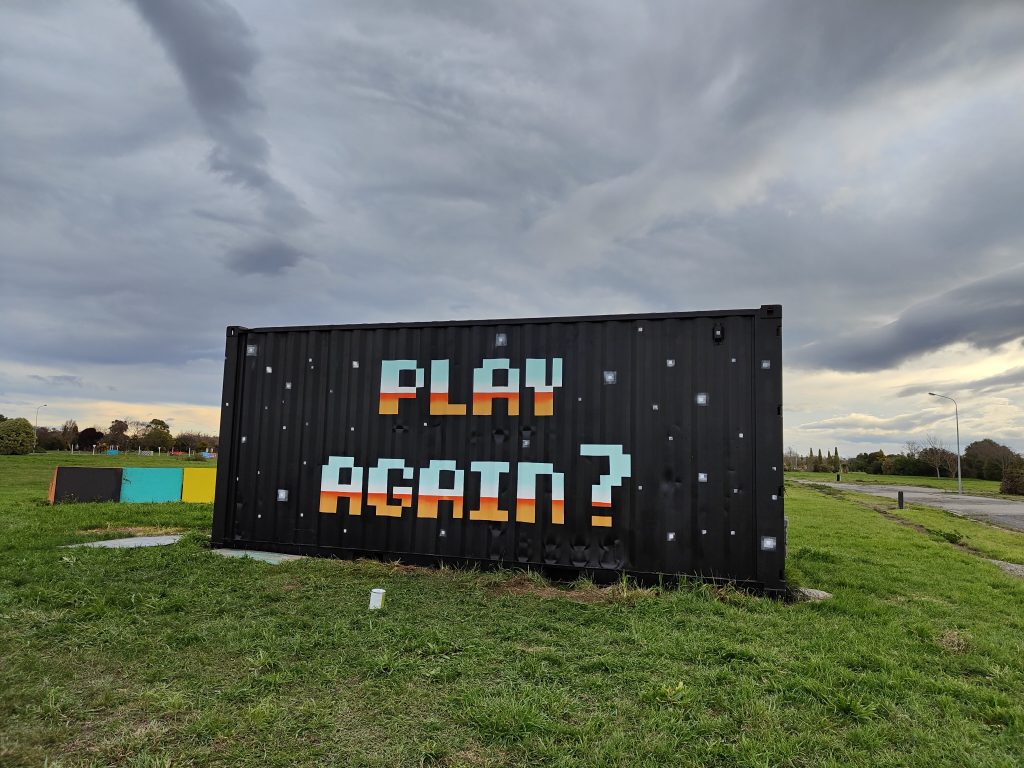 In the heart of the Burwood East X East Red Zone, this new Play Again? mural by Porta and Bols is an extension of the Power Up! project by the same artists from 2020, continuing the video game theme to represent the red zone as a space of memories, nostalgia and play. Visible from the nearby motorway, it makes for a cool visual! Supported by Life in Vacant Spaces and the Christchurch City's Council's Red Zone Transitional Projects Fund, it is hopefully just one of many creative additions to the space…
Bloom n' Grow Gal Pastes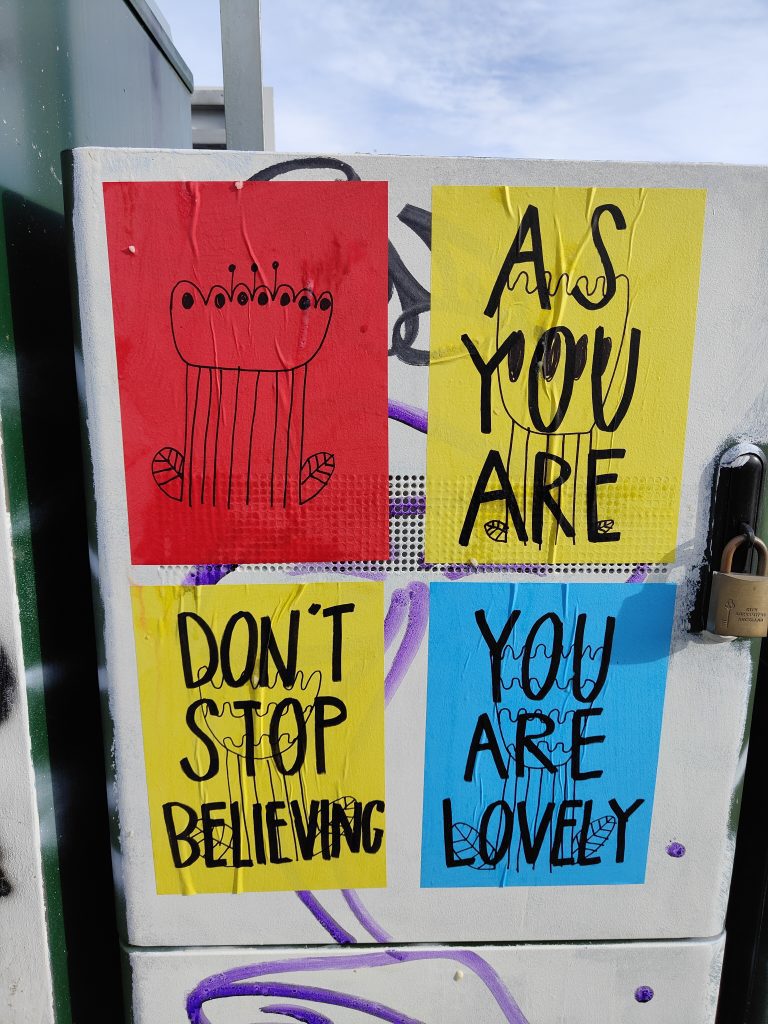 Bloom n Grow Gal has been on a roll recently, with her colourful A4 flower posters reinforcing positive vibes, albeit with some tongue in cheek. The blocky shapes and gridded layout add to the overall effect as well, like colourful street confetti! We are big fans!
Slaps and Pastes Workshops for Kidsfest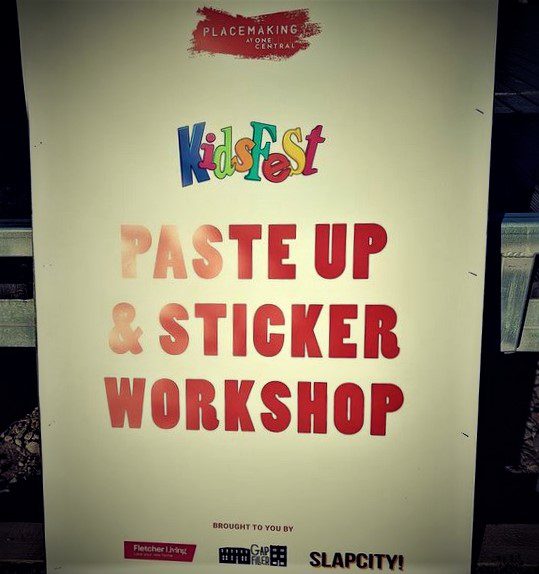 Joining forces with the amazing Teeth Like Screwdrivers, we recently hosted two Kidsfest workshops for young people to explore sticker making and paste ups – with a focus on allowing the participants to do whatever they were drawn to, it was super fun and inspiring! Thanks to GapFiller and Placemaking at One Central for the opportunity! We hope it becomes a regular thing!
Bye Bye Mayo…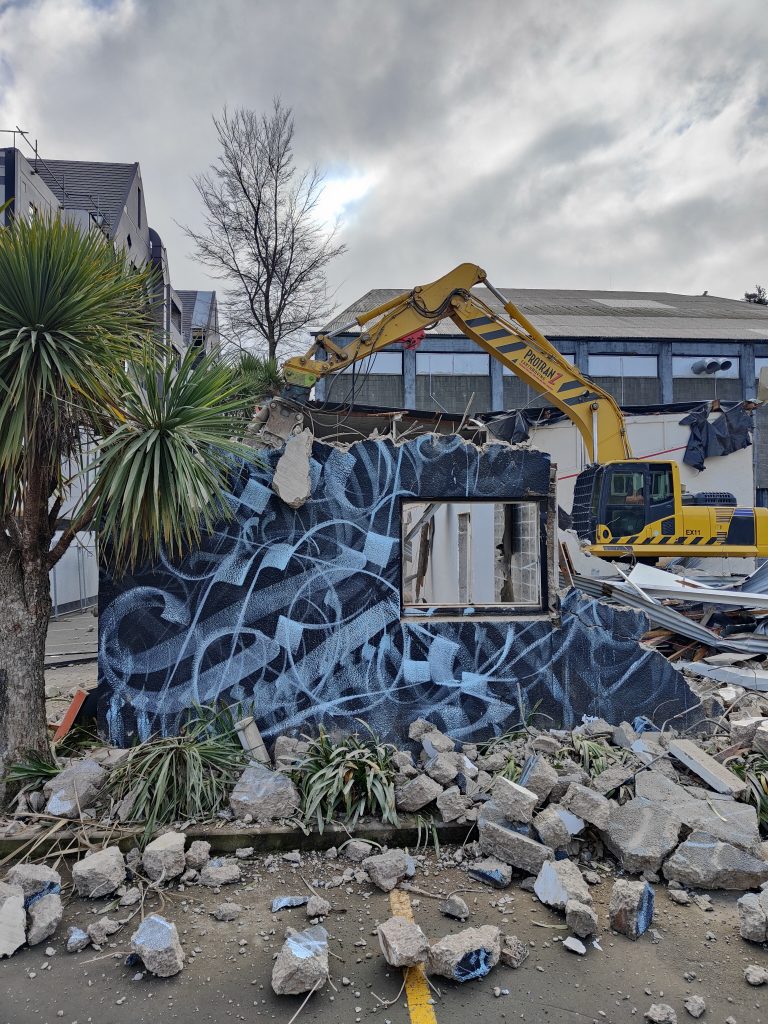 Not a highlight, but definitely notable – the demolition of the rear building of the YMCA's Papa Hou space meant the disappearance of works by Mayonaize (2017), Sean Duffell (2013) and a host of younger artists (at the time of writing, I think Ikarus' Spectrum piece is safe, and the works visible from Hereford Street remain). Of course, it is an eventuality and inevitability, but it is no less a shot in the gut to see a beloved piece literally reduced to rubble…
Check out our social media feeds on Instagram and Facebook (@watchthisspacechch) to see what else we love!