I've never really trusted August as a month. I know, it sounds silly, but its a tricky month. It is at the end of Winter and is cold and wet (more other than not), which means a constant struggle with not being able to wear t-shirts more consistently. And it's place in the calendar means you can only reflect on how much of the year has passed you by. It isn't helped by the imposter syndrome – you know, being a renamed month in the Gregorian calendar and all… I guess I'm just skeptical. Luckily, there have been some cool happenings, discoveries and teases this August to supersede this lingering distrust and warm my apparently cold heart just enough to be ready for the arrival of Spring and the goodness I'm sure we will find in the coming weeks and months… So, here's what we loved last month…
Jessie Rawcliffe's Spotlight Projection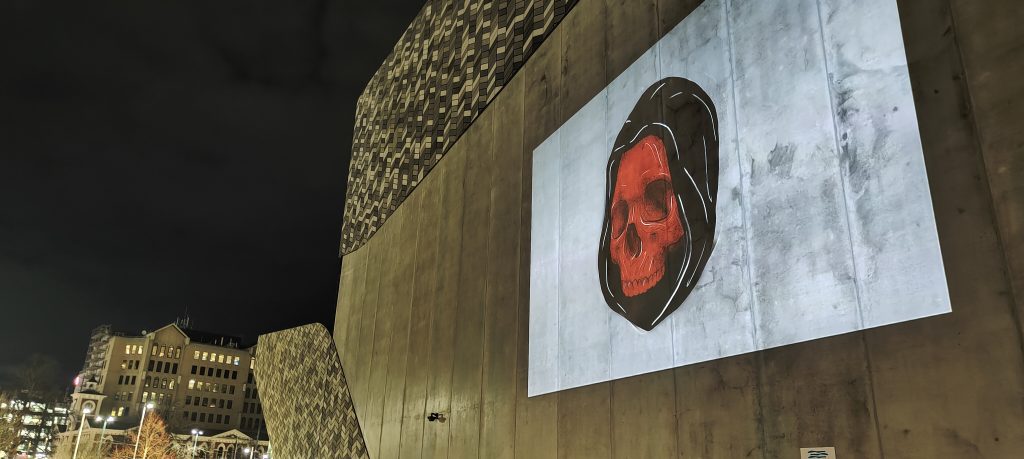 Not the last mention of the Spotlight project in this list, but Jessie Rawcliffe's haunting animated image was a perfect start to the new iteration of the projection series. The rotating image (each frame individually rendered by the artist) alternated between a strong female portrait and a hooded red skull – an evocative contrast that illuminated Rawcliffe's exquisite illustrative talent.
Ghostcat's Leave No Trace Trail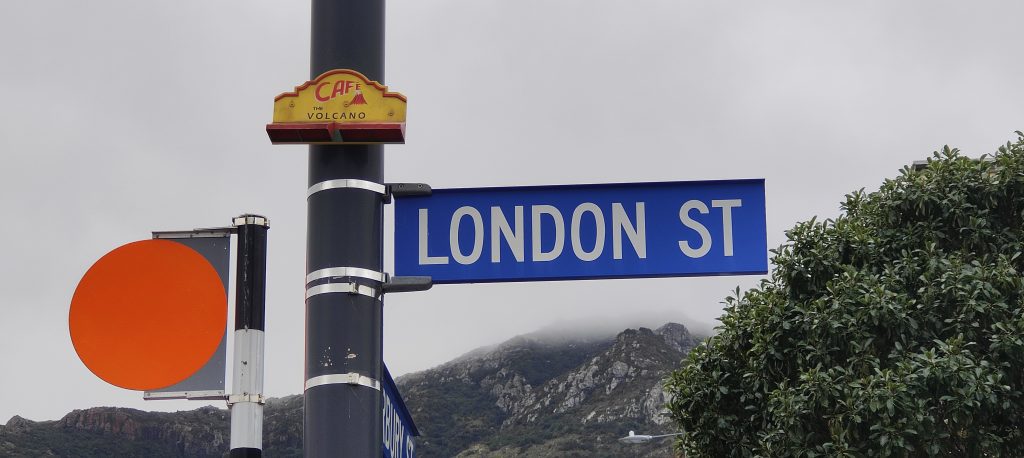 Ghostcat's Ghosts on Every Corner project will encompass a range of elements: an exhibition, a book, and a public art trail. The first installation of the latter went up in August, a tribute to a true Lyttelton icon. On the corner of London Street, the small red and yellow frontage of the famous Volcano Cafe is strapped to a lamppost, just metres from the home of now fallen building. A loving memorial, this is just the first of a series of works that will pay homage to the places and spaces that made Ōtautahi Christchurch, well, Ōtautahi Christchurch…
River Jayden's Te Tihi o Kahukura for the Spotlight Series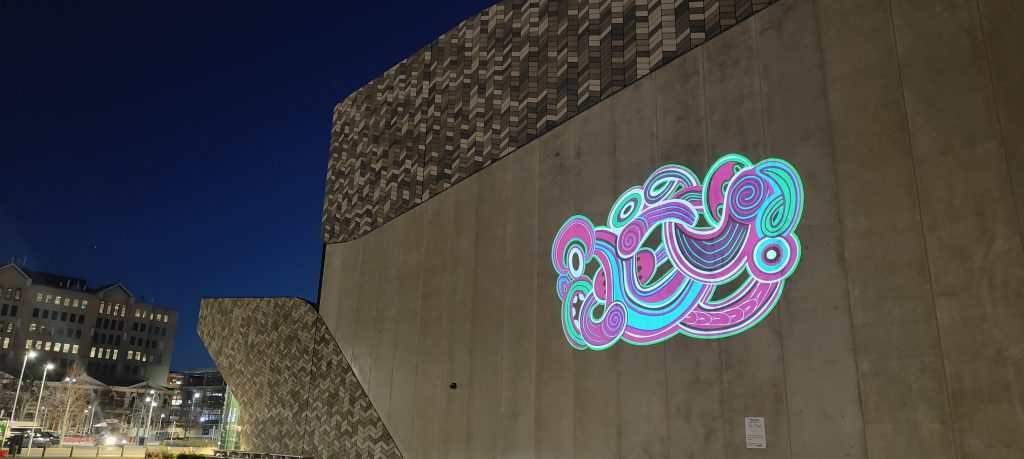 The second work from the Spotlight series to appear in August was River Jayden's stunning Te Tihi o Kahukura – a contemporary piece of toi Māori, brightly coloured and alive with subtle movement. The animation appeared like water, shimmering on the wall of Te Pae and, just like its namesake Kahukura, bringing light, colour and beauty to its surroundings.
Rock Art in the Hurunui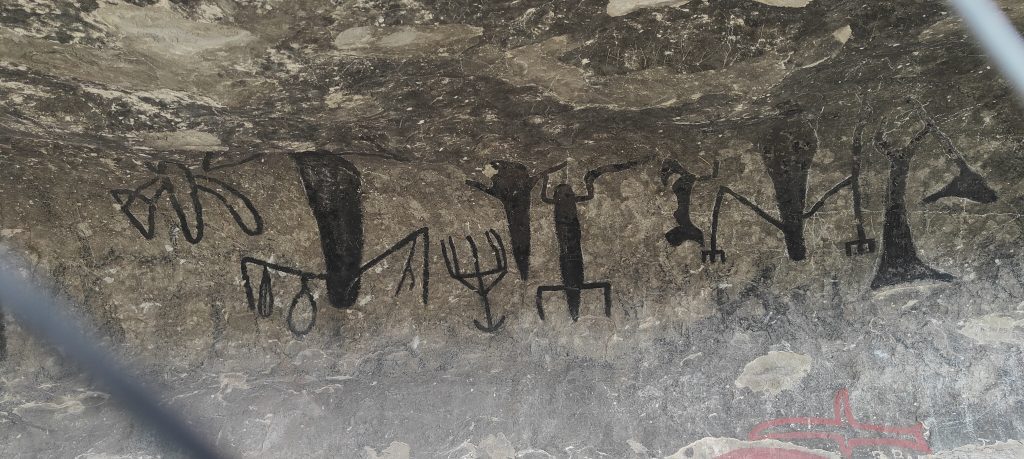 We were lucky enough to visit a site of Māori rock art in the Hurunui District in August. A fascinating collection of iconography (apparently painted over in emulsifying paint in the early twentieth-century), it shows the long lineage of decorating our physical spaces in acts of communication, of expression and of existence. Found on private land, the rock art is not readily accessible, but is an important piece of history.
TMD x CCC

Talk about an iconic collaboration – in August we found out about this project bringing together legendary New Zealand clothing brand Canterbury Clothing Company (CCC) and urban art heavyweights, Tāmaki Makaurau crew TMD. The tough Terrain range is perfect for the urban adventurer and the upcoming collab is sure to be fire! (Image from https://www.canterburynz.com.au/terrain-i454)
That's the list of our favourite things from August 2023 – what were some of your highlights? Let us know!