April has come and gone and while the year moves at a steady pace, there has been plenty to keep us entertained. Although the weather is getting a little less predictable, it is providing a late flurry of sunshine (at least after the inevitable chilly mornings), extending the window for outdoor activities like painting murals! While there have been a number of new outdoor works to explore, there have also been some very cool things going on indoors as well. Exhibitions like Ghostcat's Shadow Town at Fiksate Gallery and the Canterbury Museum's Hakē: Street Art Revealed, have provided popular experiences. As always, we have a recap of what tickled our fancy, compiled as an easy-to-follow list! So, without further ado, here is our And That Was… April 2021…
Ghost's Shadow Town @ Fiksate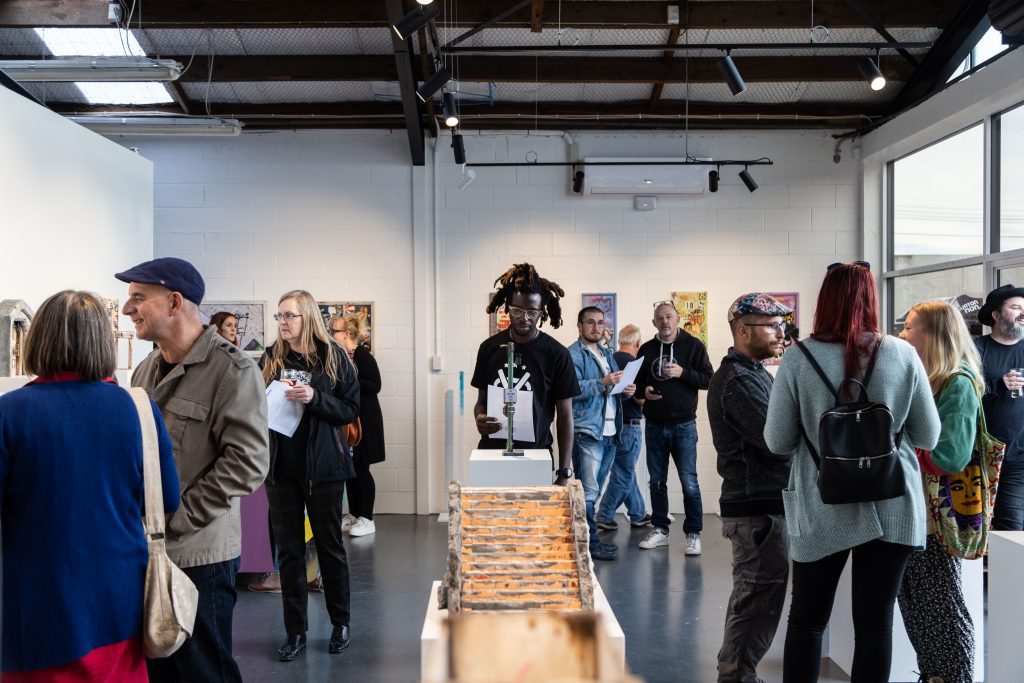 Ghostcat's Shadow Town was highly anticipated and the crowd that showed up for the opening night at Fiksate were not disappointed. The collection of miniatures drawn from Christchurch's urban environment were hot tickets, with people drawn to the beautiful intricate details and the associated nostalgia. With just a few days left at the time of writing, if you haven't made it to Shadow Town, hurry!
Benjamin Work @ The Canterbury Museum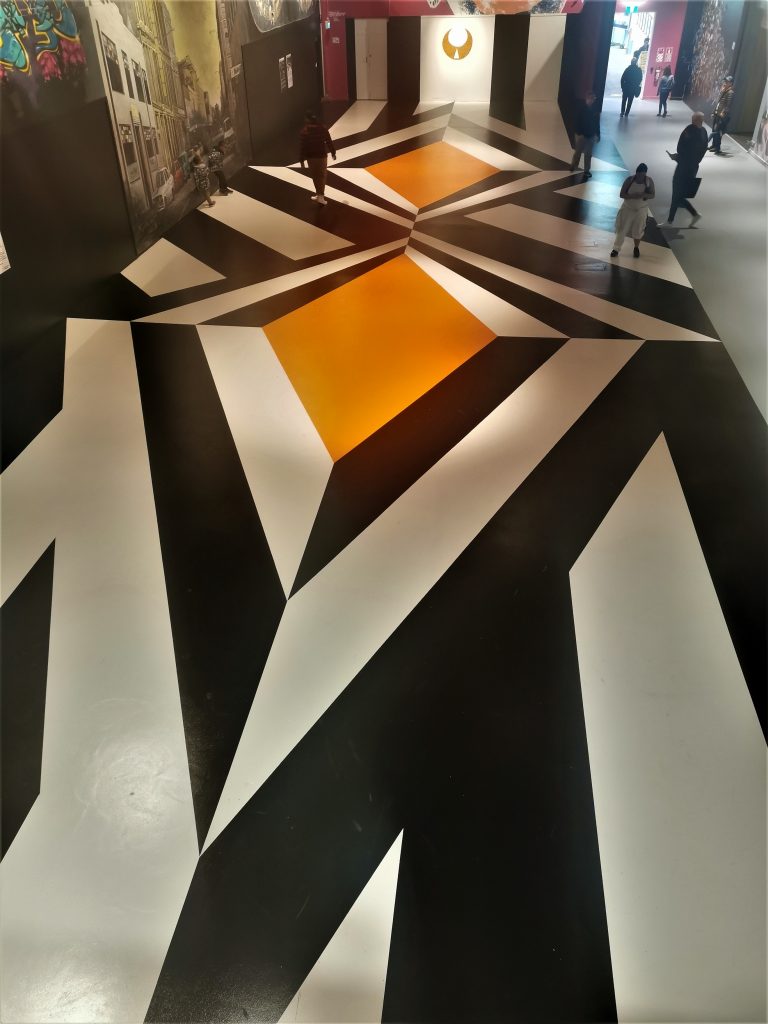 When the Canterbury Museum were presented with a window to reveal the legacy works from the massively successful Rise exhibition, they also wanted to add a new work to the main exhibition hall. Enter Auckland artist Benjamin Work, whose massive, striking floor mural Motutapu II draws from the iconography  found on the Tongan 'Akau Tau (war clubs) in the Museum's collection. The work adds a new element to the surrounding wall paintings from Rise, highlighting the diverse trajectories of urban artists over the last decade.
TMD x DTR x Ysek X Chile One in New Brighton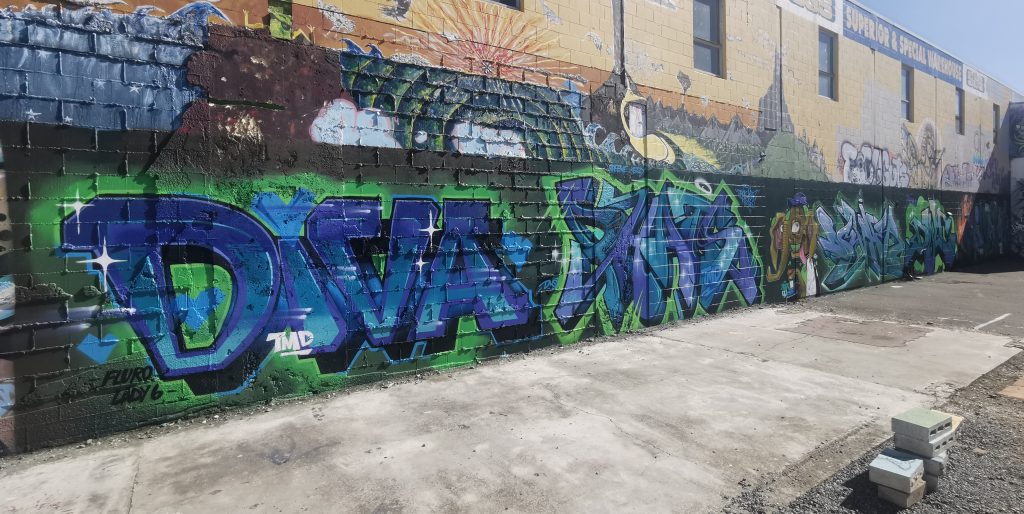 On a cold Saturday morning (the night after the Shadow Town opening), a heavyweight collection of artists got together in New Brighton for a painting jam. Local artists Dcypher and Ikarus of the DTR crew, Christchurch-based Chilean artists YSEK and Chile One, and Auckland's Phat1, Diva and Dyle of the legendary TMD crew, freshened up a popular New Brighton wall with traditional graffiti pieces and characters, creating a legacy of the meeting of some of New Zealand's biggest talent.
Charles Williams and Benjamin Work @ Etu Pasifika Health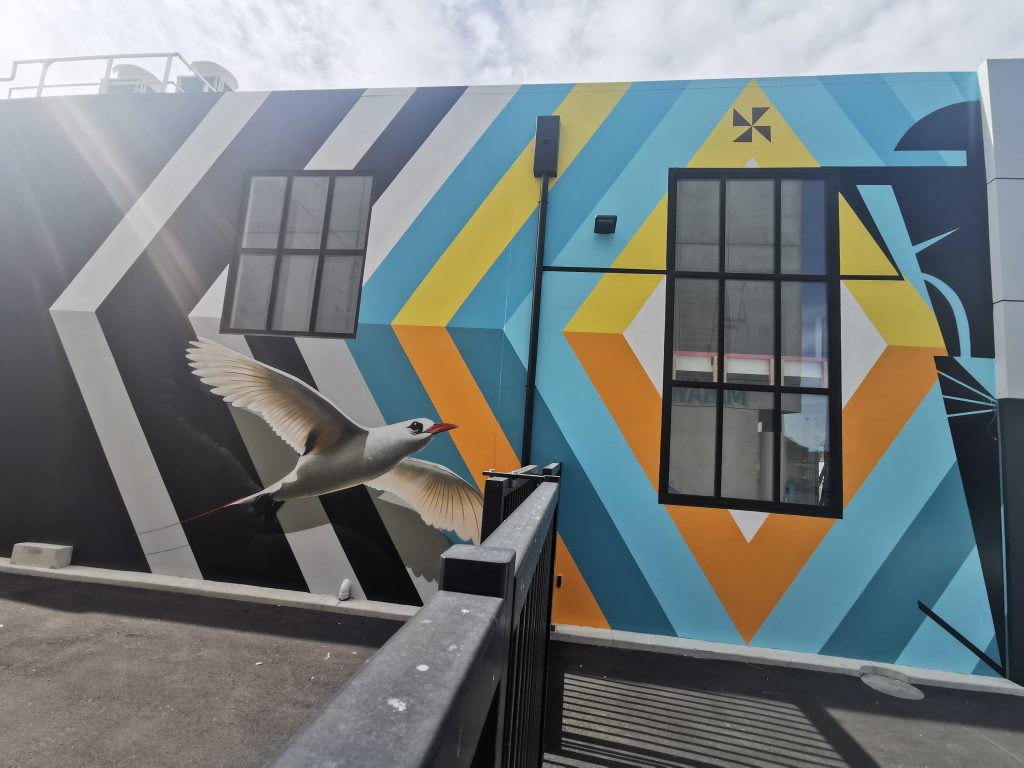 In the wake of the launch of the TMD: An Aotearoa Graffiti Story at The Dowse in Lower Hutt, crew members Benjamin Work and Charles Williams arrived in Christchurch to paint a mural on the new Etu Pasifika Health Centre. The work combines the signature styles of the two artists with a design conceived by fellow TMD member Janine Williams. The background is coloured in a bright blue, black, yellow and white pattern, with Work's Tongan warrior chief figure on the left couched within the architectural framework, while Williams' depiction of a Red-tailed Tropicbird soars upwards from the bottom right. The harmonious combination of styles creating an impressive new work for Christchurch.
TMD: An Aotearoa Graffiti Story @ The Dowse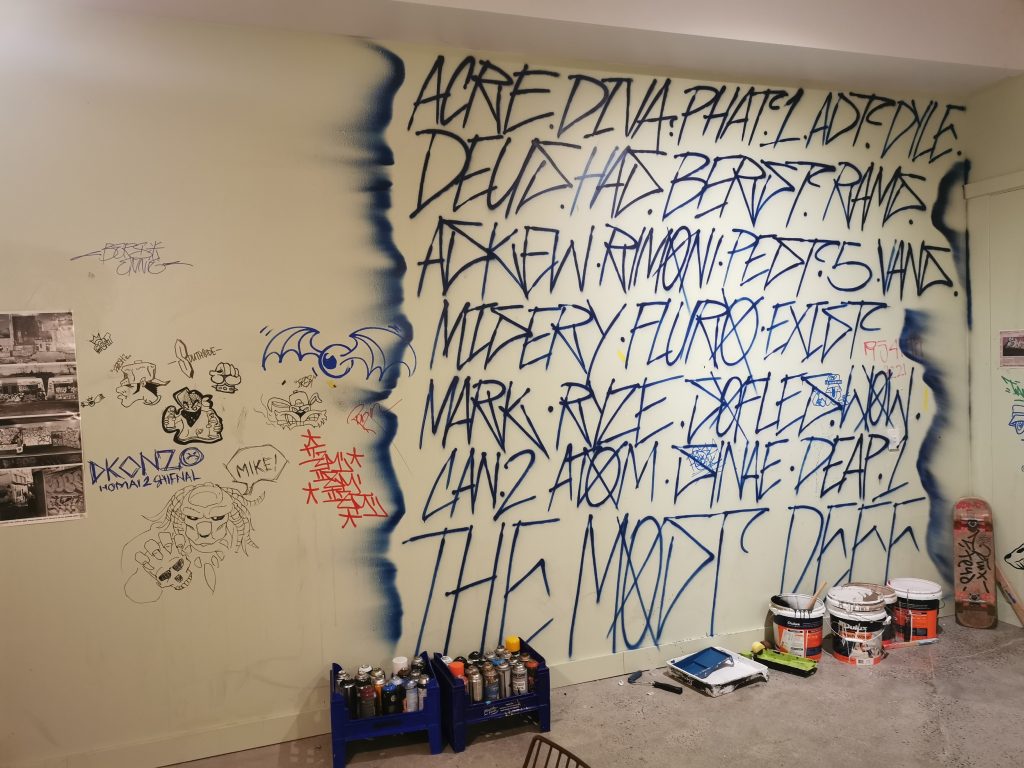 It may not have been in Christchurch, but I couldn't leave out my trip to Wellington for the opening of the TMD: An Aotearoa Graffiti Story at Lower Hutt's The Dowse Museum. Combining history and installations that spoke to the culture and roots of New Zealand's most iconic graffiti crew with a group show of crew members' contemporary practice, the exhibition struck all the right chords. The additional benefits of seeing the crew members painting murals around Lower Hutt and then as part of a panel discussion topped off the weekend. I highly recommend – go see it!
And That Was… April 2021 – what would you add to the list? Comment below to let us know!