Ghostcat's first ever solo show Shadow Town opens at Fiksate's Sydenham gallery space on Friday, April 9th. While we figured March would have been a busy month for him, we thought it was worth checking in to see what kept him going throughout this hectic period as he prepared for the exhibition. Ghostcat's exquisite scratch-built miniatures are intertwined with our surrounding spaces, inspired by our personal and communal experiences, so sharing a list of what he has doing seemed a fitting exercise. Knowing Ghostcat's love for the quirky and grimy things of life, we were also aware it would likely be an eclectic list, surely infused with his love of schlock horror movies, quirky discoveries and of course, as a man after my own heart, pizza… We weren't disappointed. So, here are the five things that helped Ghostcat along the road to Shadow Town and made his March more colourful…

Alligator the Movie: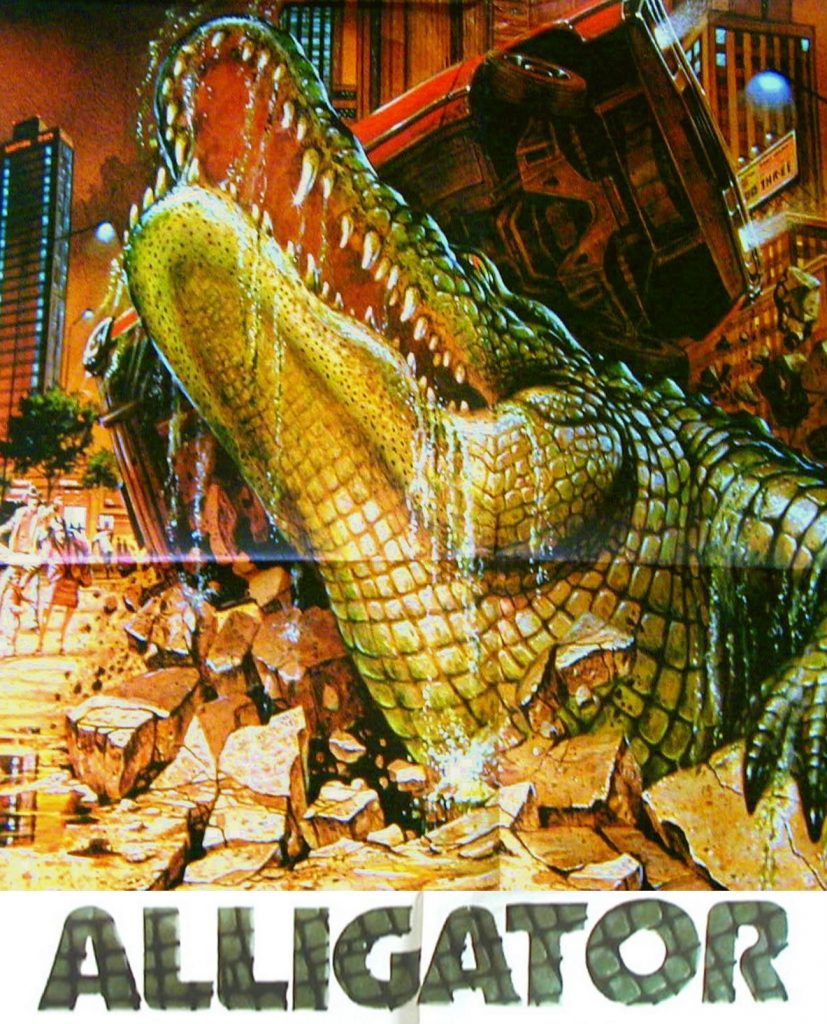 I love eighties horror movies and this month I saw Alligator for the first time, its about a baby alligator that gets thrown down the sewer and feeds on dead dogs and rats that have been biffed down there by a lab. It grows about 60 feet long and fucks everyone up in town, it was incredible! I love how everything is handmade in that era of movies, from the posters to the effects…
Alligator the Pizza: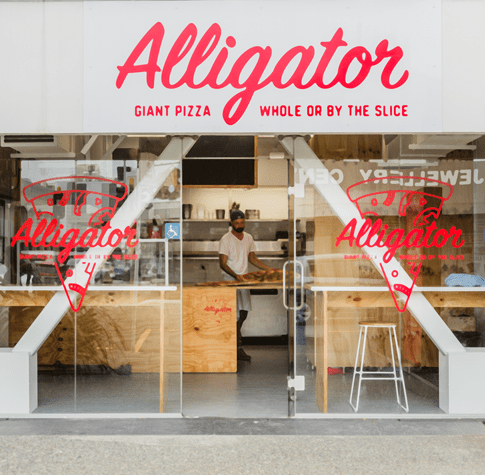 This is pure coincidence, but I also had Alligator Pizza for the first time from Riccarton this month. Pizza is life for me, I love it. Sal's is normally my go to, but Alligator's pizza's are massive, like truly they are ginormous man! I had a whole cheese pie, it was the biggest thing I've ever seen!
Radiohead – How to Disappear Completely:
I started listening to Radiohead's Kid A again this month and I had forgotten how beautiful the track How to Disappear Completely was… It is Thom Yorke's favourite, I think. It reminded me of how we all feel at some point in our lives. Shit, that sounded really depressing, haha. But music takes you places though, eh? It evokes all sorts of wondrous things. Its an incredible song.
Edward Gorey – The Gashly Crumb Tinnies: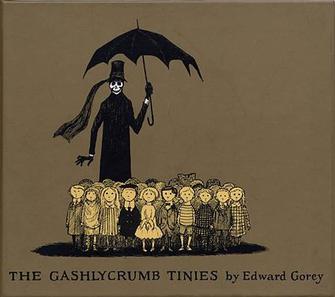 I had a conversation with Bongo the other day and he showed me some art from someone that jogged my memory of an artist I love so much, Edward Gorey. I have been meaning to get his book The Gashlycrumb Tinies. Its such a sinister and macabre illustrated book showing the running alphabet alongside the strange deaths of children, like, "E is for Ernest who choked on a peach." Its delightfully twisted. Check it out, it is a stellar coffee table book. I love the scratchy heavy dark use of colour and the depiction of death is wonderful. Death should always wear a top hat and carry an umbrella. It doesn't take itself too seriously but by nature it is pretty twisted. It's fascinating, I recommend checking it out.
Preparing for Shadow Town: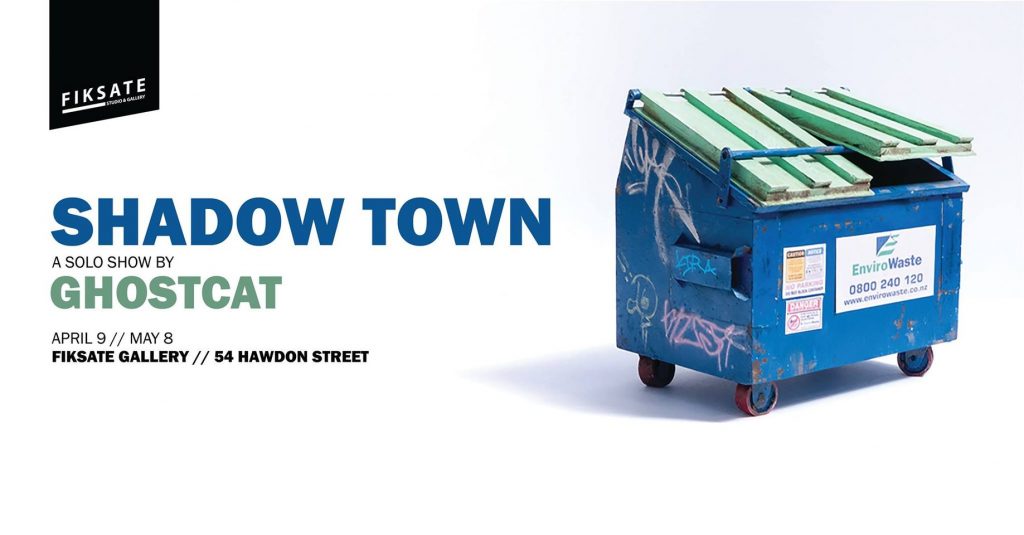 Collectively working and collaborating with Bols, Teeth Like Screwdrivers, Ikarus, Vez, Tepid, Dr Suits, Bongo, Rubble City and Dcypher has been such an all encompassing experience, from seeing a vast range of styles of art to all having the same goal, which is to be part of anything that represents who you are as an artist. It's been amazing and I am truly honoured to have had so many interesting and talented people get on board with what I've been doing. I'm really excited about this show, it can't come soon enough!
Shadow Town opens 5pm, Friday April 9th at Fiksate, 54 Hawdon Street, Sydenham
Follow Ghostcat on Instagram