Jessie Rawcliffe seems like the perfect fit for this month's And That Was…, having just completed a stunning piece on one side of the Berlin Wall installation at the start of the month. Of course, typically laid back, Jessie is also not the type to wax lyrical about her own work, so don't expect any mention of her own work (although you can check it out here). Instead, her February recap is filled with her favourite things, from British electro post punk albums, to photographic exhibitions, and as she promised me, the 'goodest boy' she could muster. So here is Jessie Rawcliffe's February 2021 recap…  
Shit. Reuben asked me to do this at the beginning of February – now that the month is over I can't seem to remember a single thing that I did, but I know it flew past in a blur of hectic energy.
I'm terrible at picking my favourite anything (afraid of commitment much?), but here we go…
Album pick – Sleaford Mods – Spare Ribs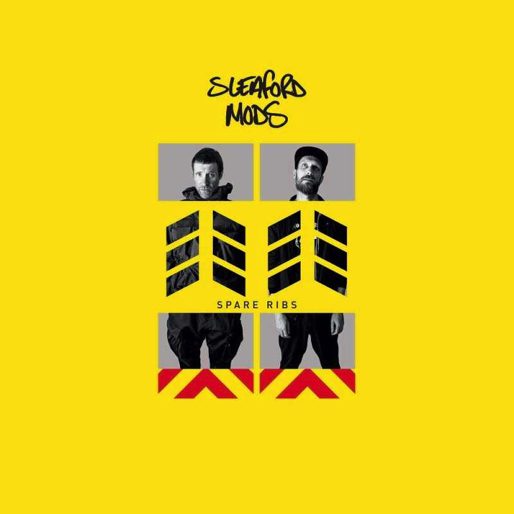 Categorised as 'electro post punk', I found these guys through Idles and Fontaines D.C. on YouTube. They're a two piece featuring sparse beats, vocalist Jason Williamson talk-raps about middle class struggles and British culture with an abrasive English accent that I can't get enough of.
Mork n Mindy is an absolute banger.
Opening / Monthly social gathering highlight – Fiksate's new digs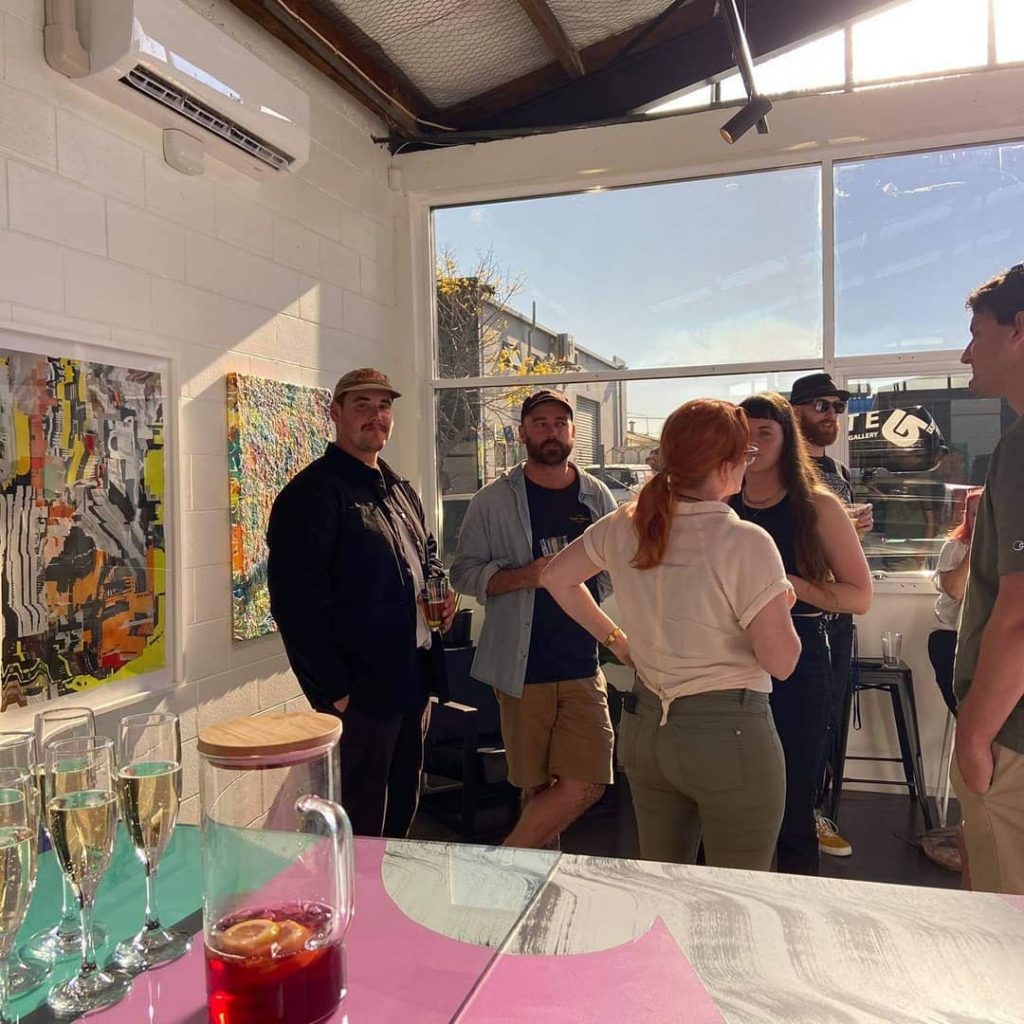 It has to be Fiksate opening their new spot in Sydenham. Hawdon Street is in a great part of town, I'm about it.
Best good boy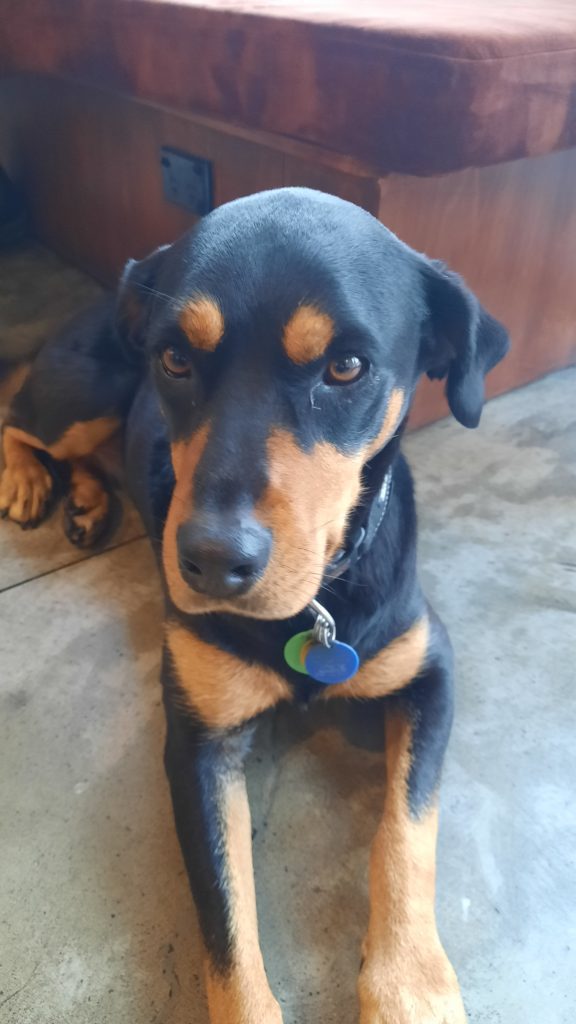 This is Honey. We met at the beginning of the month, none surpassed. 11/10. Would pat again.
Artist crush – Smolik 
This guy's been on fire this last month. His collage-style paintings have a cut and paste effect, mixing broad loose brush strokes with smaller detailed imagery that he always manages to balance. Objects are superimposed and float in space, you can read each thing or just enjoy the overall effect.
Also, dude has a cute dog, which is ultimately the content we all want.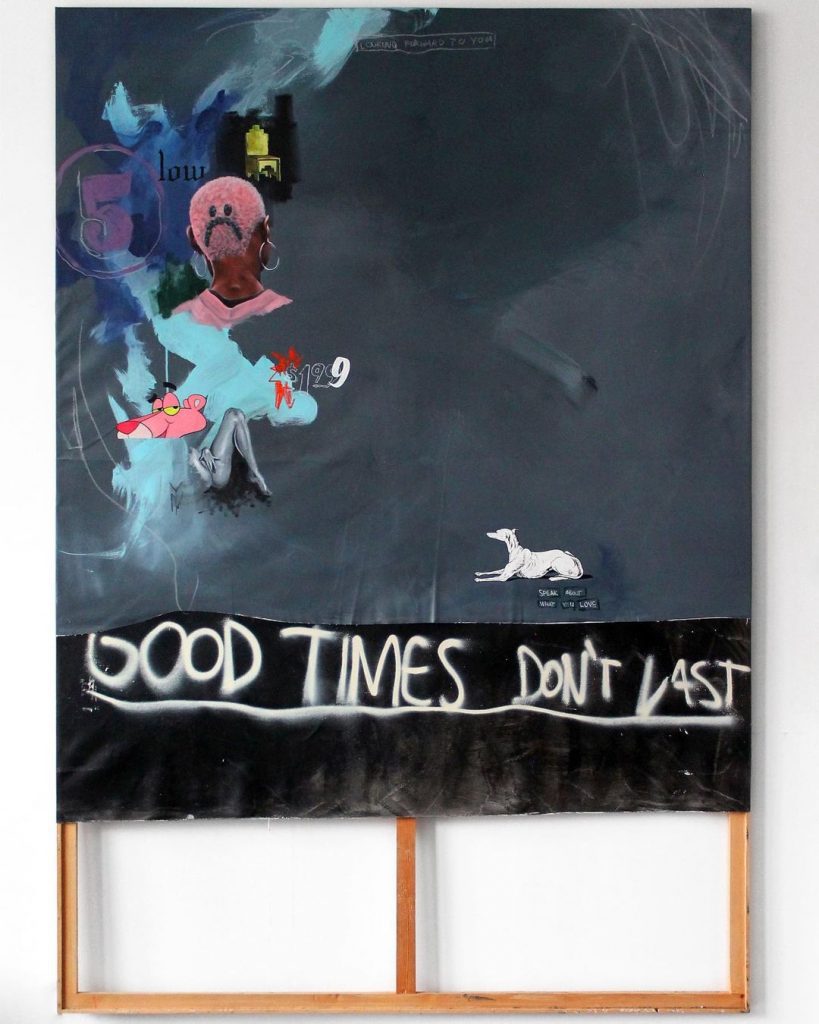 Favourite exhibition – Larence Shustak: air gun? at Te Puna o Waiwhetu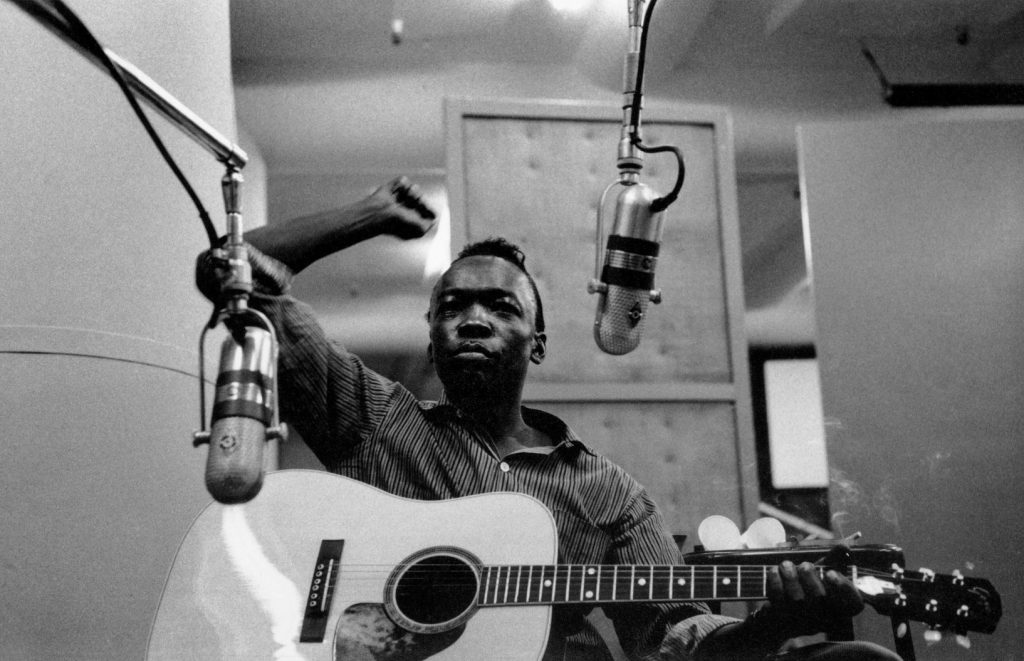 The only thing I remember going to is the Larence Shustak: air gun? photography exhibition at CAG. It's worth seeing.
He has a really interesting career going from New York where he took some of the most universally recognisable images of jazz legends, to Christchurch, where he photographed punks, and working with Flying Nun.
While we were there a gallery tour was on; the person taking it pointed out their all time favourite Shustak photograph, which is part landscape part portrait and probably the most quintessential 'kiwi' image on show; and I thought "fuck, really? That one!?"
Follow Jessie on Instagram
What were your February highlights? Let us know in the comments…