They say good things take time, and this edition of And That Was… is cutting it fine! It has been a busy few weeks with lots happening and as such it seemed like the months have melded into one. But when looking back over images from the month of May, it was quickly apparent that those four weeks had their own flavour, a flood of memories came rushing back…
For this recap, we run back some our favourite paste ups, wall paintings, slaps, shows and even a doorway! We have largely stuck to urban art this month, temporarily returning to our formative roots, but that doesn't mean we have forgotten the fact that all of these things are also entangled with our broader experiences of Otautahi's central city, and in particular the food, the bars, the music, the people and all the vibrant things on offer. All of these things make up our urban culture and it is vital we celebrate and support these events, occurrences and interventions to keep our city lively!
So, after much delay, here is your And That Was… for May 2021…
Gary Silipa's UFO Slaps…
I have been a fan of Gary Silipa's work and simplified iconography for years, especially his skulls and spaceships, which I found all over Wellington's streets on a trip to the capital in April. The orbiting red UFO's then appeared here in Christchurch in May, a legacy of the artist's brief trip here. The ubiquitous presence in spaces high and low suggest the idea of exploration and observation, our strange contemporary customs intriguing to these small visitors…
Mark Catley's Ascending Freak Angel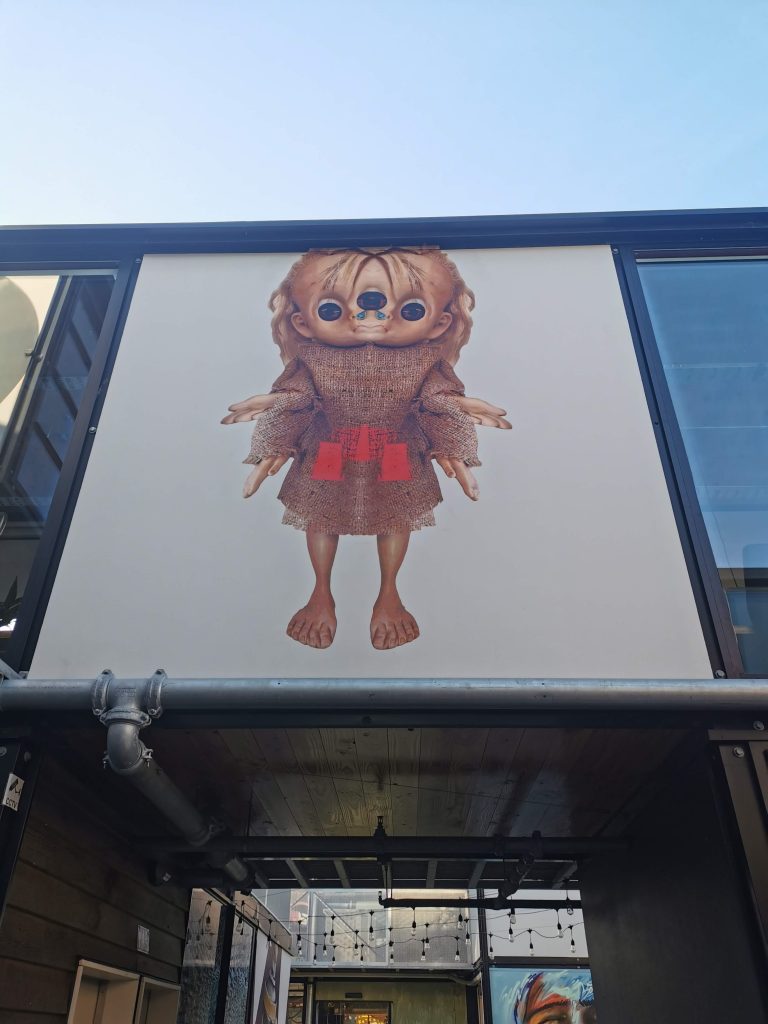 Mark Catley added a couple of fresh paste ups to the Boxed Quarter's ever-expanding collection of urban art. Taking his poor sack girl toy (pasted on Manchester Street) and twisting the image into a strange new appearance, the girl becomes a three-eyed 'freak angel' as the artist described, her outstretched hand now seemingly elevating her into the sky. Lit by a coincidental spot light, the seemingly celestial being is a trippy sight!
Jessie Rawcliffe's Marriage of Figaro Mural
Jessie Rawcliffe's mural for the NZ Opera's production of The Marriage of Figaro (which will be staged at the Isaac Theatre Royal here in Christchurch as part of a national run) was completed in May, with the artist's stunning dry brush style giving the piece a stunning beauty against the smartly used graffiti-ed wall on which it was painted.
More: The Show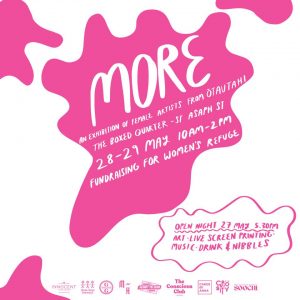 Back to the Boxed Quarter for More: The Show, an exhibition and event featuring talented Otautahi wahine artists. With a slew of our favourites and some new talent to explore (such as Sofiya Romanenko, who recently produced a beautiful photo essay for us), the show was a convergence of amazing talent and featuring a range of activity – unfortunately we forgot to take quality pictures! It was a one-weekend show so you had to be in quick!
Our favourite doorway…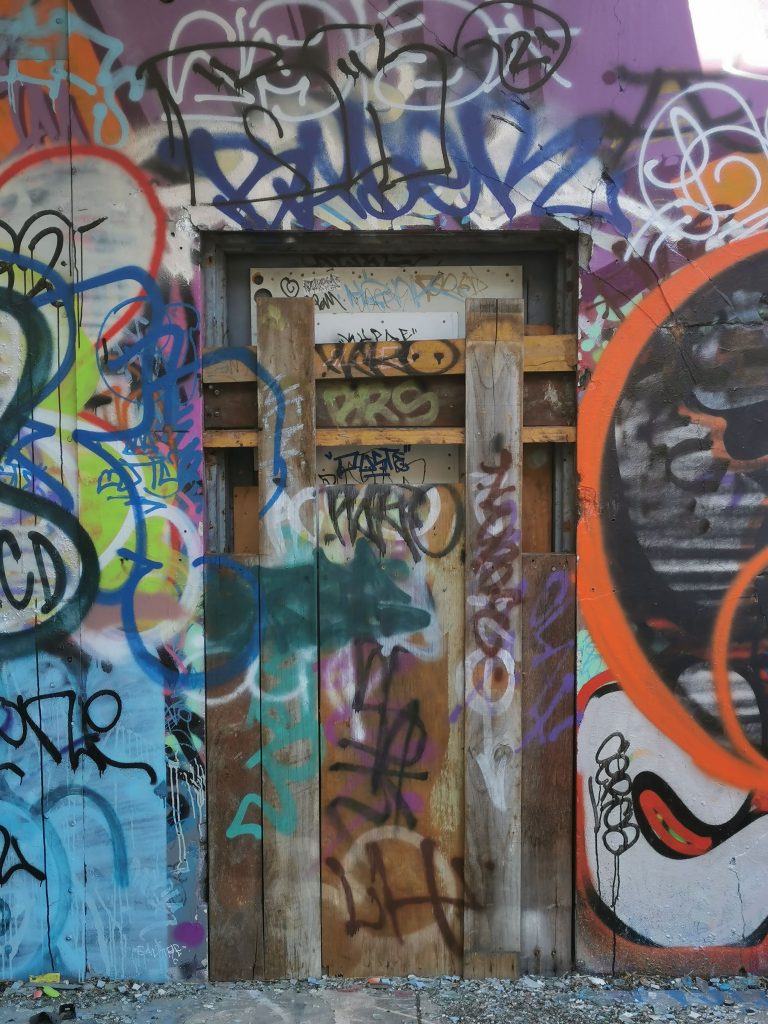 Last, but definitely not least, we just had to include this doorway. OK, so it technically isn't something that 'happened' in May, but we took this photo then, so it counts! Just look at it, it is a thing of beauty and couldn't be left out!
Let us know what would make you list in the comments and if you know someone who would be a great guest writer for And That Was… – drop you suggestions there too!