This month we asked designer and DJ Beccie B (Becca Barclay), the force behind Imposter posters, to let us know what she got up to in July. Knowing Becca, the cold clime was never going to be a hindrance, especially not with the array of activities gracing the post-lock down calendar. If anyone knows what's up, its Beccie B, so here is her And That Was… July 2020:

We're in August… WHAT?!
July was kind to us all! For a wintry month usually filled with rain, bed and Netflix, the post-lock down positivity and happening of events was all around us. It was so awesome to see so many people making the most of artistic opportunities and things happening around the city. What have been my highlights? Heaps! Let me tell you some more… July started with two huge events that meant so much to me…
Haz Called a Tribe at Outsiders

The first was Haz Called a Tribe, the group exhibition organised by Harry King (aka A Tribe Called Haz, aka my best pal). Held at Outsiders skate shop, the show featured 15 young Christchurch-based urban artists.
Like any A Tribe Called Haz exhibition the energy was electric with a massive amount of people (of all ages) showing up to support and respect the art from our local community. I was so honoured to be involved, to help curate and to have my artwork included among this line-up of artists. Some of my personal favourites were from local legends R.Weaver, Meep, PK and Bren. Bren's piece, affectionately named Mark, featured a dog and had me in awe as it was so different from his usual output. PK, R.Weaver and Kophie (Meep) all delivered too, with pieces in their more classic styles.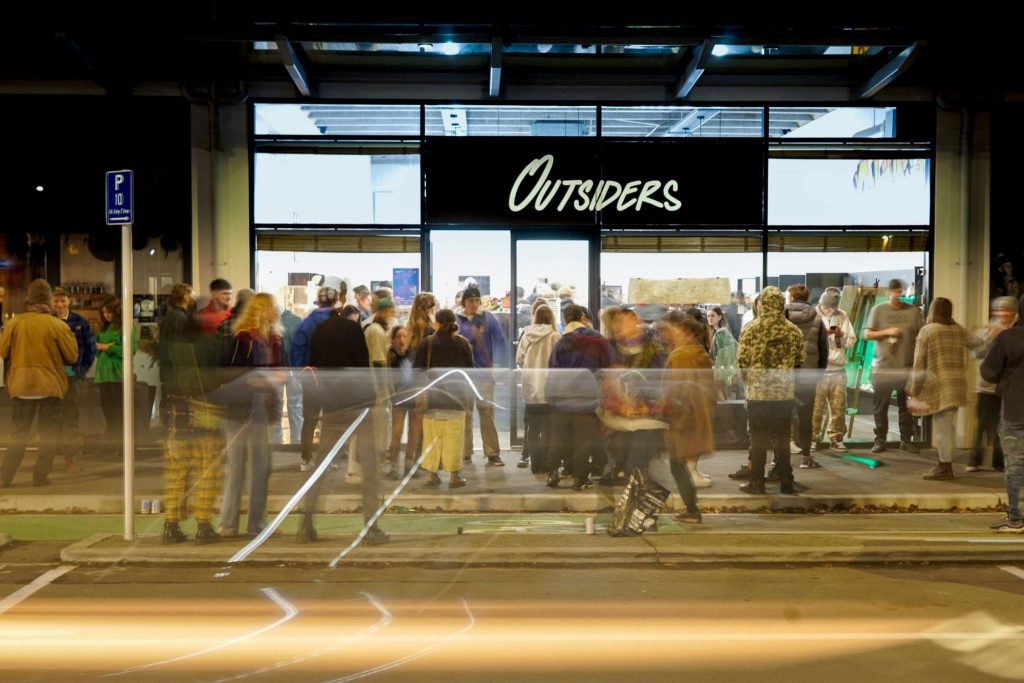 Sugar & Spice at Flux

All good exhibitions have an after-party, right? Some of you may know that for the last couple of years, under the alias Imposter, I have been creating marketing and posters for many different promoters in the Christchurch electronic music scene. A long-term goal of mine has been to hold a gig and here it was, my first-ever! Sugar and Spice was compiled of a full female line-up of local wahine DJs from all different genres. Myself, Rosa and Tinny played alongside headliners, Texture, Fyretits (Dream.r & MC Jenna Lynn) and Mr. Meaty Boy.
This event showed Flux its biggest night yet and the energy was unreal! Watch this space for Sugar & Spice Summer…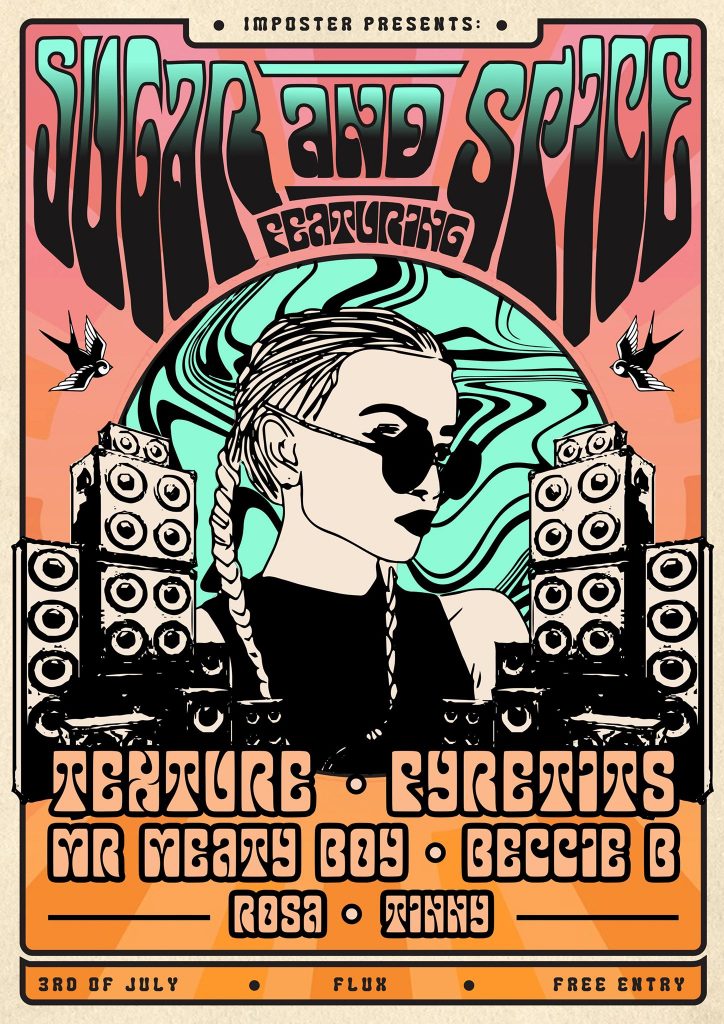 CHCH is LIT Festival

A local event that is always highlighted in my calendar is the Botanic D'lights (Yes, it is a part of Kidsfest. Yes, I am a child at heart). But due to this year's COVID interruption, Botanic was postponed and CHCH is LIT made for a very honorable replacement. A total of 20 lighting installations were scattered throughout the CBD and New Brighton, including Tim Budgen's Reflections, which was my highlight. A galactic-inspired piece along Oxford Terrace reflecting into the Avon River, it made for a real 'wow' moment.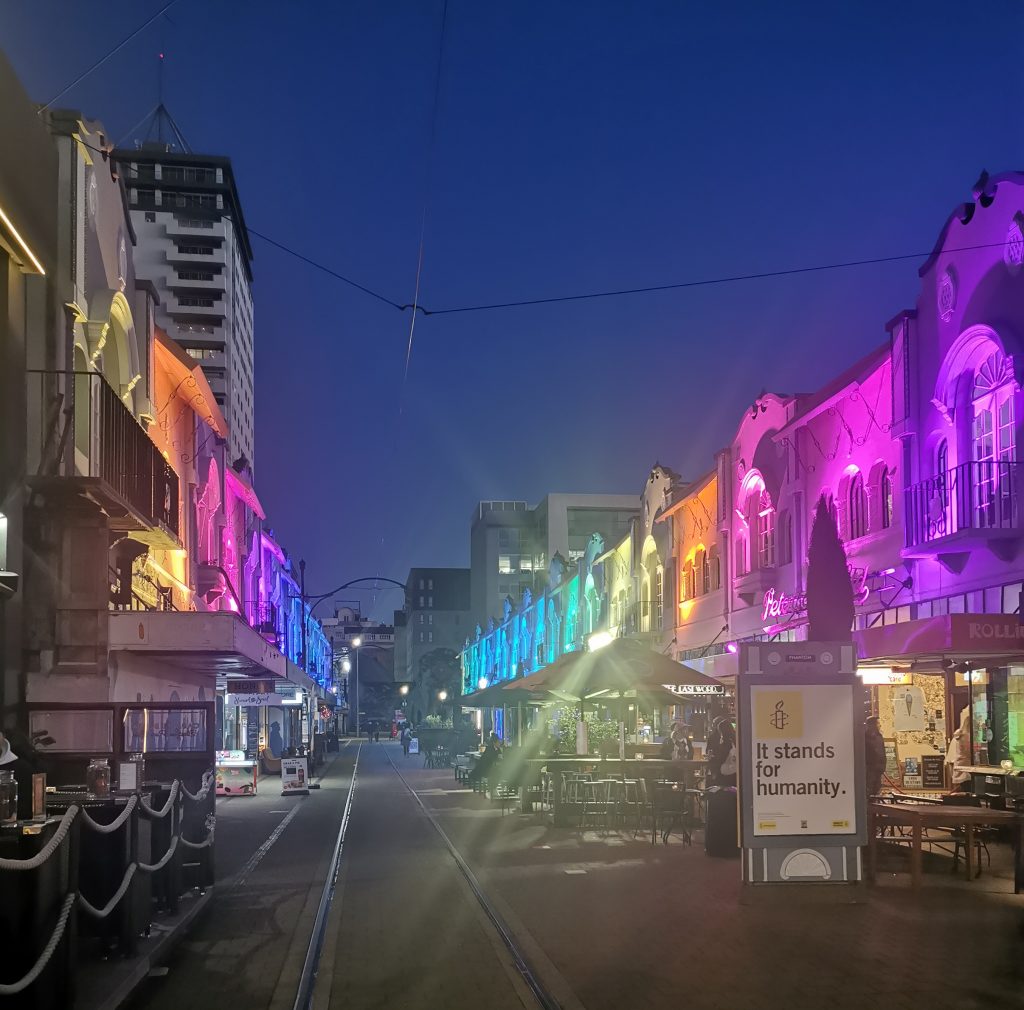 Art Social: Art for Equality at XCHC

My dear friend Shannon Kelly hosted yet another incredible Art Social at XCHC. In light of the Black Lives Matter movement, this Art Social was a little different and hosted a group exhibition made up of 12 local artists with 50-100% of profits going toward artist's chosen racial equality causes.
With each artist taking inspiration from black culture, this exhibition was such a beautiful collection of inspired works. A personal favourite was the trio of miniature 'Jen Heads' by Jenna Lynn Ingram.
And with opening night featuring Roscela from the 03 Pineapple Club, and the usual art supplies scattered throughout the XCHC, it made for such a good night filled with incredible art, delicious cocktails, and a real sense of togetherness.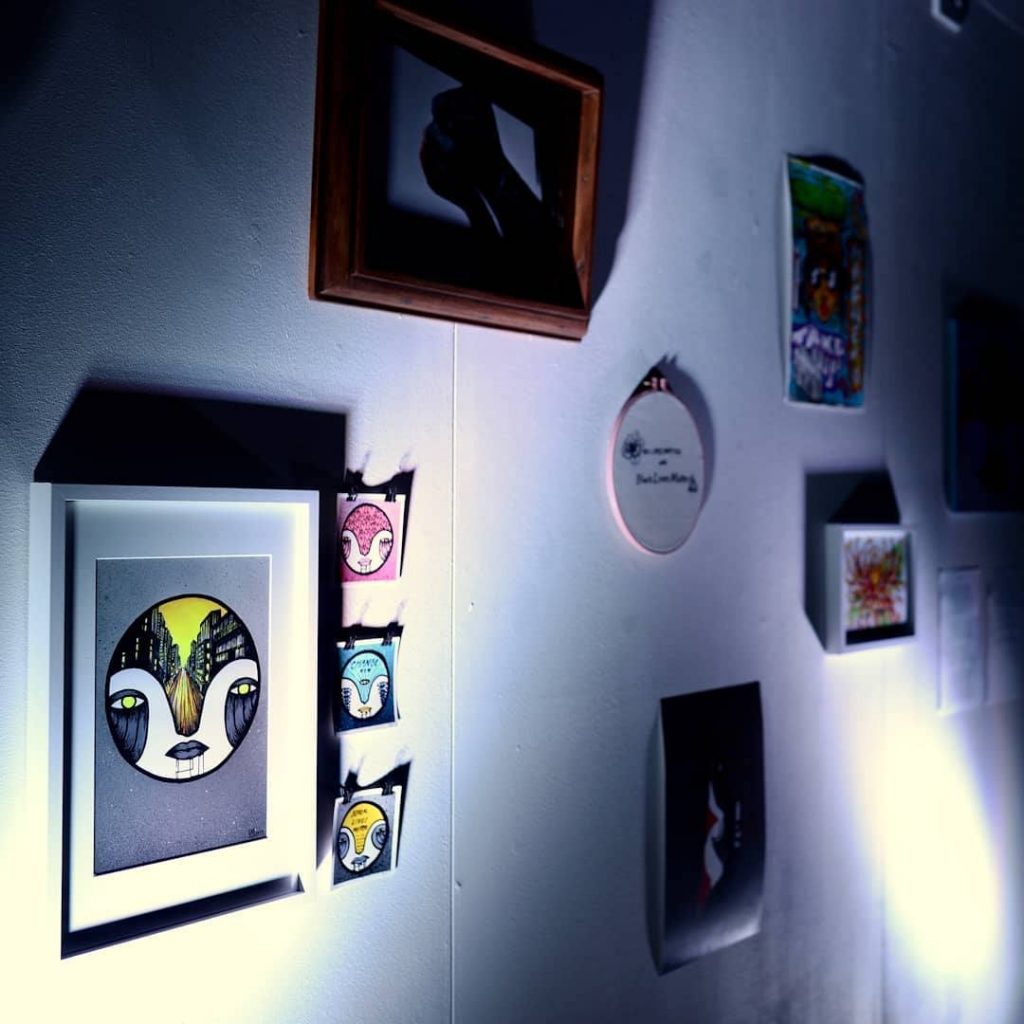 Winter Night Market at Te Puna o Waiwhetu

I must admit, I don't go to the Christchurch Art Gallery as much as I should. And every time I do, I remember what an incredible asset it is to our artistic community.
The Winter Night Market was no exception! If you didn't go, you truly missed out. Everyone was there. The place was packed, and the energy was incredible. The highlight for me was the exhibition Louise Henderson: From Life, which included her late career masterpiece, The Twelve Months (this exhibition is running through to October and if you find yourself bored in the CBD – please go!). That is not to mention the origami, the jewellery, the crate digging and all the familiar faces! What an evening!