Last month I ruminated that March was a strange month, of course, April was no less so, almost its entirety experienced in lockdown here in Aotearoa (only moving to 'Level 3' with two days to spare). The rest of the world was in a similar position, and with limited space within which to spread our arms, it felt like we started to notice things differently. Our immediate environment became unavoidable (those dirty windows, peeling paint or leaking tap), and the digital realm an escape where physical flee was impossible. As a result, this month's list is compiled of those things I encountered in the suburban streets directly within my 'bubble', and those I enjoyed online. Surprisingly, in a month where the world essentially stopped and hunkered down, who would have thought a list of cool things would be so easy to compile!
Dr Suits gets slap happy…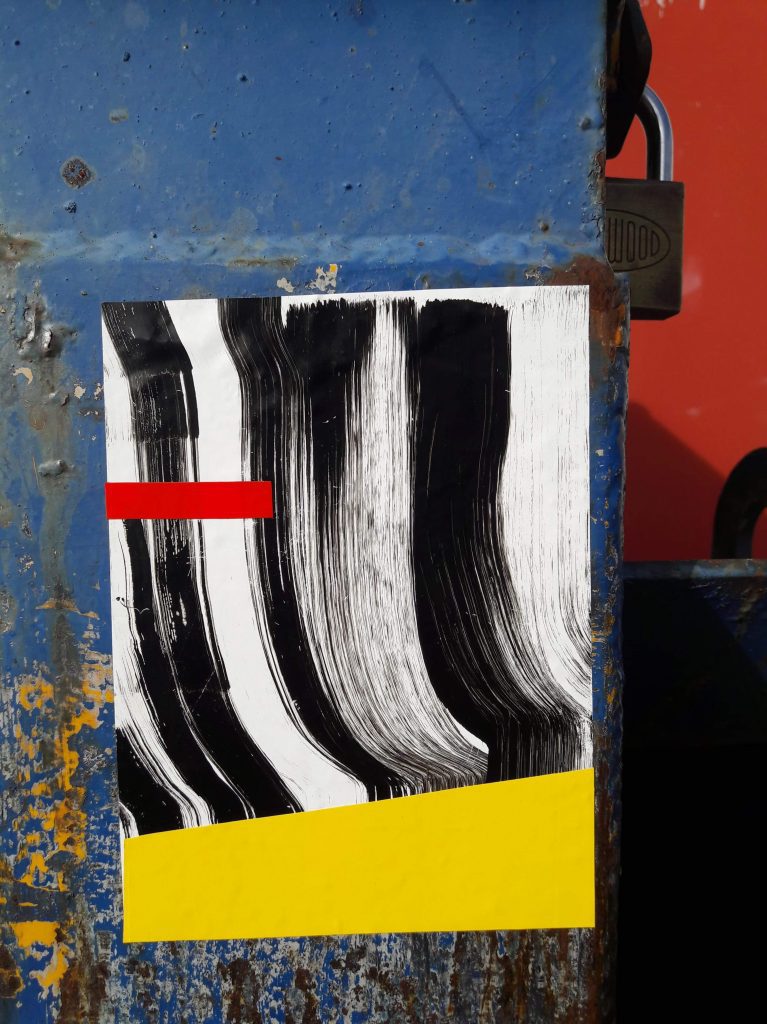 The most ubiquitous presence of my suburban bubble has been the subtly diverse array of stickers and paste ups created during the lockdown by Dr Suits. Both tiny and oversized material variations on his abstract studio works on board and glass and his mural works, they are unmistakable, yet distinctive enough to make you stop and look closer. While they have a slick look from distance, their handmade qualities, pulled ink and vinyl cut-outs compiled together to form geometric and gestural collages, make them incredibly interesting to investigate.
Jen_Heads asks what time it is…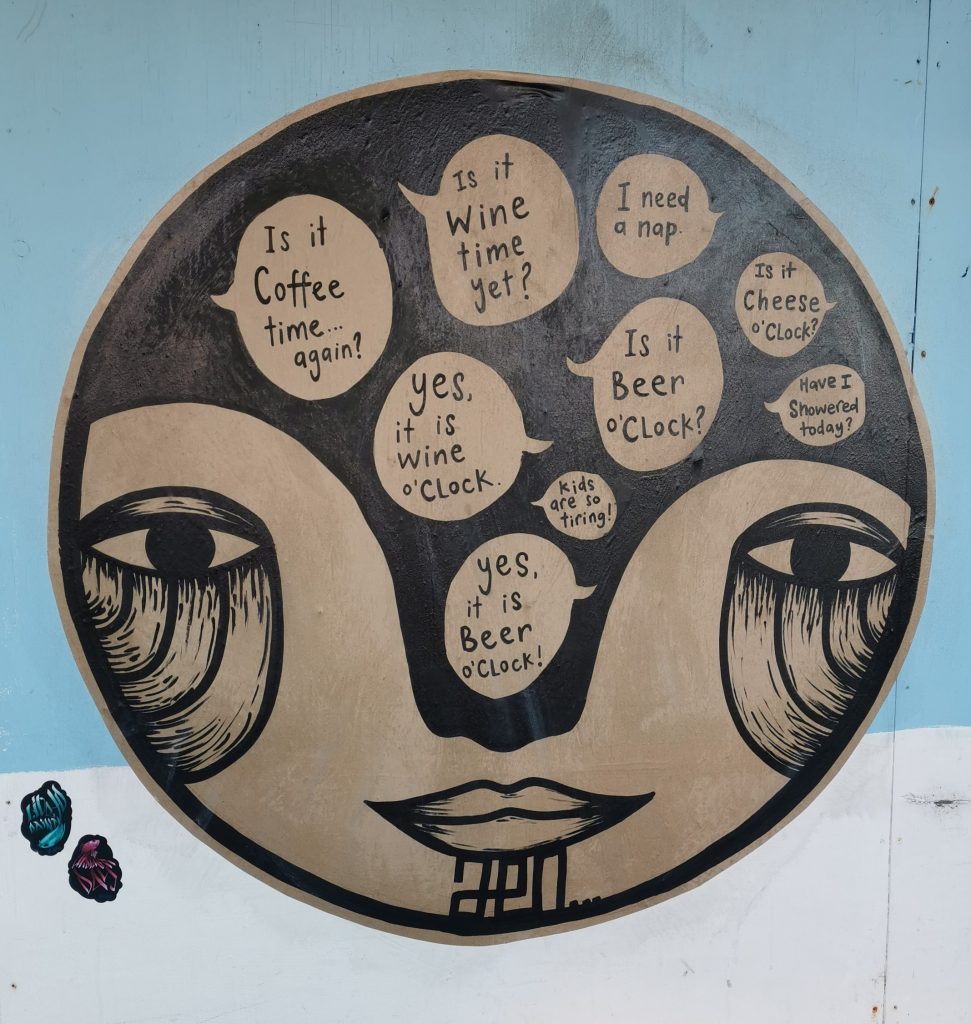 It wasn't just Dr Suits representing Fiksate during the lockdown, Jen_Heads was also busy producing her iconic faces, including a large stay-at-home version featuring the questions we have all had swimming through our heads for the last five weeks… Surely it is beer o'clock, because I'm sure coffee time was like an hour ago, right?
Home –  A stay at home mural festival…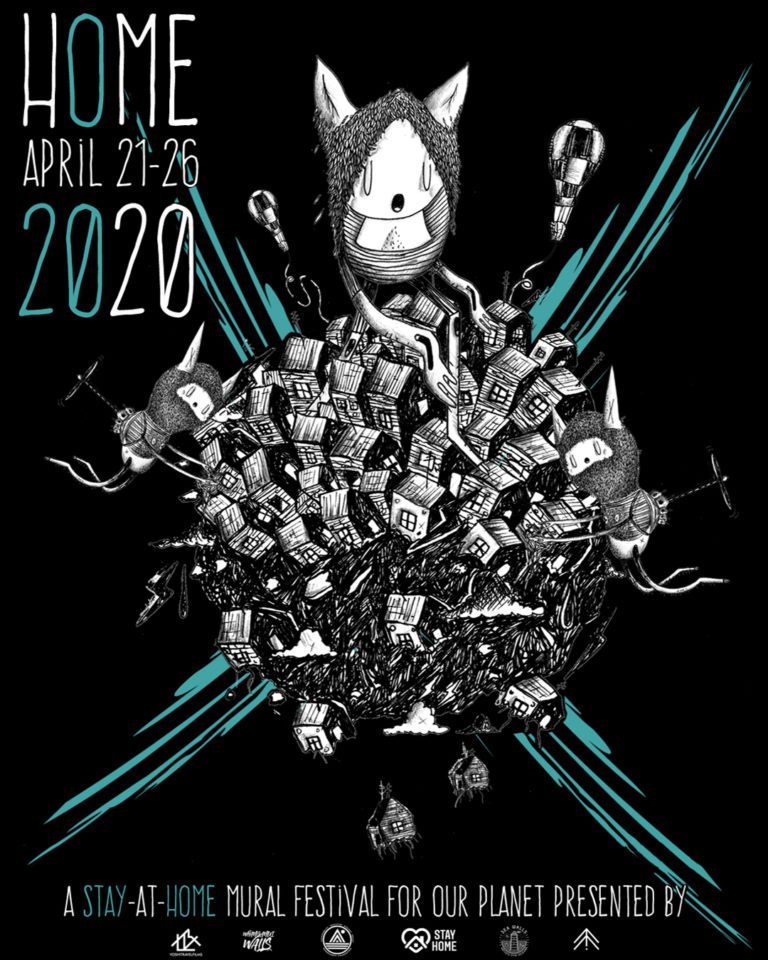 Speaking of staying at home (and how can we not at this time?), the good folks at PangeaSeed and the Sea Walls events, along with Alternative Arts Initiative and Whanganui Walls, created a unique response to the pervasive conditions, staging a mural festival where participants painted their own homes and shared across digital platforms. Alongside the ecological concerns at the heart of Pangea Seed's spirit, this was also a consideration of how to unify artists and utilise art in this strange time. It proved popular, with hundreds of artists spread across the globe painting murals in their backyards and studio spaces. The programme also included conversations with artists and panel discussions, one of which I was happy to be part of, connecting with artists from far afield…
Artists share the love…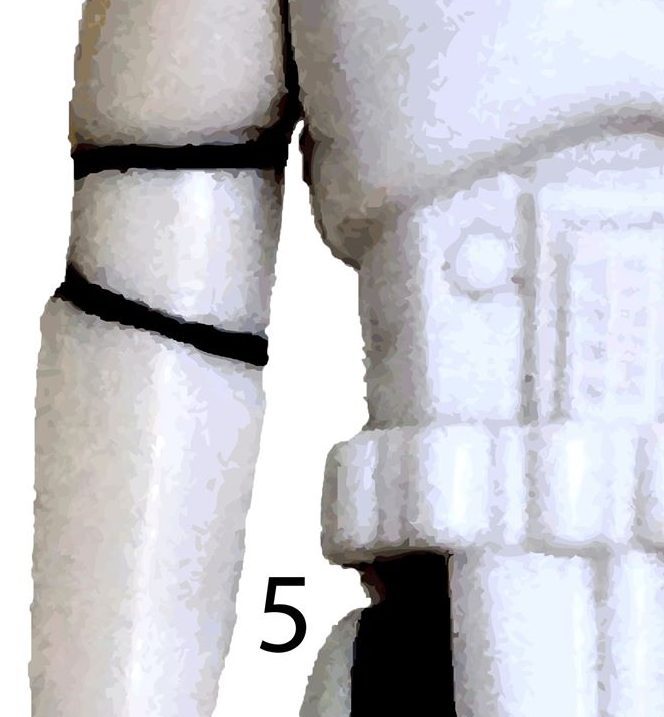 Lots of artists have been using their digital platforms to share their work, and some have even made their work, or specifically made things to be, available for people to use, a gesture of community. From Tom Kerr's lino cut sticker tutorial (see our post here), to Daken's colouring in templates, and Mark Catley's download-able Stormtrooper paste-up, artists have been sharing their talents and encouraging people to get cre-active (yes, I just coined a new term).
Kids take to the streets…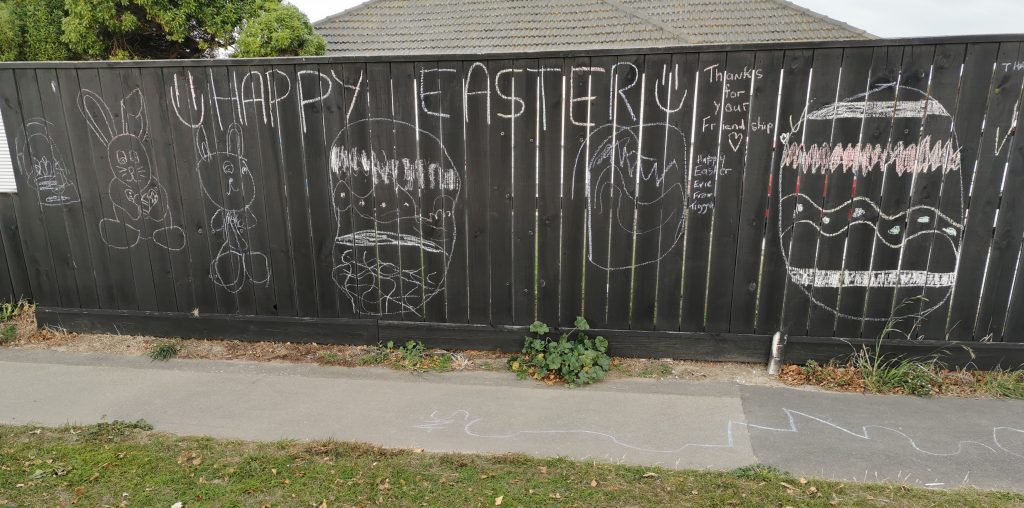 I have always believed in the human inclination towards public expressions and the lockdown, much like other periods of distress or great change, has seen people taking to the streets to leave their mark, express themselves of communicate with others. And I'm not just talking about the graffiti and urban art that I am normally fixated on. Footpaths have been commandeered by chalk wielding children, writing and drawing and subverting their function. Likewise, fences have been adorned with messages and symbols, symptomatic of the recognition of the potential of public space as a shared environment.