This month, we are stoked to welcome a guest contributor to our And That Was… series: the man behind the Instagram feed Rubble City (@rubblecity), Gavin Fantastic. The idea of this series is to cover a wide selection of what's happening in Christchurch's urban art scenes, so it was natural to throw our net wider and make use of those people, like Gavin, with their fingers, and cameras, on the pulse. Rubble City is a go-to feed for fresh, and often highly temporary, pieces of art across Christchurch. So, what has been on Gavin's radar in April? Read on to find out…
Hambone
Local artist Hambone is certainly setting the scene alight lately with his neo-trad style characters. From pumas with snakes to gorillas armed with bananas, the characters are certainly eye-catching.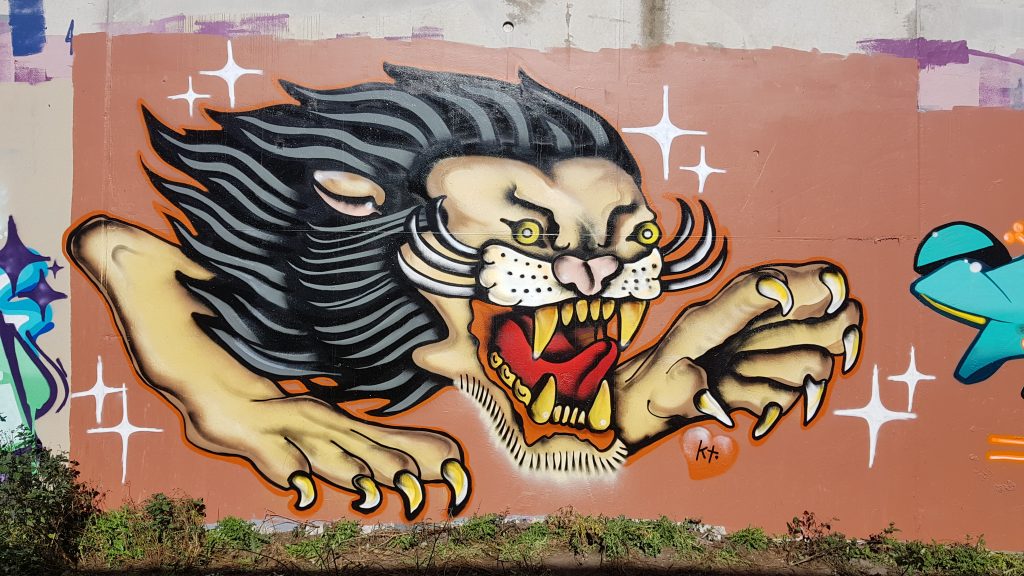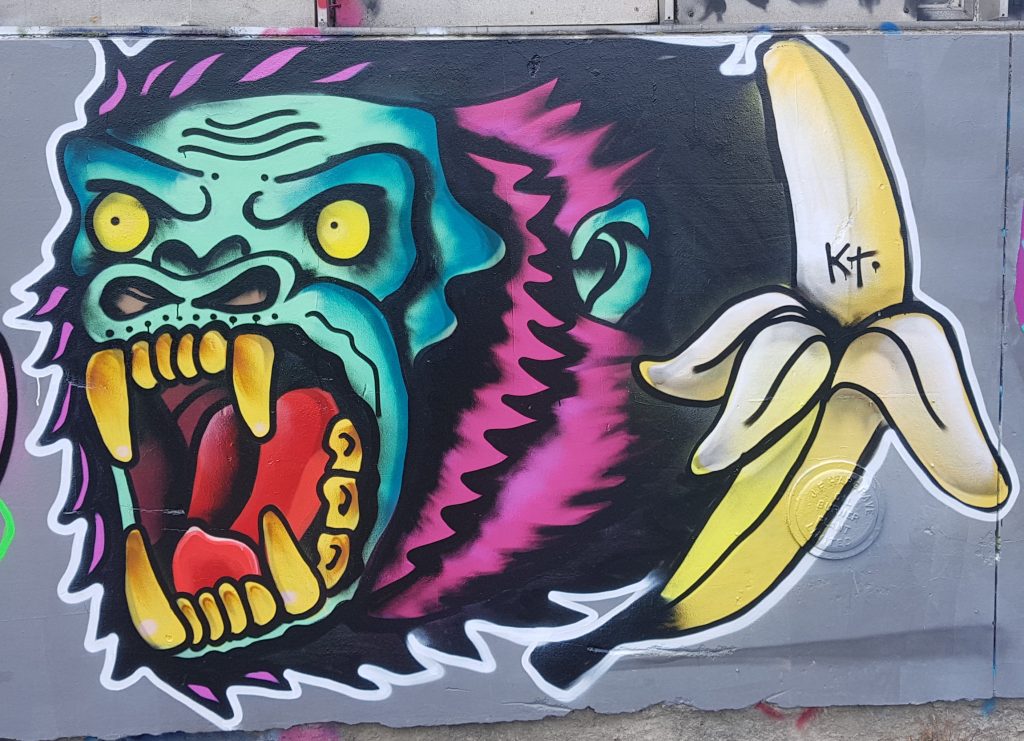 Go Hard or Go Home
As the nights get longer the ability to lurk in the shadows also increases for those smashing the scene.
Two artists who have been dropping nasty steez are V-Rod and Vesyl.  It has been interesting watching the style of these two artists evolve over the last couple of years from tags and rollers, to the next level pieces seen this April.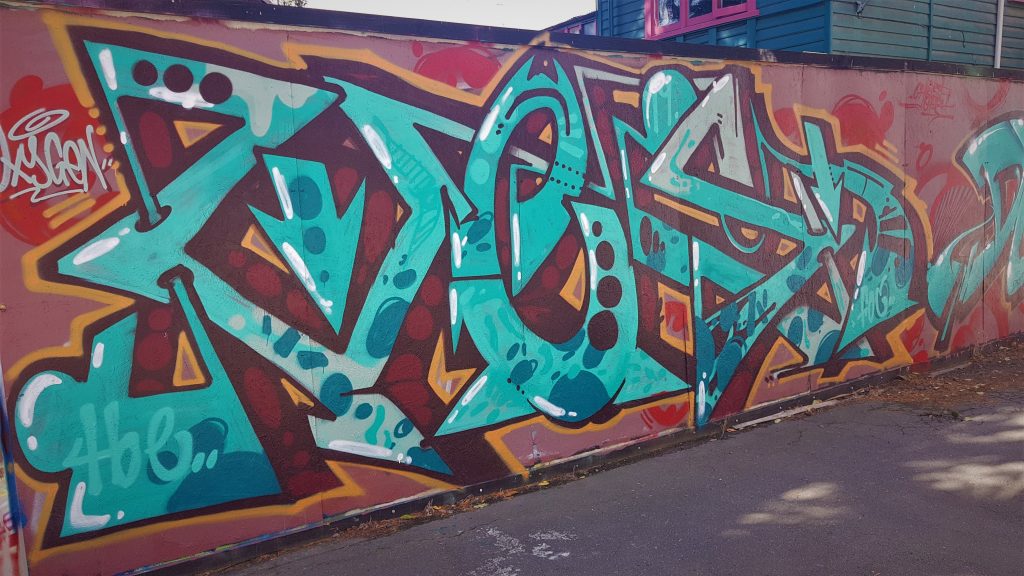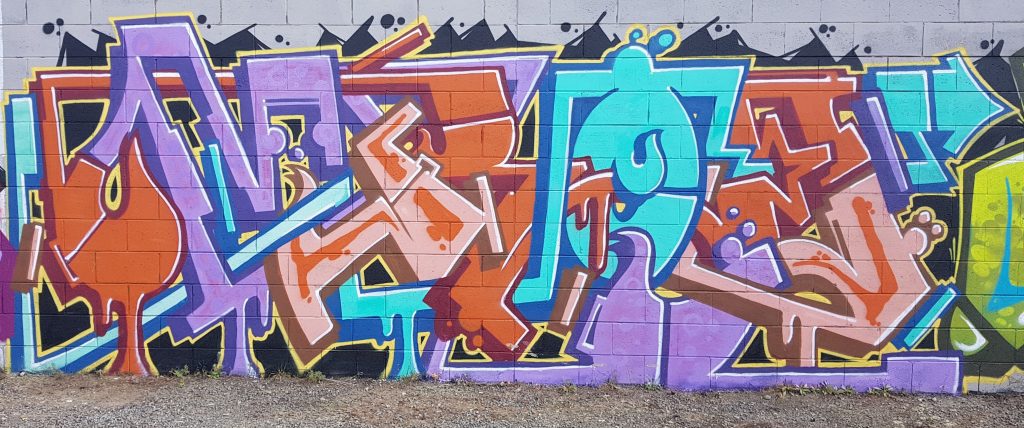 International Visitors
Our walls have been graced with additions by painters from afar this month. Showing how the other side of the world gets down were two of Europe's finest. Resr47 was throwing down snow-capped letters from the Swiss Alps, while Desur managed to fit in a couple of Hamburg burners during his stint at local tattoo studio Otautahi Tattoo.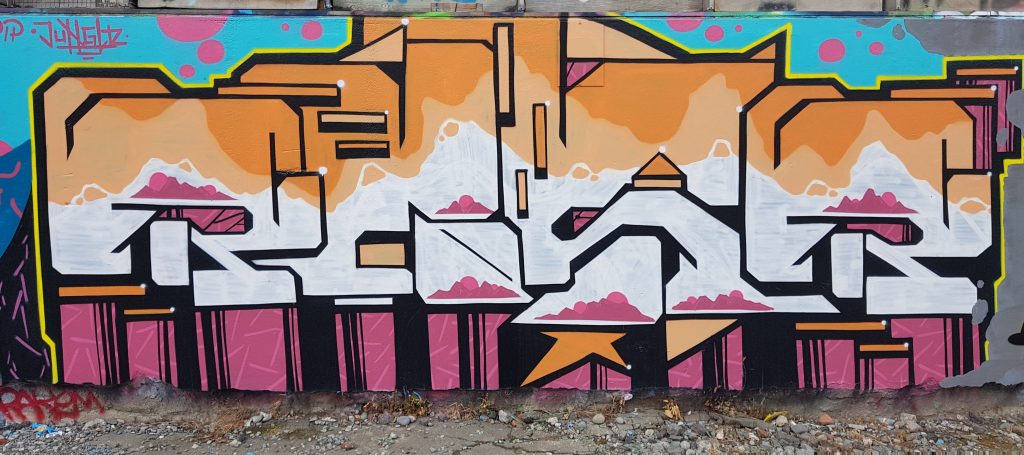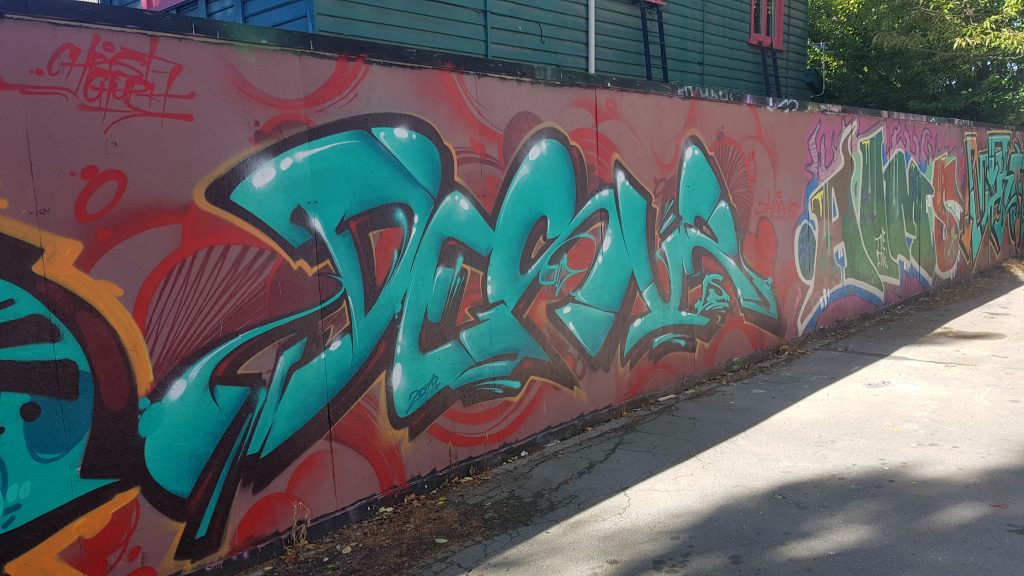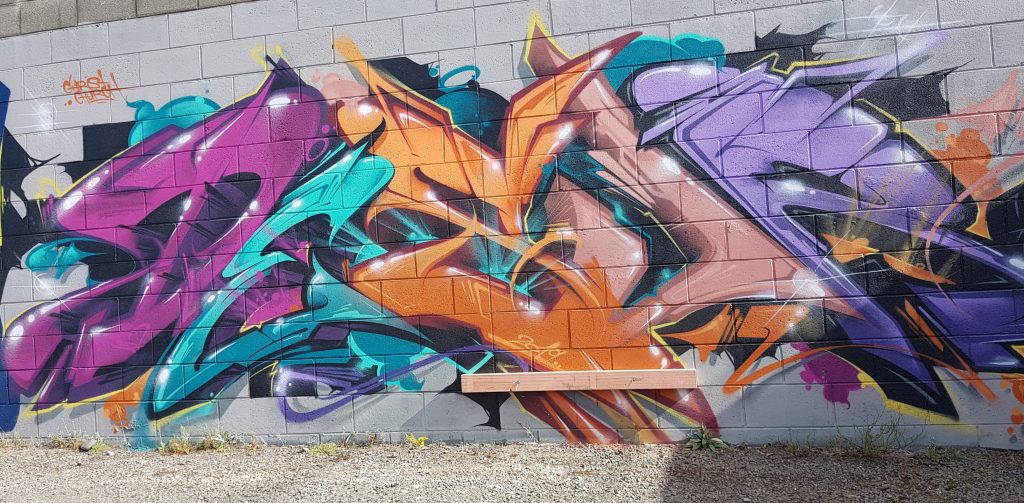 Jacob Yikes Pop-Up
Situated next to World on High Street, Yikes' pop-up shop hit my Insta feed (and my wallet!) this month.  The man from DTR is selling both originals and prints in a space that is occupied for the next few months selling eclectic furniture. Check it out and support your local artist!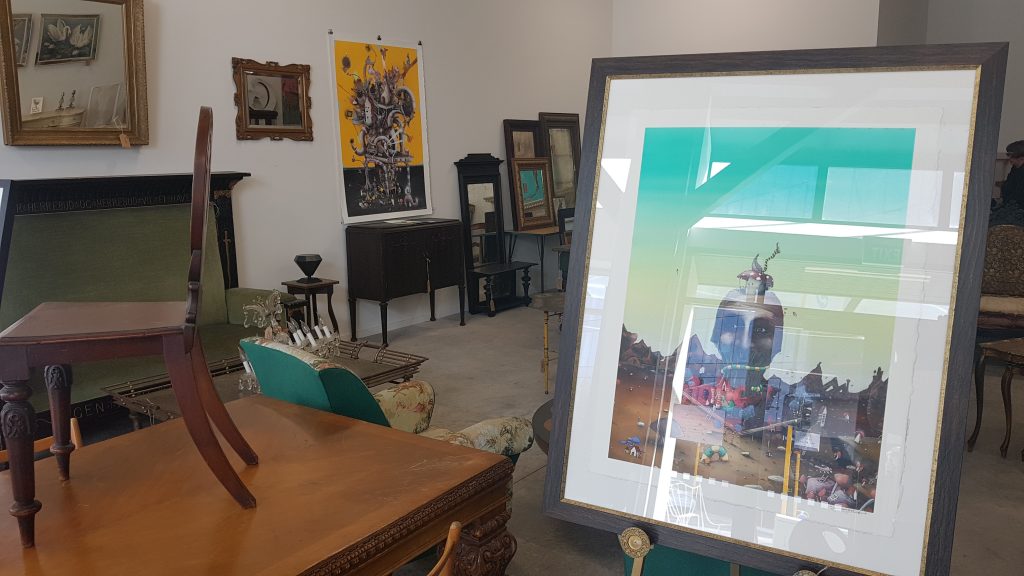 RIP Jungle
As featured in the 'And that was  … March' blog post, we saw the passing of local O.G. Jungle. Tributes have been popping up all over Christchurch City and around the world. I'll sign off with a tribute piece from two other 03 O.Gs – Yikes & Ikarus.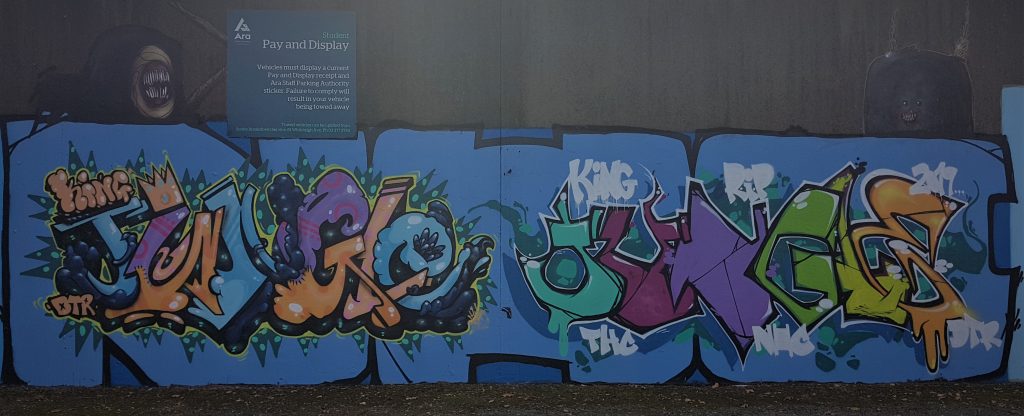 Follow Gavin on Instagram (@rubblecity), and keep an eye out for more guest contributors in the coming months…