Well, thank god that is over, right?
Actually, 2020 has been such a surreal and, truthfully, emotional year that it almost seems insensitive to joke about it. Between the Covid-19 pandemic, the loss of lives and livelihoods, the Black Lives Matter movement, the farcical post-election shenanigans in the U.S. and more, there has been real and wide-spread heartbreak and tragedy. While some developments will stretch beyond the 12 months of 2020, in part due to their enormity and the necessary concentration to effect meaningful change, it is still necessary to take stock of the good things in a year we mostly just want to be over. The And That Was… series has always been about those things that bring joy, from the seemingly incidental, to the showstoppers, so let's finish 2020 with a recap of some good stuff from December. With the end of the year approaching and a flurry of projects and events taking place, thankfully there has been a fair bit to consider… (This month we took the reigns, but don't worry, we are working on something with a whole bunch of friends for the coming days, so keep your eyes peeled!)
Mike Beer goes to the dogs…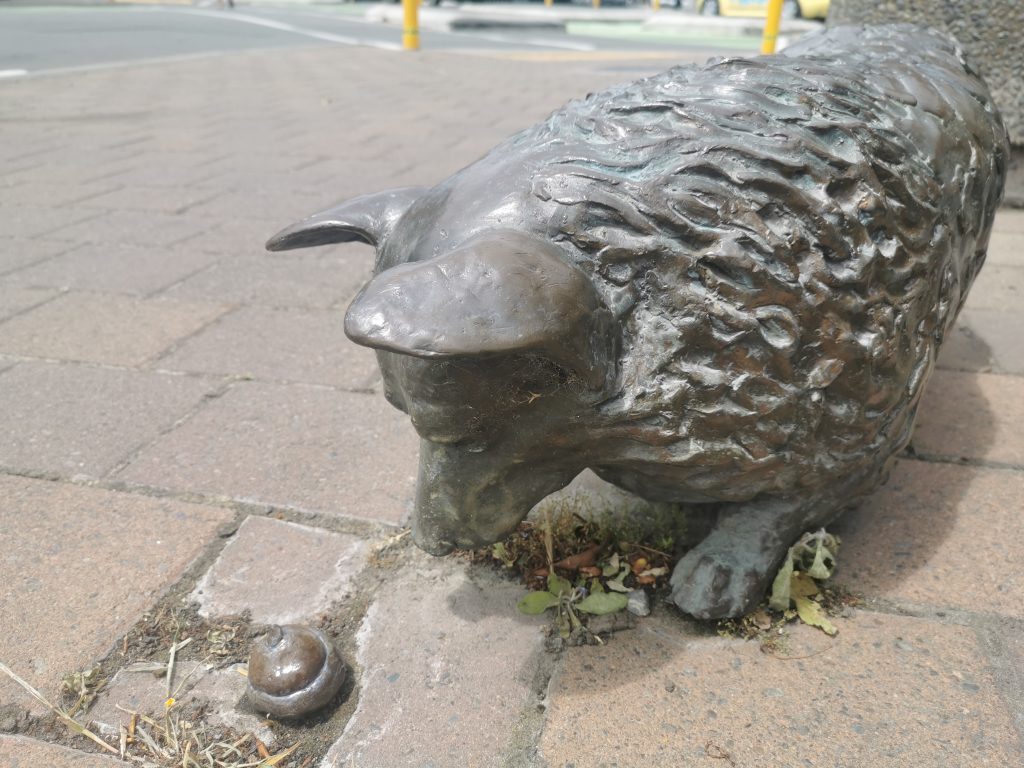 You probably all know sculptor David Marshall's three bronze corgis on High Street, right? I mean, they have been there for over a decade now. What you may not have noticed was that a few weeks ago, the dropped ice cream cone one pup inquisitively sniffed disappeared. Sniffing an opportunity himself, our new favourite scratch builder Mike Beer decided to create and install something a playful replacement, drawing on the influence of subversive guerrilla street sculptors. You may just need to check it out for yourself, but perhaps don't get too close…
Dcypher dropping science…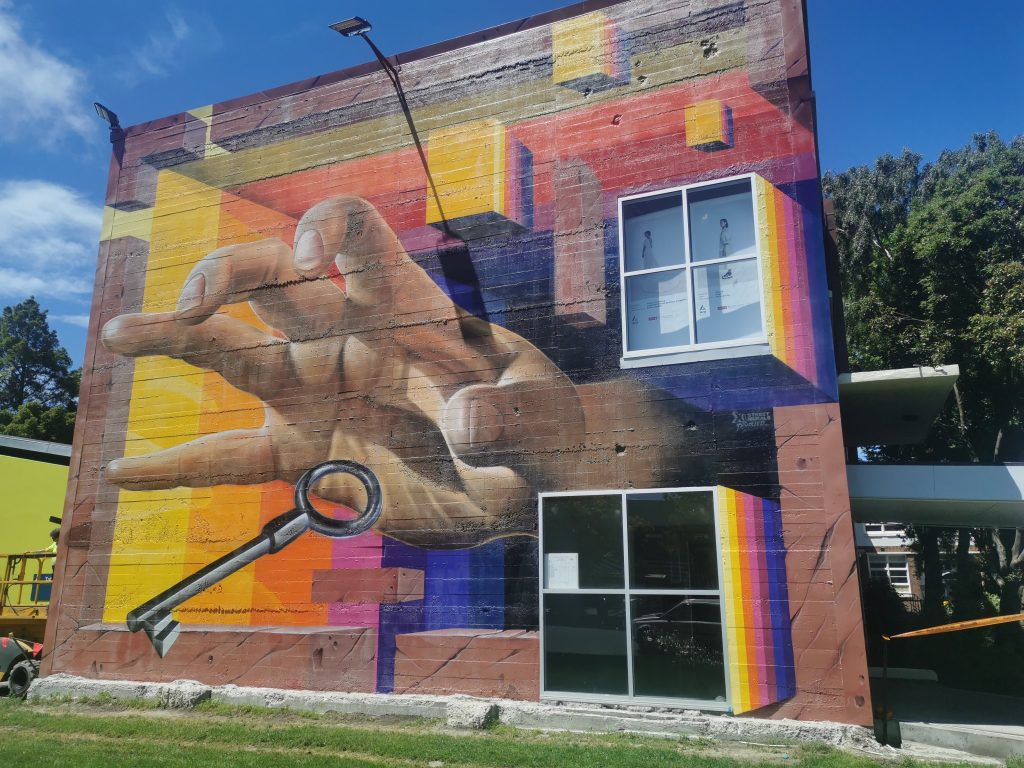 With a massive wall exposed by the demolition of a section of the Ara campus on Madras Street, which incidentally also meant the eradication of the Vans the Omega mural produced back in 2013 to announce the coming Rise festival, a new mural seemed an obvious requirement. Into that void stepped Dcypher, filling the gap with a striking anamorphic mural. A giant hand reaches towards a silver key, suggesting the importance of the search for knowledge, all within a disintegrating framework that dissolves the built environment. It has already gained international attention on Global Street Art.
Glass Vaults at Space Academy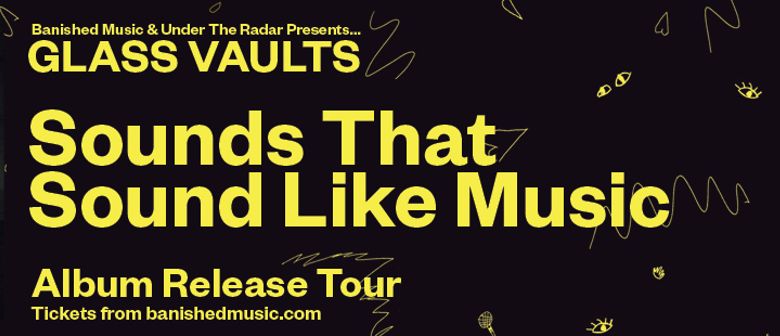 The return of live music must be one of the best things about the second half of 2020! Space Academy hosted Christchurch-based Glass Vaults in early December, the group touring their new Sounds That Sound Like Music album. Their unique psychedelic-pop is heading towards dreamy disco funk, and the live show was definitely a winner, culminating with the infectious 2017 track Brooklyn. Also, is the pocket of St Asaph Street now home to the Darkroom, Space Academy now the live music district of the city?
Distranged Design goes big…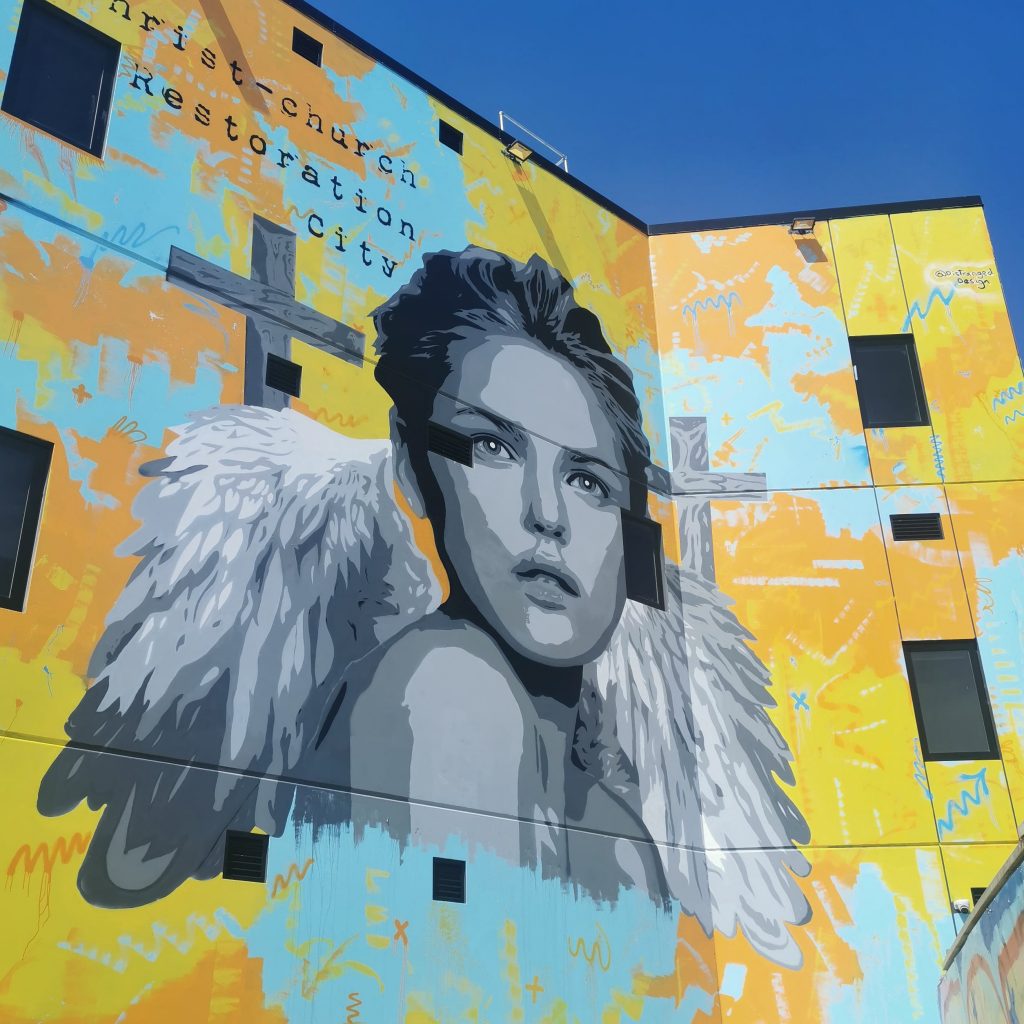 Jacob Root (a.k.a. Distranged Design) has generally worked to a scale that reflects his stencil-based approach. But with a new technique that still allows his stencil aesthetic, the artist produced his biggest work yet in December. The work, visible from Manchester Street and Tuam Street, was commissioned by a local property developer and seemingly pays tribute to the lost churches around the city, titled Christ Church Restoration City and featuring an angel figure flanked by two crosses.
Fiksate find a new home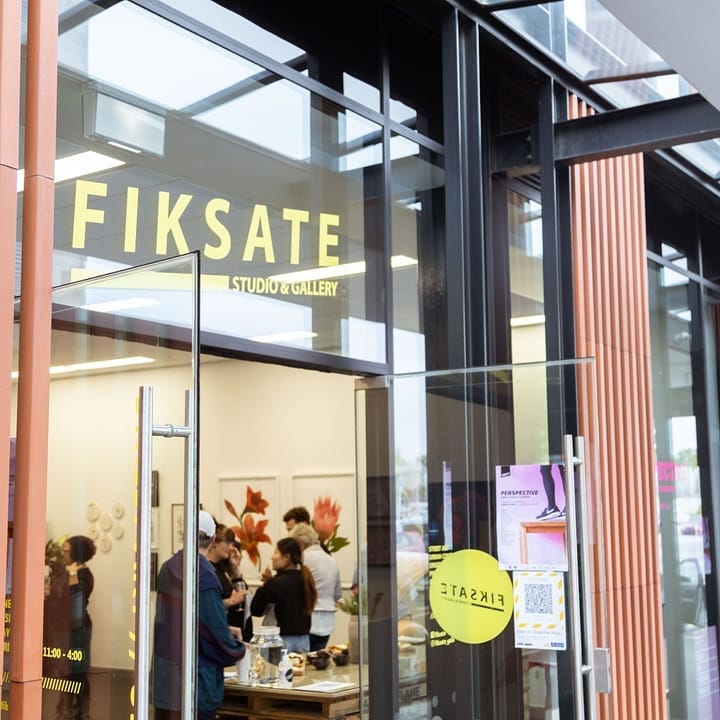 Fittingly, the last And That Was… of 2020 (kind of, you'll see…) ends with the beginning of a new chapter for a local institution. After two years and plenty of memorable exhibitions, Fiksate will close the doors at Gloucester Street, relocating to a new base in Sydenham (details to come!). With a new home and surely a dash of revitalising energy, it will be exciting to see what Jen, Dr Suits present in 2021…
Well 2020, what else can I say but, see you, wouldn't want to be you! We do however, look forward to what 2021 brings, so stay tuned for future installments of And That Was…