I am actually skeptical August even happened. I have the most fleeting recollections of some days that purported to be in August, but I have no certainty, such was the speed with which it passed. On the bright side of this hurtling stream of months is, of course, the impending arrival of weather conducive to art making outdoors – longer days, warmer nights and a bigger audience… But before we get to all that, let's use all of our available resources to paint a picture of what happened in the mysterious month of August…
Jay Hutchinson @ Fiksate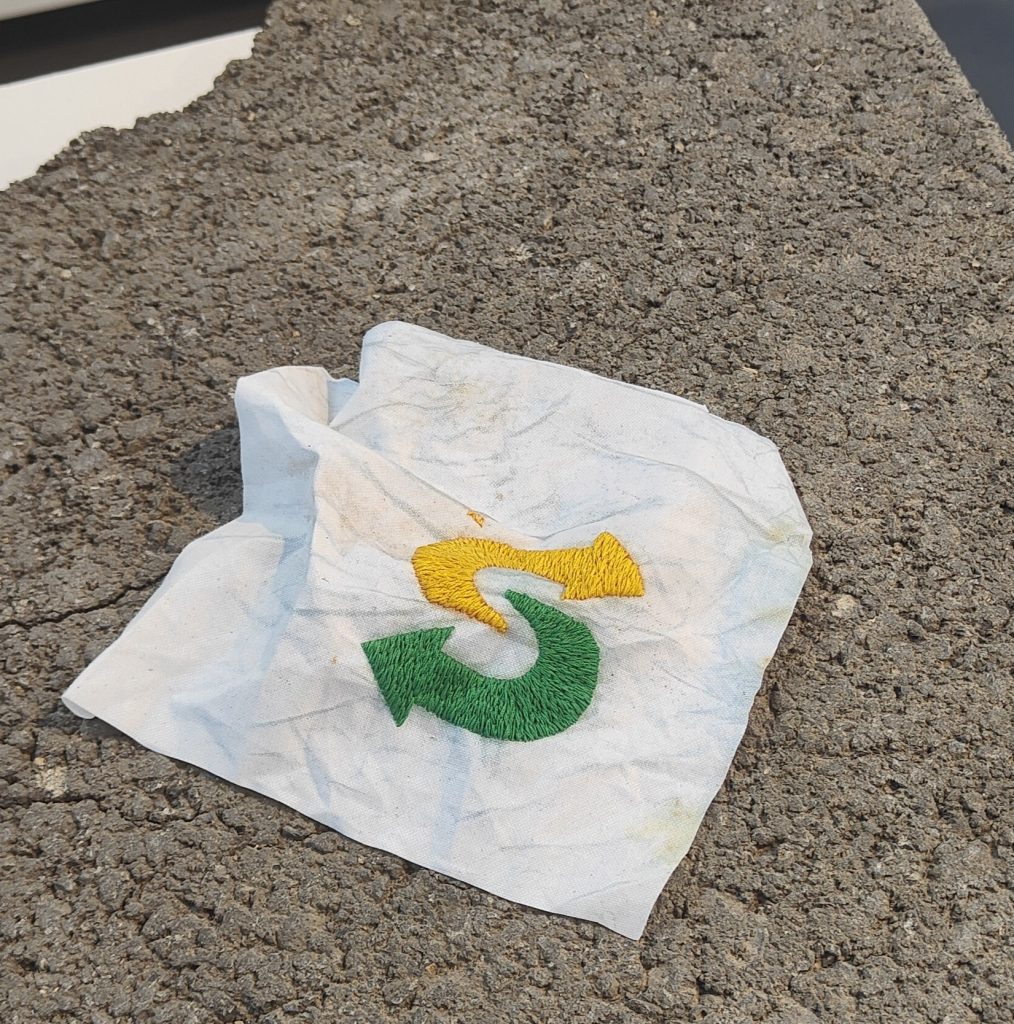 We have been fans of Ōtepoti artist jay Hutchinson's work for a while, so it was brilliant to come face to face with his hand-embroidered refuse in our favourite gallery. From a discarded Subway napkin to a greasy KFC chip box (both presented on chunks of asphalt), the jarring juxtaposition of delicate beauty and overlooked mundanity striking and alluring.
Seaside Session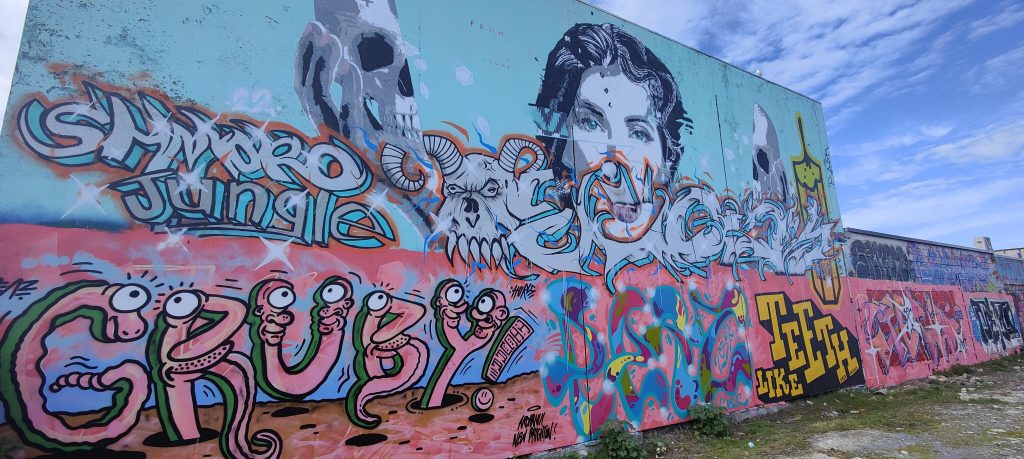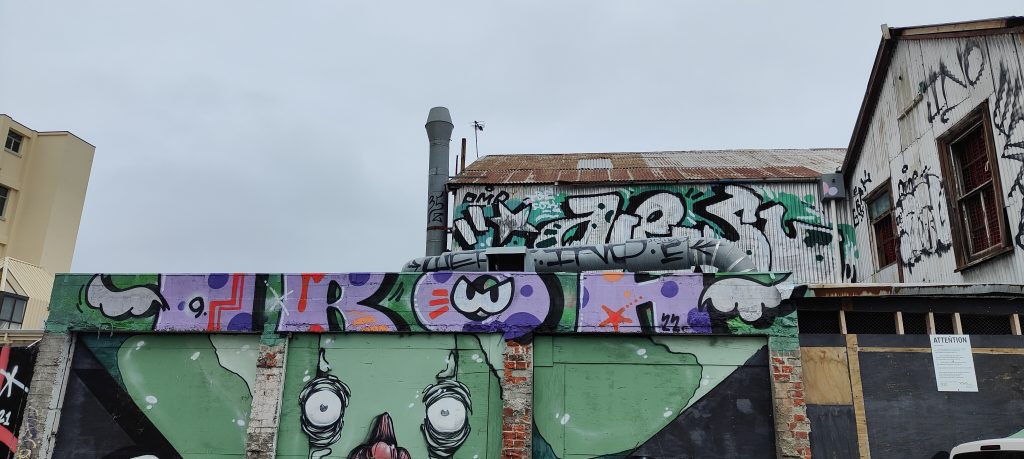 Yikes' startled character, seemingly locked between brick pillars on Manchester Street has been a favourite for years, but a recent addition by IRONS highlighted the way pieces can become a harmonious pairing. IRONS' painting above Yikes' work feels entirely organic due to the green background echoing the older piece, a perfect understanding of how to seamlessly fit in…
Ikarus X YSEK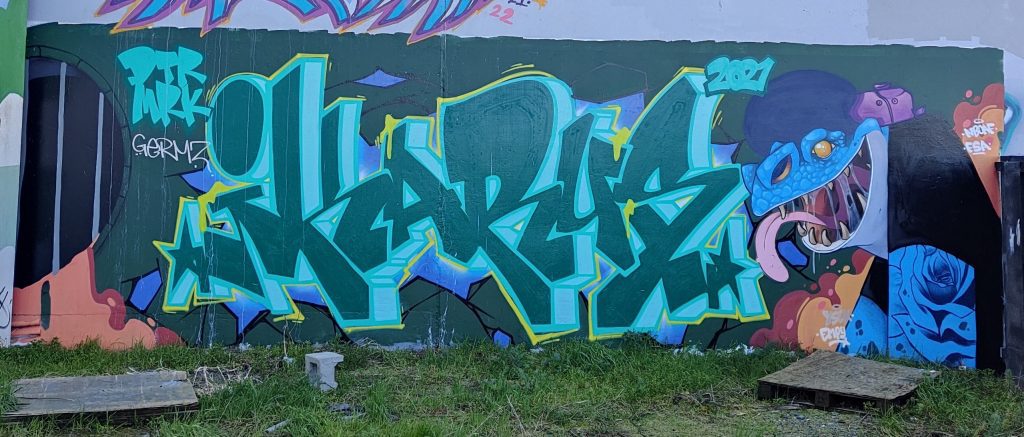 If the Yikes and IRONS juxtaposition was more a response from the latter, Ikarus and YSEK's Sydenham collaboration was much more planned, a combination of each artists' iconic style – the unmistakable letter forms of Ikarus and YSEK's signature animal characters, in this case a blue-skinned lizard, all tied together with a sewer background and unified colour scheme. Chef's kiss.
Black Panther 2 Trailer
OK, so technically it was released in July, but let's just say I only saw it in August. The trailer for Black Panther 2 is pretty epic, adding new elements to the story and hinting at the handling of the tragic loss of Chadwick Boseman. Technically it isn't urban art related, but as someone suggested, the mural of T'Challa spotted in the trailer looks like a Retna and El Mac collaboration, which is good enough for me!
What were your highlights in August? Let us know!