June, smack bang the middle of the year. We can see the path to spring and summer in front of us (OK, that might be optimistic, but from a strictly numerical point of view…). But the midst of winter does not mean there was nothing on – sure, the weather is a little bit more unpredictable and the mornings colder, but the tricks and treats keep coming. The last month has seen some interesting propositions and amazing opportunities, the chance to connect with a wide range of people and, of course, some awesome art…
The Little Street Art Festival Boost Ōtautahi Campaign
As you may know, Watch This Space is developing The Little Street Art Festival, a street art event with a different spin – spotlighting the smaller scale and great diversity of urban art across Ōtautahi. From small-scale paintings and stencils, to sculptural installations, craftivism and light-based work, the festival will provide a unique platform for local and Aotearoa urban creatives. But, to bring the Little Street Art Festival to life, it requires money! We undertook a Boost Ōtautahi fundraiser through June – and thanks to the generosity of our friends, whanau and networks, we raised $15,000! This is a fantastic building block for the festival – we are super excited!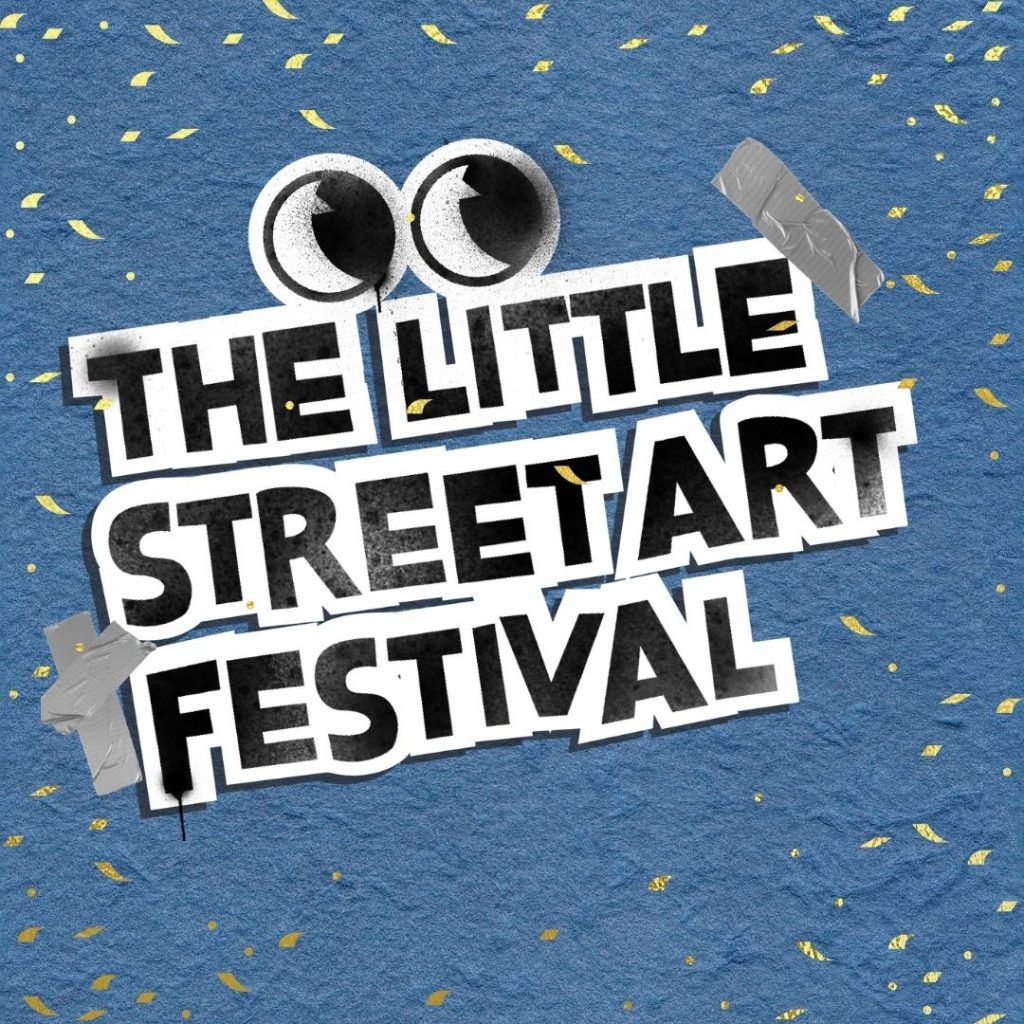 JZA's Street Signs
We have loved spotting JZA's sneaky street sign alterations around the city. Bringing a smile to people's faces, declarations such as ONE LOVE, ONE EARTH and more show how little interventions can provide meaningful impacts to our daily experiences.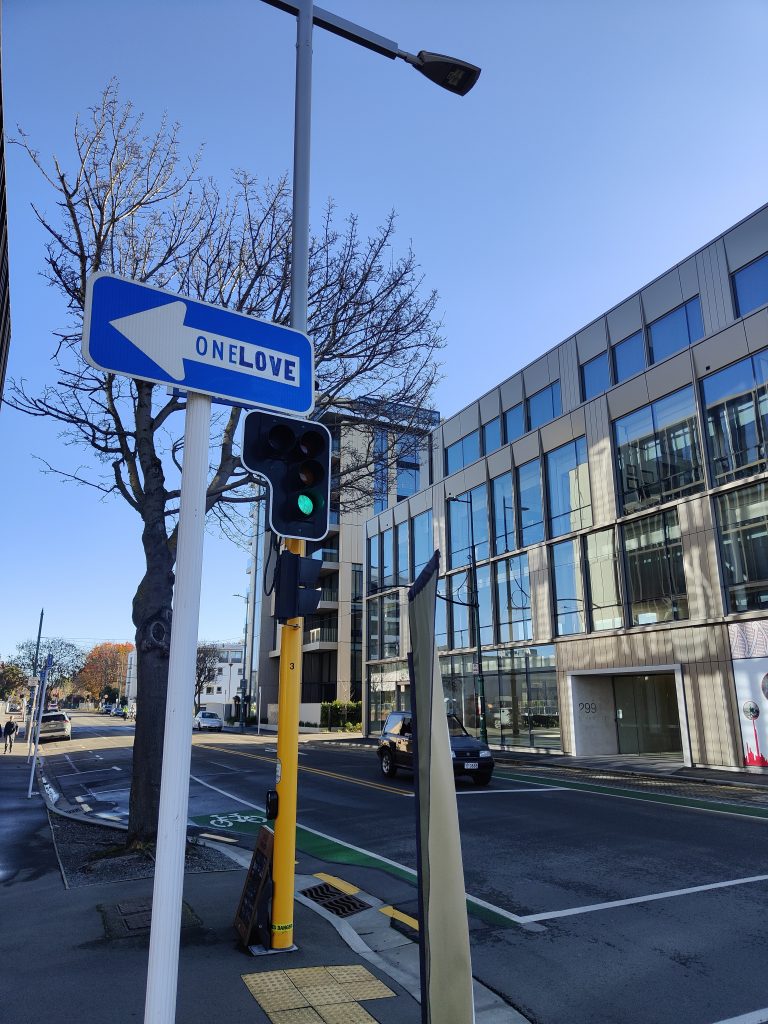 A Quick Trip to Akaroa
I was also lucky enough to have the chance for a nice drive to Akaroa, where I presented a talk about the complexities of urban art to an enthusiastic crowd in an amazing venue, the picturesque St Pauls Church. The chance to field questions and share my passion for graffiti, street art and neo muralism with an audience keen to engage was a pleasure and ultimately stimulating. It's funny the places you can find yourself…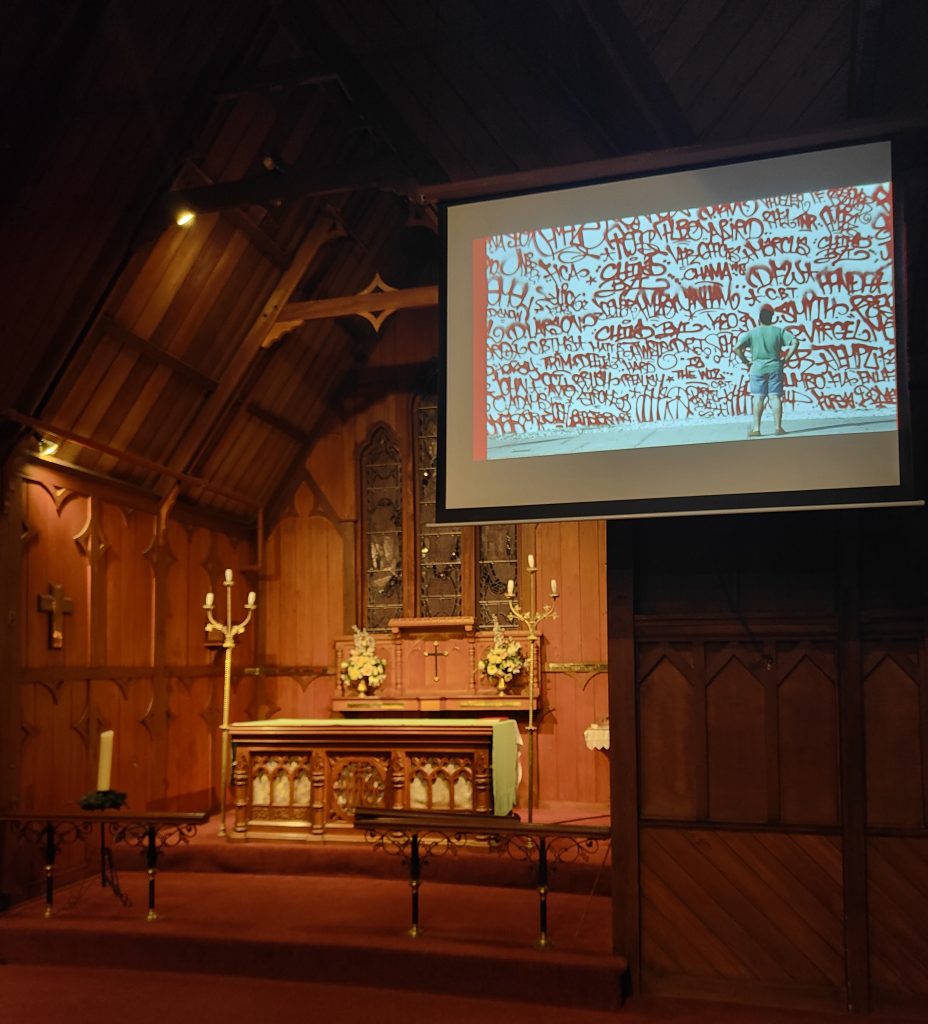 Crossing Live to Australia
To add to the list of unexpected happenings in June, I was also lucky enough to meet up with Steve Jacobs and cross live to Studio 10 in Australia as the roving reporter toured the South Island. Over a lightning quick tour of some of the street art around Little High, we chatted about why urban art has been so important for the city…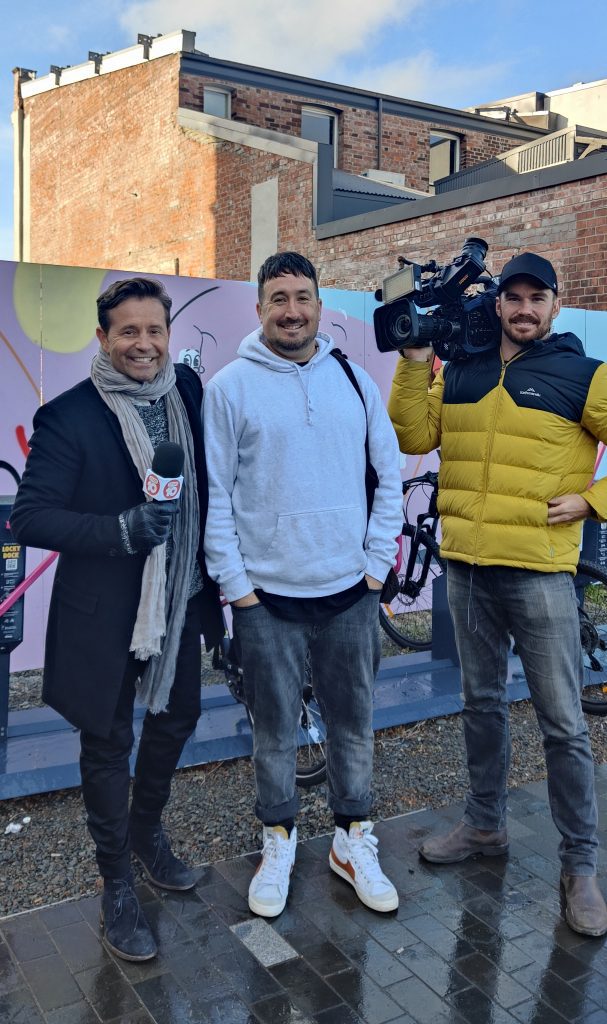 Josh Bradshaw's Things I Thought You'd Say, Or Don't @ Absolution
It was great to finally see a new solo show from Josh Bradshaw, whose new creative direction is a far cry from his previous identity – refreshingly urban, punky and monochromatic, I'm onboard (and have been for a while). His show at Absolution was a perfect tonic for a cold winter evening, beers and chats in an intimate environment with fresh art to explore. Perfect.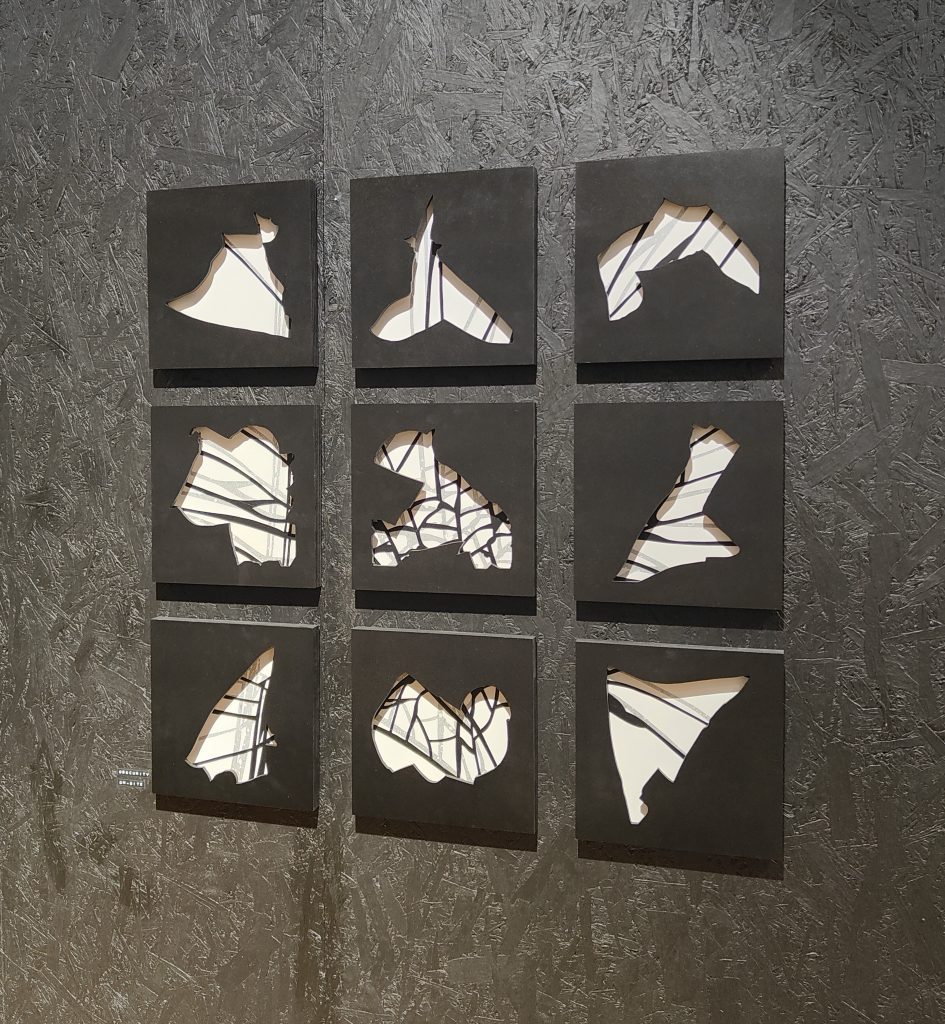 What made your list for June 2022? let us know in the comments!