February 2022 might prove to be the calm before the storm, with several exciting events set for March. But there were still some great things that happened in those 28 days, even with the weather proving particularly temperamental! The weather has ensured a disjointed sense of summer, and coupled with the ongoing disruptions of Covid (not to mention the protests occurring across the country), it would be fair to say that February was not firing on all cylinders. With a swathe of events cancelled, the visual arts proved somewhat more durable, with projects still forging ahead, albeit under different conditions. With a palpable energy that Ōtautahi is about to reclaim it's place as Aotearoa's leading urban art destination, it was good to see momentum building…
____________________________________________
The DTR Crew's Ernest Rutherford mural
A precursor to the Flare Festival, this impressive mural along the west-facing wall of the Team Hutchinson Ford building on St Asaph Street, was designed by Jacob Yikes and produced alongside crew-mates Dcypher and Ikarus. The image shows the iconic physicist and the old university building (now the Arts Centre) while a crackling energy is depicted in atoms and currents to bring a dynamic quality.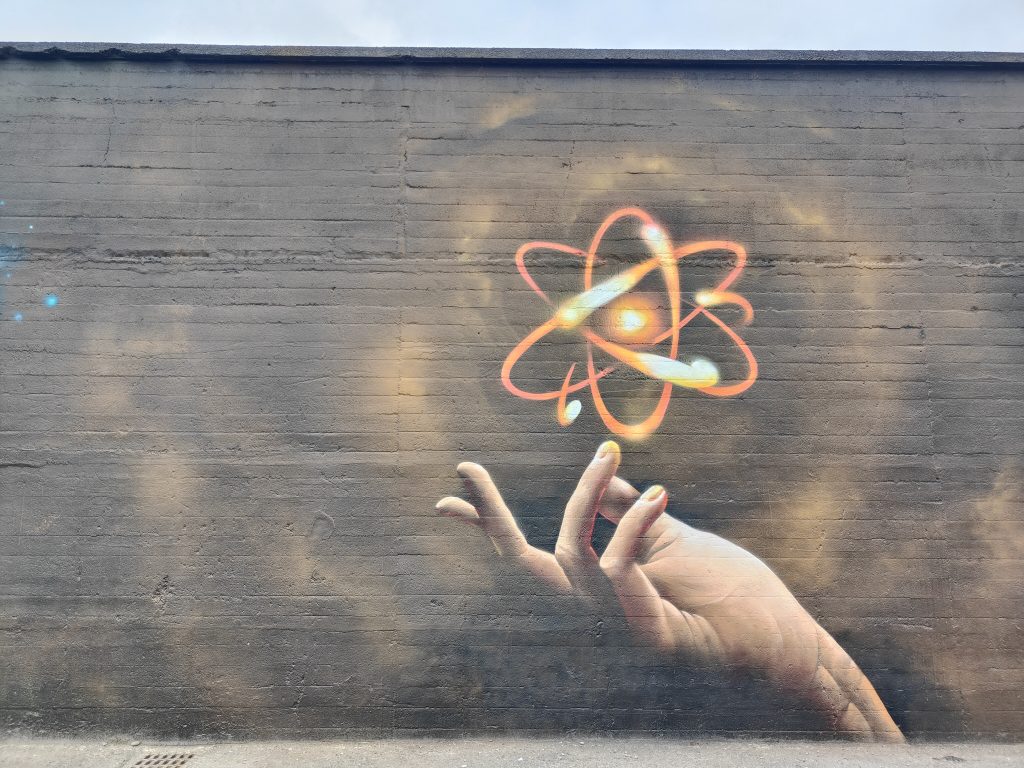 PIM's This was the year that was… @ The Art Hole
PIM (aka Lost Boy) produced a charming wee show at The Art Hole on St Asaph Street at the end of February. Built around a drawing for every day of 2021, the bright digital drawings (postcard sized) were filled with humour, earnestness, bewilderment, pathos and everything in between, allowing the viewer to construct and reconstruct stories as they scan the large block of images. Definitely a favourite show of 2022!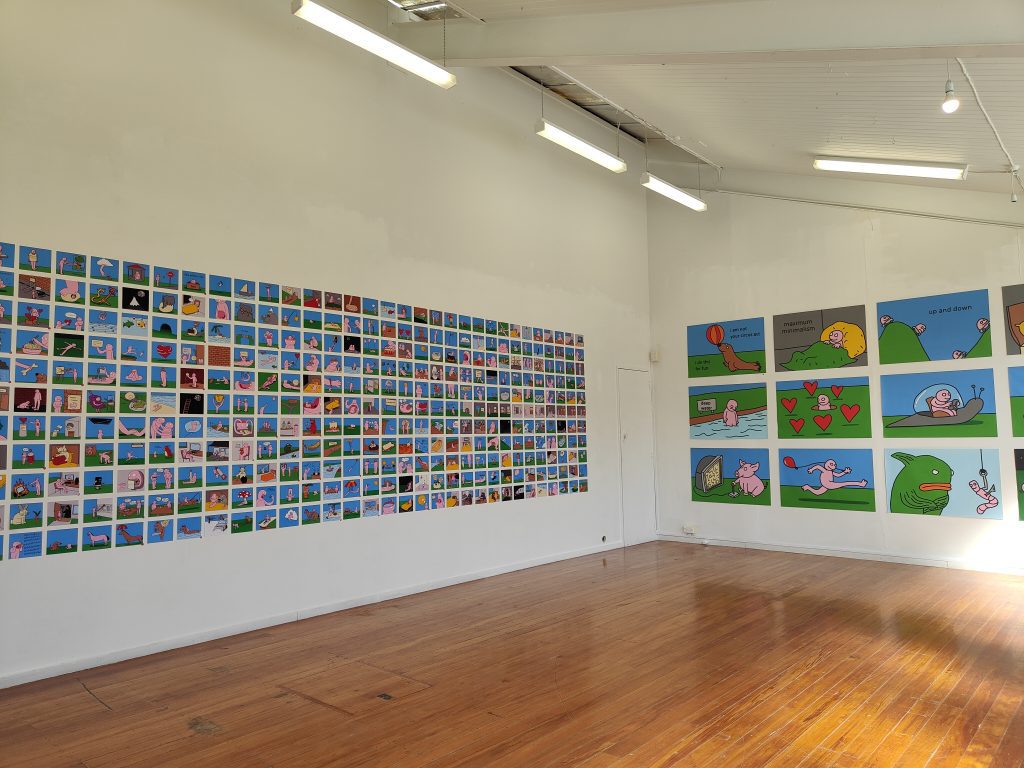 Bloom takes over The Paste-Up Project…
Bloom n Grow Gal became the second artist to take over the Watch This Space X Phantom Billstickers Paste-Up Project bollard on Manchester Street, working in between downpours to create a fresh blossoming of flowers. Drawing on a range of her familiar images, the work has also allowed for change over its life span, with new aspects added already. Following in the footsteps of teethlikescrewdrivers, Bloom's addition continues the momentum of The Paste-Up Project…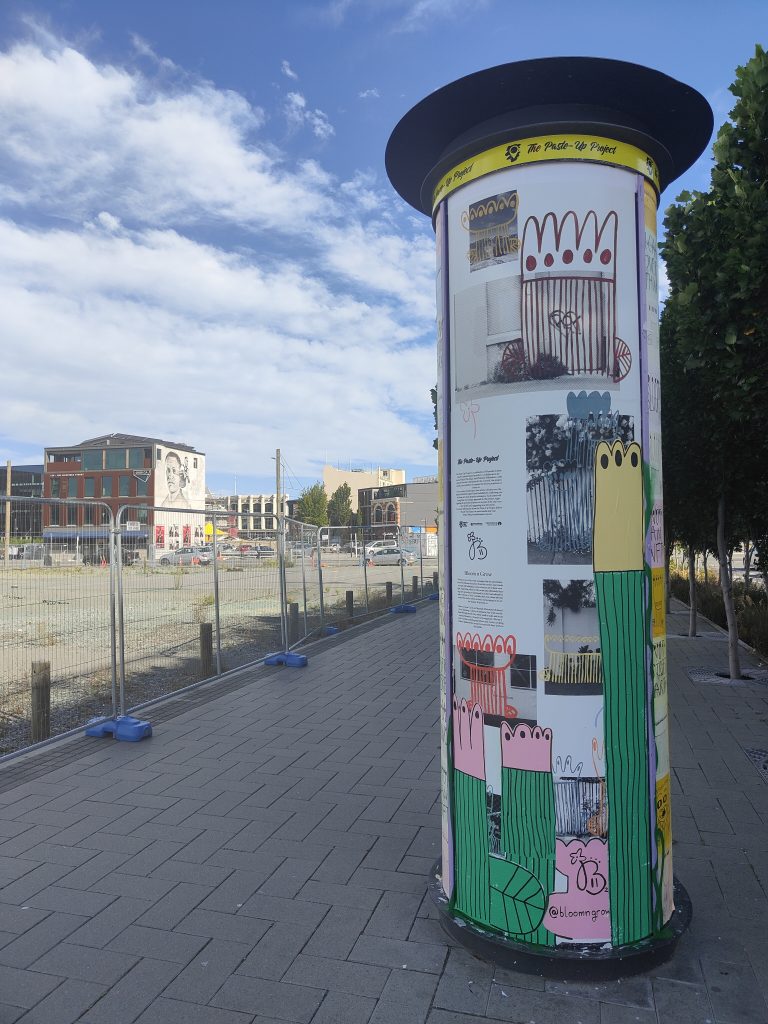 Xoë Hall @ Te Puna O Waiwhetū
Wellington artist Xoë Hall has taken over the Te Puna O Waiwhetū Christchurch Art Gallery's famous bunker with Kuīni of the Worlds, a bright, bold and wild mural that celebrates atua wāhine through references to figures such as Hine-tītama, Hine-nui-te-pō, and Mahuika.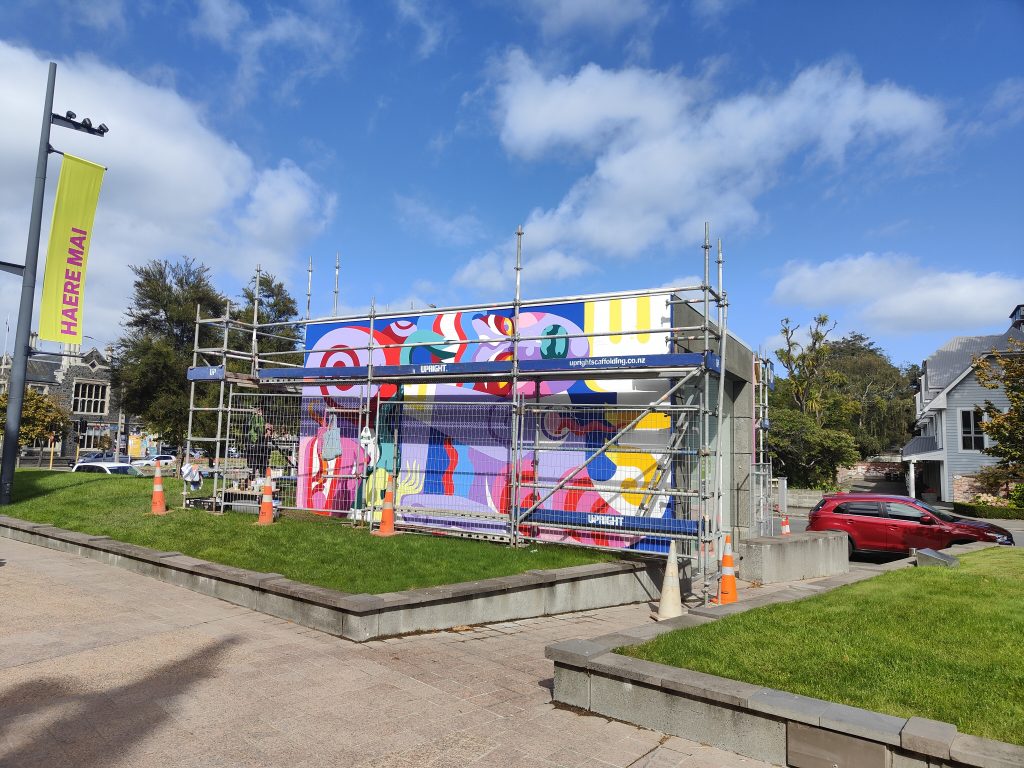 Holly Zandbergen on Walker Street
We were on our way to Walker Street's
Ally & Sid
cafe a week ago when we were pleasantly surprised to see a new mural work in progress. when we called back past, artist
Holly Zandbergen
was there, brush-in-hand and happy to chat about her work, a beautiful painterly abstract work that was both energetic and restrained, a breath of fresh air for a mural scene that often favours pristine illusions…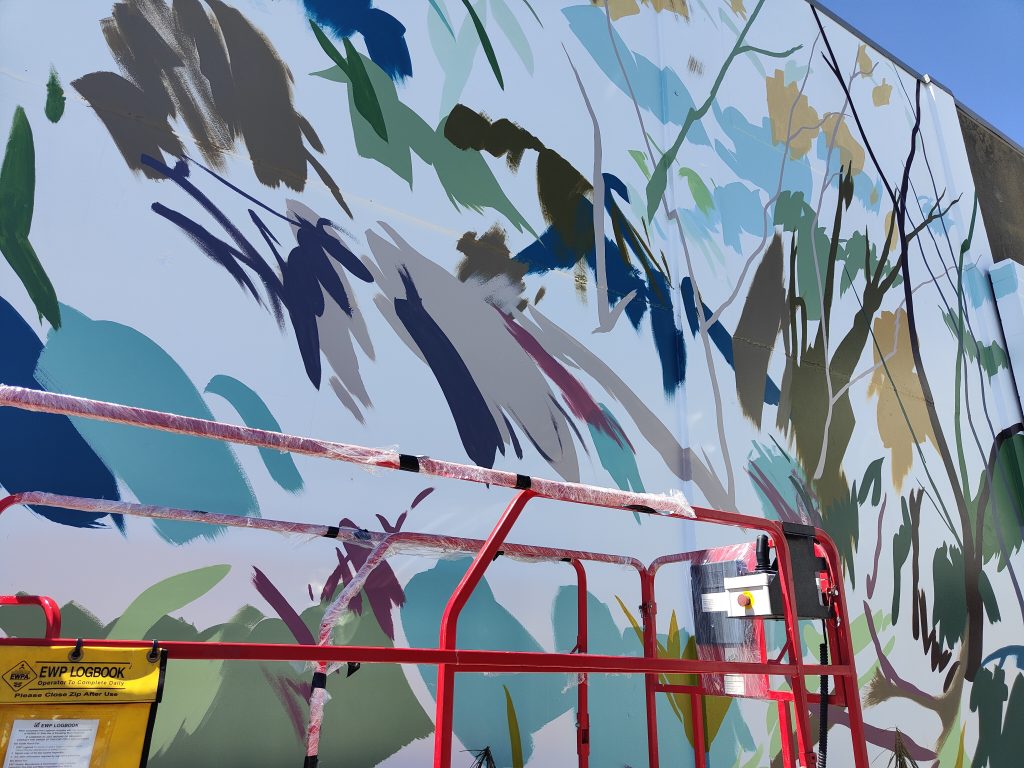 What did we miss? What would you add to our list? Let us know in the comments!