The artist also known as Distranged Design is gearing up for a brand new solo show. Opening Friday November 6th, Belle Âme will be hosted by Victoria Street's 013 Gallery.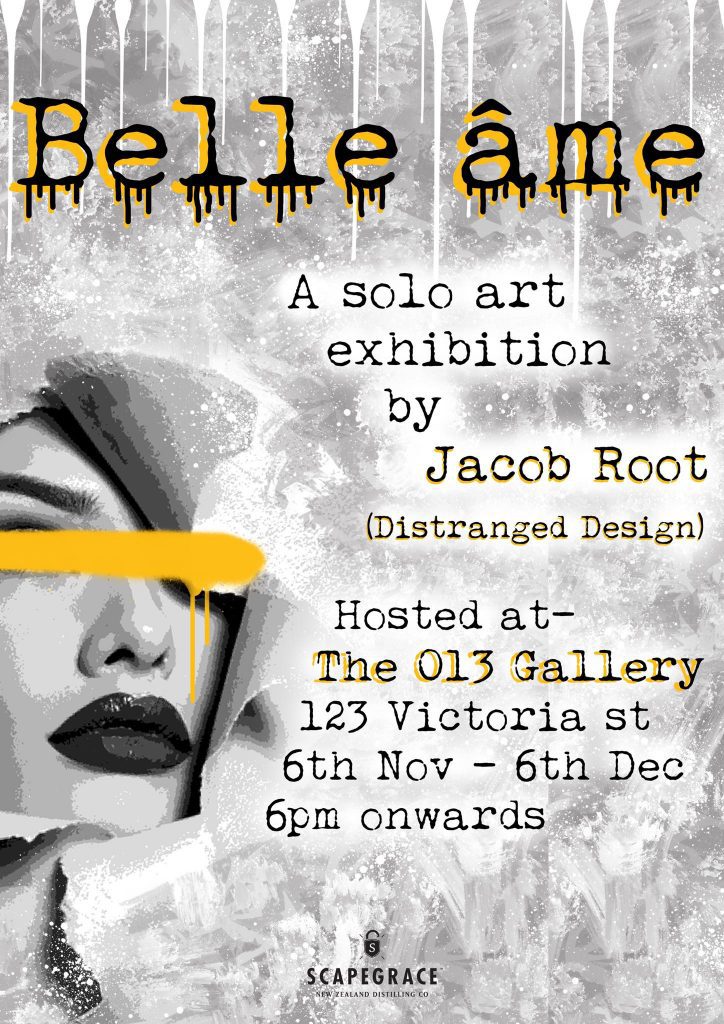 The title of the show translates to 'Beautiful Soul' and Root explains that his new works seek to illuminate "the beauty hidden within life's most challenging moments." He adds that the show has also been indirectly inspired by the struggle of mental health, a cause Root has championed previously with a group exhibition, and an attempt to turn "one's negatives into positives." The works will feature details and meanings that may not be immediately obvious, lying hidden but always present. Root is also excited by the potential for audiences to bring an outside point of view to the works and adapt meaning to their personal experiences. Continuing a recent focus, these new works will add sculptural and three-dimensional elements to his established stencilled figurative images and stylised surfaces, creating a new direction for the young artist.
Belle Âme opens 6pm, Friday November 6th at The 013 Gallery, 123 Victoria Street, and runs until December 6th.