Since returning home from a stint living in Los Angeles, Dcypher has quickly cemented his reputation and one of Aotearoa's most talented and prolific mural artists, without missing a beat with his signature graffiti pieces. With his artistic roots firmly planted in graffiti and skate culture, his art has always teemed with the energy of street culture. Much of Dcypher's work, including his graffiti, reflects the urban cityscape and elements of urban culture, making for the perfect aesthetic for his latest undertaking – the street wear line Dcypher Apparel.
T-Shirts have long been a staple of urban culture; the DIY fashions of Hip-Hop and Punk have celebrated the statement potential of the garment, while the physicality of skateboarding means loose-fit comfort provides a practical attraction. From Jimbo Phillips' iconic Santa Cruz Screaming Hand, to the Bones Brigade, Powell-Peralta and Vision Street Wear designs, Zoo York and OBEY, tees have been a way to proclaim your cultural, political and stylistic affiliations. Likewise, t-shirts provide creatives with a canvas that reaches a wider audience, stretching beyond the wall or the gallery.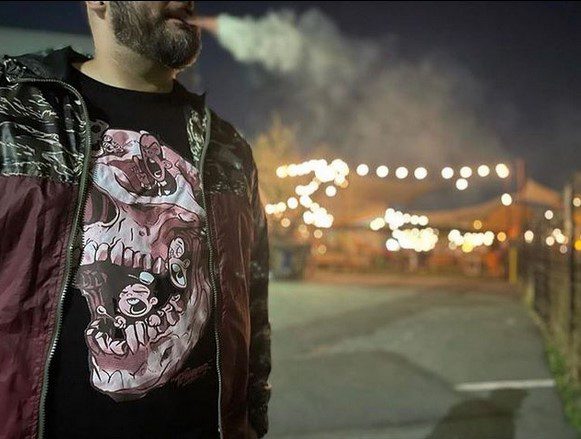 As a skateboarder and graffiti artist, t-shirt designs were a natural progression for Dcypher, his bold illustrative and graphic style translating well to the printed format, while his imagery was already attuned to the urban wear aesthetic. Inspired by the likes of Evan Hecox's Chocolate Skateboards, he began dabbling in the idea of t-shirt designs while still in Los Angeles, producing images for his CBS crewmates. Dcypher initially considered an online, made-to-order approach, scaling down overheads, but the hyper competitive US market made it a tough proposition to crack.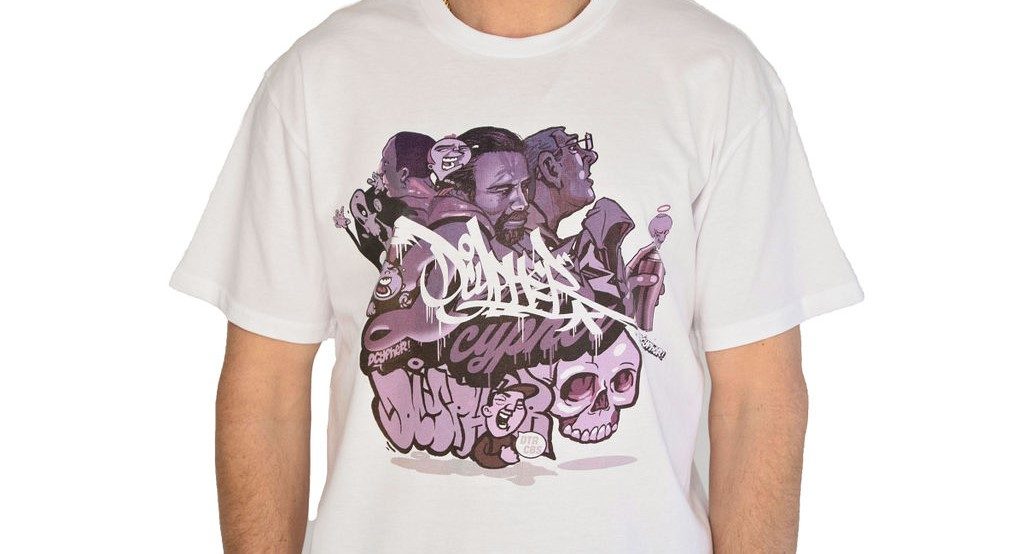 By the time he returned to Aotearoa, Dcypher had collated a stockpile of t-shirt images. Enter Tim Ellis, founder of fashion company Movers and Shakers. Dcypher had met Ellis through Truth Dubstep, when the artist had worked with the musicians on logos and promotional designs. Ellis brought the industry know-how, connections and capital to Dcypher Apparel, allowing the artist creative freedom to put his designs onto tees and into the world as creative director. The Dcypher Apparel brand was born.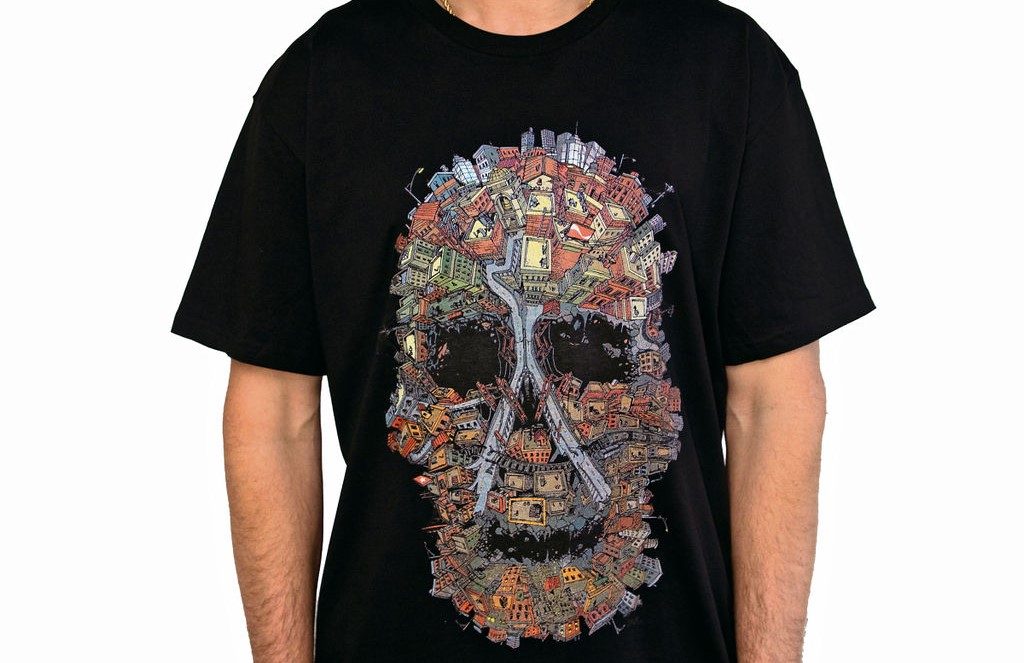 While initially hesitant to use his hard-earned graffiti name as the brand identity, it has ultimately proved beneficial due to his reputation in the urban art world. As creative director, Dcypher leads the designs, but also ensures he has input in where the shirts are stocked, choosing locations based on their connection to skate and graffiti culture, providing the right audience for the brand and a sense of authenticity. There is always a tricky line between making a brand accessible and still elevating it above mass-produced fast fashion, making sure it gets into the right hands – urban wear and youth culture is all about influence. Locally, the tees are available at Embassy on Colombo Street and Encompass at The Tannery, as well as further afield at Cheapskates Wanganui, Fusion in Wellington, Pavement in Dunedin and The Plugg in Kaitaia. Dcypher acknowledges these locations guarantee the right audience and, vitally, respect the cultures that gave birth to the brand.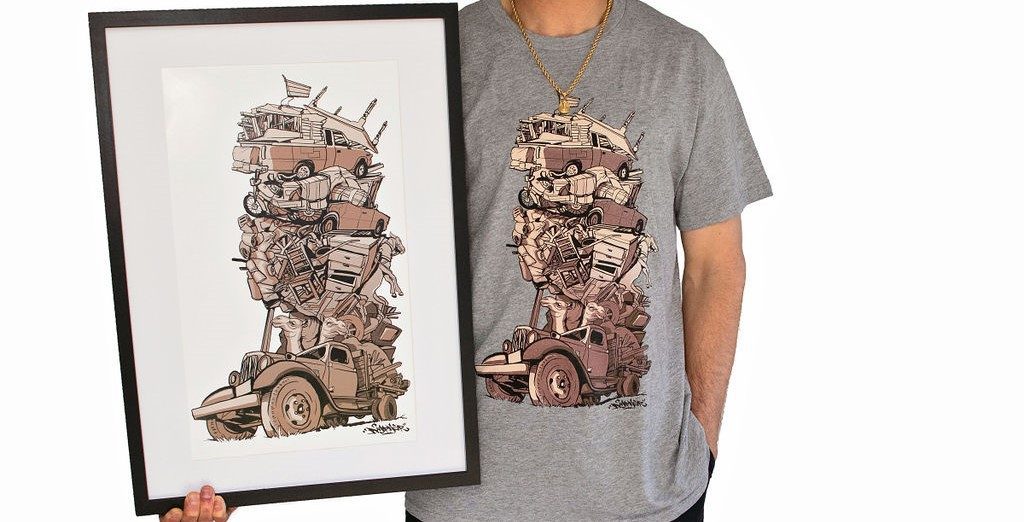 Although Dcypher's personal style leans towards the understated these days, favouring a plain black tee, the lure of a t-shirt serving as another platform for his art is undeniable. Rather than developing a completely new approach, Dcypher's t-shirt designs are drawn from his mural, wall, studio and digital designs, the artist feeling his way through the process and making changes where needed to suit the cotton canvas. And yet, the designs can also be unique from large-scale works, which often require more compromise. The t-shirt graphics are free-form, following the artist's interests as they develop, rather than being proscribed by briefs from above. The designs (on upsized tees, as preferred by skaters who value the freer movement) feature urban landscapes, Dcypher's signature skulls, characters and graffiti pieces, sometimes all worked together. Other works take on specific narratives, from corporate greed to Noah's Ark and Eastern influences. Dcypher's iconic, but now obscured, Welcome to Christchurch postcard mural (the text mid-construction in reference to the rebuild), has also been rendered as a design. With a growing range, Dcypher continues to develop new ideas for seasonal release, including the exploration of glow-in-the-dark printing.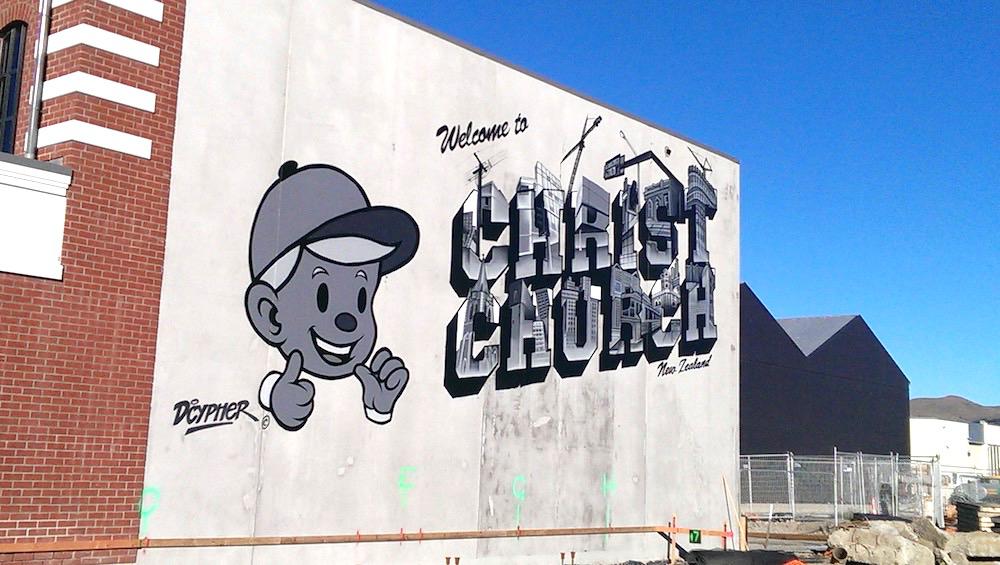 As an artist brand, Dcypher Apparel is less concerned with fashion trends, and more about the art and aesthetic as a reflection of Dcypher's style. T-shirts, with their broad appeal and ability to reach a wide audience, allow the artist and his art to engage audiences in new ways. As Dcypher suggests, young people don't often buy art, but they do buy t-shirts, and he hopes his tees can connect the two worlds.
For more about Dcypher Apparel's range and for stockists, follow @dcypher_apparel on Instagram or visit  https://dcypher-apparel.myshopify.com/