The Covid 19 enforced lock down period will have an undeniably massive impact on all facets of our lives, potentially permanently altering our routines. It is important maintain our mental health, and, for me, making and consuming art are vital aspects of my personal balance. I have been promising to catch up on the growing stacks of books at home for months and now I have this unforeseen time to finally make a dent. Urban art has a long relationship with the written word and documented image (graffiti itself is typographical, and slogan-based street art has a long lineage including The Gorilla Girls and John Fekner), from the early classics to the increasingly flashy publications of today. For an initially underground art movement, new publications (not to mention online content) emerge regularly, from big publishing houses or independent sources, echoing the complex (and at times contradictory) nature of contemporary urban art. Graffiti and street art books have spanned a range of approaches: seminal explorations of emerging creative cultures, academic studies, artist monographs, historical documents, surveys of themes and specific geographic locations, photographic collections and publications accompanying exhibitions and events.
We figured this was a perfect time to discuss some of our favourite urban art books. This is not a 'best of' compilation, nor are these entries reviews as such. It is intended to show an array of books, each with something that grabbed us; from the conceptual content to the pure beauty of the physical object, or even historical importance, these are the pages we love. There are also plenty more not included here, books we plan to share with you in the coming weeks on our Instagram page (think of it like a book club), so please let us know which books you would include on your list…
Subway Art – Henry Chalfant and Martha Cooper (Thames & Hudson, 1984)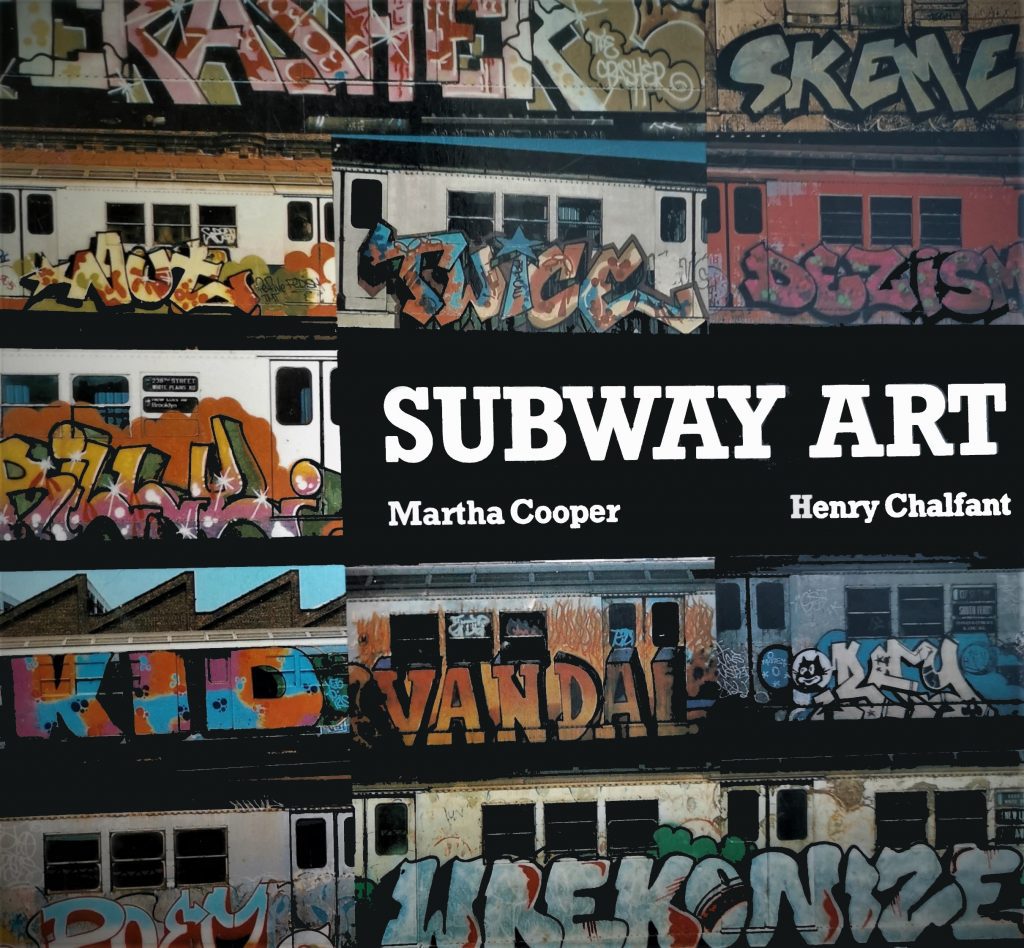 What else could start this list? Perhaps the most revered graffiti book of all time, Martha Cooper and Henry Chalfant's 1984 documentation of the rising force of New York graffiti is responsible for inspiring waves of future writers. Tatty copies, sometimes photocopied, are regularly cited by graffiti artists as their introduction to the culture, used as a guidebook for early attempts. Part of the success of Subway Art comes from its accessibility, avoiding overwrought analysis and focussing on the visual images (Cooper and Chalfant are primarily photographers), but it was also perfectly timed, coinciding with the seminal documentary Style Wars (of which Chalfant was a co-producer with Tony Silver). To put it bluntly, if Subway Art isn't in your collection, you aren't doing it right…
Getting Up – Subway Graffiti in New York – Craig Castleman (MIT Press, 1982)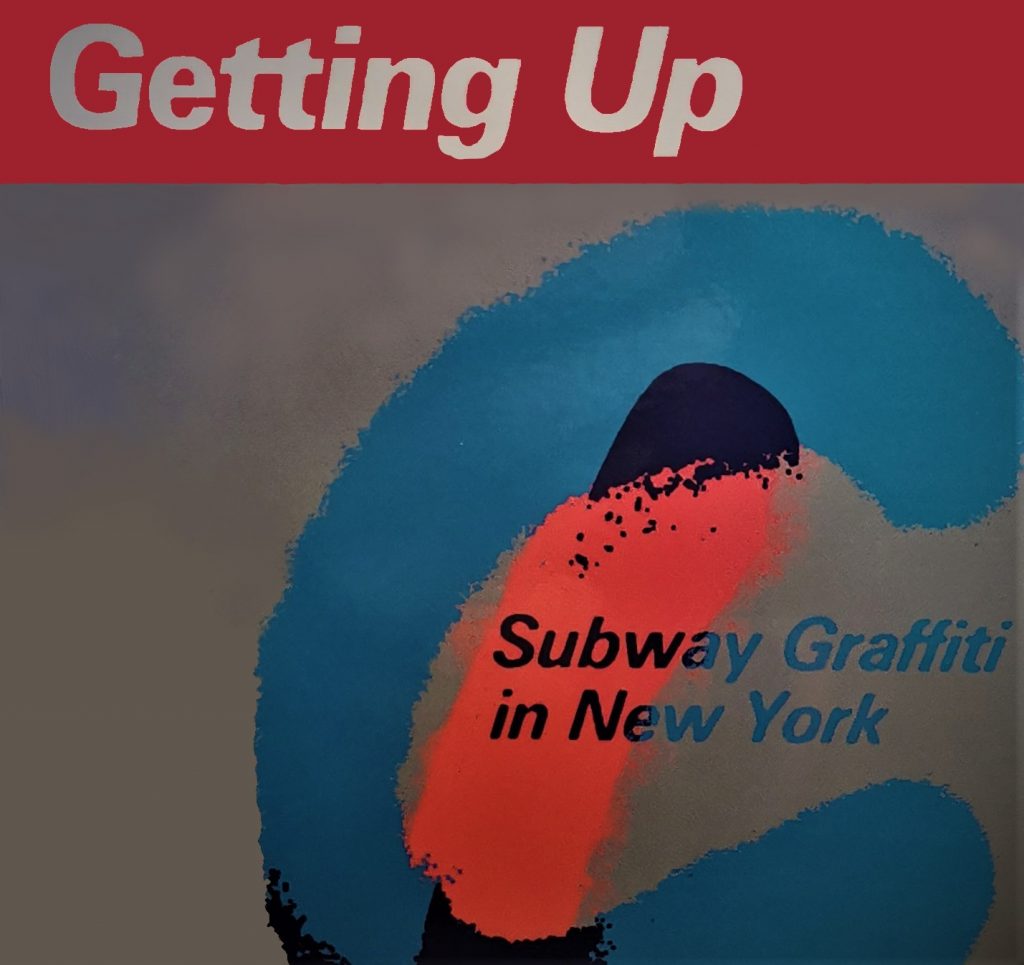 Craig Castleman's 1982 tome on graffiti culture may not have quite reached the popular status of Subway Art, but it is, for some, equally as important. A sociological study of graffiti culture, Getting Up surveys the youthful graffiti subculture blossoming on New York City subway trains, documenting and explaining many of the concepts that remain central tenets of graffiti today. This might be more of a specialist read due to its academic nature (although it is concise and straightforward), but ultimately it is a reminder of graffiti's extension beyond art or crime, and into something representative of an entire culture that has spread across the globe. Castleman's candid interviews revealed the self-constructed community of graffiti and positioned it as a more complicated network than it was considered at the time.
The Faith of Graffiti – Norman Mailer and Jon Naar (Harper Collins, 1974)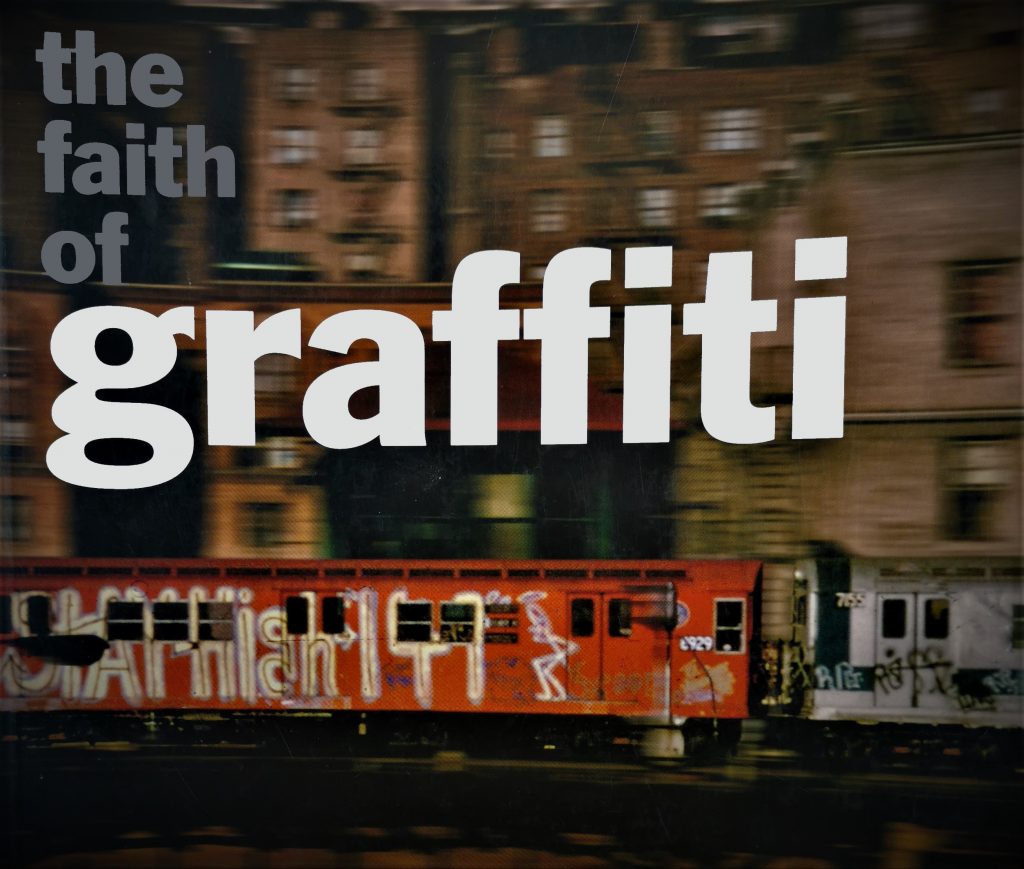 To keep the theme of important early writing going, The Faith of Graffiti is another example of how graffiti writing was capturing the public imagination in the early-to-mid 1970s. While many dismissed graffiti as a plague that was breaking down civil society, others were fascinated by its mysterious nature and practitioners. Norman Mailer, the well-known writer and social critic, brought his own flair to photographer Jon Naar's images of the infant graffiti culture. Mailer takes on the role of aesthetic investigator (or A1 as his tag moniker in the style of his subject), and interviews members of the subculture before considering the city of New York's political response to the youthful art movement and even making art historical comparisons. In a sense, Mailer's stature gave graffiti a legitimacy it was never seeking. The words though are only part of the book, Naar's photographs providing the necessary visual vibrancy that give Mailer's writing life and context.
Wall Writers – Graffiti in its Innocence – Roger Gastman (Gingko Press, 2016)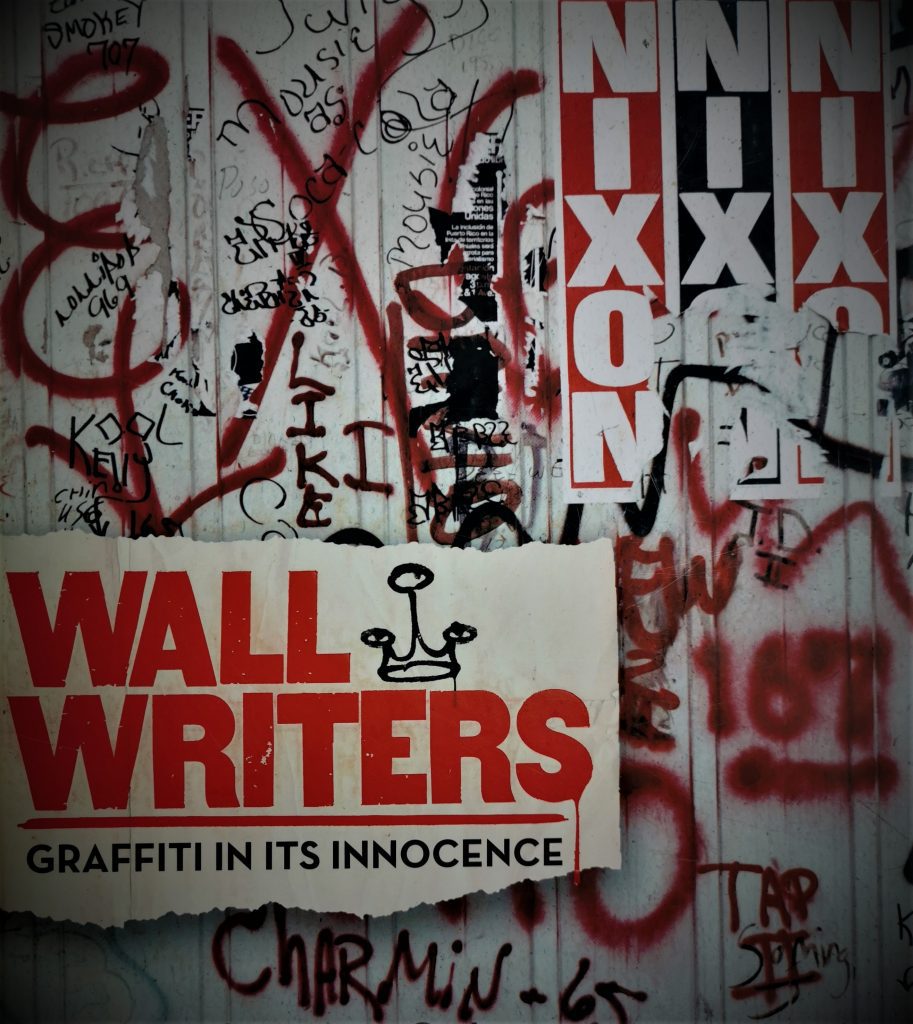 Roger Gastman's Wall Writers accompanies a documentary of the same name about graffiti in its early days. It features an impressive number of interviews with key figures, including Cornbread, Taki 183, LSD OM, Snake I, Cay 161, Junior 161 and Cool Earl. It brings together the keys places, figures, groups and documentarians from the early phases of graffiti writing culture, including dalliances with the art world. Wall Writers unveils the social and historical climate that birthed graffiti as a subculture, including the birth of aerosol, the phenomenon of Kilroy Was Here, and advertising and social messaging. The fascinating social ephemera, along with the personal stories and photographs, make Wall Writers a beautiful production that comes close to what it was really like in those early days, perhaps just with cleaner pages.
The History of American Graffiti – Roger Gastman and Caleb Neelon (Harper Collins, 2011)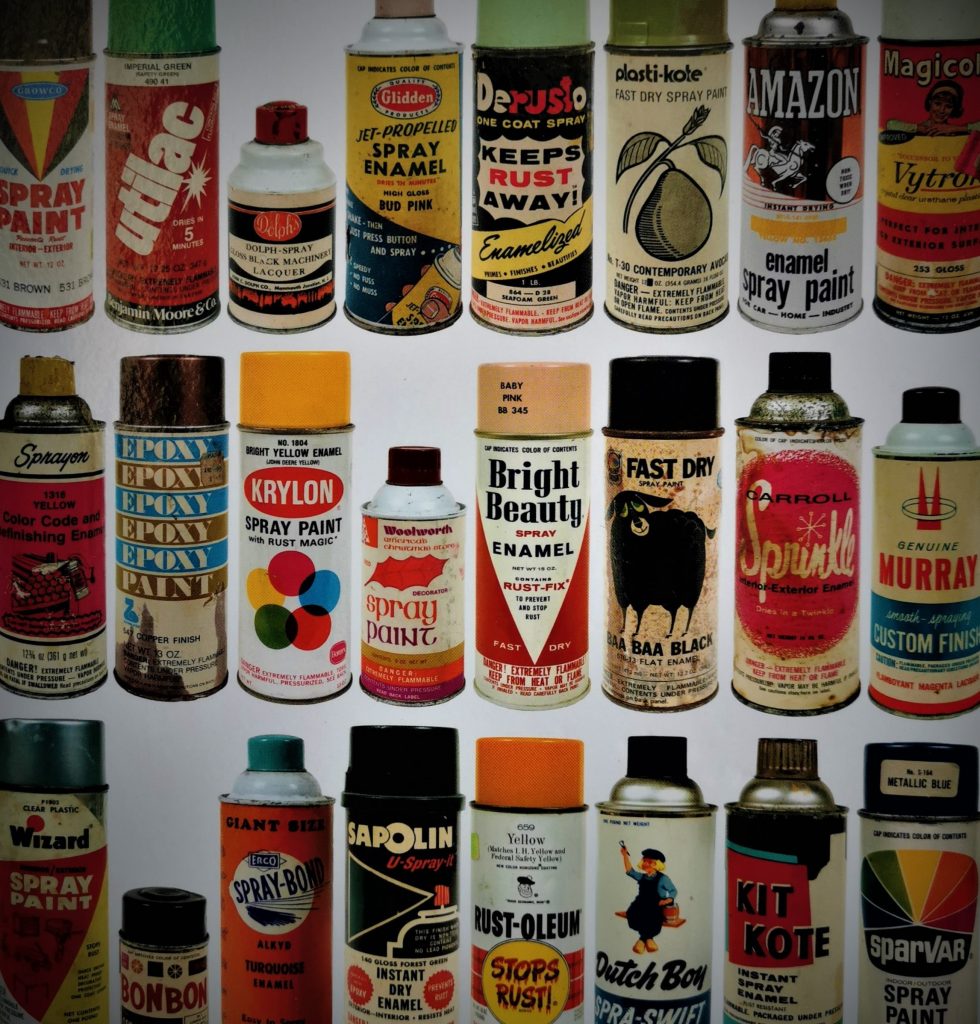 Roger Gastman and Caleb Neelon's thick survey of American graffiti essentially takes on an impossible task, the authors even admitting as much, recalling one interviewee declaring that: "Anyone who tries to tell you the history of graffiti is either a liar or a fool." But while it can never be definitive, it is most certainly exhaustive, with stories and images from cities and regions from coast to coast, and including more specific offshoots of the culture (including freight train painting, graffiti inside galleries and the rise of street art). With images sourced from a huge number of contributors, it is a fascinating insight into how graffiti has mutated in different areas, and yet how consistent influences remain central. Its compartmentalised format also makes it more easily digestible, allowing readers to jump into different cities rather than following a traditional narrative.
The World Atlas of Street Art and Graffiti – Rafael Schacter (Yale University Press, 2013)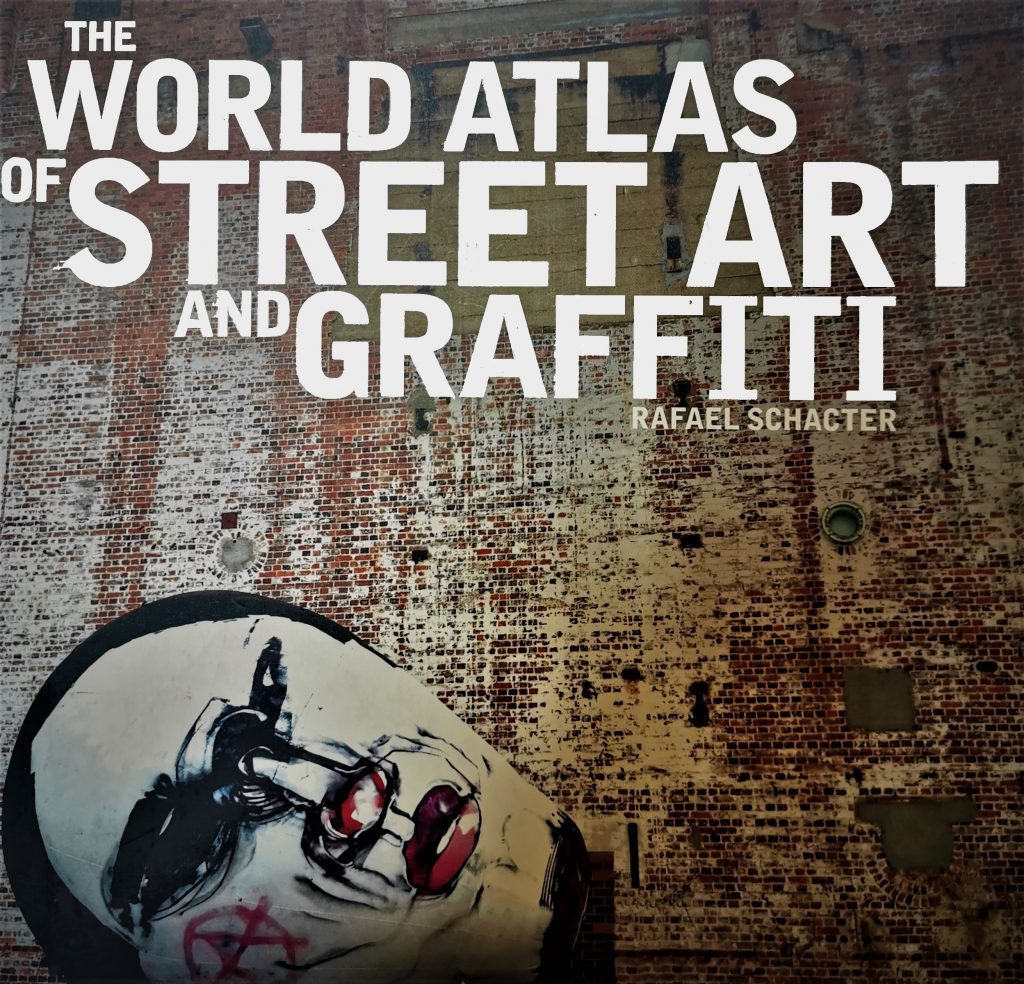 Rafael Schacter's compendium of Independent Public Art (a term he adapts from Javier Abarca) is a globetrotting survey of the new school of public art practices that have emerged out of graffiti and post-graffiti. From ephemeral interventions to technological approaches, the litany of terms considered is intriguing: emotional advertising, symbolic figurative graffiti, conceptual vandalism, hacktivism, bibliographic bombing, and existentialist graffiti to name a few. A reminder of how far these interventionist practices have come, it is thoughtful and yet approachable. Unlike The History of American Graffiti, which attempts a similar, albeit more defined, geographic scope, Schacter's Atlas does not seek to recount a history, but to take a snapshot of these artists and their diverse practices, and in doing so, reveal the growing maturity of contemporary urban art as a form of new public art. Schacter also includes a selection of maps made by artists to represent their hometowns, with favourites including Momo's New York journey and Lush's typical caustic cartography of Melbourne. For good measure it includes Askew and BMD in the 'Rest of the World' section.
Trespass – A History of Uncommissioned Urban Art – Ethel Seno, ed. (Taschen, 2010)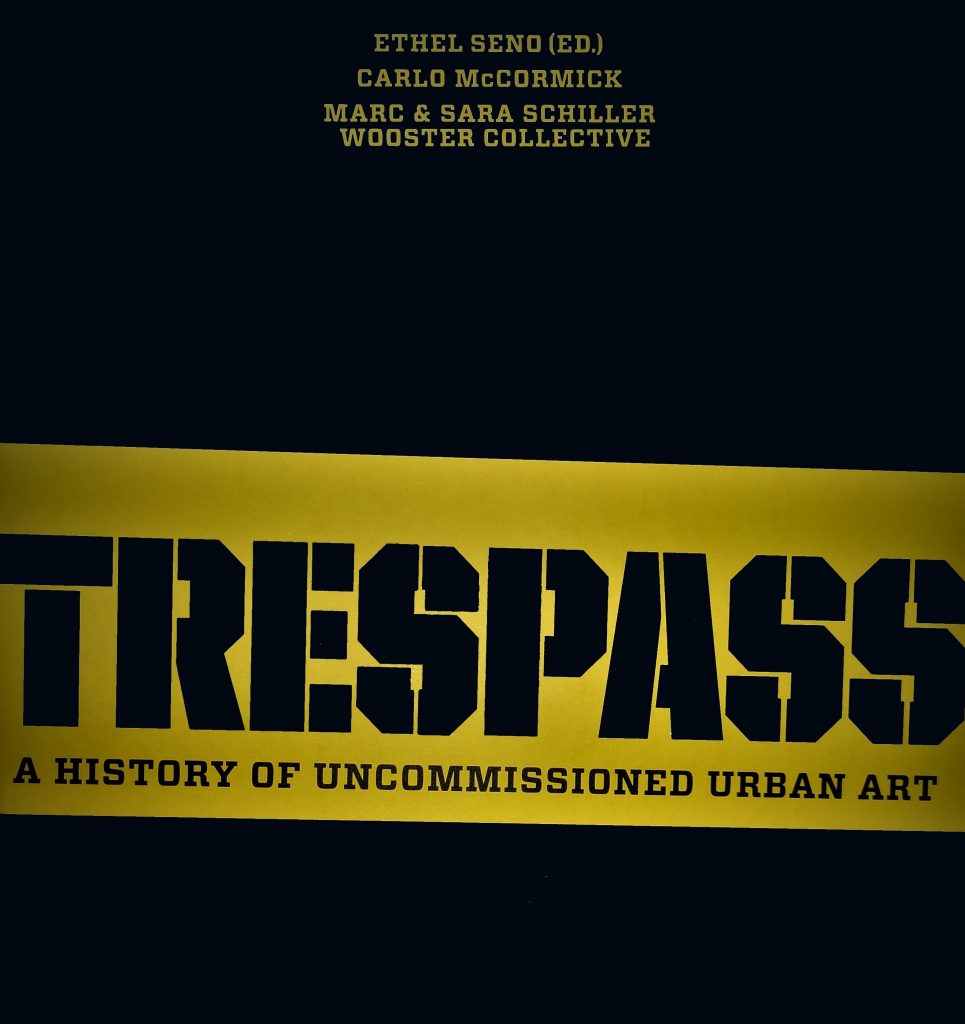 Edited by Ethel Seno and featuring contributions from Carlo McCormick and Marc and Sara Schiller from the Wooster Collective, Trespass is a more cerebral exploration of the rebellious aspects of urban art. Less pictorial (although still a good looking book), it is the essays that consider the various strands of un-permissioned art (even the distinction between terms such as illegal, uncommissioned and un-permissioned is an interesting discussion) within the urban landscape that take centre stage, from legal status, public space, and counter-consumerism, to urban folk art and environmental approaches. Trespass importantly reminds us of the importance of transgression in urban art, a fact that can sometimes be downplayed in blockbuster shows, crowd friendly festivals and commissioned (and especially commercial) projects. To celebrate such aspects is not an easy task in a published book, where external forces may require concession, but Trespass is able to build an interconnected history of urban art's disruptive potential.
We Own the Night – The Art of The Underbelly Project – Workhorse and PAC (Rizzoli, 2012)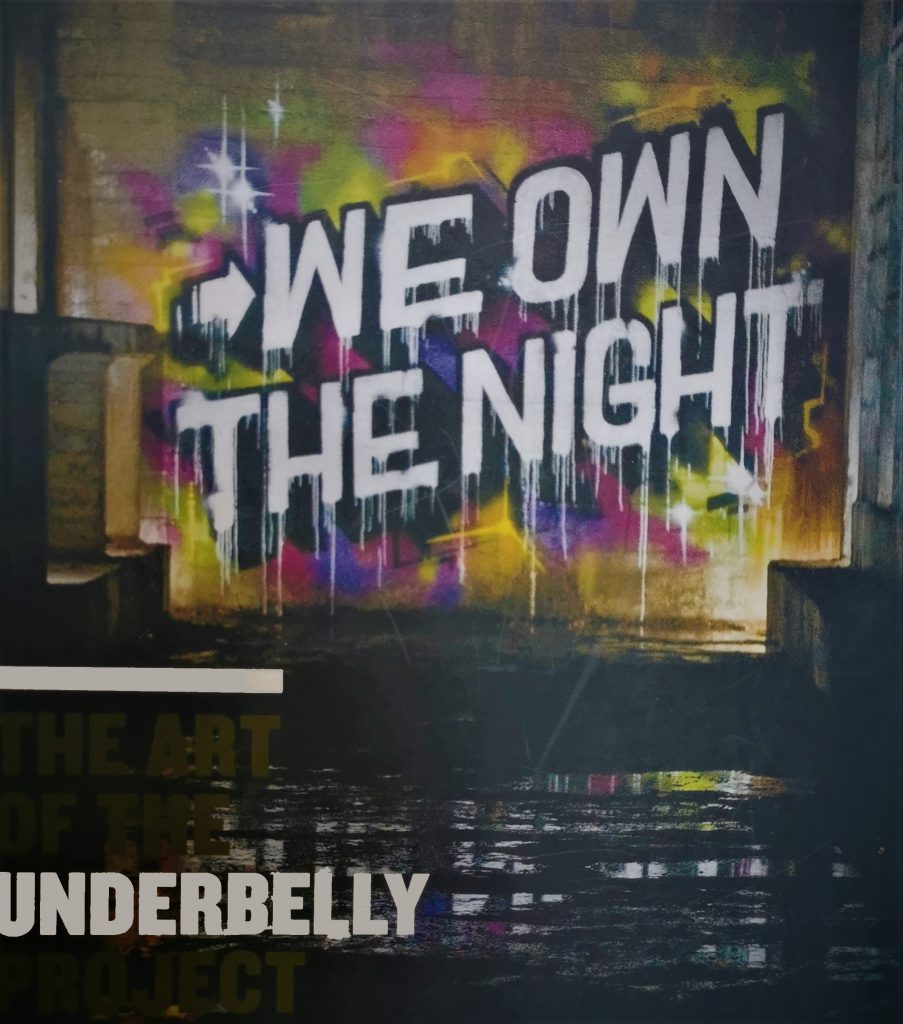 Workhorse and PAC's documentation of the secretive Underbelly Project, which saw artists invited to paint an abandoned network of subway tunnels in New York, is like a ticket to an exclusive party. The project itself was so clandestine that even artists were blindfolded as they were taken underground. The book is a revealing insight into an inaccessible gallery now closed forever (or at least until a new generation of urban explorers finds the tunnels and its painted walls). The eerie setting is perfect for a book, silence is a key quality and reinforces the isolation of the project, while the spot-lit images, darkened in the corners, provide a sense of being amongst the creepy surroundings, unsure of each strange creak and crack. Spanning several years, The Underbelly Project saw an impressive array of talent paint the aged concrete, from Logan Hicks, Ron English and dabs Myla, to Dan Witz, Lady Aiko and Remi Rough. Much like Trespass, We Own the Night celebrates the rebellious and outsider qualities or urban art.
Flip the Script – A Guidebook for Aspiring Vandals and Typographers – Christian P. Acker (Gingko, 2013)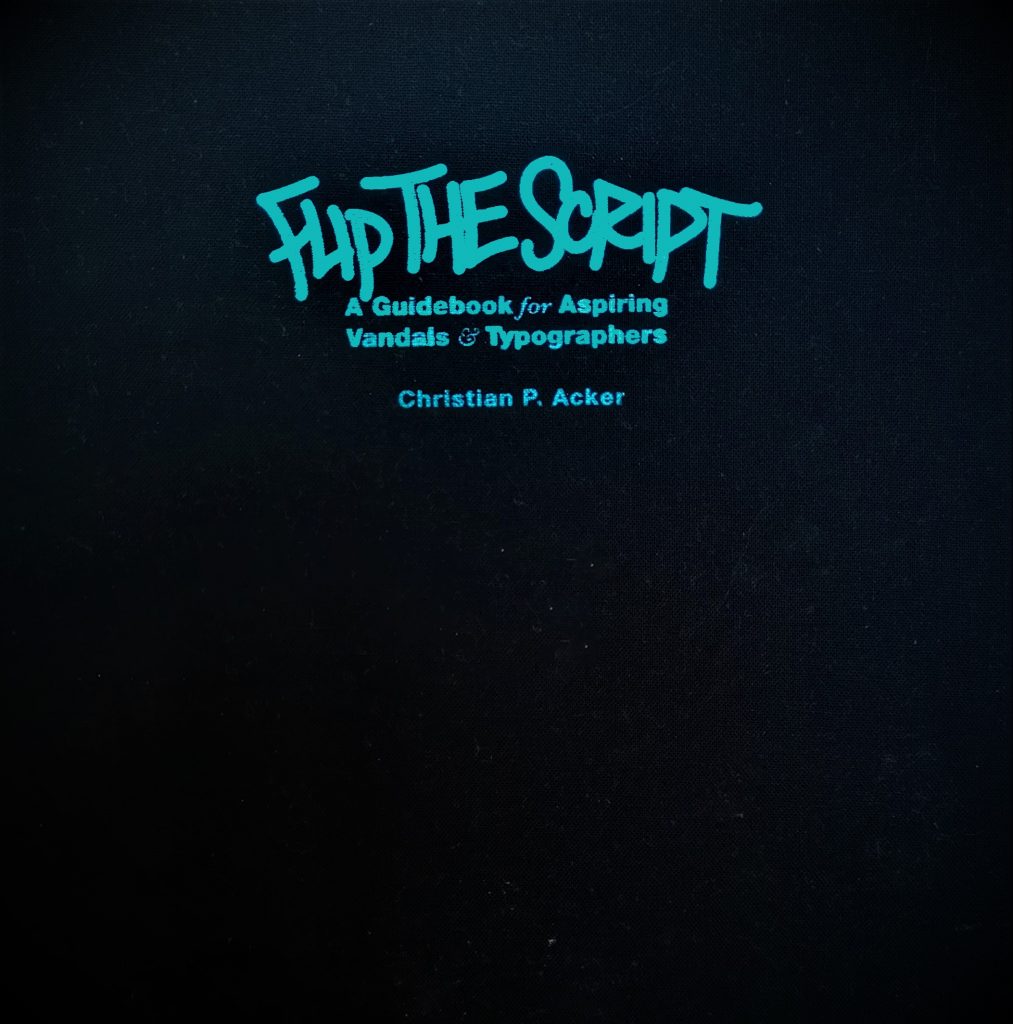 Christian P. Acker's typographic text is similar to a number of font-inspired books, but is also a fascinating insight into regional hand-styles across the U.S. It is sweeping in locations and time periods, painstakingly recreating letter forms to create a database of styles, revealing the various folk inspirations behind little details. Contributors present full alphabets of their signature style, while Philadelphia's Wickets are a uniquely specific example explored in depth as well. As the styles pile up, it becomes impossible to not start imitating as the intricacies are revealed and the reason behind those little details become apparent. Acker presents graffiti hand-styles as folk-inspired calligraphy, type designer Christian Schwartz comparing his field recording approach to ethnomusicologist Alan Lomax's work with folk music in the 20th century. Flip the Script is also a beautiful book, bound in black cloth and restrained in a blue and grey palette, it is clearly a passion project.
InForm – New Zealand Graffiti Artists Discuss Their Work – Elliot O'Donnell (Reed, 2007)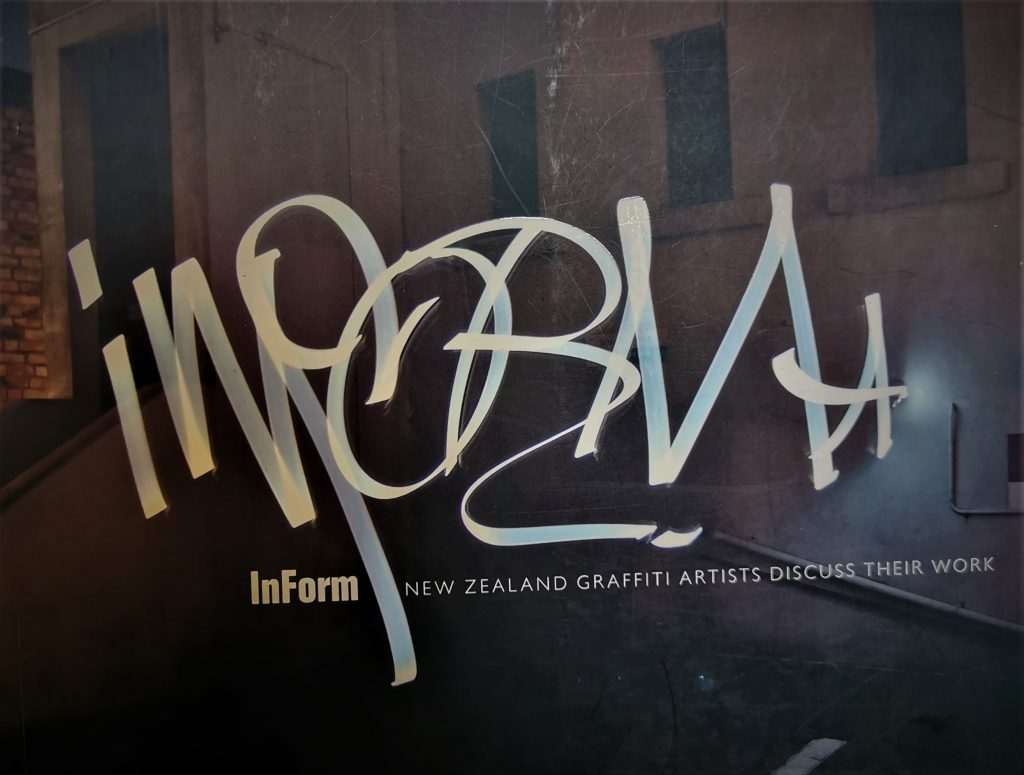 Elliot 'Askew' O'Donnell is not only one of Aotearoa's most revered artists (let's be honest, he is a global powerhouse now), he is also a key voice in the discourses around graffiti and urban art. After founding Disrupt with Pest5/Johnny 4Higher, Askew was already acknowledged as a leader of the New Zealand scene by the early 2000s, and InForm, produced in 2007, was another string to that bow. A combination of a snapshot of the scene and a process guidebook, it features the country's biggest names, interviewed and then photographed painting, their pieces documented at each stage from outline to complete. It is an impressive undertaking for its time and reaffirms the primary status of graffiti in New Zealand urban art culture. While Auckland is heavily featured, and as expected the heavyweight TMD crew, Ōtautahi is well represented by Dcypher, Lurq and Pest5 (who had relocated to Auckland by that time).
Toy Stories – TOGO (137k Gallery, 2020)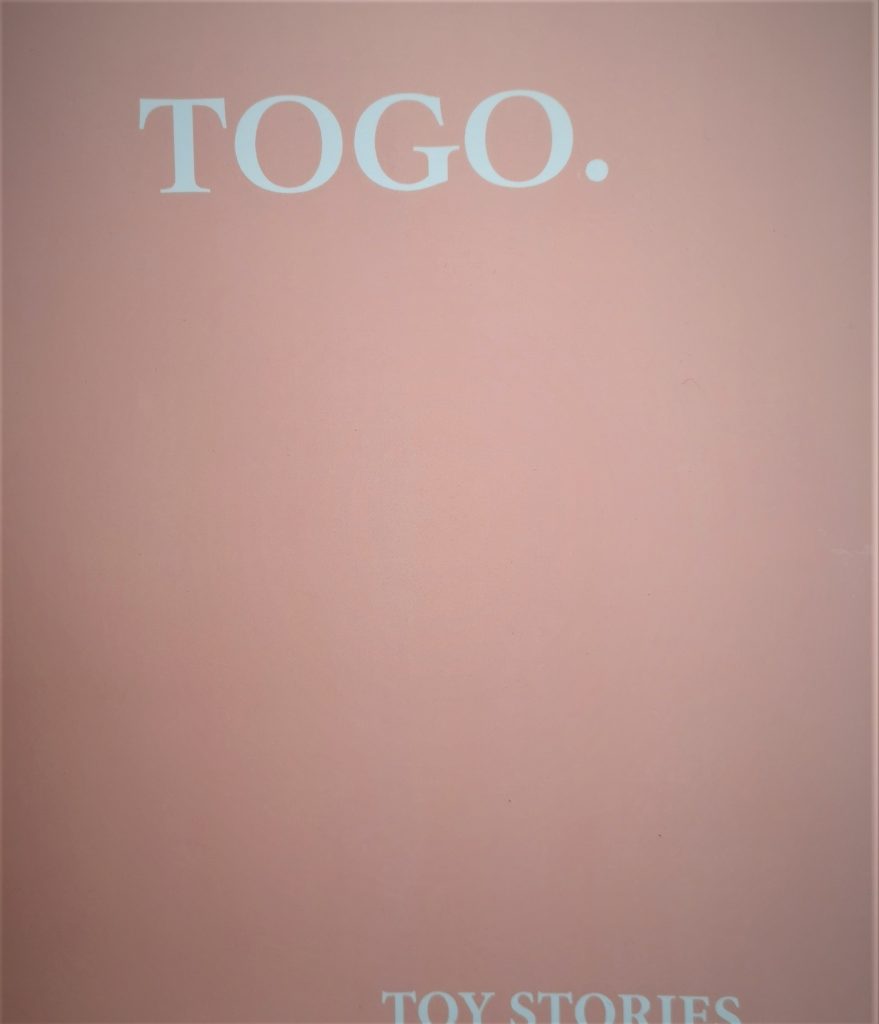 The newest book on this list, TOGO's recently published Toy Stories might be one of my favourite things from 2020. The minimal cover, in TOGO's signature pastel pink, conceals the energy that the nomadic artist is known for. Mischief and compulsion are central themes, captured in TOGO's en scene photography and anecdotal writing, all based on real experience. Toy Stories makes apparent the feelings and sensory realities of graffiti and urban exploration, all with a combination of zine-like zest and elegant production. In many ways, this is a manifesto, part written word, part visual image, yet all direct, including the documentation of paint splattered garments and shoes, brushes, a balaclava and bolt cutters in a manner akin to a museum catalogue. Toy Stories is an impressive analogue addition to TOGO's digital documentation of a graffiti artist's life on the peripheries and a unique addition to Aotearoa's urban art scene, a beautiful object as an artist book, and yet undeniably authentic.
So, that's our list, what have we missed? Let us know in the comments and follow us on Instagram for more book club entries…