So, after kicking off this recap series last month, it became apparent how fast each iteration would come around! Luckily there has been plenty to keep us going, with good weather, a number of spots and new initiatives, February 2019 saw Christchurch's urban art scene keep up appearances, from the return of a big name, to the return of an important event, it was a good month…
Jenna Lyn Brown with Porta and Dr Suits – Viva New Brighton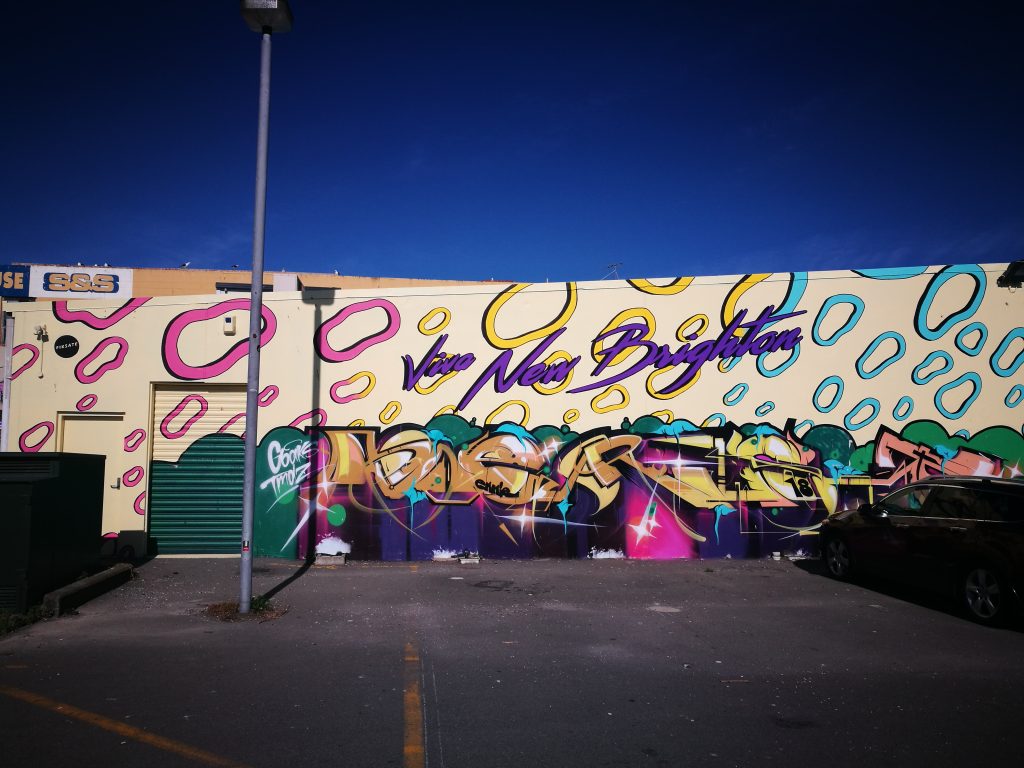 A fun addition to the seaside village (along with a spattering of new paintings throughout the mall) the text-based painting on the old Couplands building deftly co-exists with Auckland artist Berst's dynamic piece, with shared echoes of colour, albeit in contrasting styles. The declaration 'Viva New Brighton' becomes a proud celebration of the community's rebellious spirit…
Style Walls 2019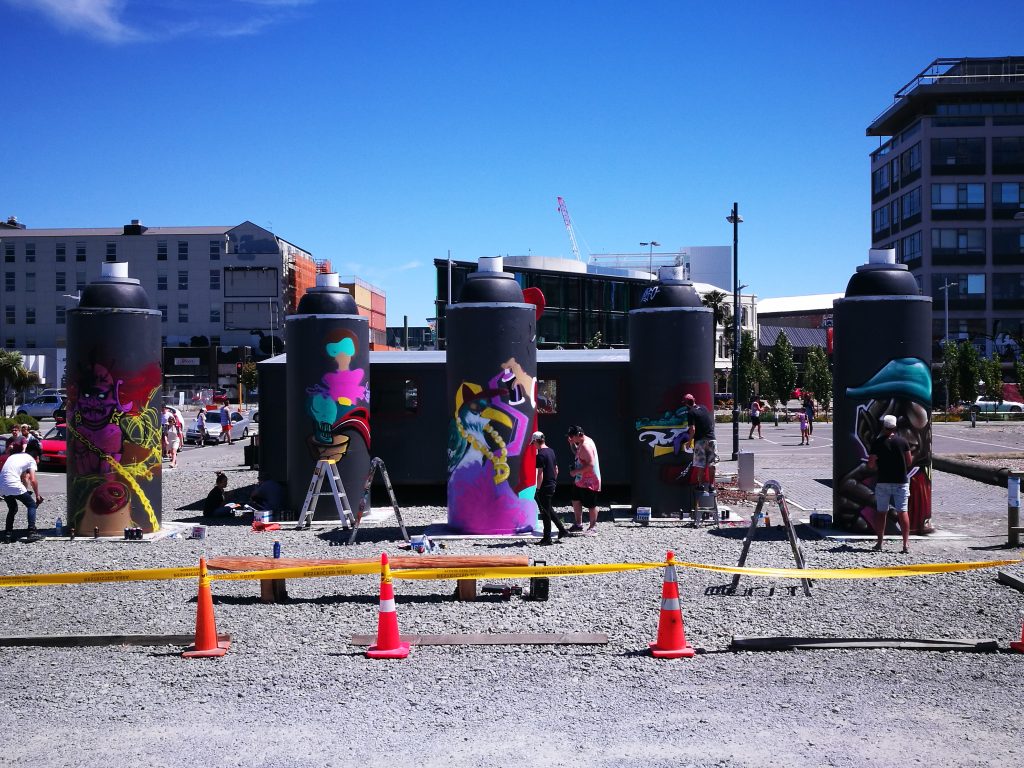 In early February, the local institution Style Walls returned, once again pitting an array of talented artists against each other in a battle format. Utilising the giant cans as the canvasses, Style Walls 2019 focussed on characters rather than letters, and the hand-picked line-up were allocated four hours to impress the judges. Ysek7 came out on top, beating out Kieos, Dove, Daken and Sewer. Stay tuned for an interview with the champion, and some further insight into Style Walls with co-founder Ikarus…
Black Book sessions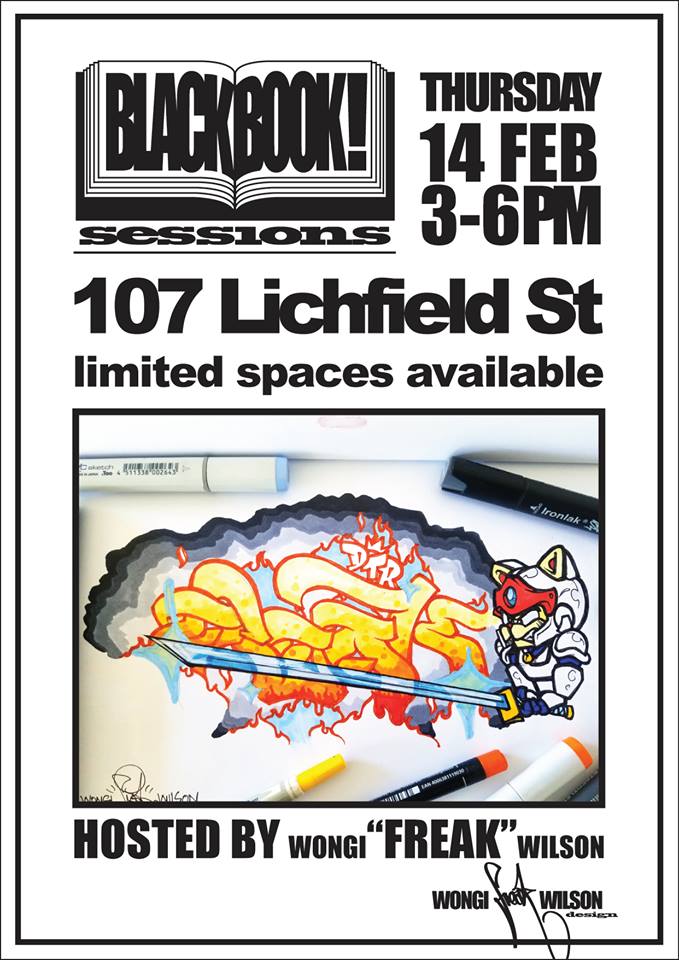 While not strictly a February event, we just had to shout out the Black Book sessions that have been running for several months now, encouraging graffiti artists of all ages and levels to commune and create. Established by Wongi 'Freak' Wilson, Emma Wilson and Ikarus, the sessions are held weekly on Thursday afternoon/evening at the Youth Space on Manchester and Lichfield corner. See their Facebook page for more details…
Who is that Lurq-ing?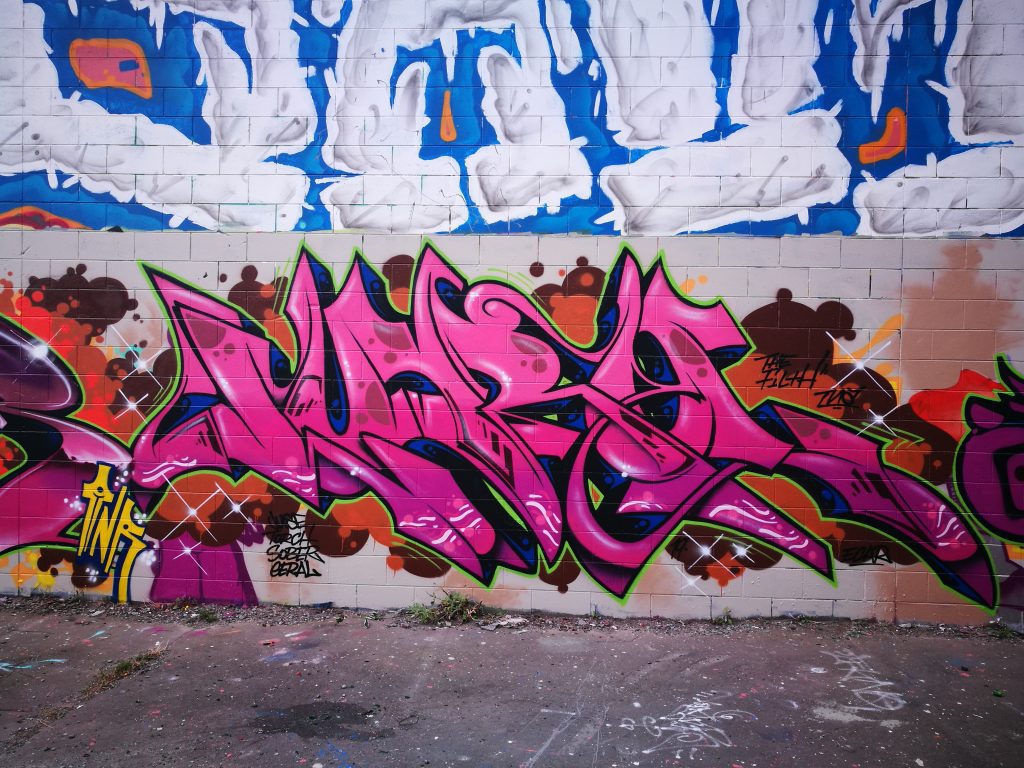 It is always good when local legends leave their mark, so seeing a number of pieces around the city by Lurq deserves a mention for the month of February, that recognisable style featured in a number of productions in different spots…
Dove and Wongi – Bode tribute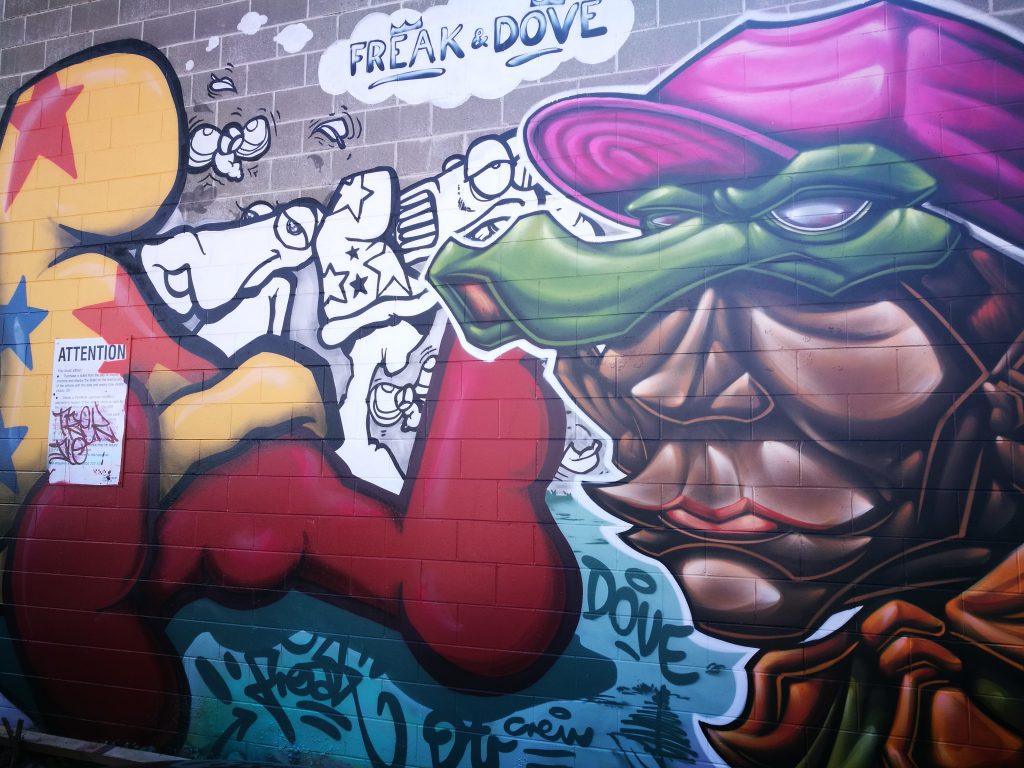 Definitely a personal favourite, the tribute colab by Dove and Wongi 'Freak' Wilson in Hereford Street combines the stylistic flair of each artist while celebrating a seminal influence on graffiti culture. The underground comic artist has been a massive inspiration on a number of graffiti writers, and his iconic Bode Lizards and Cheech Wizards have been included alongside pieces and in productions across the globe.