And that's half of 2020 gone already. Although lets be honest, this year has seen a fair amount of activity, some shitty, but others important and long overdue. This month's collection acknowledges these struggles, as well as looking to the past, the future and art as a gateway to explore and consider more than our immediate preoccupations. From Askew One's haunting risograph print with MK Press and Fiksate, to our tribute to graffiti legend Jungle and the countless voices he inspired as a rebellious actor in the local urban landscape, here are our favourite things from the month of June…
 Askew One x MK Press x Fiksate collab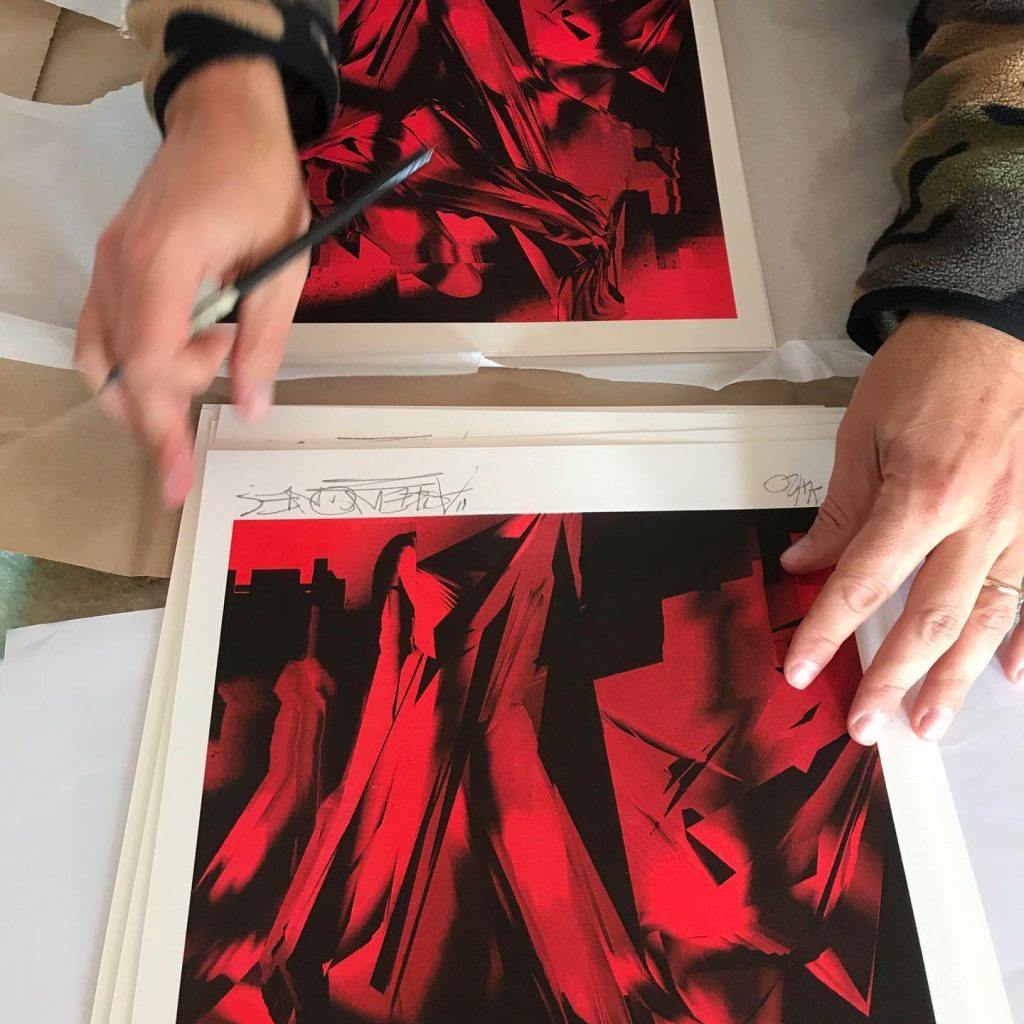 The month started on a high with the release of Askew One's limited edition print as part of the MK Press/Fiksate artist collab risograph print series. Following Dr Suits' initial release, Askew's striking red and black abstraction continued the popularity of the concept, selling out in just hours. The work embraces and explores the qualities of risograph printing, while continuing his digital studies drawn from urban environments. The result is a twisting, jagged image filled with a sense of terror and dread due to the blood-like tone. Setting a benchmark for the series, you wouldn't really expect anything less from Aotearoa's finest, would you?
Graffiti jam for the New Brighton Outdoor Art Festival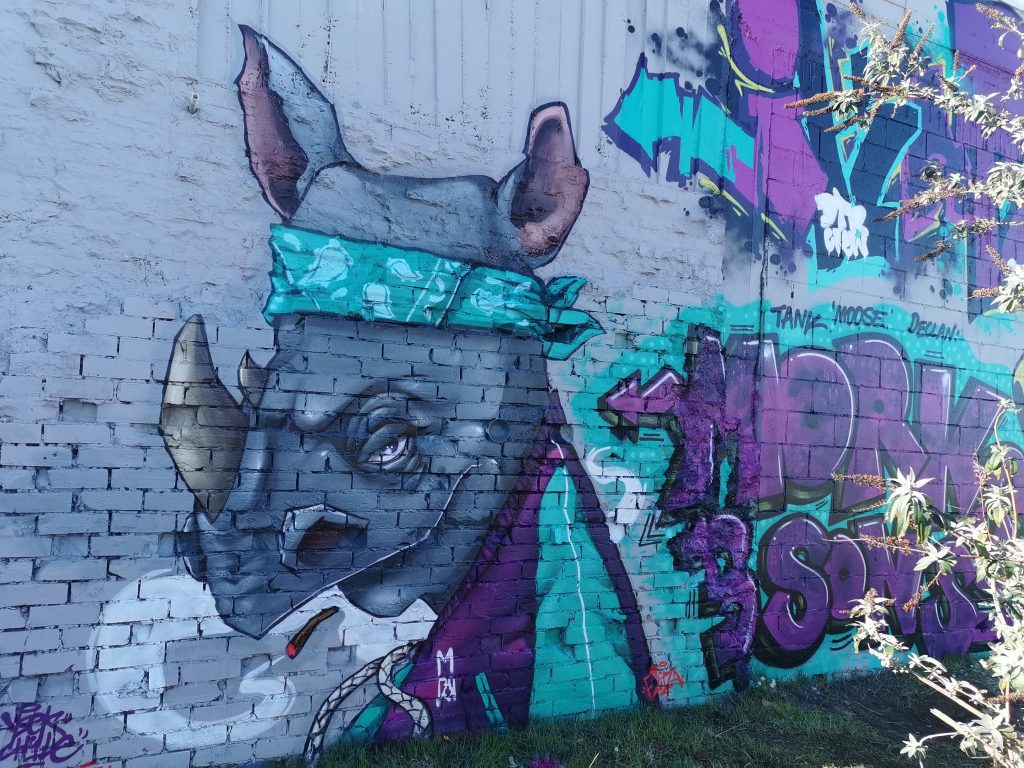 The delayed and reconfigured NBOAF signed off with a traditional graffiti jam wall, with a number of local talents transforming a wall in the middle of New Brighton Mall. The green and magenta colour scheme tied the various pieces together, while individual styles and characters by YSEK and Dove ensured variety as well. The wall was intended to represent and celebrate traditional graffiti art, and as such was always going to draw criticism from some corners. The online discussion about the wall's appearance was interesting to say the least, highlighting the ongoing and deeply held misconceptions and prejudices around graffiti, even when produced legally…
Jungle Tribute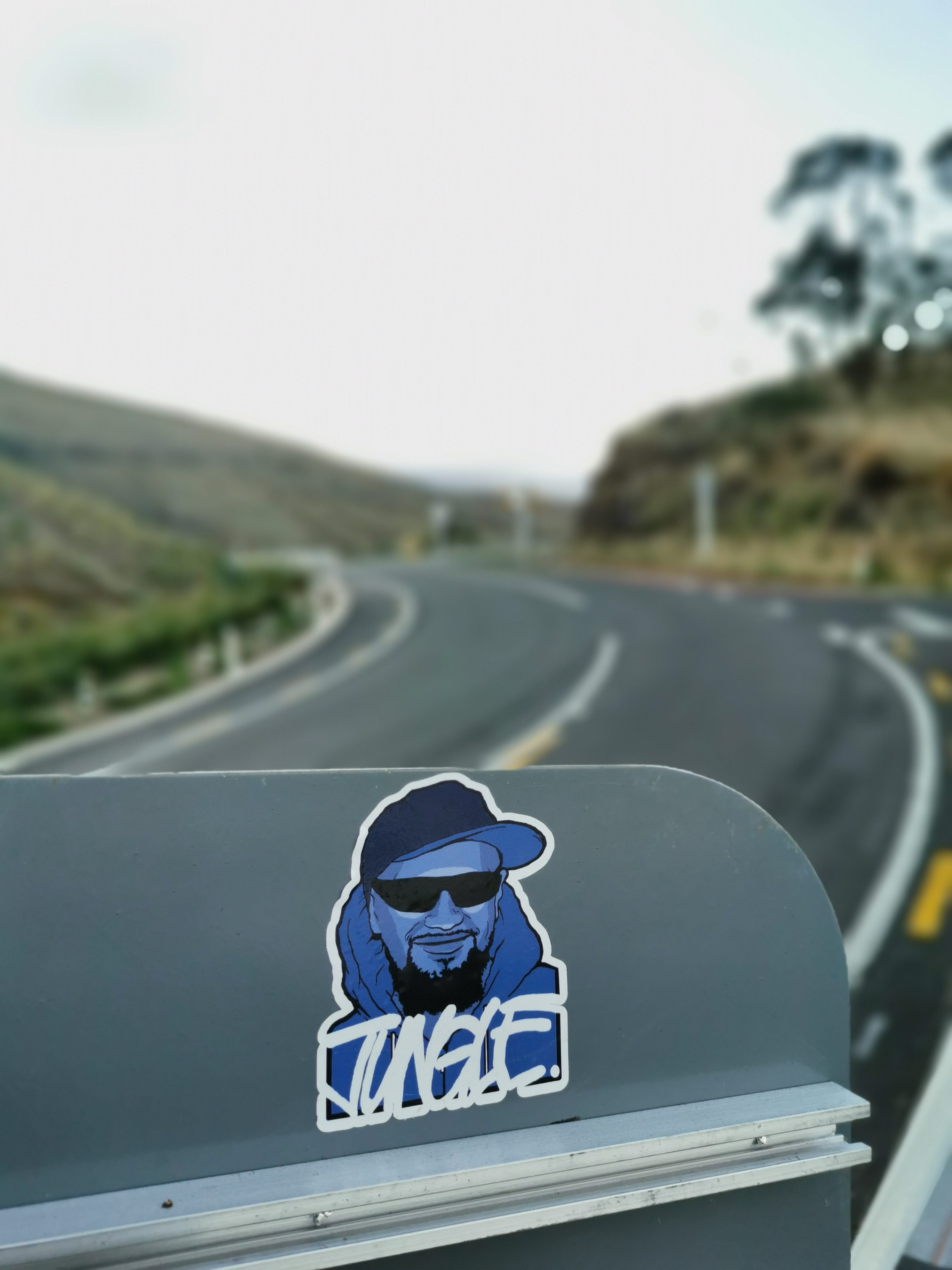 When local graffiti legend Jungle passed away in March of 2019, Christchurch's graffiti culture spoke by painting tributes across the city's walls. I had discussed with Ikarus the idea of a larger written tribute that explored Jungle's legacy, however, by the time we got to sit down with an eye on the one-year anniversary, lock down struck. In addition, what started as an interview with Ikarus, developed into a multi-generational project, stretching the process out. However, by June, the lengthy tribute was finally online. Hearing stories of Jungle's influence, it was quickly apparent how consistent his impression was, a man who the city's graffiti culture was indebted to, but also a character who influenced people by his charismatic personality…
Black Lives Matter Protest Posters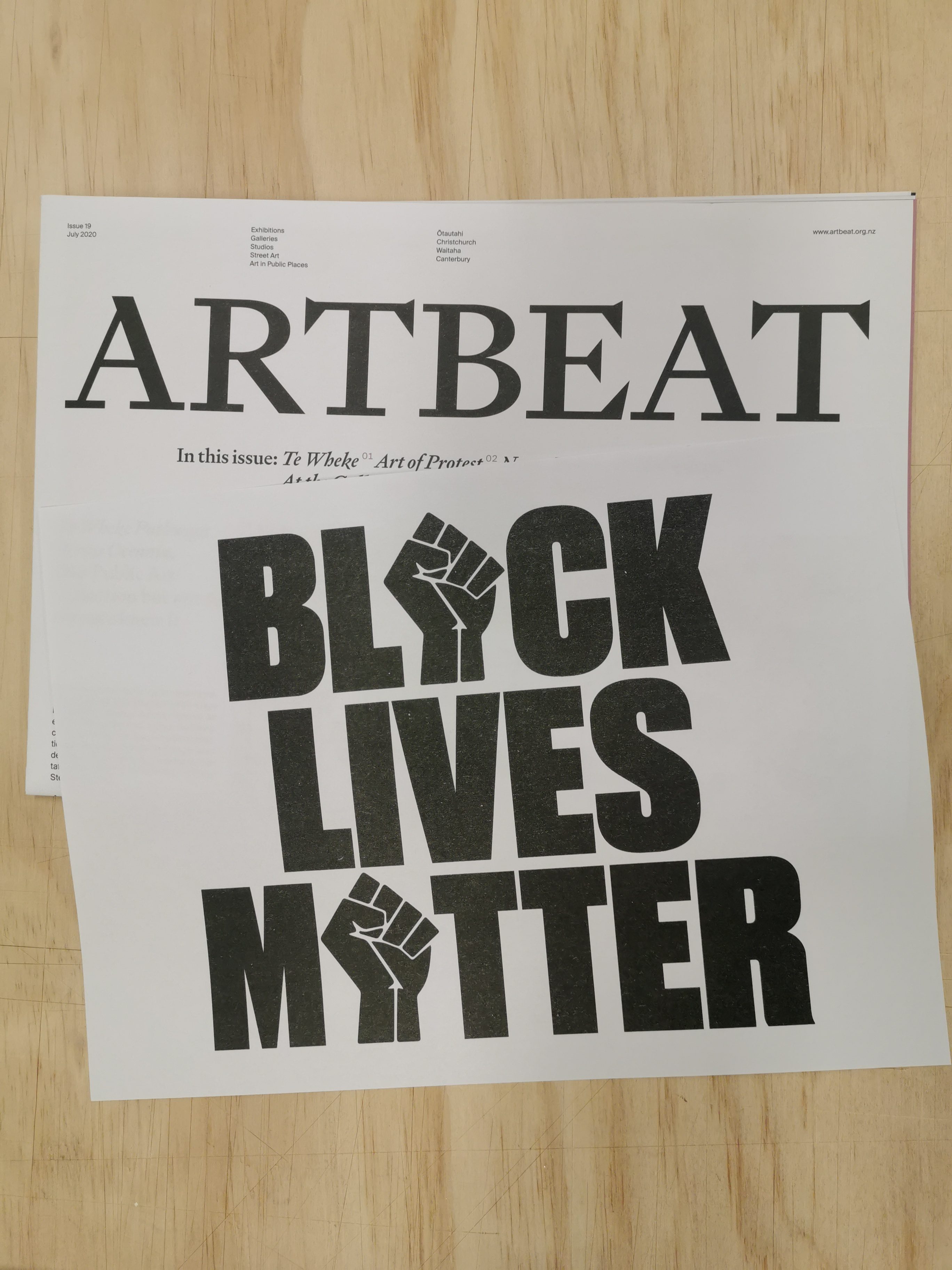 The latest issue of Art Beat, the visual arts newspaper edited by Dr Warren Feeney, featured an insert of A4 posters drawn from the shared archive Posters for BLM (@posters_for_blm). The three variations, by Stephen Powers, Sara Froese and local designer Roydon Misseldine, were risograph printed by MK Press and included inside the free paper. Importantly, the posters ensure visibility to the cause and serve as a reminder of the potential to raise a voice about oppressive systemic issues. While a small gesture, it attempts to continue this vital narrative. More posters are available for free download (for non-commercial use) from the archive, with a link in their Instagram bio.
Porta x FOLT Skull Collab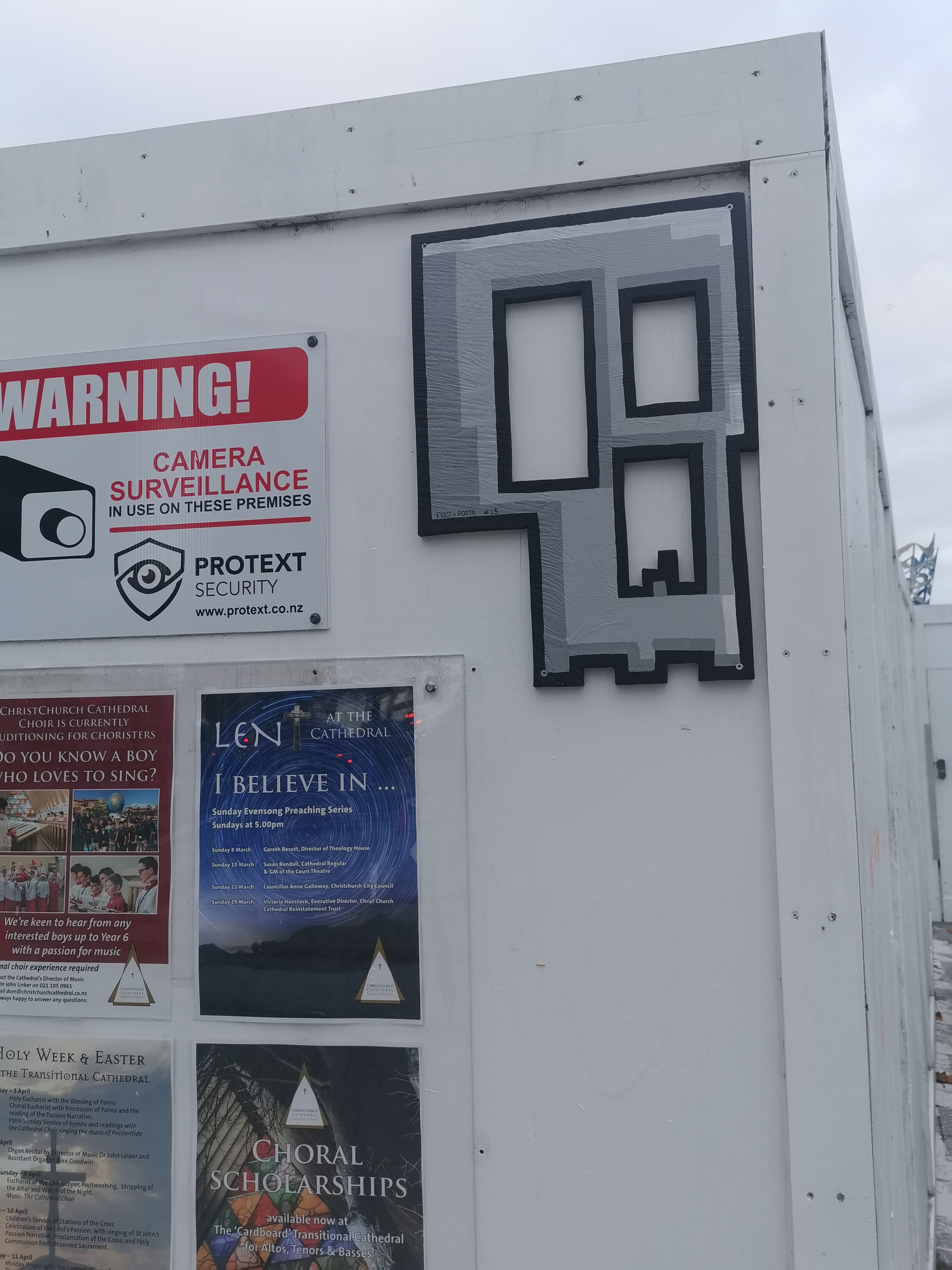 The collection of FOLT skull cut-outs continues to grow around the city (although many have disappeared as well, seemingly too attractive to collectors), and this subtle variation by Porta is a personal favourite. Porta's recent investigation of pixelated video game aesthetics is utilised here, but with an understated approach, the granite colouring giving a bare concrete appearance that only reveals the highlights, shadows and blocky shapes upon closer inspection.
And that was June 2020, for me at least, let us know what you enjoyed over the month in the comments…