Style Walls is back!
Style Walls has become an institution in the city's post-quake urban art scene, and this Saturday it returns for its fourth incarnation. Style Walls 2018 will be staged at the youth park on the corner of Manchester and Lichfield Streets, with the competitors adorning the giant free-for-all spray cans, a further activation of the unique space's stated role as an evolving art space.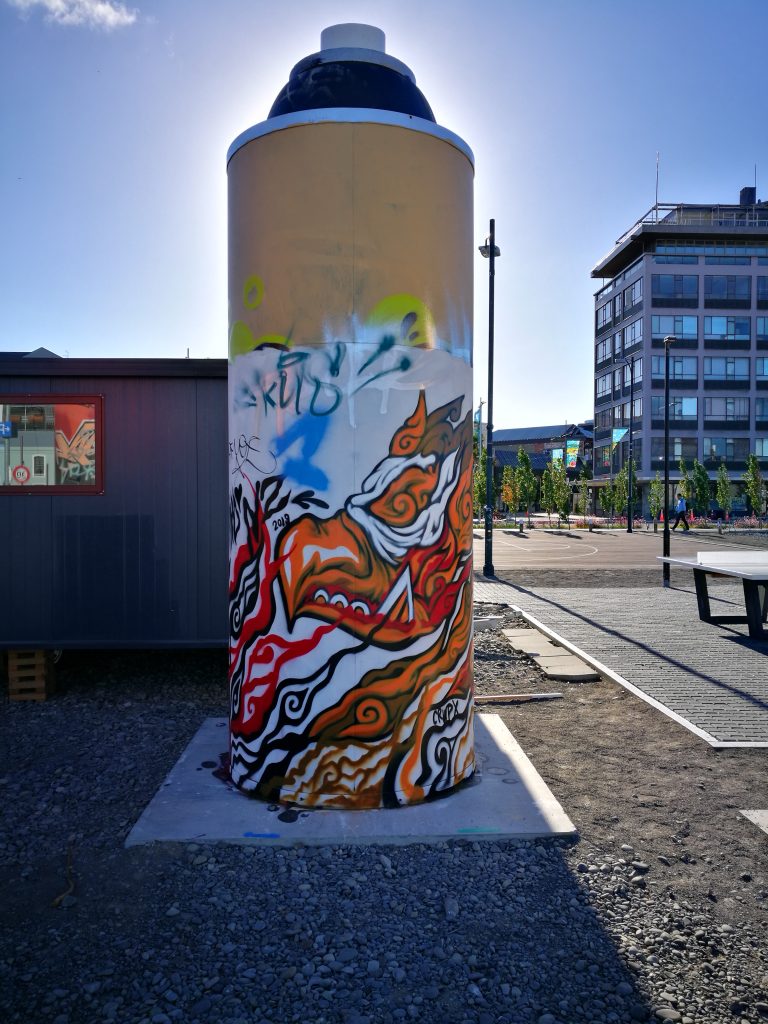 Established and run by the legendary DTR crew, Style Walls will pit five finalists against each other in a live, head-to-head battle format that both celebrates the traditions of graffiti and embraces the inherently competitive nature of the sub-culture, where outdoing others is always the goal. Furthermore, and perhaps most importantly, the supported setting aims to encourage young and emerging artists to push their talents and drive the city's creative graffiti scene forward. Ikarus, one of the founders and organisers of Style Walls, (as well as a competition judge), explains that the event is all about growth and progression: "Seeing the guys who were in early  battles improve and continue over the last few years has been great…", he also adds that it provides a sense of aspiration for young graffiti artists who "look forward to being involved when they are at a higher skill level, so it gives kids something to work towards as well."
The 2018 finalists were chosen from an array of submissions, a task that Ikarus believes "is getting harder because the level and amount of entries is increasing each year." The five finalists, Twiks, GOR1, Wyse, Exact and Germ will do battle over three rounds. Judges will score competitors on various criteria (such as style, can control, use of space and use of colour) and a winner will be declared after each round. The supreme winner will be determined by the highest cumulative score following all three rounds. With iconic paint brand Ironlak on board as sponsors, winners will be rewarded with prizes, but perhaps the truly crowning glory will be found in the bragging rights earned by the champion.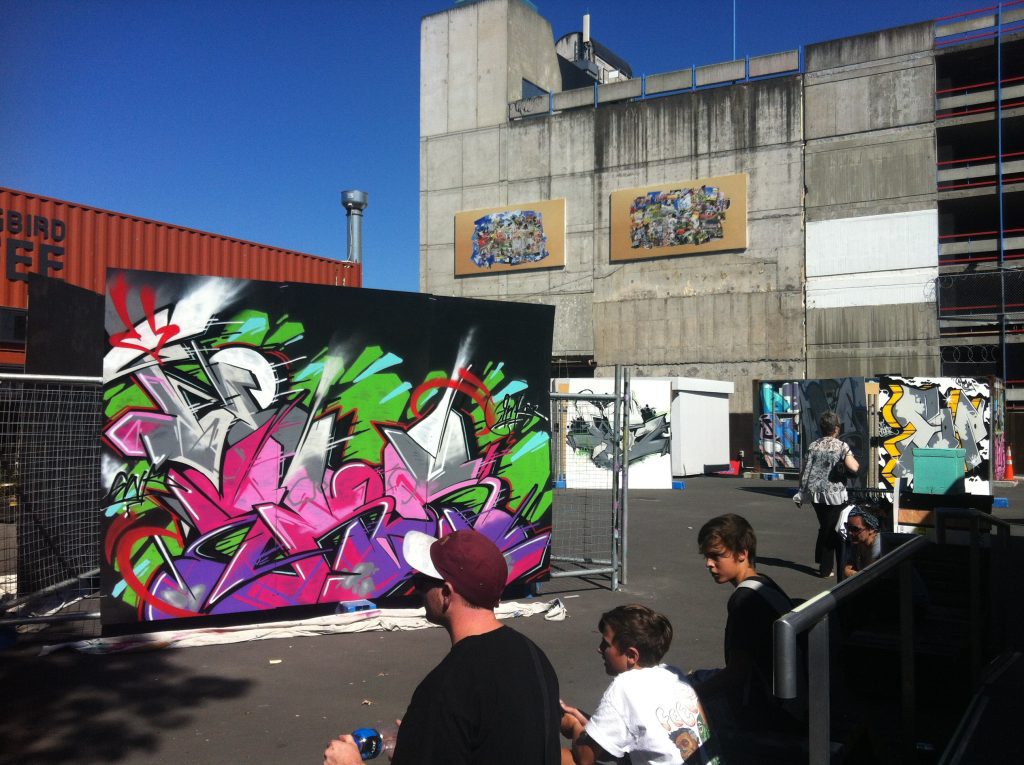 Style Walls is an important event in the city's urban art, and specifically graffiti, scenes, providing a unique forum for local graffiti artists to be supported and celebrated, all within the internal values established and evolved over generations. Despite interest from stencil artists (a sign of the expanding influence of graffiti and street art on the city's creative scene), Style Walls maintains a singular focus on free-hand graffiti artists, and elements such as letter-forms and can control, which is a significant stance and a reflection of the event's explicit goals. Ikarus accepts that it is not surprising to see "more non-traditional graffiti and street art entries as the popularity and public acceptance rises…" Style Walls recognises the limited opportunities of this type for graffiti artists in Christchurch, where the positive attitude towards 'street art' often still marginalises pure, letter-based graffiti, and the specific qualities of the influential artistic sub-culture that truly spawned urban art as we know it today. And while Ikarus acknowledges that the variety in the city's urban art scene is a good thing, he asserts that it is important Style Walls keeps things of a more traditional graffiti nature: "because there are still very few avenues for the art form to be seen in a positive light, whereas the new wave of street art gains an easier, more immediate popularity because it is more pretty pictures than bold, stylised fonts, and that is easier for your average person to relate to or understand."
So, who will come out on top? Head along to Style Walls 2018 to find out…
Style Walls 2018 kicks off at 1:30pm on Saturday, February 24th, at the Youth Park, corner of Manchester and Lichfield Streets in the central city. Visit www.stylewalls.co.nz or look for Style Walls on Facebook for more information…