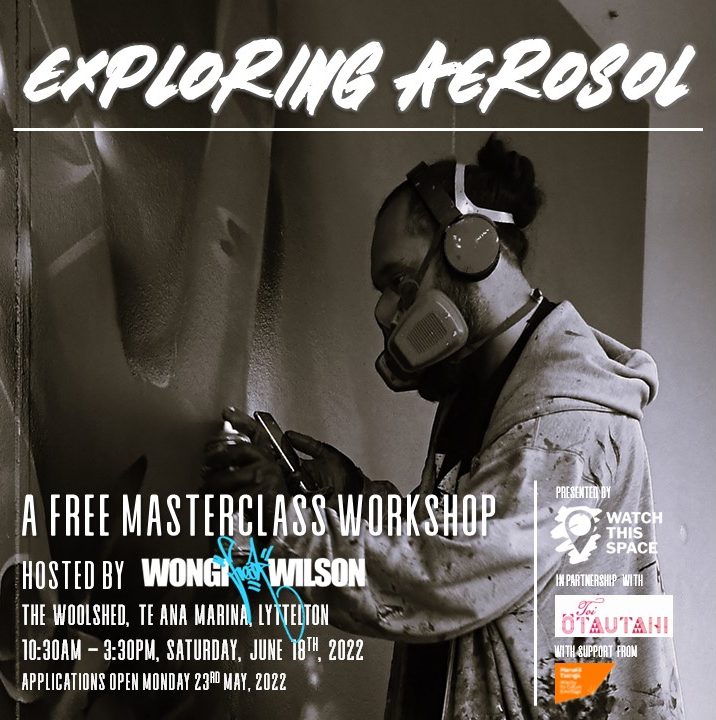 Watch This Space, in partnership with Toi Ōtautahi and with support from Te Manatū Taonga – The Ministry for Culture and Heritage, are excited to present Exploring Aerosol, a masterclass workshop hosted by renowned artist Wongi 'Freak' Wilson!
Part of a larger series of workshops aimed at artistic up-skilling and targeting both practicing and emerging creatives, Exploring Aerosol will present the potentials of spray paint as a medium for the streets and the studio. Aerosol has long been established as the iconic tool of graffiti and urban art, allowing a practicality and a particular aesthetic that means, despite growing environmental concerns and increasingly diverse and multi-faceted approaches, this status endures within the culture and public perceptions. Importantly, aerosol has been harnessed by artists as both for painting walls as well as a studio tool.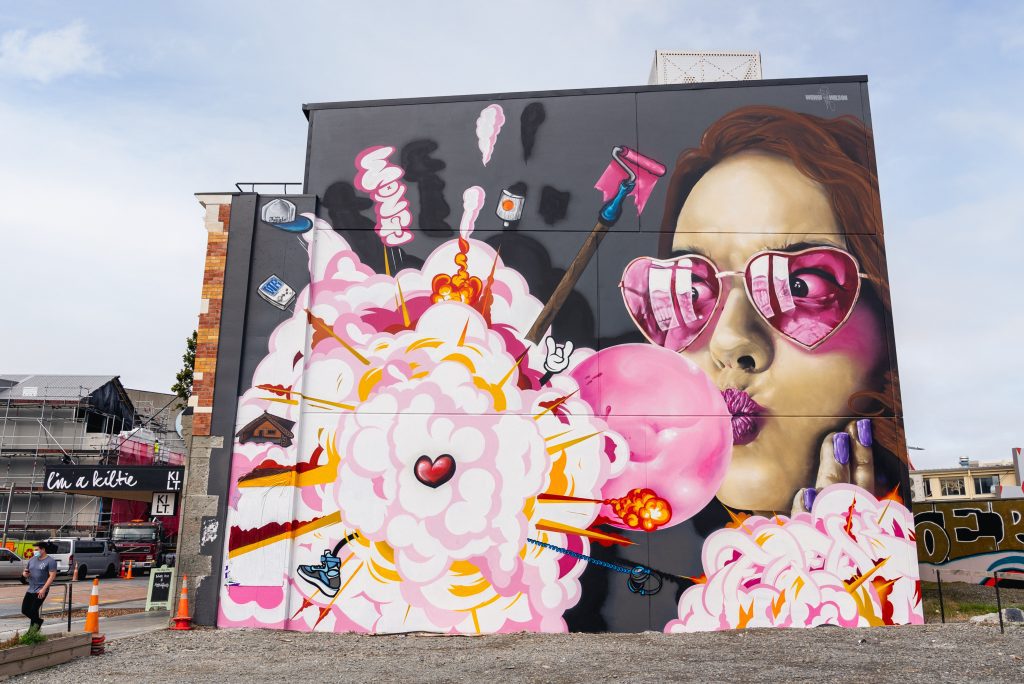 Exploring Aerosol will be held at the beautiful Woolshed at Te Ana Marina in Lyttelton and will be hosted by one of Ōtautahi and Aotearoa's most celebrated and skilled aerosol artists, Wongi 'Freak' Wilson. Wongi, a member of the famed DTR Crew, is highly respected for his ability with a can, from clean, crisp, poppy effects to amazing realism on huge scales. In this workshop, Wongi will delve into the backbone of aerosol as a tool for graffiti and then into a diverse range of techniques.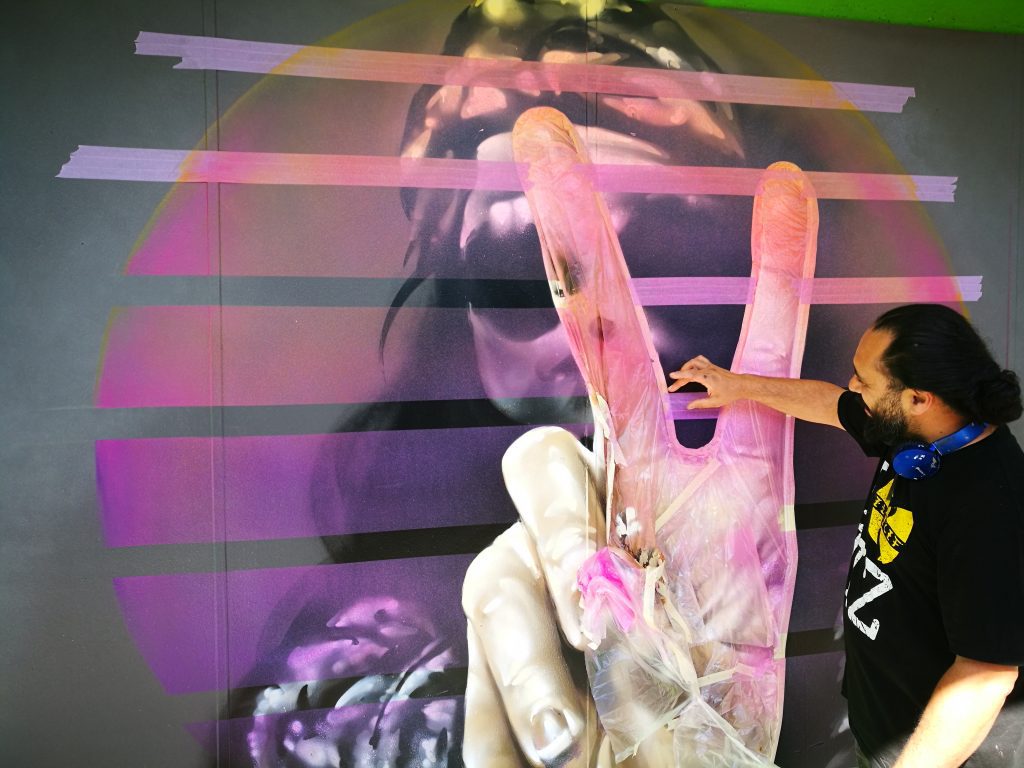 Exploring Aerosol will offer a hands-on experience led by one of our most experienced urban artists – this is not to be missed!
With limited spaces available, places will be allocated via an application process, with application forms available from hello@watchthisspace.org.nz or via the Toi Ōtautahi website. Applications open Monday, 23rd May, and must be received by Friday, 3rd June. Email hello@watchthisspace.org.nz with any enquiries.
Exploring Aerosol – A Masterclass Workshop, 10:30am – 3:30pm, Saturday, June 18th, 2022 at The Woolshed, Te Ana Marina, Lyttelton.