Despite the challenges of Covid through the second half of the year, Christchurch has continued to present activities to keep us busy and engaged – from new murals to exhibitions and projects. Likewise, other cities have worked hard to keep events going, albeit under trying and ultimately stressful realities. But one of the great things about urban art is its ability to thrive no matter the circumstances, it is a sign of our endurance and existence, so it is fitting that many of the entries in this month's And That Was… are reflective of that potential, even if they are commissioned projects or organised events…
Even More: The Show @ Clubhouse Creative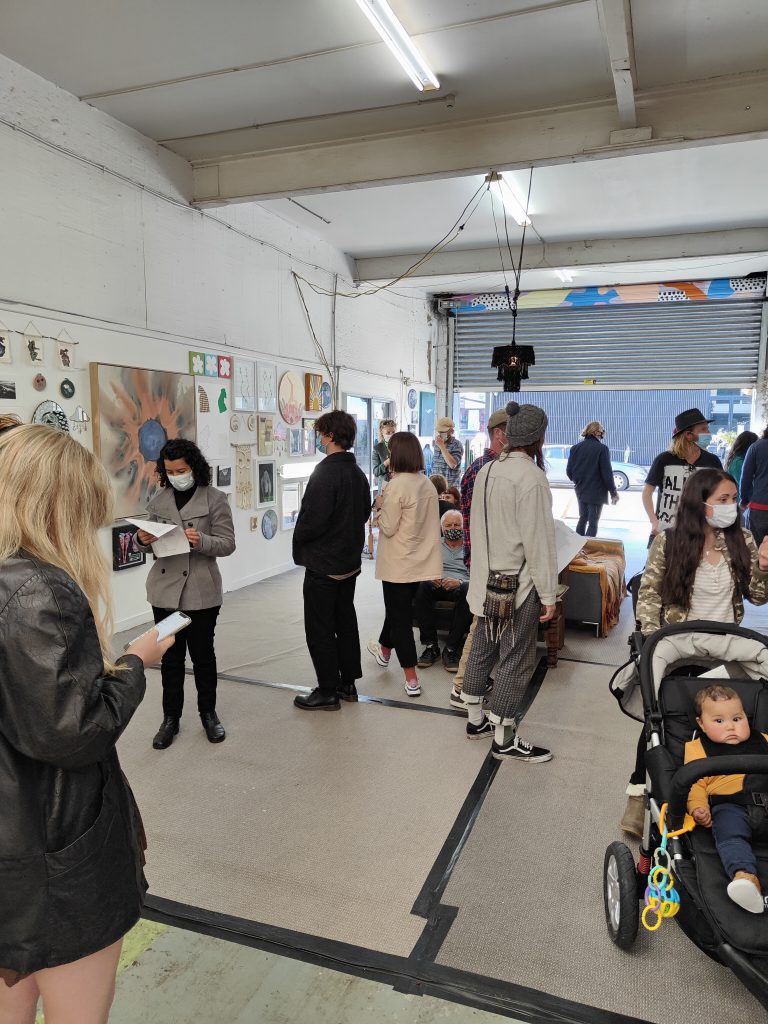 The latest incarnation of Lydia Thomas' More: The Show, Even More: The Show took place in a new location (making use of the awesome spaciousness of Southwark Street's Clubhouse Creative) and featured a number of new artists, some Watch this Space favourites, others new names for us to get excited about. With a diverse range of talented local female creatives, and packed into the massive warehouse space in a visual feast, the pop-up was popular and energetic and yet another bow for the Hello I Am project…
Ghosts on Every Corner gets a Boost…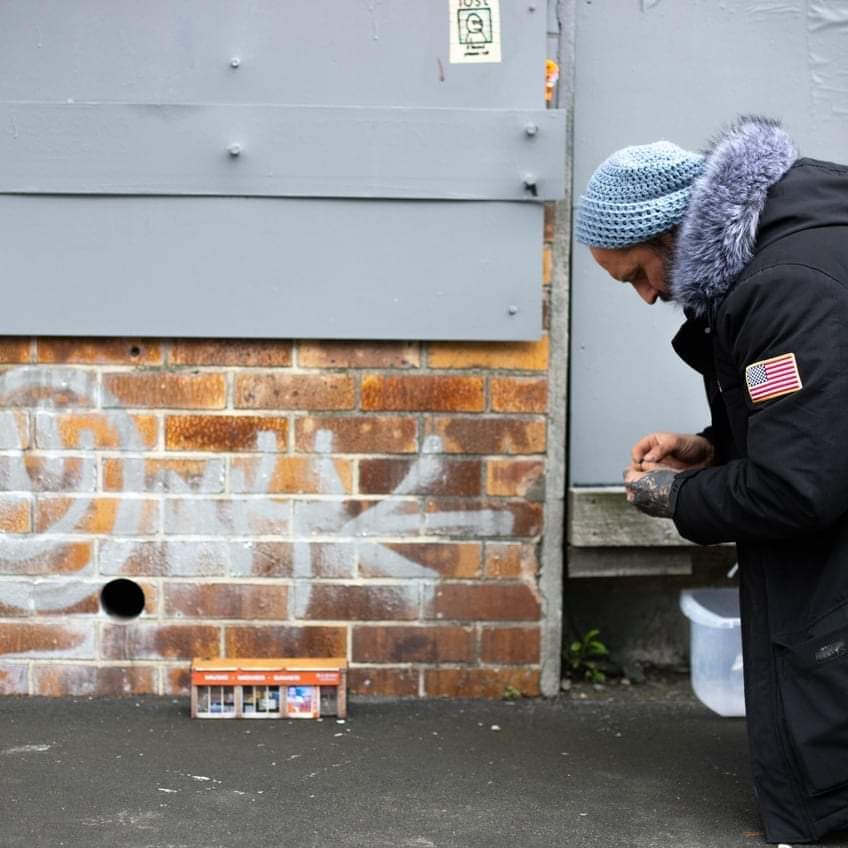 It was so good to see the Ghosts on Every Corner team reach their Boosted campaign goal! Ghostcat and the Fiksate team have been working away at getting this art trail and book project off the ground and the support for their Boosted campaign was incredible as they reached their goal with a few hours to spare! Bring on the mini art and normal-sized book!
The Ocean is in our Hands – Blue Cradle x Popx x OK Creates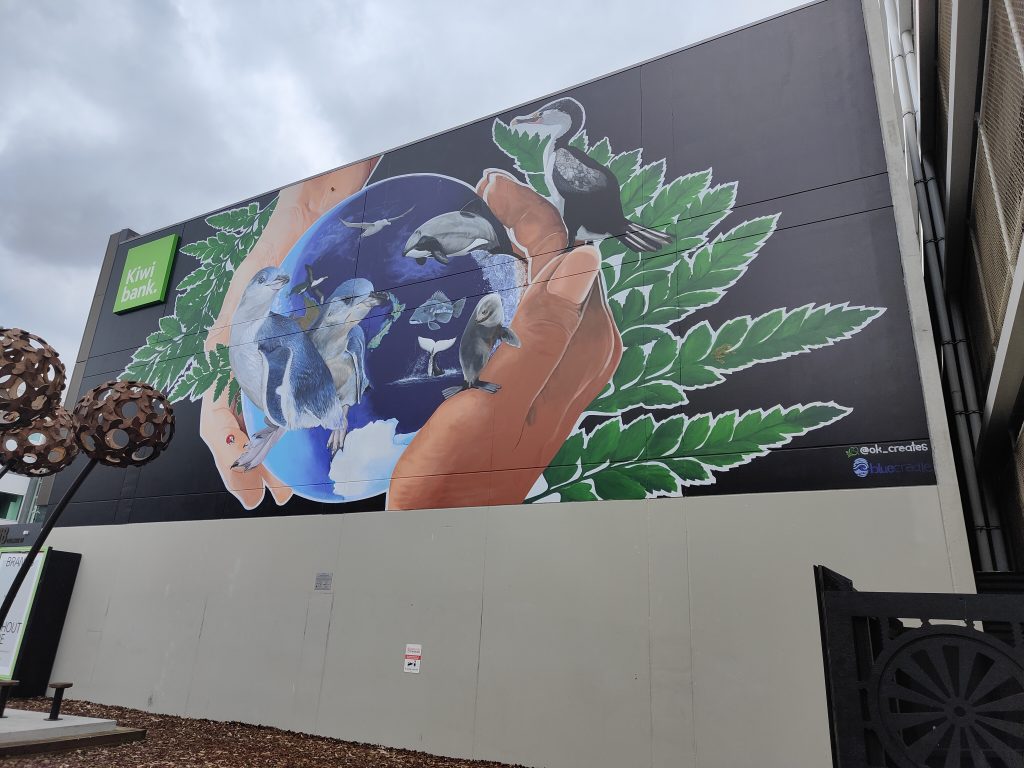 Local oceanographic non-profit trust Blue Cradle along with Richie Pops Baker and OK Creates are the forces behind this new mural on Colombo Street. The work celebrates the incredible diversity and supportive qualities of the ocean, while also serving as a reminder that we need to ensure its health and care. It is an impressive and meaningful addition to a busy part of town!
The Paste-Up Project x teethlikescrewdrivers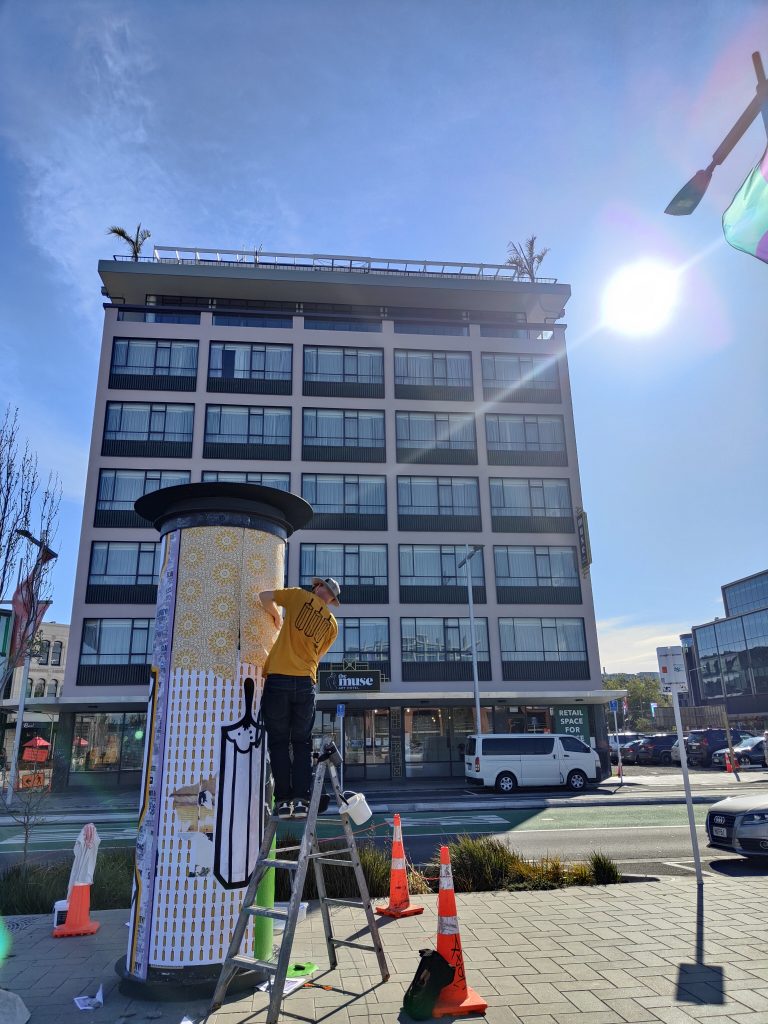 Watch This Space, along with Phantom Billstickers, have been busy creating The Paste-Up Project, a new platform for one of urban art's most enduring forms. Turning a central city bollard into a supported platform for paper-based art, the project adds diversity to the city's urban art profile. Teethlikescrewdrivers was first up, and we love his Connection, Community and Collaboration installation, which ties together some of the key elements of urban art!
Dr Suits @ Graffiato Street Art Festival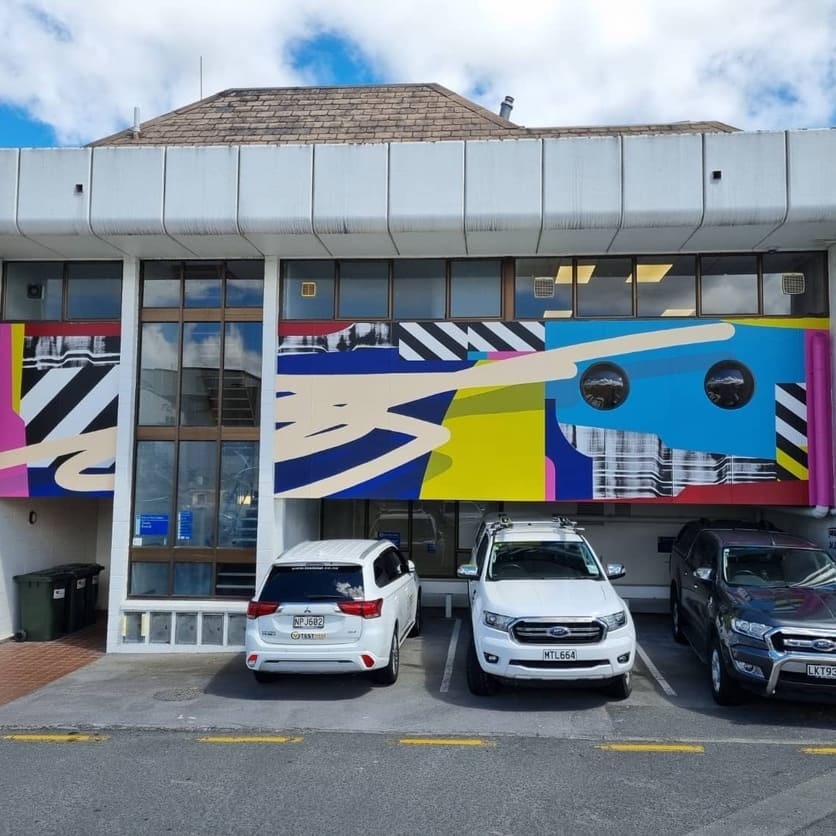 our buddy Dr Suits was among the guest artists at Taupo's renowned Graffiato festival over Labour Weekend. With a truncated roster due to Auckland's Covid restrictions, Aotearoa's longest running urban art festival was a slightly different proposition in 2021, but Dr Suits (with assistance from man himself Porta) flew the flag for Ōtautahi, producing a striking and bold work that suggests some new directions for his public output…
What have we missed? What were your highlights for October? Let us know in the comment section…