In collaboration with Life in Vacant Spaces, Watch This Space recently worked with the 7 Oaks community at Hassals Lane to create a welcoming mural on the beautiful site. 7 Oaks is a diverse community who have made the old school site in Waltham home, the space a wondrous environment of creativity and nature.
After a consultation process with the community, a participatory mural concept was developed to reflect the 7 Oaks space and to send a warm welcome to visitors as they enter the site. In a simple typographic concept, a variety of leaves, many drawn from the site's own plush greenery, were roller stencilled by people of all ages inside the text, ensuring a sense of engagement and legacy for multiple generations (the youngest artist was just two years old!). The understated, but bold outcome echoed the colourful surroundings and the community spirit of cooperation.
Truly a team effort, the mural would never have eventuated without the many hands and minds who contributed; Elisha from LiVS (and her predecessor Rachael), Marian, Lily, Ollie, John and the many more members of the 7 Oaks community, Mike and Nick for their technical and practical assistance, and most importantly, the tireless Lydia from LiVS – team work makes the dream work!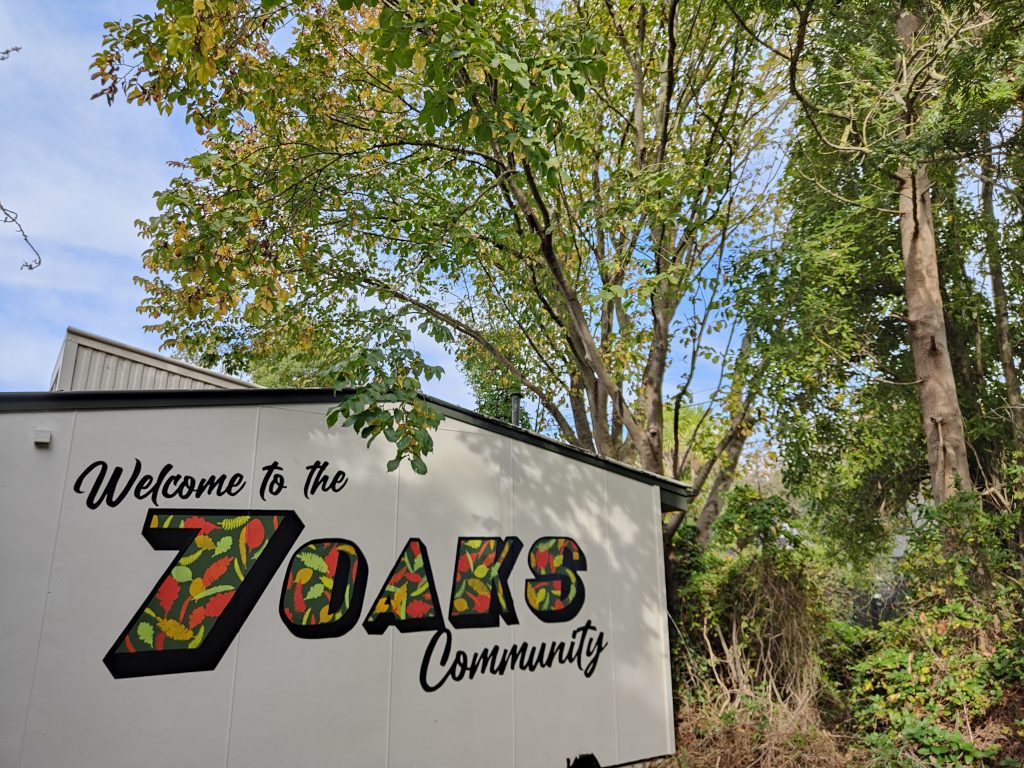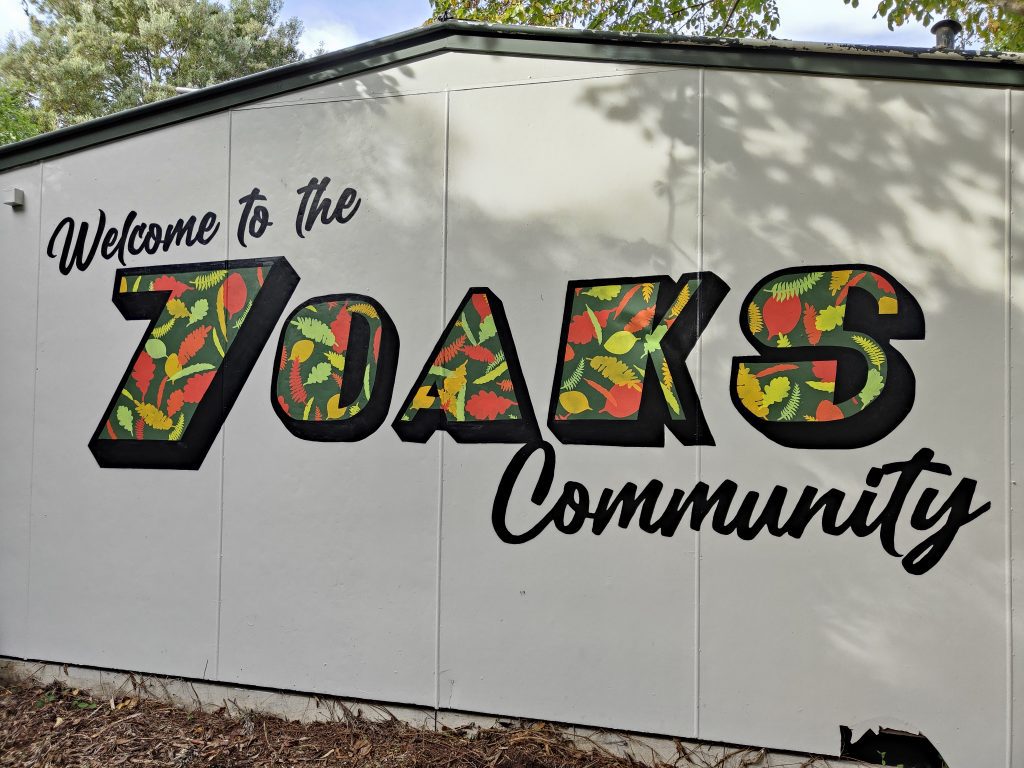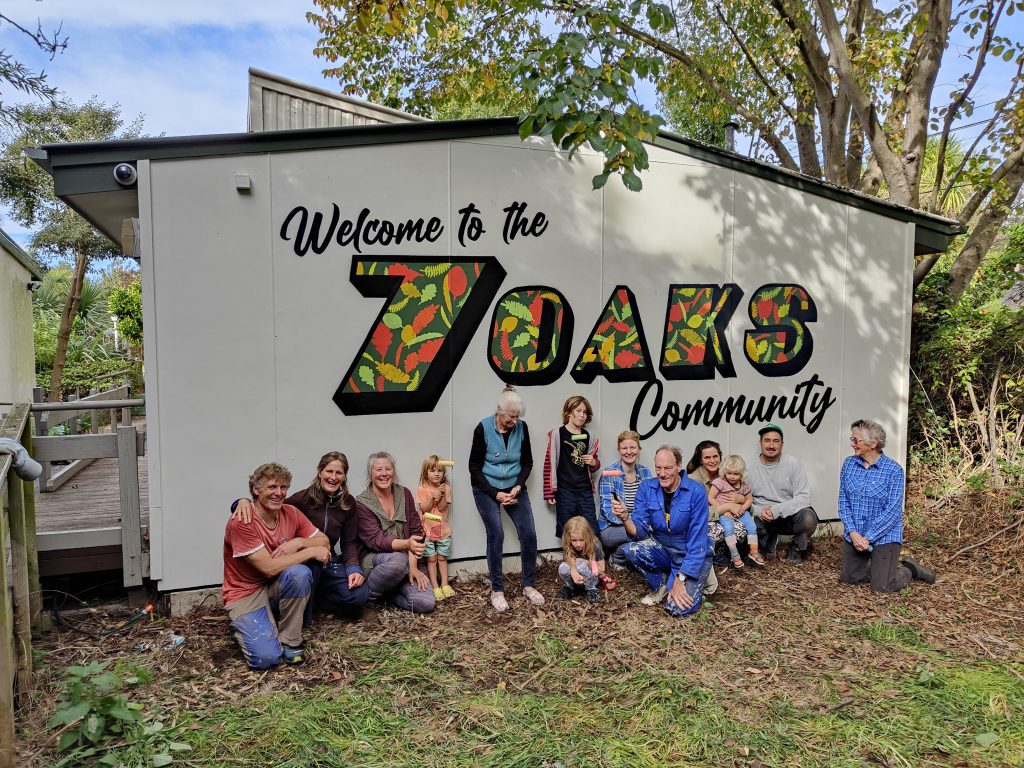 ____________________________________________
Are you interested in a mural project? Email hello@watchthisspace.org.nz and let's see how we can help!