Someone reminded me just the other day, we are a twelfth of the way through 2021…
2021 has a lot to live up to, it seems most people have been placing a lot of hope on this year making up for the challenge that was 2020. Surely that is an unfair expectation, largely due to the fact that the mess 2020 inherited has likewise been passed on to this cycle of the sun. So while these shadows will loom, this series is all about finding the things that makes us laugh, dance, swoon and explore, so let's dive in to that things that made January 2021! The weather has bloomed, there are plenty of events to enjoy and there is lots of arty goodness happening…
The Riverside mural gets underway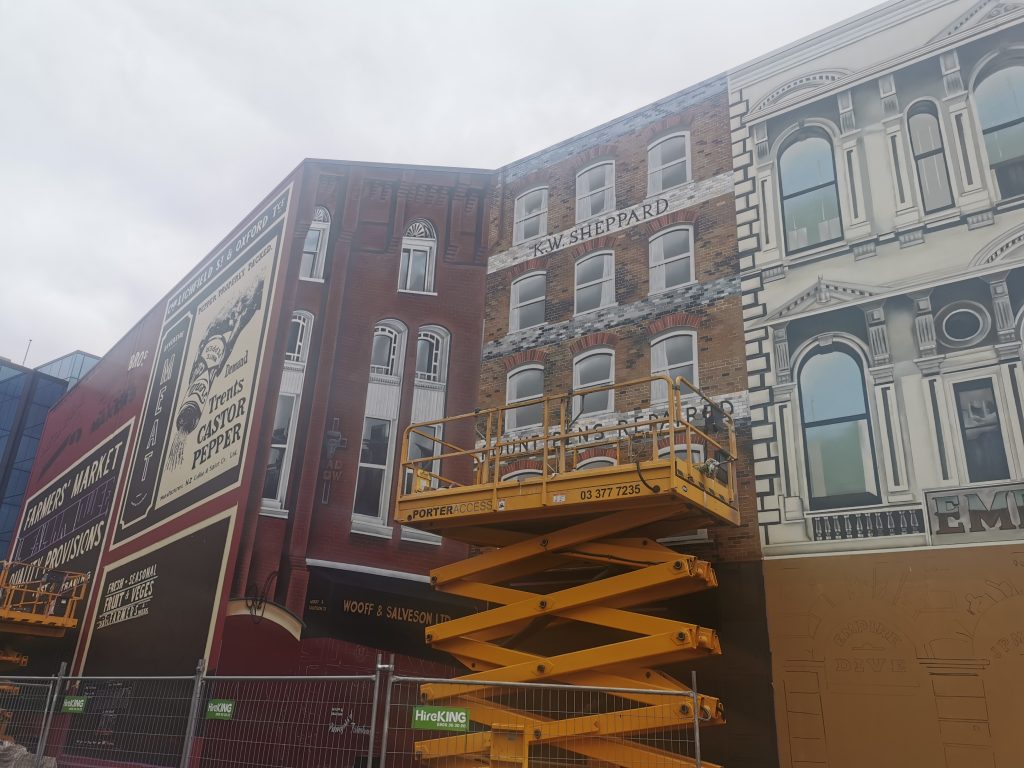 The DTR crew (Dcypher, Ikarus, Wongi Freak Wilson, Jacob Yikes) have been working away in the hot sun on a massive new work on the rear wall of Riverside Market. Working with OiYOU! Street Art and creative agency Made Known, the huge mural depicts an illusionistic patchwork of architectural history…
Joel Hart in the BOXed Quarter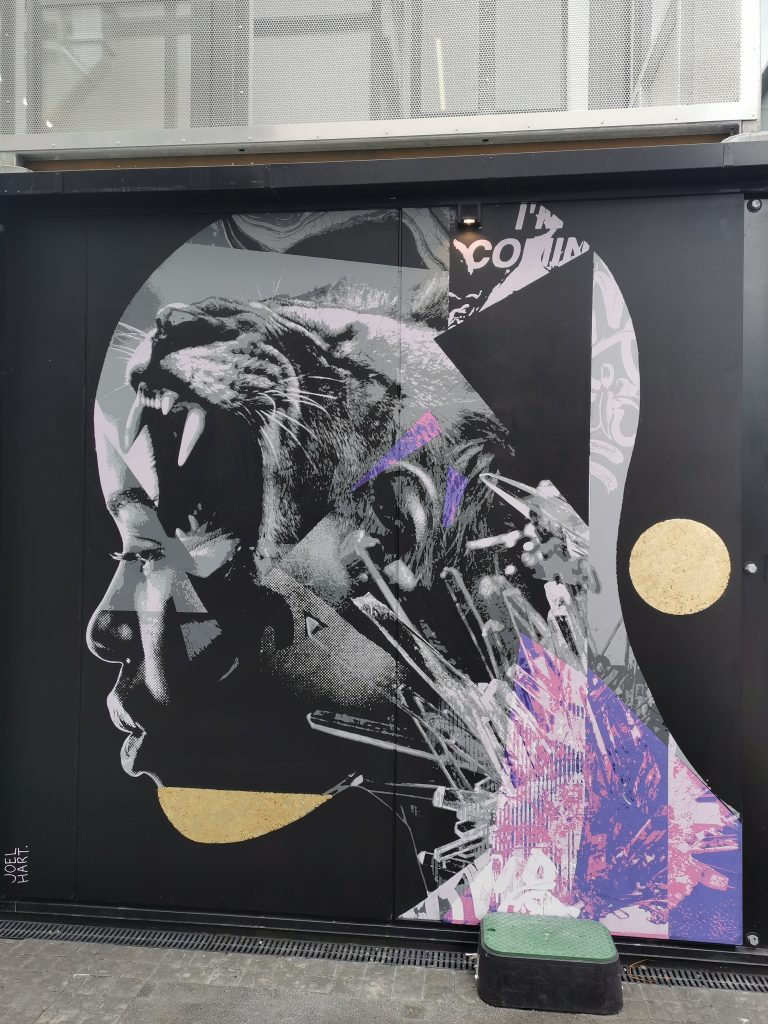 Joel's newest work, at the entrance to bar and music venue Flux in the BOXed Quarter, is a striking addition to an area already blessed with a significant array of urban art.
Dawn Raid: The Movie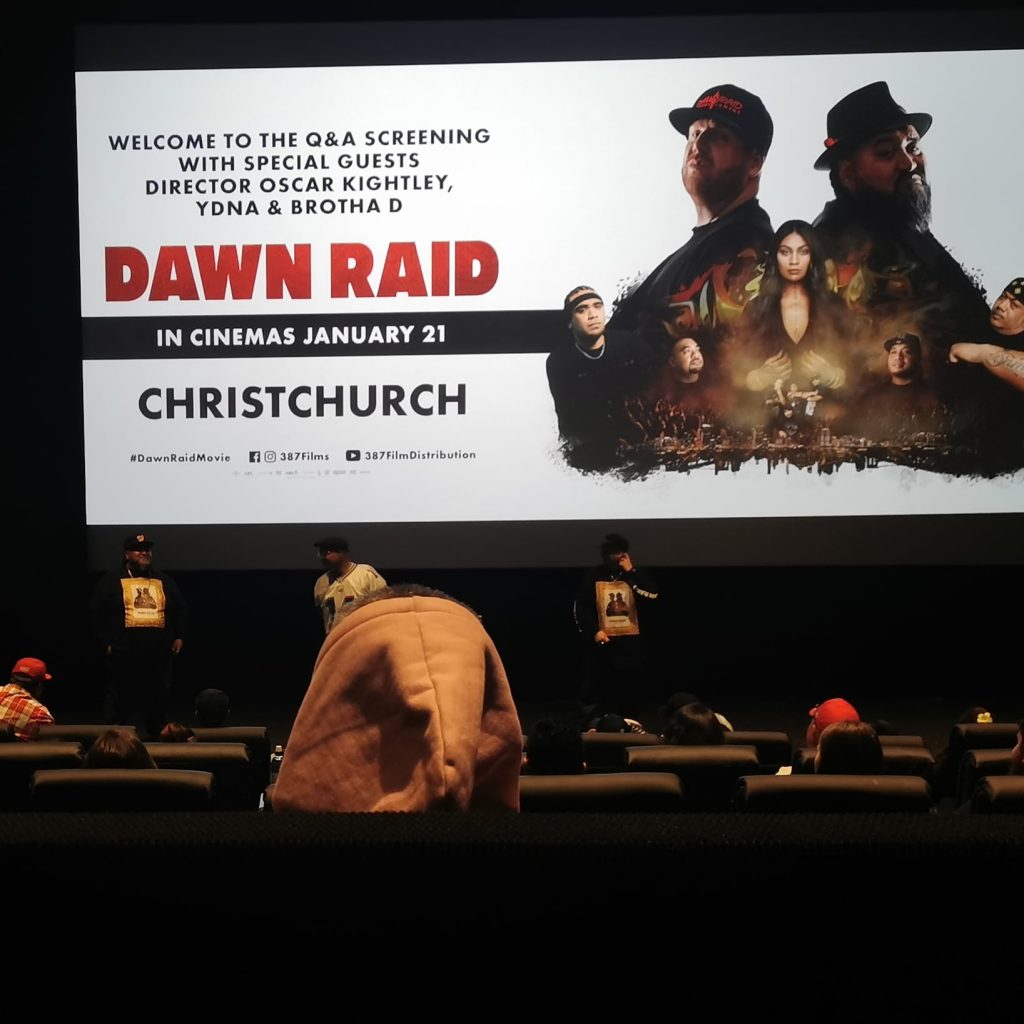 We were lucky enough to get tickets to the Christchurch premiere of the new Dawn Raid documentary (Thanks Hoyts Lux!). The film, directed by Oscar Kightley, explores the fortunes of iconic Kiwi hip hop label Dawn Raid, from their beginnings selling t-shirts at the Otara Markets to their mega success with the music of Aaradhna, Adeaze, Mareko and Savage. The Q&A that followed the screening, with Kightley and Brotha D and Andy Murnane, the founders of Dawn Raid and stars of the film, was insightful revealing the strong connections the audience with the music of that era (and included a few words from local hero Scribe).
Fiksate get ready to open…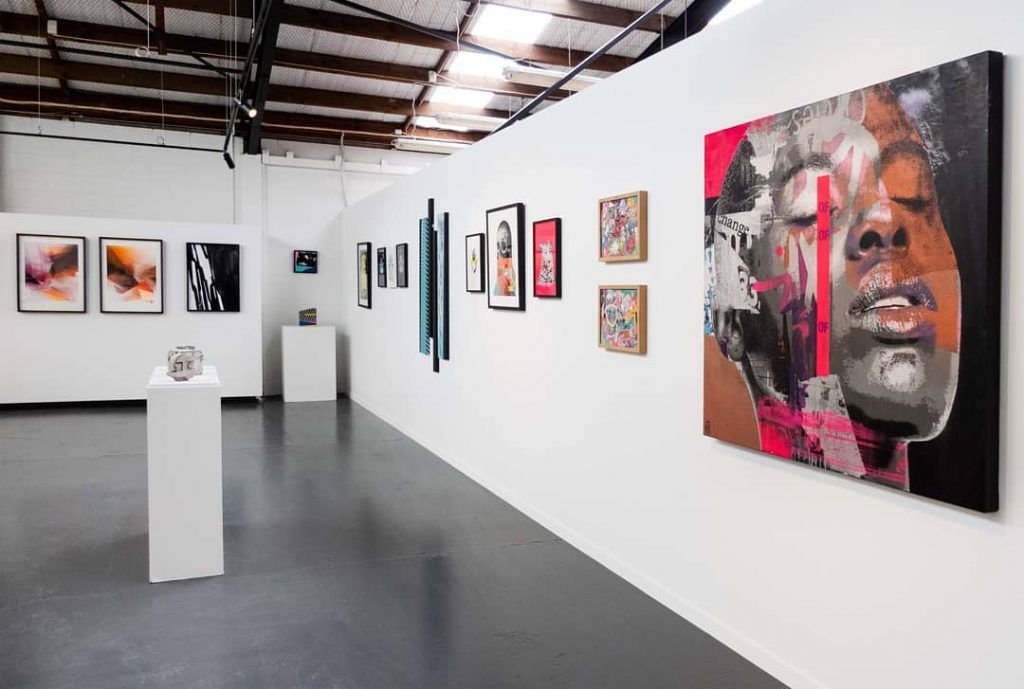 Fiksate have now made the move to their new Sydenham premises (54 Hawdon Street) and while the doors did not open to the public until early February, watching Jenna Ingram and Dr Suits pull it together has been exciting…
Those Summer feels…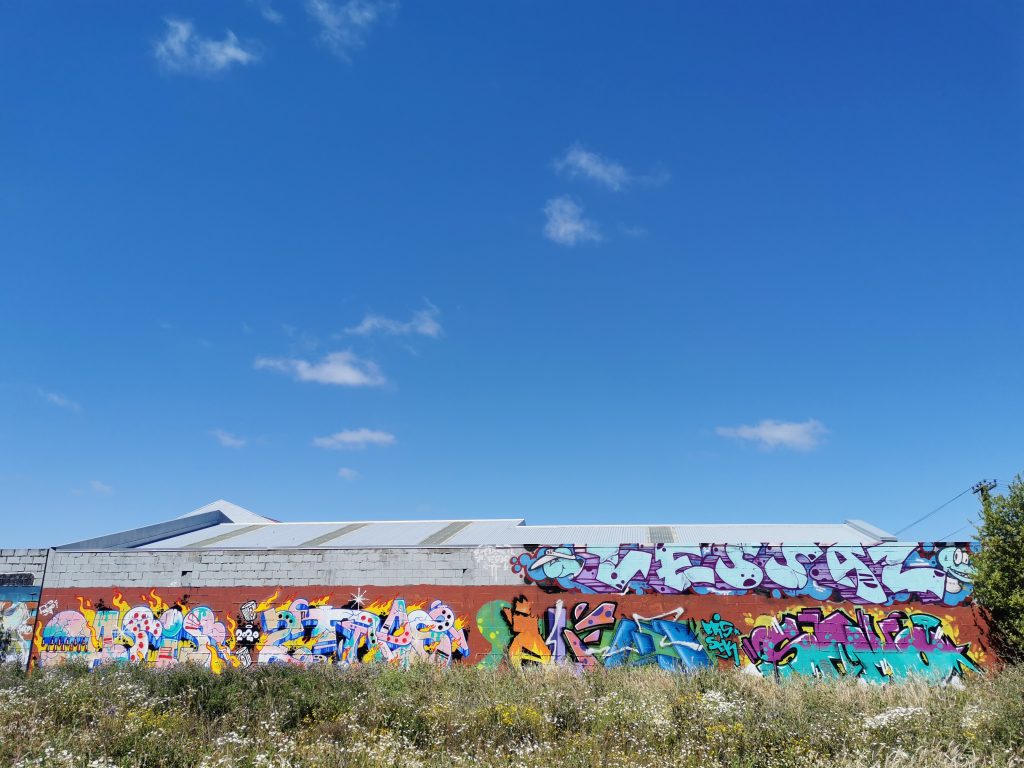 It's January and while it has been inconsistent (rain and blustering winds still paying visits), we have had some amazing weather – exactly what you need to drag those holiday vibes on for just a little bit longer! And a great reminder of the benefits of living so close to the ocean!
Let us know what we missed! New art, events, hospo spots, exhibitions… What made your top 5?